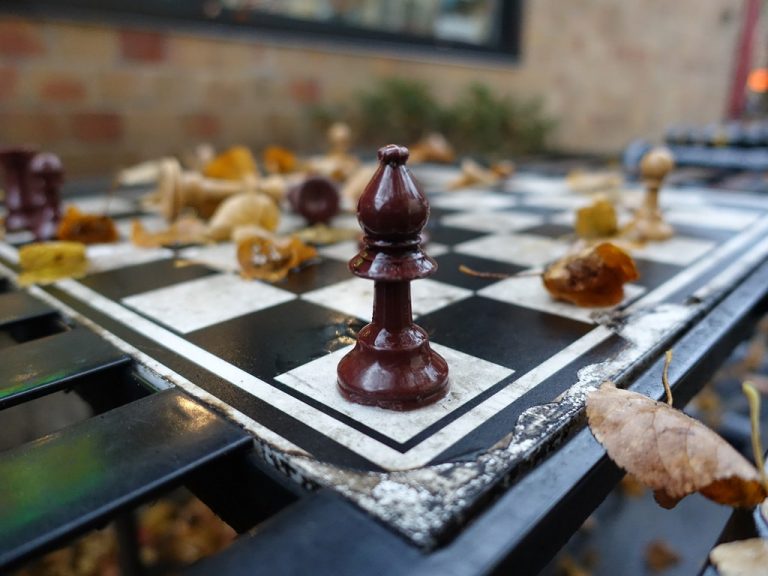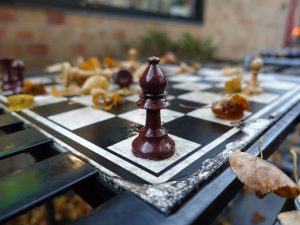 Last time in this series I shared some of my career history and left off where I had just accepted my dream job. Today I want to continue this series by giving details on the next position I held.
The dream job was everything I had hoped it would be — lots of great projects, interesting people to work with, a growing company with lots of energy, a bigger title, more money, and on and on. I was performing well too and my career was headed up, up, up. The only real downside was that my hours were pretty long — 55 or so per week — but I accepted that as part of the "break-in phase" that's required of almost any new job (though after a while I expected things to settle down and they never did.)
Work sailed along well for the first year or two. Then there were rumblings about the future of the company. The short story is that there were three equal divisions of our company — all in the same business and working cooperatively, though still each having its own president. Rumor had it that the company would soon be merging all three of these into one, single company with no independent divisions and that's where the rub was — who would actually lead the new company?
Then it all came down very quickly. Out of the blue, the head of one of the divisions was bought out of his contract and allowed to "pursue other opportunities." His division was rolled into one of the other divisions. Then, one day my boss (the head of our division), didn't show up for work. We wondered where he was, but no one was saying anything. The next day, he didn't show up either. We called him at home with no response. On the third day we got him and he said he couldn't talk. On the fourth day, we found out that our division was being assimilated into the Borg. 🙂 We were now all one big company, my boss was no longer employed by the firm (he left with a very handsome severance package), and our staff was left in limbo.
The next day, I was called into the office of the new president. He told me that I was promoted immediately as the new VP of Marketing for the single company (FYI, he wanted to promote me with no increase in salary, but I made the case for making more and he ultimately approved an 11% increase. In addition, I was also to work with him, our CFO, our lawyer, and a couple other executives in "right-sizing" the company. Translation: we were going to have to fire 15% of our workforce and many of the people were in my group. After all, why did we need three of some divisional positions when we now were one company?
There's no way I can describe the next couple of months. I could not sleep (I averaged four hours of sleep during this time). I worked from 7 am to 9 pm most weekdays as well as much of Saturday. Every day was spent discussing what positions we needed, which ones we didn't, and so on. And then, once we made the decisions, I had to execute the plan (which meant firing people.) It was brutal. In the end, the company emerged to be even more profitable than it had been before (the goal of our parent company), but getting there was quite painful.
Once things settled down, I made two massive mistakes:
1. I became over-confident in my new-found authority
2. I under-estimated the politics that go along with being at the higher levels of a company (I knew the game at the lower levels, but who knew it could be even more tough at the top?)
It all came to a head in a board meeting where I expressed my frustration, got reprimanded publicly, and lost my cool. The next day, the president took me to lunch and told me I was being moved a notch down the rung and an executive from the sales department was replacing me. It was a bitter pill to swallow on many fronts, and I must admit I was devastated. But my family needed the job/income (which was still a high-paying job BTW — my income didn't go down) so I decided to bide my time.
Over the two years that I was biding my time, I had some of the greatest successes of my career. I was given an industry-wide award that had previously only been given to a handful of people. I led my department to a different industry-wide award, the first time this had ever been accomplished by a company like ours (we actually won it two years in a row.) I made my bonus goals both years and thus added to my annual income in a big way (which played a major part in us paying off our mortgage). But despite the fact that I was doing so well, I wasn't really being challenged and I wanted out. It took me two years, but I eventually found a new position — with an Internet start-up about a year before the bubble burst. You can guess what happened in that position, but I'll save the details for later. 🙂
For now, here's what I learned from this job:
Arrogance can kill. I got a bit caught up in my new role and was way too into myself. Soon thereafter, I was humbled. It was a tough lesson to learn, and one I grappled with later from time-to-time. In the end it was a valuable experience for me and made me a better executive. And now that some time has passed, I can look back on the experience and appreciate it.
Watch your back as you progress. As I was shooting myself in the foot, a key executive at my level was shooting me in the back. He was a long-time friend of the president and I found out later that he'd been undermining my efforts since day one (telling the president I was doing this or that that wasn't acceptable.) In many cases, what he said was true. But he often twisted the facts to serve his purpose — which was getting rid of me and putting his man into my position.
Don't let pride be your paycheck. Part of me was simply happy with the major promotion and didn't want/need a pay increase. But the other part pushed me on and I eventually got a pay raise — one that moved my salary up a significant amount. If I had let it go, who knows how long it would have taken for me to earn that 11% back?
There's nothing worse than firing people. This was the first time I had to let people go (unfortunately, it wasn't the last) and it's gut-wrenching. If you've ever had to fire someone — even if they deserved it — you know how tough it can be. And if you never have, there's no way to describe it. At least in this case many of the people knew that lay-offs were coming. Even more brutal are the surprise firings. Ugh.
You can bloom despite tough times. Those two years after my demotion were very tough in a number of ways, but somehow I kept going and made a success out of it. Sure, I could have sat back, sulked, and wallowed in self-pity, but what good would that do? Instead, I delivered some major results for my company which allowed me to climb the next rung of the career ladder (though at another company.)
That's it for this time, but the roller coaster ride isn't over.
For the next post in this series, see My Jobs, The Dot Com Bubble Bursts.
If you want to read this series from the beginning, start with My Jobs, Pre-College.