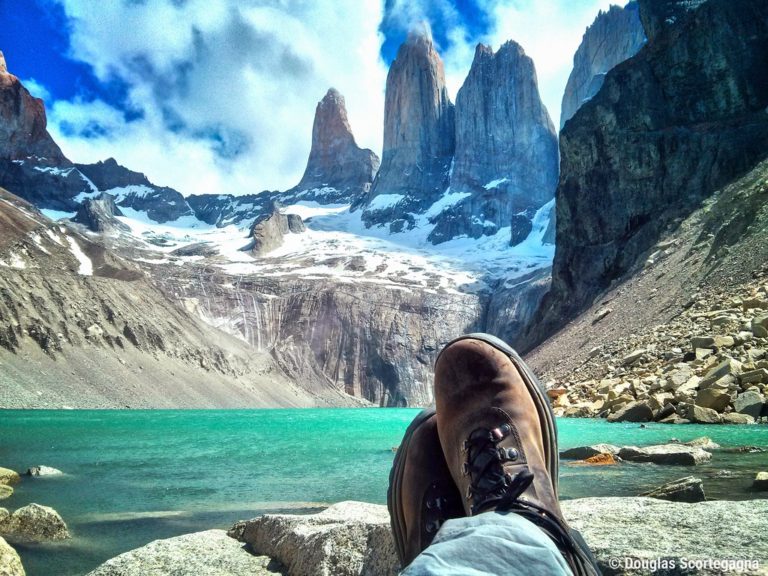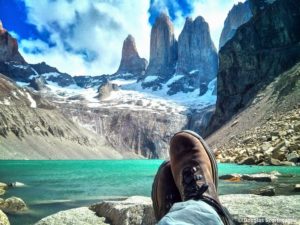 Last time in this series I shared some of my career history by detailing a job where I experienced promotion, success, and failure. Today I want to continue the story by giving details on the next position I held.
If you recall, we left off at a point where my career had crashed and burned a bit (not that bad really, but way down from where it had been.) The company was a shell of its former self. People were leaving, being fired or being "reassigned" left and right, new management was coming in, and everything was in chaos. It was a real mess. (It was so bad that some people quit without having found another job. Yikes!)
In the midst of this, I decided I wanted to leave as well. But I wasn't about to make the quit-without-a-job mistake. So I put my feelers out with several headhunters (which was easy to do because I worked for a well-known company in a well-known field and had had some great successes.) Over the course of a few months, I had three job opportunities that progressed to the point of a job offer (or close to it) all in my field (marketing).
Here's a quick rundown of the options:
"Job A" was in the same industry (food) I was currently in, though with a much smaller company. It was located in the Midwest in a quaint city that both my wife and I enjoyed when we visited. The job would have increased my salary by about 15%. However, there were several turn-offs about the company: they were way too lean (did I really want to take out the trash as well as determine marketing strategy?), the employees worked too many hours (even longer than I currently worked), and their management style was strange (near the point of scary.)
"Job B" was in a different industry (I won't say which one since there are so few competitors and I'm trying not to name names to protect the innocent.) It was a publicly traded company and had fallen on tough times. They were in a turnaround situation and had called in a new leader to take charge. As I've noted in other posts, there are often opportunities in turnarounds to make big personal/career gains (though there are also risks.) Basically, this was the same situation I had in my current position except here I was on the "new" team. The job was also in the Midwest and offered me a 15% salary increase over my current position. But there were problems. I didn't really like the guy I'd report to (he reminded me of Maniac). I also didn't like the fact that the company was so close to collapse. Yes, some risk is ok, but too much is not wise. Finally, they were willing to promise me stock options but not put them in writing. Red flag, red flag!!!!
"Job C" was my dream job. It was in a different industry (entertainment.) It not only would help me grow in my career, but it also involved making the world a better place, something that appealed to me over and above the fact that I was also getting a paycheck. Oh, and I wouldn't have to compromise on that either. It would be a 20% to 25% increase in pay and a huge jump in title (my first VP slot) — though not really in skill set (I knew I could do the job). The company was also growing and was located in the south (no more cold winters!) That said, there were a few problems: 1. I wasn't qualified. They wanted someone with five more years of experience than what I had. 2. They were lots of candidates. 3. They were going to take a long time deciding on who to hire — and I wanted out of the current job ASAP!
Lots of options to consider, huh? It was a crazy time for me to be sure. Here's how everything sorted out:
I politely declined a job offer from Company A. When I did they said I was the only one they wanted to hire — that they now needed to start the whole process over again (for whatever that's worth.)
Company C was taking too long to decide on a hire. Then, after a long period, they hired someone else. I responded in a good fashion, and they said there could be another, similar spot open soon, but they had no timeframe or promises.
So I took Job B. I felt like I was settling for something I really didn't want, but I thought it was better than what I had.
After a week or so, Company C called back and said they had a new spot and they wanted to interview me again.
Here's the short version of what happened next:
I went down to interview with a new division head.
I loved them and they loved me.
They offered me the job (at the same level as the other one).
I agonized over accepting a job I loved when I had accepted another one.
I sought counsel on what I should do and everyone said take the new one.
I finally accepted the job from Company C
My manager from Company B took it well. He was very gracious and said I had made the right decision. It was a surprising reaction since he didn't seem like the gracious type.
So we were off to a new city, a company I loved, a job I loved, making a ton more money, with a great title, and saving the world as well. I was in seventh heaven.
I realize I haven't even talked about the job itself yet, but the process of getting the position was so involved that I thought there were lots of learnings simply from it. Here's what I learned:
Don't be afraid to apply for a job you're "not qualified for." You can get a job that "requires" 10 to 12 years' experience when you only have 7 years' experience (for example). Of course, you need to make up for that lack in other ways, but you can span the gap if you manage your career appropriately. And, of course, it comes down to how well you can sell yourself.
Don't let your comfort (or lack of it) get you off track. I hated my current job so much that I was willing to take a position (Job B) I didn't really think I'd like. I was jumping from the frying pan into the fire. I've since learned that this is a very bad move (it could have been disastrous — risking my #1 financial asset beyond what was reasonable). But I learned my lesson from this close call. Proof of this is that later on in my career I stayed in a job I wasn't happy in for two years until something I knew I would like came along.
Follow your heart. I was in a tough spot when I had accepted Job B and then was offered my dream job. I wanted the one but had committed to the other. No matter what I did, I was going to disappoint someone and do something I didn't want to do. But in the end I went with my heart and it turned out to be a good decision (more on that in a later post.) Sometimes you simply have to trust your heart and deal with the resulting difficulties.
Strong accomplishments and good interview skills lead to lots of options. I was "lucky" in that I had three decent jobs to choose from (and many others I had passed on earlier). But it wasn't really luck at all. It boiled down to managing my career well — primarily having solid accomplishments, interviewing well, and marketing myself correctly — stuff I talk about here every day. Just a reminder: I'm not making this stuff up. I'm not giving you suggestions on what may or may not work. I've lived this stuff, it comes from actual experience, and I know it will work. Ok, I'll get off my high horse now. 🙂
Well, that's it for today. Next time I'll detail how I did in my new job. The quick answer is "GREAT." But stay tuned to the series. As we'll see, the adage "what goes up must come down" eventually applies here as well.
For the next post in this series, see My Jobs, The Dream Job Turns into a Nightmare.
If you want to read this series from the beginning, start with My Jobs, Pre-College.
photo credit: Doug Scortegagna After 10km trail, a rest. via photopin (license)