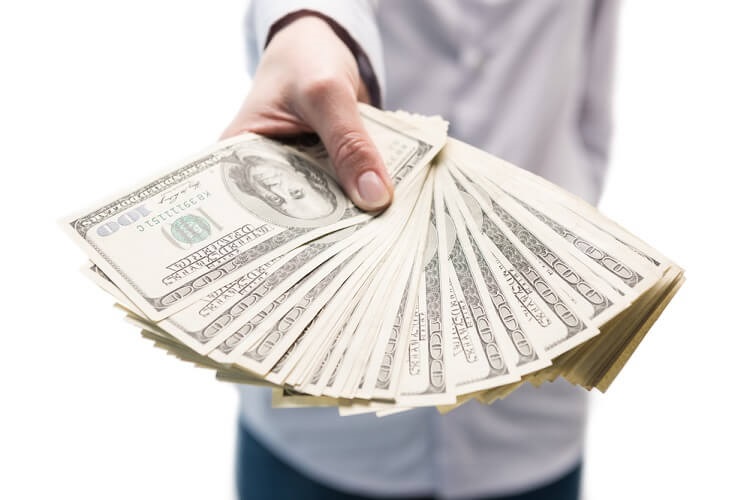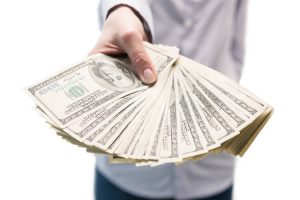 Here's our latest interview with a millionaire as we seek to learn from those who have grown their wealth to high heights.
If you'd like to be considered for an interview, drop me a note and we can chat about specifics.
My questions are in bold italics and her responses follow in black.
Let's get started…
OVERVIEW
How old are you (and spouse if applicable, plus how long you've been married)?
I am 57, divorced for 12 years.
Do you have kids/family (if so, how old are they)?
No kids. I take care of my 85 year old parents and a 20 year old niece.
What area of the country do you live in (and urban or rural)?
Suburban South East
What is your current net worth?
3.5M and about 0.5M in business cash assets
What are the main assets that make up your net worth (stocks, real estate, business, home, retirement accounts, etc.) and any debt that offsets part of these?
Liquid (Bank Cash, CDs, Mutual Funds): $980K
Investment (Index funds, robo advisor, Annuities): $800K
Retirement (401K, SEP IRA, Roth, IRAs): $550K
Real Estate (3 rental properties, 2 personal homes): $900K
Family Loans (Private Mortgage): $ 270K
EARN
What is your job?
I own a business.
What is your annual income?
This fluctuates because of the business.
Last year my salary was $60K after I maxed out my 401K. The business has been down the past 3 years.
My average wage has been between $150,000 – $200,000 per year and additional business income which varies.
In several years I had over $300,000.
Tell us about your income performance over time. What was the starting salary of your first job, how did it grow from there (and what you did to make it grow), and where are you now?
I am a first-generation immigrant from a 3rd world Asian country (home).
I arrived in the US in 1989, was married to an American who I met in my home country.
My first job as a teacher earned me about $25 per month. I became a computer professional and gradually increased my earnings to middle class wages. I had about 10K USD of my own savings when I married.
My first job in the US I earned minimum wage. In about six months I was able to increase this to about $25K per year working with computers.
My last official technology-related job was 1993. I left my career and jumped into my ex-husband's dream of owning a business because I wanted to support him.
My salary started with $300 per year and in 1999 I earned 39K. I was not an owner of the business and was treated as an employee. I say this because I was not made aware of the company finances.
In 1998 the company filed for reorganization and in order to succeed and be approved I had to be the appointed as the new owner. Therefore by 1999 I became an owner of a business that had over $600K to repay.
From 2004 onwards, I slowly started to Earn and Save.
In 2007, after 9 years of paying down company debts I was able to increase my capped salary. My income fluctuated yearly. Most of my net worth came from business earnings for the past 10-11 years.
What tips do you have for others who want to grow their career-related income?
I do not have a lot of experience in this area to share any tips. I have not worked for anybody else since 1994.
I know however that having a business is what has helped me gain the financial independence in the past 10 years.
What's your work-life balance look like?
The business trips were good perks of being in business.
When I turned 50, I promised myself to visit new, interesting places for my every birthday and I have been doing this yearly.
This year I started going to the gym regularly primarily for health reasons.
Do you have any sources of income besides your career? If so, can you list them, give us a feel for how much you earn with each, and offer some insight into how you developed them?
Rental Properties – I have three (1BR/1BA, 2BR/2BA and 4BR/2.5BA).
I started renting only the past three years. Only one property is an investment purchase with a $40K equity. The other two were my previous houses.
Like many, I did not think I could handle the landlord headaches. Not having any mortgages and using the internet for sourcing of support and advertising has helped manage this venture.
The return is about 6-8% and generates $28K after tax income.
Interest Income — I have about $ 12K per year of interest net income after taxes from liquid assets.
Family (Private Mortgage Interest) – I carry a private mortgage for a sibling. This makes me $ 8K per year after taxes. I did not charge a hefty down payment and I am gaining 3.75% yearly.
I have a formally written and documented private mortgage. This is a win-win if you have a good relationship with your family.
Total of my side hustles: $ 48K per year after tax.
SAVE
What is your annual spending?
Currently my annual spending is $40K per year. It will be $60K (anticipating paying for benefits and insurances) per year once I retire.
What are the main categories (expenses) this spending breaks into?
Anticipated Retirement Monthly Expenses:
Utilities and house maintenance $600
Insurances and Taxes, Car and phone – $2400.
Food and Entertainment – $ 800
Education/contingencies/travel – $1200
TOTAL: $5000
Do you have a budget? If so, how do you implement it?
Yes, I do.
I have always just put the budget on spreadsheet to make sure that I am saving. Getting close to early retirement, I want to make sure that my planned for budget is accurate.
I am amazed at how you can totally be off on some of the areas. I just recently started to electronically track each category to have a better picture of my spending.
All of my side hustles are business by itself so to be able to manage this well I use an accounting software to determine net income.
What percentage of your gross income do you save and how has that changed over time?
I cannot tell you any definite percentage since my income fluctuates yearly, I save ALL of what I do not spend.
What is your favorite thing to spend money on/your secret splurge?
I like traveling and seeing different countries and cultures this is probably my biggest splurge.
Eating out is a big expense in our household because of my aging parents.
Only three years ago did I spend for an expensive car.
INVEST
What is your investment philosophy/plan?
I am very fearful of losing money.
I have invested about 23% of my assets knowing that I can still recover from a big shake down with what is left over.
I hope I am not alone in feeling this way. For me, if I think that whatever I have now is already enough to carry me through I do not see a reason to threaten that peace of mind.
What has been your best investment?
It is undeniable that it is the business since all of what I own came from the business. However, I did not choose this investment, it basically landed in my lap.
My rental properties are probably the best that I did on my own. I bought some when the property values were lower, therefore the return on investment is higher.
MBA Degree – I pursued my dream of an American education when I became a business owner. I was the oldest in class. This gave me the confidence to feel that given my age and my foreign education background that I am as good and qualified.
What has been your worst investment?
My first taste of bad investment was buying stocks of a technology company doing an electronic planner and Contact Manager pre-internet.
I invested all my savings ($2000) to this and I lost everything.
The same thing happens when I hire Financial Planners to help me, the values will fall greatly in the year that I invested and I am not able to recover afterwards. I think this has created the fear in me that any investment can go down to zero.
I think it is too early to say that some of my investments were truly bad and I am still hopeful that they are not.
What's been your overall return?
I think if I have to guess maybe 3-7% of what is invested.
How often do you monitor/review your portfolio?
I check my asset almost monthly. I know the stock performance daily.
NET WORTH
How did you accumulate your net worth?
I max out yearly my 401K and IRAs. I contribute to my IRAs even when I cannot take a tax deduction.
My liquid assets are growing by chasing the CDs and Savings interest rates.
In 2009 I bought annuities. Some are fixed term between 2-4%. I have a phantom 6% guarantee on one that I pay for riders. Up to now this type of investment is very confusing to me.
My current investments are with low cost index funds and robo advisors and less than $350K. My biggest aggressive exposure is with my 401K plan of about $400K.
I wish that I could tell you that I made great financial decisions early on and made good investment choices along the way. I think I may have even made mistakes that costs me opportunities lost by being ultra conservative both in business and in my personal finances.
What helped me accumulate is earning and saving really well these past 10 years.
What would you say is your greatest strength in the ESI wealth-building model (Earn, Save or Invest) and why would you say it's tops?
Definitely E and S, since the I part I think I can do better.
Being in business is undeniably the best earning route if you can handle the stress of failing. If I had any children, I know that I will not be able to risk everything.
Being just responsible for myself, I was able to save all of what is left over after expenses and still lived very well.
What road bumps did you face along the way to becoming a millionaire and how did you handle them?
I think not knowing each year if you will have income especially when we were paying down debts were the big road bumps for me.
The way I handled this was thinking of the worst-case scenario and having a plan.
My plan is a go-for-broke plan, if I ended up with zero at 67 I will retire in my home country with my SS benefits and still be able to live well.
Even now, if all things fail for me I have a house already built for this scenario.
What are you currently doing to maintain/grow your net worth?
Right now, my plan is to not spend any of my current assets by funding my living expenses with passive income.
My growth plan is to invest whatever I am not using to generate the passive income to enable my asset to grow at least with inflation.
If the passive income is not enough to sustain me, I will need to re-visit my investments and come up with a distribution plan that I can live with stress-free.
Do you have a target net worth you are trying to attain?
If I can wait, I would like to make the minimum of Suze Orman ($5M) by the time I need to draw down on my asset. Otherwise, I think I am there.
How old were you when you made your first million and have you had any significant behavior shifts since then?
I am not sure when I hit my first million because I was just not paying attention. My guess is 50 years old.
What money mistakes have you made along the way that others can learn from?
Having a good CPA to advise you and preplan with you is one my biggest money mistakes.
Taxes is a big part of wealth building. It is very complicated that you need someone who understands this well to guide you.
Most of the ones I have found are just too busy building their own business that you are just a number to them.
I learned late in life how the accounting process works and even now, I am still in search of a CPA I can totally rely on for good and timely advice.
Marriage is full of financial decisions. I made disastrous mistakes in mine and started too late to think about my own financial independence.
I could have been more proactive, knowledgeable and ready to handle my own finances and direction.
What advice do you have for ESI Money readers on how to become wealthy?
We all have these unforeseen challenges in life that can cause emotional and financial bankruptcies, I just kept trying with my very best every day.
Slowly things got better and kept getting better and easier.
I think what happened to me, made me stronger and more determined to achieve.
I am grateful that I had the time to recover and I know in my heart, I have help from "ABOVE".
FUTURE
What are your plans for the future regarding lifestyle?
I have already downsized my house and moved to a lower property tax area.
I need to discover the lifestyle that I want to have that will make life meaningful in retirement.
I plan to make up for all the lost years in getting to financial independence. I am reading, learning, and reaching out to people to learn from their own experiences.
What are your retirement plans?
I plan to retire next year at 58 using my passive income until I need to use my savings is my financial plan.
I know for sure that I will do my very best to be healthy (food and exercise).
I know I would like to do all the house projects that have never been done.
I would like to garden more and keep my house in great order so I can enjoy living. Not sure yet if I will live overseas.
I plan on learning while I am retired about myself to enhance my retirement living.
I also want to spend some quality time with my aging parents during my retirement.
Are there any issues in retirement that concern you? If so, how are you planning to address them?
I am concerned that my conservative plan to retire is the wrong approach. I am fearful of the unknown in retirement.
Health care insurance at 58 concerns me greatly. I now have an excellent insurance plan. One of the things I am considering is living half the year in my home country and covering all my healthcare needs while I live overseas. And keeping only major medical while here in the U.S.
I am considering the shared health insurance plan that ESI has if I stay full time in the US.
I need a plan if I end up alone in my old age with no one who can decide and look out for my well-being.
I already have a trust setup for formal written requirements.
I know no matter how nice a nursing home I may be able to afford that this is not how I want to live in my sunset years.
MISCELLANEOUS
How did you learn about finances and at what age did it 'click'? Was it from family, books, forced to learn as wealth grew, etc.?
I was raised not having much in life, but I never felt deprived. My family and my experience growing up are my first teachers.
My first exposure to financial planning after I got divorced was watching the Suze Orman shows on TV. I learned the basics from her.
The past 10 years, I have read Financial Magazines and have a subscription.
And now reading the financial blogs.
I have also learned from some of the financial planners that I have met and consulted.
Who inspired you to excel in life? Who are your heroes?
I started early as an achiever in school, I had full scholarships from Elementary to College, and I think having achieved this in my school life made me want to excel in anything that I do.
Achieving became a way of life for me to keep getting approval from my parents and be a good role model for my siblings (I am the oldest).
If I have to say who or what, it will be the loving and supportive family I grew up in.
Do you give to charity? Why or why not? If you do, what percent of time/money do you give?
"My charity begins at home". I have a whole village (Family) to support
I am planning on extending help to my other nephews and nieces if they want to get the education but have no means to do so.
This will be the best inheritance I can give to them.
I would want to give back in services and volunteer work once I know what motivates me.
I like the teaching part of giving back, I just do not know where or how. I think charity is most effective if you give it to "real" people.
Do you plan to leave an inheritance for your heirs (how do you plan to distribute your wealth at your death)? What are your reasons behind this plan?
I have one disabled nephew that I have in my will that I want to make sure will get help all his life if the parents are not able to do this for him.
The same is planned for my parents and siblings if they survive me, it will not be an equal distribution but whoever needs this the most will receive the help.
TOPICS THAT I WANT TO GET IDEAS:
1. I would like to know your idea on how you will design my portfolio and what will be your distribution plan if you are in my shoes?
2. Are there any ideas out there for generating passive income that I can do that will be as good if not better? I may need this sooner than later if my sibling sold her property or if I get really frustrated being a landlord. I have read dividend investing, peer lending, or running your own blog (my writing skills are bad).
3. Best health insurance plan for me.
4. Ideas on how best to prepare for quality life in retirement that is not money.