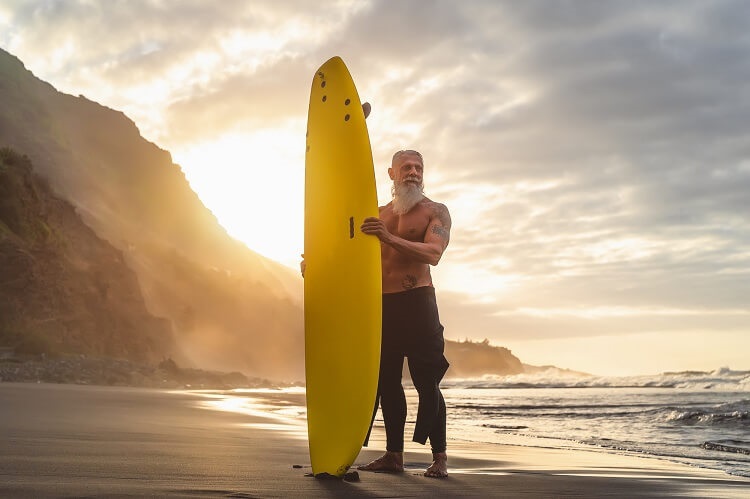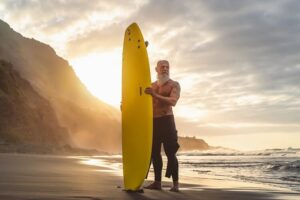 Here's our latest interview with a millionaire as we seek to learn from those who have grown their wealth to high heights.
If you'd like to be considered for an interview, drop me a note and we can chat about specifics.
This interview took place in January.
My questions are in bold italics and his responses follow in black.
Let's get started…
OVERVIEW
How old are you (and spouse if applicable, plus how long you've been married)?
I am 65. My wife is 62.
We've been married 34 years and have known each other almost 44 years. (more on that later!)
Do you have kids/family (if so, how old are they)?
We have one son that is 22 years old and recently graduated from college. He is beginning his career working as a data analyst for a real estate consulting firm.
We paid for his tuition to a prestigious private university. He worked all four years in college and was a member of the college golf team.
He is currently looking at schools to pursue an MBA. He's a great kid with a strong work ethic and we completely enjoy having him in our lives.
What area of the country do you live in (and urban or rural)?
We live on the west coast in a popular urban area but has a suburb feel. It is home for us and in spite of the higher cost of living, we love where we live and its proximity to family and friends. We live within 20 miles of where we grew up with our families and have always appreciated what the area has to offer.
I was fortunate to travel significantly throughout my professional career and loved many different areas of the country, but I always looked forward to returning home and understood that this was the right place for us to live.
What is your current net worth?
$4.0 million
What are the main assets that make up your net worth (stocks, real estate, business, home, retirement accounts, etc.) and any debt that offsets part of these?
Total retirement funds (401K/IRA): $1,700,000
Total non-retirement funds (stocks/cash): $425,000.
Total income property net equity: $800,000 ($160,000 mortgage)
Total net equity personal residence: $1,100,000 ($32,000 mortgage)
Pensions, autos, personal possessions are not included in our net worth.
We carry no debt other than mortgage on our house and investment properties.
EARN
What is your job?
I'll discuss my career highlights in detail, but it is important to mention that my wife made a tremendous imprint upon countless individuals during her 15-year career as a public-school elementary school teacher. If I asked the ESI readers to name one elementary school teacher that had a profound impact on their childhood, virtually everyone can think of that one teacher's name immediately. My wife was that teacher to the students she had in her classes.
Great teachers work really hard and she provided a great education & fun for the kids in her classes. I'm envious of her teaching ability and the many lives she enriched. She truly leaves a legacy.
I am semi-retired and doing a side hustle which provides a little extra money each month and more importantly, provides a purpose (having a purpose every day is a big deal for me!)
I work 3 days/week (Tues/Wed./Thurs) at a golf course from 6 a.m. to noon and have a four-day weekend to enjoy the many good things in my life. People are generally in a good mood when they come to golf and I get an opportunity to meet a lot of interesting people (young, old, and in-between) each time I work.
My career job was in sales and marketing for a leading consumer packaged goods company. I worked as a middle manager. I worked with them for 32 years and because of a very attractive compensation/benefits package, I was able to retire 11 years ago at 54 years old.
I interviewed for that job while in my senior year of college at the campus career development center. I was able to get 3 nice job offers from the on-campus interviews and although this one was not the highest paying, I felt that it represented the best opportunity for me. The company offered a good salary, strong 401K program, nice benefits, stock options, and every employee was eligible to take their lifetime pension upon reaching/retiring at the 30-year milestone. (Benefit program has been reduced dramatically for recent employees)
Upon reaching 32 years with the company, I found my enthusiasm diminishing because of a new manager that I had worked for during the last few years of my career. The company was built upon managers that trained and provided leadership to allow their employees to flourish. This manager had made a name for himself in the company as a guy that pounded on his desk, screamed, and threatened his direct reports. He generally treated me pretty well, but I had a problem in seeing the demoralizing impact he had upon my fellow coworkers.
I found working in corporate America rewarding and challenging. There was hard work and survival. There were constant challenges of restructuring, downsizing, right sizing, acquisitions, etc.
On my last day of work, I was in the lobby of one of my largest retail customers intending to say good bye to the many people I had forged a good strong professional relationship over the years. A good friend approached me in the lobby that was also there for an appointment. I had worked along side him for 20 years at my employer and he was starting a new venture. He is an amazing person and we had a terrific business relationship and friendship for many years. We talked for a few minutes and he told me I was way too young to retire. I did have "fire in my belly" for whatever was next for me, but at that point, I was pretty serious about trying this thing called retirement.
My in-laws and my wife bought me a surfboard and that was going to be my next quest. My friend explained to me that he was setting up a new "startup" division for a Fortune 50 company. He told me that this was truly an entrepreneurial adventure (with the security of being backed by a very large company) but the product he had just acquired for the startup was high quality and was enjoying regional popularity. His goal was to take the product national.
We spoke a couple times during the next few days and I knew instantaneously that this was something I wanted to try. I was making about $130,000/year with my current employer and knew the startup company was not in the position to take on sales/marketing payroll of that magnitude for one person. I also didn't want to request a big salary if I discovered after taking the job that the reality was different than the picture that had painted for me.
My friend asked me what it would take to hire me. I told my friend to hire me at $1,000/month plus all travel expenses (There was lots of travel!) and if we were both happy after three months, we would renegotiate. During the last 15 years of my career, I single handedly managed a $75,000,000/yr. business and I would be shifting to a startup???
The new job surpassed my wildest expectations. It was fun and successful. Profit and growth were rapidly developing virtually every day. There was three of us that built this tiny little struggling regional company into a very big deal. After three months, the company matched the salary that I had earned with my previous employer and they also had a strong benefits package. After three years, we had built a company that had miniscule market share into the strong number two national player in a very exciting category. The company was growing rapidly and we were treated like rock stars.
At that point, I received a call from the former CEO at the company that I had spent my 32-year career. We were not particularly close friends, but more of acquaintances. He told me he had made a minor investment in a small startup company and asked me to run it for himself and the majority investor. Because of our past experience together, I was curious and flattered.
I met with him and he explained that the new company was about 40% owned by the founder, 40% owned by the majority investor, and my former coworker owned about 10% of the company. They offered me 10% ownership with no buy in required if I would be the president of the company. Titles have never really been a big thing with me but the opportunity sounded really intriguing.
I met the founder but his role was basically as a silent absentee noninvolved owner. I met with the majority investor in a small hotel room on a dark snowy day in Bloomington, Minnesota across the street from the Mall of America. I shared my vision with him and discovered we had a mutual bond in what we wanted to do with this company and how we were going to approach the opportunity.
He is a great person that grew up in a very underprivileged household as a child and built a number of very successful businesses. He is also a generous charitable donor with his wealth. He and myself are competitive and we viewed this as a fun challenge. He arrived to our meeting in Minnesota from the Midwest in his private jet and I tried to impress him by purchasing my airfare with a budget priced round-trip ticket of $49 from the west coast. When I turned in my expense report, he responded with a note that read…" the president of one of my companies does not fly on a $49 round trip ticket on a discounted air carrier. Don't be afraid to buy some legroom on your upcoming flights." At 6'3", I appreciated that.
While the venture turned out rewarding, I will not get into specifics. The three years were typified by a founder that may have been the worst business person and the most unscrupulous individual I have ever met. Each week, we had a call with myself, the two investors, and the elderly but highly spirited founder to discuss progress.
The founder would drop a bomb on us literally every week. About a year into the venture, he disclosed that he had sold 20% of the company to another shareholder 10 years earlier. (What the hell?) This adventure made me appreciate the professional behavior I had taken for granted from my coworkers throughout my career! We had good execution plans and saw some traction, but my time was spent being a therapist and disciplinarian to the troubled founder instead of building a business.
The founder had personal outstanding issues with the IRS and owed huge sums of money to the government, he also had alcohol and gambling issues. In the end, our lead investor baled him out in exchange for his shares and the founder eventually had a 2% stake (down from 40%) when we sold the business.
My two learnings after my 32-year career and the beginning of my post corporate business career is that it is tough to capture lightening in a bottle twice AND there is tremendous value in networking! I never thought of my self as a great networking person because I was just busy working throughout my career, but the little networking that I did paid off.
What is your annual income?
Approximately $100,000:
$55,000 my pension
$25,000 wife's pension
$20,000 side hustle income
Tell us about your income performance over time. What was the starting salary of your first job, how did it grow from there (and what you did to make it grow), and where are you now?
My first job was at 12 years old delivering newspapers.
In high school, I was a lifeguard at the beach. I have worked continuously since then.
When I was hired out of college in 1980, I was given a starting salary of $10,800 plus a company car.
Throughout the 1980's, my salary rose from approx. $11,000 to $46,800 in 1989.
In the 1990's, my salary rose from $47,000 in 1990 to $90,554 in 1999.
In 2000, I earned $97,800 and in 2010, I earned $144,771.
My earnings grew consistently throughout my career and the company was always good about recognizing performance accomplishments.
Although my wife was not really motivated by money during her career, she was a steady earner and her teaching salary went from $36,500 to $53,000. during her 15-year teaching career. My wife and I have remained committed to a slow, consistent, disciplined, and steady ESI investment philosophy.
What tips do you have for others who want to grow their career-related income?
Recognize the periods of your career when it is important to go beyond the extra mile and work hard to accomplish company goals.
Many times, those high opportunity periods in your career determine the unlimited opportunities for the future!
What's your work-life balance look like?
Work-life balance is fantastic now.
There were periods of my career when work/life balance was a challenge, but it was very important for me to strive for the appropriate balance. I did have the unique opportunity of working remotely from my home office throughout my entire career.
Living in a high traffic commuter type environment, working from home was a true blessing. But you never really get away from work! There were many nights I worked from 10 p.m. to 1 a.m. finishing up the day's activities and prepping for the next day.
Many of my neighbors commuted two hours in the morning and two hours in the evening to travel 40 miles each way.
My wife and I live a pretty humble existence. It's pretty easy for us to find happiness in just being together and enjoying simple things.
Do you have any sources of income besides your career? If so, can you list them, give us a feel for how much you earn with each, and offer some insight into how you developed them?
I have always had a passion for investing and real estate.
I was fortunate about 25 years ago to find two gentlemen that helped me to understand the value and enjoyment of owning investment property. They were real estate brokers that specialized in V.A. foreclosures in the southwest. They taught me to understand cash flow, the value of a good tenant, and appreciation of the property.
We currently own 4 rental properties that provide net income of approx. $28,000/year net profit after all expenses and currently have net equity of about $800,000. The investment properties are all condominiums/townhouses in two southwest states. I liked the idea of owning condos/townhomes. It fits my objectives.
We reinvest all our real estate profits into maintaining our current properties, paying off the existing mortgages, or buying new properties. We also reinvest all of our stock market profits/dividends.
One interesting observation I have had throughout my years of owning investment property is that people love to tell stories about nightmare tenants and units being trashed. Most of those people sharing those stores at a gathering or party don't own property and usually describe their experience as something that happened to a friend of a friend or a distant relative. I have owned investment property for over 20 years and have never had any serious tenant issues. I must give credit to very good property managers for that and good tenant prescreening.
The one problem I had was with a tenant that rented a one-bedroom lakefront condo from us. We had multiple complaints about music being played late at night. The tenant was an emergency room trauma surgeon and he would get home at 2 a.m. in the morning after his shift and play his music to relax. I spoke with him and we understood the issues and the problem was solved.
I think tenant horror stories make good cocktail hour conversation. That's not to say it doesn't happen though!!!!
Here is a quick glance at the way I look at our real estate portfolio.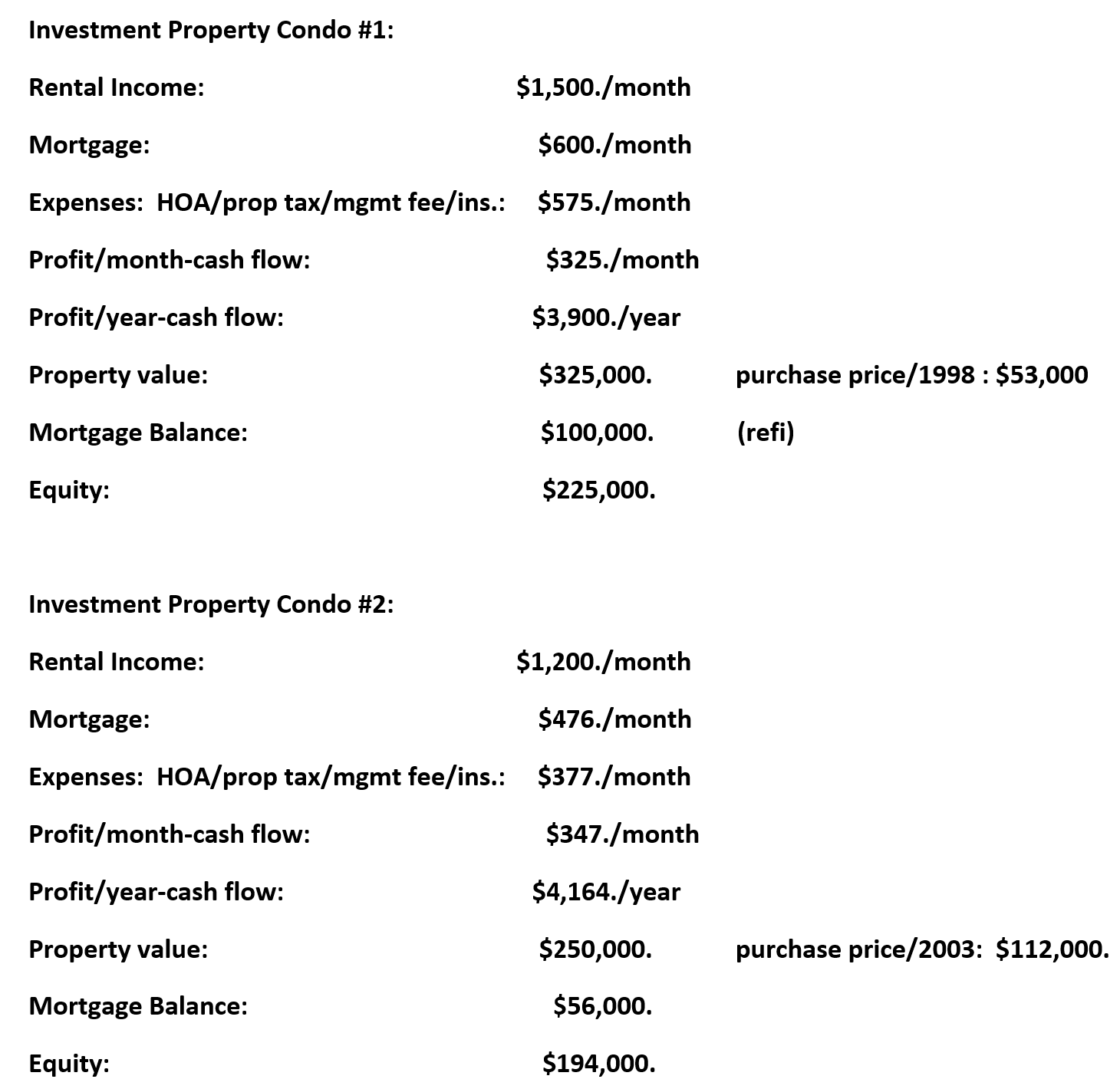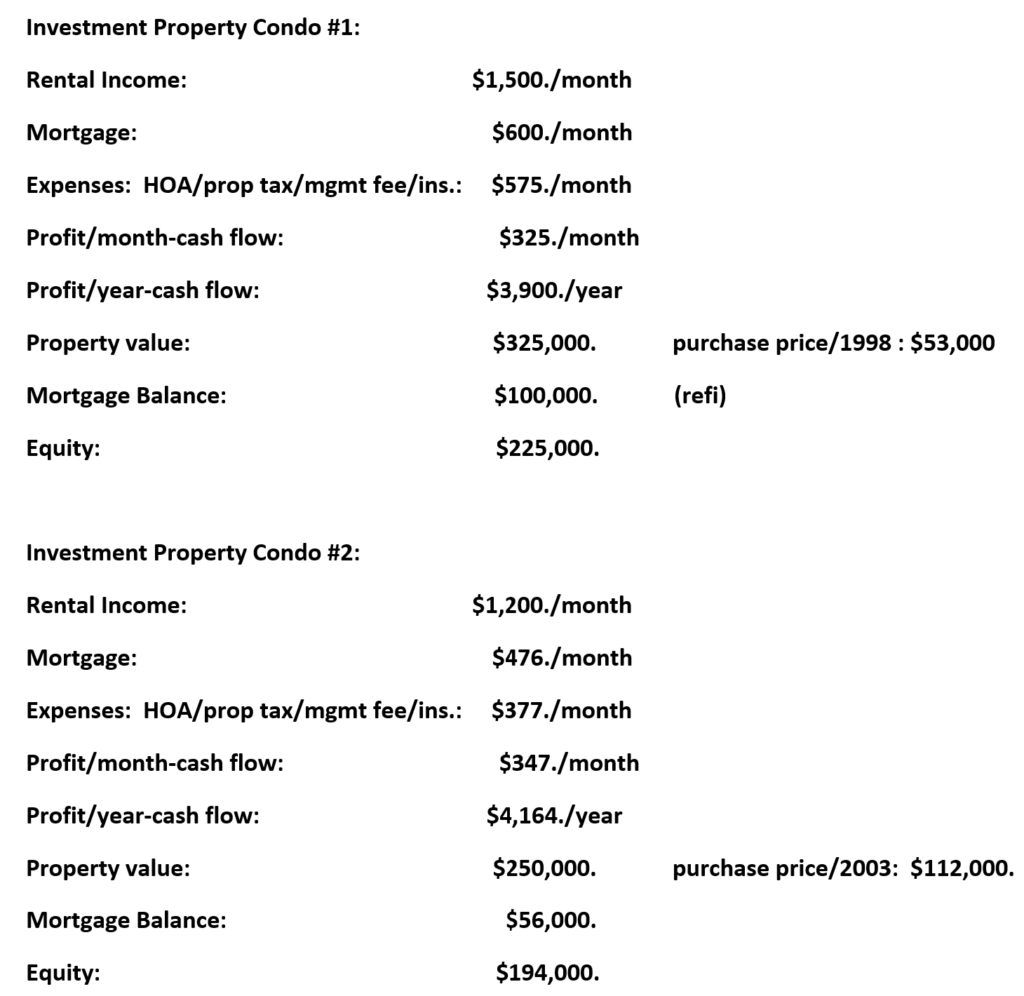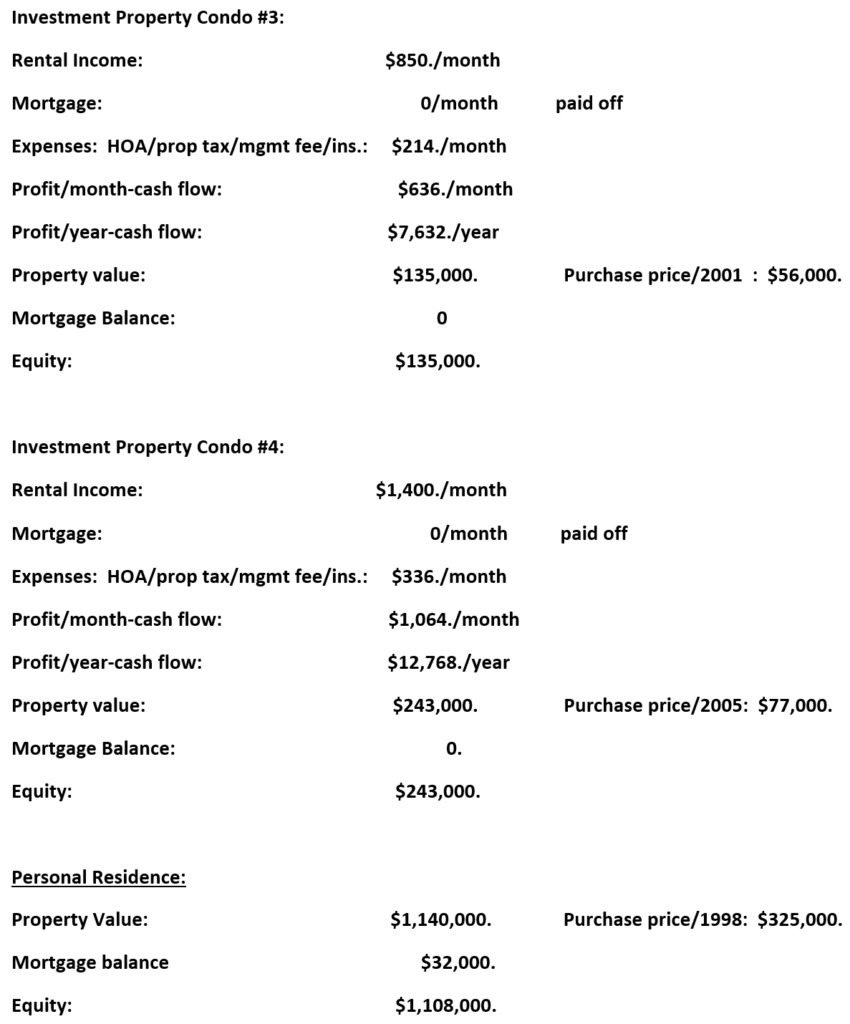 SAVE
What is your annual spending?
$65,000-$70,000.
What are the main categories (expenses) these spending breaks into?
$8,400 housing
$10,500 for everyday expenses, such as restaurants, fuel, clothes, gifts.
$6500 for groceries.
$20,000 for bills; property taxes, HOA, utilities, insurance, cable, etc.
$3500 Home projects/improvements
$2500 for entertainment
$6500 for vacation
Do you have a budget? If so, how do you implement it?
We don't have a strict budget, but my wife and I are both mindful and respectful of knowing what we allow ourselves to spend each month.
If there is an expense that falls outside our comfort zone, we discuss it and come to a decision.
What percentage of your gross income do you save and how has that changed over time?
We probably save about 30% of our gross income.
We are both natural savers that put ourselves through school and understand the responsibility of money.
What's your best tip for saving (accumulating) money?
Choose a spouse/partner that is fun and has a healthy respect towards finances and money.
I remember watching a movie about 25 years ago that was about a guy pushing hard in his career and also pursuing a relationship with a woman he was dating. His boss told him in war, business, and personal relationships, it's important who you choose to be in the foxhole with you. Good Advice!
What's your best tip for spending less money?
Live below your means.
I read a book years ago about Sam Walton that talked about one of his greatest joys later in life was driving around Bentonville in his old beat up pick-up truck. There are countless stories similar to that about Warren Buffet living a very humble life in Omaha.
I own a late model Lexus, but my joy is driving my 1994 pickup truck that I've had for over 20 years.
What is your favorite thing to spend money on/your secret splurge?
In the pre-covid world, my wife and I started taking little road trips to enjoy entertainment or musical performances of people or events we had always wanted to see.
For example, we had always wanted to see Hall & Oates perform and they were playing in Las Vegas. We saw numerous acts like this (Neil Diamond, Elton John, Chicago, Jerry Seinfeld, etc.) maybe 5-6 times/year. It was nothing extravagant. We would drive or fly, book a nice room, have a nice dinner, and buy tickets to the event, and return home the next day.
We love to travel and take one major trip every two years.
Because of the college tuition expense for my son during the last 4 years, we skipped our vacation plans. (A worthwhile sacrifice and good investment!)
INVEST
What is your investment philosophy/plan?
Conservative and diversification.
Slow & Steady typically wins the race.
What has been your best investment?
My best investment has been choosing my wife as my partner in life. I was fortunate enough to meet her when I was 21 years old and she was 18 years old.
I was in college and was managing a clothing store. I was asked to manage a store that was struggling and had tremendous potential. The owner of the stores was a true entrepreneur and he built a chain of about 60 retail clothing stores within about 10 years. He challenged me to get this struggling high potential store turned around. I transferred to the store to take on the challenge and almost immediately, every employee quit except for one person.
That person was a hard worker, responsible, and eventually became my wife about 10 years later. She was amazing as we rebuilt the staff and trained people to service customers with appreciation and respect. We never dated while we worked together but became really close friends. I made her the assistant manager of the store and the store became the most profitable and highest volume store in the chain 7 months later.
About 6 years later, we recognized there was something more to this friendship and we began dating and eventually got married. As I said earlier, we've known each other for 44 years and have been married 34 years.
Another monumental figure in my life was my first boss when I was hired out of college. He was a delightful man with a big jolly personality. We were doing the new hire paperwork and he handed me the sign-up information for the 401K program. I told him I would like to take the paperwork home and think about it. (I really had very little knowledge about 401K's at 22 years old.)
He looked at me with a look of anger, a little red in the face, and mounting frustration. He grabbed me by my sleeve and said…"you don't need to look at this paperwork. Just sign it! The company will allow you to invest 10% of your income into a 401K and they invest 0.70 cents in your 401K for every dollar you invest."
As I said, I didn't know a lot about 401K's, but I knew a 70% return was pretty good so I signed the paperwork putting 10% of my income into the 401K program from day one. At that time, the 401K investment choices were one equity fund, a bond fund, or fixed income investments. With his insistence, he made me a 401K millionaire over the course of the next 32 years with the company.
What has been your worst investment?
There was a time in my life that I thought I had some things figured out. I had invested in a few companies that I knew were good companies but were in severe trouble.
I bought Apple stock right before Steve Jobs returned to Apple in 1996. I had purchased Bank of America stock when it was hit hard during the subprime mortgage crisis. Both those purchases turned out to be very good investments.
I thought I had discovered the secret sauce recipe! I began to think I had things figured out and was way too overconfident.
I bought a Savings and Loan stock that was struggling but had a good branch system and a solid name. The company was seized due to bad loans and sold off with no value. I lost everything on the investment (about $1,500.) It taught me to understand that I was not as smart as I thought I was and I should stick to the slow and steady conservative approach. A good and not too expensive lesson in having humility.
I also learned through friends and family that have shared stories with me to never, never, never make an investment out of heightened urgency or panic.
What's been your overall return?
9-14%
How often do you monitor/review your portfolio?
I take a topline look at my portfolio almost every day. I do an in depth look each quarter.
NET WORTH
How did you accumulate your net worth?
Our net worth was accomplished through consistent earning and disciplined investing.
We sacrificed and made a point to pay ourselves first. We were simply persistent in earning, saving, and investing.
We did not inherit any money. When we had extra money or received a bonus, it was invested for our future (index funds, IRA, real estate).
What would you say is your greatest strength in the ESI wealth-building model (Earn, Save or Invest) and why would you say it's tops?
I think the Savings aspect is huge.
The next step is understanding the best places to Invest that suits your needs.
Of course, earning is the ground floor for everything.
The stock market is not for everyone, real estate ownership is not for everyone, and starting your own business is not for everyone. It is finding what is best for you, making good decisions, and being obsessive about reaching your financial goals.
What road bumps did you face along the way to becoming a millionaire and how did you handle them?
I'm not sure if I hit specific bumps in the road other than temptation. I think when you get a little money, it's tempting to think about buying the expensive car or having the expensive watch. That may have popped into my head for a few seconds, but I was always taught to be disciplined in my life.
I wear the same Seiko divers watch today that I wore 45 years ago as a lifeguard. I like to think it keeps me grounded and reminds me where I came from.
What are you currently doing to maintain/grow your net worth?
We continue to be conservative and make sound, solid, and maybe a little too boring but comfortable investments.
Do you have a target net worth you are trying to attain?
I think realistically, preserving, maintaining, and perhaps very modest growth is what we would like to accomplish.
How old were you when you made your first million and have you had any significant behavior shifts since then?
I had a completely different mindset when it came to compartmentalizing our money. I'm not sure if I looked at it correctly.
Instead of looking at our total accumulation of wealth, I looked separately at how much I had in stocks/investments, how much I had in my 401K, and how much I had in real estate holdings. Each asset was a different bucket in my mind.
About 20 years ago, I remember looking at a 401K statement that totaled about $500,000. I remember thinking I was half way to having a million dollars. In reality, I probably had reached $1,000,000 in net worth if I would have included real estate, stocks, etc. As I said, it was kind of a weird compartmentalization I had in looking at our assets.
I was probably around 40-45 years old when we had a net worth of $1,000,000. There have been no behavior shifts other than sleeping a little better at night.
What money mistakes have you made along the way that others can learn from?
I would have pursued being a little more aggressive in investing in real estate.
As I said, I always have been fascinated by real estate and growing up on the west coast, there were so many stories of successful people making their fortunes in real estate.
What advice do you have for ESI Money readers on how to become wealthy?
Be deliberate in your investing philosophy. Stay true to being disciplined and learning.
It's not always the sexy approach, but hitting a lot of singles and doubles are typically more productive than hitting the lone home run.
FUTURE
What are your plans for the future regarding lifestyle?
We're currently easing into retirement and enjoying it.
My next big decision will be deciding to take social security in about a year or wait until I am 70 years old for the bigger payout.
My financial consultant is pushing me to wait until 70 years old since we really don't need the immediate income and our health is good. It might be time to dust off that surfboard that was given to me 10 years ago.
What are your retirement plans?
We may at some point purchase a small vacation home to enjoy weekend get-a-ways.
I guess we need to decide whether that is more appealing to us or whether jumping on a plane and flying to our favorite destination in Hawaii is more appealing.
Either way, both are appealing and we feel lucky to be considering either one!!
Are there any issues in retirement that concern you? If so, how are you planning to address them?
The standard ESI response to this question is healthcare costs. That is something that is a concern for us.
Hoping we maintain our health and being able to live a good quality of life.
MISCELLANEOUS
How did you learn about finances and at what age did it "click"?
My parents were very good role models. They had always instilled the idea of "saving for a rainy day" in us.
We lived a basic middle-class existence. I think there were times in my life that my parents did pretty well financially and there were times when we struggled financially. My father had a little more aggressive investment philosophy and my mother was the daughter of an Iowa farmer and that influenced the conservative nature in almost everything she approached. My brother and myself never knew the difference. We simply enjoyed our friends, neighborhood, and family.
My Dad had his own insurance agency and my Mom was a registered nurse. I remember being about 17 years old and my family was facing a tough financial situation. My Dad had suffered some major business setbacks. About 4 years later, my mom was diagnosed with cancer at 56 years old and passed away about 4 months later.
My parents were forced to take a second mortgage on their house to get my brother through the last two years of going to an expensive university. That was one of those groundbreaking moments for me in understanding finances. I knew I could not ask my parents for help with my college costs and fortunately in those days, a student could work part time and pay tuition costs at a state university.
Our family persevered and I am thankful for the lessons they taught me about resilience and appreciating life.
Who inspired you to excel in life? Who are your heroes?
There are probably 6-8 influential people in my life that really inspired me to excel.
My wife and son provide great inspiration.
I met a few people that were really generous with their time to teach me about having a sense for business, understanding real estate investing, and of course my parents and brother that provided a strong ethical and moral foundation.
When I was young, I do remember that we had a family friend that came to the house to ask my Dad's advice on investing after inheriting a large sum of money from his parents. My Dad gave him a very basic lesson on investing. He then looked him straight in the eye and said…."Do you understand the responsibility that comes along with inheriting this amount of money?"
I've come to appreciate that question more and more as I grew older and was responsible for managing my assets. With money comes responsibility!
Do you have any favorite money books you like/recommend? If so, can you share with us your top three and why you like them?
I thoroughly enjoyed reading The Millionaire Next Door and that book really resonated with me.
I also like reading autobiographies of people like Warren Buffet, Steve Jobs, Lee Iacocca, etc. I find people and their stories fascinating. That is why I look forward to reading the ESI Millionaire Interviews!
Do you give to charity? Why or why not? If you do, what percent of time/money do you give?
We do give to charity.
Not groundbreaking amounts, but we donate to causes that really connect with us. Cancer research, Heart Association, Children's Hospital, etc.
Do you plan to leave an inheritance for your heirs (how do you plan to distribute your wealth at your death)? What are your reasons behind this plan?
We do plan on leaving our son the bulk of our assets/estate.
He is responsible, has demonstrated strong work ethic and a solid foundation in his decision making. He will make his mark on the world and I hope with his future inheritance, it may provide he and his family the ability to enhance their quality of life and also help others.
We'll also set up a scholarship fund to help deserving students pursue their educational dreams.