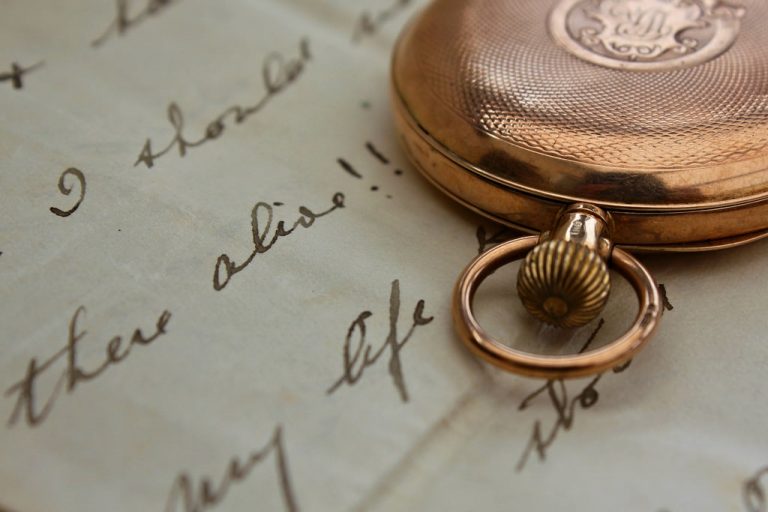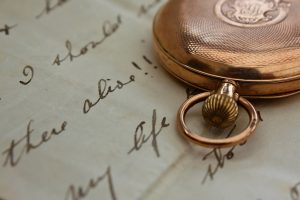 Have you ever heard the phrase "shirtsleeves to shirtsleeves in three generations"?
This site notes that other cultures have similar sayings (Japan: "Rice paddies to rice paddies in three generations." Scotland: "The father buys, the son builds, the grandchild sells, and his son begs." China: "Wealth never survives three generations.") and here's how it explains them all:
Around the world there are many variations on this theme, all used to describe the tendency of the third generation of a family to squander the wealth obtained by the first. One reason suggested is that the third generation often lacks an understanding of the work needed to build and maintain family wealth due to their dissimilar upbringing.
Generational Wealth
They go on and describe the phenomenon in detail. Their thoughts:
The first generation experiences a life of hardship and is determined to make something better for themselves. They are willing to work hard and save diligently in order to achieve their goal. By their later years, their efforts have paid off and they enjoy a comfortable lifestyle often with assets to pass on.
Their children, the second generation, grow up a witness to their parent's struggle and understand the value of hard work. Although they now live a more comfortable lifestyle, they may still remember a childhood filled with frugality. Because of this awareness, they make sound educational and financial choices that allow them build upon the foundation their parents worked so hard to create. By retirement, they have acquired even greater wealth.
The third generation, however, has no memory of want or struggle. They only know a life of plenty and often lack a realistic understanding of the work needed to create and maintain the lifestyle they now enjoy. When family wealth is passed on, the third generation is simply left to squander what their grandparents and parents worked so hard to achieve.
I am the second generation in this story. I saw how my parents and grandparents struggled and had various levels of success (nothing great, mind you).
I grew up understanding the value of hard work (walking beans will do that to you!!) and certainly had a childhood filled with frugality.
As a result I made sound educational and financial choices that allowed me to build on what my parents did. Doing so I was ultimately able to acquire a solid net worth.
The Third Generation
My kids are the third generation. They have no memory of want or struggle. We were not big-spenders, as you know, but there was certainly never a lack.
We've taken the kids on three cruises and have been all over the U.S. traveling. They have been on service trips out of the country as well.
We do things like buy them new cars and pay for college.
They have only known a life of plenty. I wonder if they lack a realistic understanding of the work needed to create and maintain the lifestyle they now enjoy. I wonder if they will squander what my wife and I have worked so hard to achieve.
It's too soon to tell.
It's Hard to Pass Wealth Along
Here are some numbers on how hard it is to transfer wealth intergenerationally:
70% of millionaires lose their wealth by the second generation
90% of millionaires lose their wealth by the third generation
Seems like the old saying is true. Shirtsleeves to shirtsleeves in three generations is a real thing.
I once knew a family where the father started out poor. He worked several decades and eventually built a successful business. He is now very wealthy. His kids (who are my age) saw and lived the struggles their parents faced. They remember working at the business for a few dollars an hour. They recall the time the company almost went bankrupt. They remember when meals were hard to come by.
Their kids (the grandchildren of the father), on the other hand, have always known a family that was extremely wealthy. They don't want anything to do with the business (or even work for that matter). All they want is their share of the fortune. I know the grandparents and parents are trying to figure out if and how to pass their wealth along without simply flushing it down the toilet or ruining lives.
How to Pass Wealth Along
We obviously don't have a great fortune like that, but we do have a good amount of wealth. As we're working on updating our will and estate plan we're also wondering if and how to pass along our wealth. Do we give it all to the kids? Give them nothing (but the education and some financial support along the way)? Or do we give them part of what we have and give the rest away? We're still trying to sort that out.
I wonder if giving money to our kids once they are adults will harm them. Why? Because one of the seven common traits of millionaires detailed in The Millionaire Next Door
 is "Their parents did not provide economic outpatient care."
For those of you wondering what that is, economic outpatient care is defined as:
Economic Outpatient Care (EOC) is a term used to express when an affluent parent provides money to an adult child. Offspring who receive EOC have 57% of the net worth compared to their counterparts who are not recipients of EOC. EOC gives recipients a false sense of financial security. For this reason they purchase homes in upscale neighborhoods that exceed the recommended value according to their incomes.
These homes then demand nice cars for the driveway, nice furniture for the living room, and a nice plasma TV to complement the furniture. These offspring also purchase and consume the EOC rather than invest it. If a dose of EOC is given on a regular basis, the EOC can actually be absorbed into the individual's perceived annual income. Expenditures are then calculated with the anticipation of a regularly scheduled dose of EOC.
In other words, people who support their adult children financially on a regular basis aren't really helping the kids, they are enabling them. In the long run, the kids end up being terrible money managers as a result.
Obviously this is not something I want for my kids.
Can You Teach Wealth?
It seems to me that in many ways wealth is not teachable. For instance, if knowledge of financial matters was all that it took to become wealthy, most business people, professors, financial planners, and many others would be very wealthy. And yet most aren't. The reason? Because becoming wealthy requires much more than knowledge. It requires discipline, hard work, patience, self-control, sacrifice, and a few other traits that are much harder to teach and pass along than pure educational knowledge/learning.
Of course we've tried to do this and time will tell whether it works or not. Both of our kids have jobs and work 25-35 hours a week. My daughter is also going to college part-time. But have they developed the skills to be able to handle a windfall of half a million dollars, a million dollars, or more?
As you can tell, I'm still thinking through these issues. I'd appreciate your thoughts on the subject. Anyone seen success in passing along wealth? What are the keys to doing so?
photo credit: Kate~2112 An old broken watch via photopin (license)