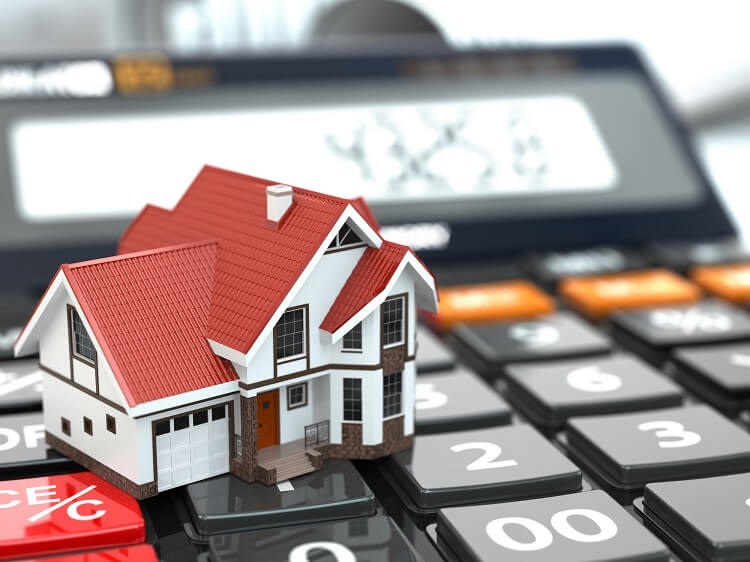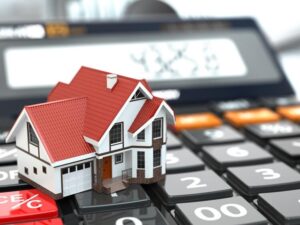 Here's our latest interview with a millionaire as we seek to learn from those who have grown their wealth to high heights.
If you'd like to be considered for an interview, drop me a note and we can chat about specifics.
This interview took place in May.
My questions are in bold italics and their responses follow in black.
Let's get started…
OVERVIEW
How old are you (and spouse if applicable, plus how long you've been married)?
I am 39 years old and my wonderful wife is 41.
We have been married 10 years.
Do you have kids/family (if so, how old are they)?
Three children; Daughter (9), Sons (3,6). One dog.
What area of the country do you live in (and urban or rural)?
Midwest suburban area.
What is your current net worth?
$2,679K (this is inclusive of my primary residence).
What are the main assets that make up your net worth (stocks, real estate, business, home, retirement accounts, etc.) and any debt that offsets part of these?
Assets:
Cash: $41K
HSA: $32K
Brokerage: $457K
529: $196K
401K (Regular/Roth): $1173K
IRAs (Regular/Roth): $187K
Primary Residence: $612K
Investment rental #1: $175K
Investment rental #2: $141K
Investment rental #3: $136K
Investment rental #4: $132K
Liabilities:
Primary Residence: $266K
Investment rental #1: $120K
Investment rental #2: $107K
Investment rental #3: $103K
Credit Cards: $7K (we pay this off monthly)
I also have a frozen pension that will have a monthly payment of $2,600/month when I reach retirement age.
EARN
What is your job?
Him: Operations leader for a Fortune 500 company.
Her: Accounting director for a Fortune 500 company.
What is your annual income?
Him: $175K plus 15% bonus on average.
Her: $192K
Tell us about your income performance over time. What was the starting salary of your first job, how did it grow from there (and what you did to make it grow), and where are you now?
I have had a job since I was 16 years old. Most of these jobs were retail when I was in high school. In college, I had jobs in the engineering labs during the school year and internships during the summers.
My parents always thought it was good to have a little bit invested into items that I wanted to do. In high school, I wanted to go to Europe and my parents had me pay for part of the trip. Similarly, my parents asked me to do the same thing with college.
I have worked for the same company over the past 17+ years. I started as an intern and was then hired into a development program within the company for the first 3 years of my career. My starting salary was $53K when I graduated college.
I began my career on the east coast in a smaller urban city. I would say anyone with continuous learning, great performance, and networking can continue to grow their salary to a high level. For instance, in my early career work paid for a master's degree to advance my knowledge.
I have just taken a new role within my company focused on cross functional process improvement. One of my aha moments was when our small team introduced themselves and their background. All of us came from different walks of life, commercial, engineer, finance, but one item was resounding. We had all taken roles in different areas to understand the business better and be able to work across functional silos. So, my advice is early in your career, focus on a particular expertise.
For me it was engineering and specifically conversion of new technology into new product introductions. Delivering on multiple introductions across many business areas allowed me to become known for this capability and expand my network over the first 10 years.
In the last 5-10 years I have focused on how to bring organizational groups together. I find our hardest business problems regularly run across multiple functional areas. Solving these challenges usually makes the biggest difference for the organization.
What tips do you have for others who want to grow their career-related income?
As people have said before, take challenging assignments. Early in my career I was able to take assignments in different areas throughout the company and the country.
Be a person that people can go to and count on when something is needed.
Also, lift people up. Be a positive influence on your team and partner with others to make the whole team better.
Always work on your communication and be a continuous learner.
What's your work-life balance look like?
I would say good.
I have traveled up to 2 weeks per month. Obviously, the pandemic has drastically reduced this.
I am currently working ~50 hours a week. I have averaged this throughout my career and enjoy my work.
I try to balance the time at work with family. I am home for dinner every night and this requires me to leave early in the morning.
Do not give up time with your kids. It is not worth it! Too many of the leaders I work with today talk about the time they have missed with their family and how they wished they would have done it differently or are taking the last few years of their children at home and trying to squeeze as much in as they can.
Leaders will understand boundaries if you get the work done. It is your job to set them and if you don't, say goodbye to anytime you had to recharge.
Do you have any sources of income besides your career? If so, can you list them, give us a feel for how much you earn with each, and offer some insight into how you developed them?
Stock dividends: $12K for 2020; This comes from our brokerage account investments and we reinvest the proceeds. We are typically getting 2-3% annually on these investments.
Real Estate Rentals: N/A. We started adding this to our portfolio in 2020 and have 4 single family rentals. We expect to add 3 – 4 a year as we go forward. Our goal is to average $4-5K of profit per year for each house. This is to build up our semi-passive income streams as we work our way toward retirement.
SAVE
What is your annual spending?
Too much! 🙂
We have been trying to focus more of our efforts and cash in purchasing investment properties.
In 2019, we spent $187K including $23K for a one-time purchase of a car.
In 2020, we have been more diligent and with the pandemic, we spent $150K. We have funded a majority of our investment properties in cash as we get started. This came from cash on hand and proceeds from some of our brokerage accounts.
Our Year over Year savings broke into a few key categories:
Reduction of daycare with 2 children in school and the pandemic (~$18K)
Medical expenses (~$6K)
Food (~$3K)
Shopping (~$2K)
I found it interesting that our travel did not go down that much during the pandemic, but we did not go out for dinner as much as a family.
I also need to look at our uncategorized expenses for the year.
What are the main categories (expenses) this spending breaks into?
For 2020:
Home: $32K
Investment Property: $175K
Shopping: $16K
Food & Dining: $16K
Auto & Transport: $12K
Kids: $11K
Taxes: $11K
Education: $9K
Bills & Utilities: $7K
Travel: $6K
Financial: $6K
Gifts & Donations: $5K
Health & Fitness: $3K
Business Services: $1K
Pets: $1K
Entertainment: $1K
Do you have a budget? If so, how do you implement it?
No budget to say.
We review our expenses monthly and mostly look at our credit card bill to understand if we have excessive spending in a month.
What percentage of your gross income do you save and how has that changed over time?
We have continued to increase this each year. We will be at ~40% of our salary for 2020 and project to be at a similar rate this year.
I included savings from dividends, company match, and HSA in this calculation.
As our salary has grown, we have tried to continue to increase our saving rate from 25% to 40% over the past 10 years.
I read something recently on your ability to save as you move from being single to married. It is great to see the power that you have as partners when you have a common direction.
What's your best tip for saving (accumulating) money?
How does the saying go?…The best day to start was yesterday. The next best time to start is now.
Accumulation begins with starting. I found the easiest way to do this when I was younger was to automate it through my company 401K.
Also, every time I received a raise, I would increase my automated percentage until I reached the allowed maximum. If you don't see it, you can't spend it.
It has amazed me what this and compounded interest over the past 18 years of investing has done.
I try to pass the advice down to early career people to help them on their journey to financial freedom.
I also like the idea of the intentional pause. I may want something in the moment, but do I really need it? We still do this for larger expenses at my house to pick something out and then wait two weeks to a month and still see if we want it. The immediate gratification goes away and only the truly important items get purchased.
What's your best tip for spending less money?
I can remember the days that we would track our spending closely and plan for our purchases both big and small. Buying our first house during 2009 and having many empty rooms. Remodeling each room one at a time and saving for the furniture in each of these areas.
I look at this as being determined to save for these purchases over time and spending less on instant gratification items to purchase bigger items that we still have.
Over time, with children, salary increases, and moving, we have not been as diligent on the spending categories. I would also say, Amazon has made it so easy to purchase anything. Can anyone say 1-click checkout? No wonder they are hiring up a storm right now. It is a real challenge to keep this in check.
What is your favorite thing to spend money on/your secret splurge?
Having experiences with my family through travel and amazingly working on fixing up our rental houses.
The kids play a lot of sports as well. I enjoy coaching and going to their games and practices.
We live away from our parents and typically travel to go see them a few times a year and I love going to the beach with the family.
Next year is Disney World for the kids.
INVEST
What is your investment philosophy/plan?
I think we all go through continuous learning when it comes to an investment philosophy.
Originally, I invested all of my company matching 401K into company stock.
Then, Enron came and I learned a lesson through others that investing your money with your company can be a risk that you can lose your job and your retirement at the same time.
I went through a phase where I watched lots of Jim Cramer and tried to invest in individual stocks. I found that I did not have the passion to spend the time researching and understanding what companies to invest in.
Next stage was to have a well-balanced portfolio that was lower on risk with a 60% equity/40% bond portfolio.
I think today I look at being more aggressive with a 75/25 split in my investment accounts.
Along with this, we have begun to add real estate into the portfolio that cash flow and meet the 1% rule where the monthly rent is greater than 1% of the all-in property value.
I am sure over the next few decades, that my strategy will change many times as I learn more and continue to apply my findings into the next stages of life.
What has been your best investment?
The obvious answer would be my wife.
I have learned so much from her over our past 11 years of marriage. She is an amazing woman who has made me a better person during this time. From a bachelor with old pizza boxes littering my apartment to a father of 3 who is a much more balanced person. She is the catalyst for where we have gotten. Her determination and drive to always have the next goal identified has helped me focus and complete (for the most part) items.
What has been your worst investment?
Investing in individual stocks.
I just didn't have the focus and dedication to make it work.
I also came to the realization a few years ago that the S&P 500 beats year in and year out the best hedge funds out there. I always thought of it as average but in reality, it wins out 9 times out of 10.
I am lazy, as referenced by the pizza boxes, and just went with ETFs going forward.
What's been your overall return?
My 401K said 9.9%. So, let's go with that.
I feel that the real estate portfolio as it grows could be a great companion to the equity segment of my overall portfolio.
How often do you monitor/review your portfolio?
Daily through Mint. I don't do anything with the information.
I am still amazed at the growth due to compounding interest. From the depths of COVID to today, our net worth is up over $1 million.
The equity side is automated. I don't make any changes due to swings in the market. Set it and forget it.
NET WORTH
How did you accumulate your net worth?
We grew our salaries over the past 15 years to a fairly high level. This has allowed us to invest heavily in equities both through retirement and non-retirement accounts.
Now, we are taking this excess cash flow and investing it into single family rentals in our area.
We have automated the investment piece to receive market average returns. As a benchmark for you, in 2011, we went and saw a financial advisor to review our portfolio. During this meeting, it was the first time that we had calculated our net worth and it was ~$350K.
As people always state, the first million takes the longest.
What would you say is your greatest strength in the ESI wealth-building model (Earn, Save or Invest) and why would you say it's tops?
Earn… as many have said. You have to make it to save it and invest it.
All three are important to be average at in my opinion.
I read many articles on people saving a higher percentage that I have. I have never invested in FANG (Facebook, Amazon, Netflix, Google). So, it has been a boring journey for us over time.
I think the greatest strength is consistency and trying to get a little bit better every year in each of these areas.
What road bumps did you face along the way to becoming a millionaire and how did you handle them?
I feel we have been quite lucky and blessed when it comes to limited road bumps in life so far.
We continue to push ourselves to get better in different fields. Learning the real estate business of rentals has been rewarding and there has been some ups and downs through it all.
We continue to persevere and advance our knowledge to abate the risks that we have. As an example, over our Christmas vacation, one of our rentals needed a majority of the cast iron plumbing replaced. This was a challenging moment in time and a learning for sure.
What are you currently doing to maintain/grow your net worth?
Maxing out our 401Ks and using the rest of our yearly savings to invest in more real estate properties.
I like the automated nature of our equity investments and the real estate side is a great area to continue to learn about over time. There are so many areas to learn about from tax benefits to different classes of investment.
Our goal is to reach ~25 investment properties to allow us to retire and live off the cash flow.
Do you have a target net worth you are trying to attain?
I have looked at this from a few angles.
The minimum I would like to have when I leave the workforce is ~$6MM.
I believe that over the next 12 years, we can make it to ~$8MM on our current path.
I also look and see $10MM is a great round number to aim for.
I can't wait to see my wife's answer to this question to be honest with you.
How old were you when you made your first million and have you had any significant behavior shifts since then?
We hit a million of net worth in the spring of 2017. Our behavior did not change during that period of time.
I would say the power of compounding interest has been fantastic to watch. As our net worth has grown, we have talked more about where we want to spend our time and how we can get to that point even faster.
What money mistakes have you made along the way that others can learn from?
Could we have saved more? Absolutely. Could we spend less? Ditto. But, in general, we have been very blessed with our family, health and career.
I think we could have invested a little differently through the years. I would say getting into real estate earlier would be what I wish we did sooner. I think being mentally and emotionally prepared for the journey took time for both of us.
I would say that I am happy that 8 years ago I did not take the advice of our financial services professional to invest in whole life insurance and some actively managed funds with up front costs (5%) to join. We have continued on our path of Vanguard funds to fuel our growth.
What advice do you have for ESI Money readers on how to become wealthy?
I wholeheartedly understand that our wealth has been driven through ESI with a big "E." So, how did we get to this point? We all see people who are making a great salary and wonder how to get there.
I found it through hard work, continual learning, and networking. Learning to me is the big key as I have continued in my career. Our salary has allowed us the opportunities to invest in more passive income that will allow us to reach financial independence.
Financially, I know this is probably something most of the readers already know, it took me a long time to wrap my head around the average performance of the S&P500 index beating out 80+% of the funds out there today. I found Warren Buffett's bet that over time the S&P would outperform even the best hedge fund managers. I think this is powerful that passively managed funds at low costs will regularly win out in the long run. I just don't see this enough out there on the web.
FUTURE
What are your plans for the future regarding lifestyle?
My goal is to hopefully retire when we finish paying off our primary residence in 11 years.
We would then continue to manage our real estate properties as we go forward.
I try to balance this aspiration through building different streams of returns between real estate, which we hope covers two thirds of our expenses and dividends/equity positions. Then, over time, we will add our pension benefit and lastly, social security if it is still around.
What are your retirement plans?
After the kids are out of high school, I would like to move closer to the beach for part of the year. I dreamed as a kid of waking up and going for a walk on the beach each morning. Sounds like a great way to start the day in my book.
We would also like to travel around the U.S. and go to all the MLB stadiums, golf, and international travel.
Are there any issues in retirement that concern you? If so, how are you planning to address them?
As usual, my biggest concern is healthcare cost during retirement; specifically, before Medicare age.
As we get closer to not having an 8-5 job, I will need to read more and ask a lot of questions to understand what the best approach is for us.
MISCELLANEOUS
How did you learn about finances and at what age did it "click"?
I would say that I am a lifelong learner in this category. There is always something else to learn and "click" around finance for me.
When I was young, around 7 or 8, our family friend would give me savings bonds at Christmas time. I thought these were awesome to get as a gift. I had a small coin collection and loved rolling up coins to take to the bank and recycling soda cans.
At about 14 my parents and I went to the Charles Schwab office and bought my first stock with my saving and the following year we did it again. I still own these shares in Cedar Fair and Disney.
My parents and I talked about how I now owned a little piece of both companies and when they made money, they would pay all of the shareholders some of it. It was a great way to be engaged at an early age in finances and I thank my parents for this.
When I got my first full time job out of school, I used this knowledge to start right away investing through a 401k and once it was maxed out, I started to put money into a Roth IRA.
Each time learning more about finances and continuing to use that knowledge.
Currently, I am trying to build my real estate portfolio and I am learning every month something new that I can apply in that field.
Who inspired you to excel in life? Who are your heroes?
In each phase of life, it is someone different.
My main influence in my life today is my wife. She has such determination and work ethic day in and day out. She is a person who needs to be doing something every moment of the day. I continue to learn from her all the time and try to become a better person. She is the all-star of the family! Absolutely a phenomenal person to learn from and an amazing partner.
When I was growing up, it was my parents.
My mother, looking back, was the finance person in our house. Balancing the checkbook, paying the bills, shopping for groceries (which was my favorite part). We would go to the grocery store Sunday after church. My mom would have her coupon holder which would fit in the front and was probably 8" x 8" big.
We would walk in and my mom would buy me soft serve ice cream from the front of the store and off we would go. We would be able to buy anything that we had a coupon for. So, if I wanted a special snack, we would check and see if there was a coupon.
One day we went in and saved over $100 from coupons we had that day. We made the grocery store newsletter. She did such a great job in balancing our spending and making sure we always had what we needed.
My father is more of a spender always wanting the newest and greatest things. The box cell phone that was plugged into the lighter, laptop computer when they came out, and nowadays it is the latest iPhone. I took from him the hard work he put in and his profession as a chemical engineer. I looked up to his ability to problem solve and always loved chemistry.
As for teachers, this is a wide variety…my French teacher in middle school who was a wonderful person and had a second career in real estate, my chemistry teacher in high school who ignited my passion for chemistry and process, and my college professor on fluid dynamics. Each of them gave me a different perspective that I learned from throughout my educational years.
Do you have any favorite money books you like/recommend? If so, can you share with us your top three and why you like them?
Let's start with the given that everyone says…Rich Dad, Poor Dad. Great book on the basics of how to view your finances into the 4 quadrants. As I have gotten older, I am trying to develop the semi-passive income for the long term.
A recent book that I finished and trying to implement in my life is The 12 Week Year by Brian Moran and Michael Lennington. As I continue in my career, I am trying to identify and focus on what is truly important to work on. The book asks you to focus on 3-4 key priorities to focus on and break down your actions into key weekly items to accomplish.
There are others that are great books, The Richest Man in Babylon, Millionaire Next Door, How to Win Friends and Influence People. I am sure the list goes on and on.
Do you give to charity? Why or why not? If you do, what percent of time/money do you give?
We give to church and a couple of other organizations.
It is not something we have a clear plan on as we go forward and may need to develop a better strategy in future years.
I see the notes on donor advised funds that have been discussed here.
We also donate time to school through the PTA and coaching sports.
Do you plan to leave an inheritance for your heirs (how do you plan to distribute your wealth at your death)? What are your reasons behind this plan?
We currently have a will that we set up after our second child's birth. It is around 5 years old and probably needs to be updated around roles people have within it.
I would say we set up our will to give support to our children as they become adults and then the rest is broken up into 3 timeframes that they receive funds (20s, 40s, and retirement).
My Aunt's in laws had a similar arrangement where the funds from the previous generation would be passed on when the resulting generation was of retirement age. This allowed for them to have funds during the retirement period where they may have fewer resources.
I also hope that I have taught my children to be independent, money conscious, and make their own path in life.
Bonus — questions for the readers:
Any advice on how to raise children to build their confidence to find their own way in life and be successful in how they want to live their life?
How did you educate your children in money and finances as they were growing up?
Any key actions that I should try and do differently as I move forward?