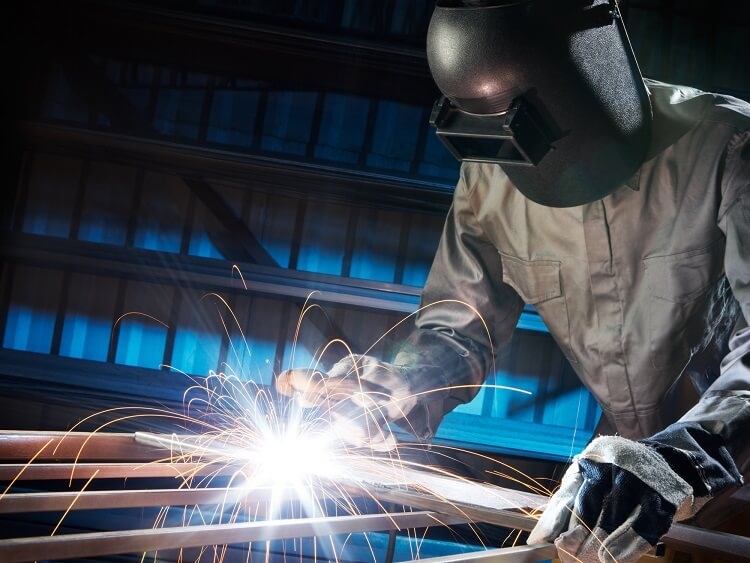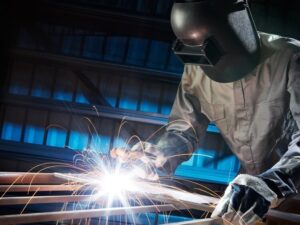 Here's our latest interview with a millionaire as we seek to learn from those who have grown their wealth to high heights.
If you'd like to be considered for an interview, drop me a note and we can chat about specifics.
This interview took place in June.
My questions are in bold italics and their responses follow in black.
Let's get started…
OVERVIEW
How old are you (and spouse if applicable, plus how long you've been married)?
I'm 57 yrs old this year and my wife is 46.
We've been married 22 years.
Do you have kids/family (if so, how old are they)?
We have two children at 20 and 22 yrs old.
What area of the country do you live in (and urban or rural)?
We live in the US Northwest (we colloquially call it the 'North-wet') and recently moved to an area with a smaller town and additional land – so semi-rural, but close enough for quick trips to grocery and basic big-box stores.
Yes, I have a tractor.
What is your current net worth?
Being the data-nerd that I am, I track and update this monthly – we're roughly at $6.7M.
What are the main assets that make up your net worth (stocks, real estate, business, home, retirement accounts, etc.) and any debt that offsets part of these?
We primarily have stocks and real-estate.
From a retirement perspective, I don't consider the real-estate since it is not liquid (and we're not renting). Our philosophy is that generally, you always need a place to live so the value of your residence is not something you should think of in your 'retirement principle'.
With that understanding, I've broken down the big asset classes and separately called out residential.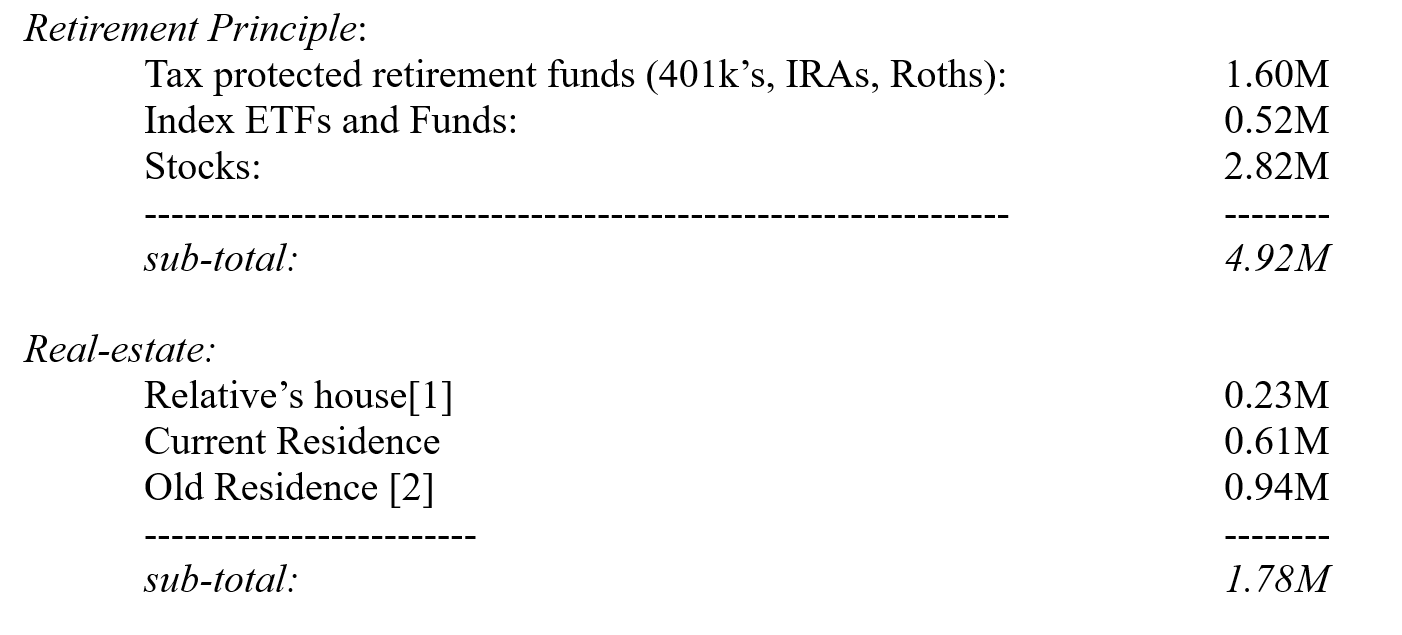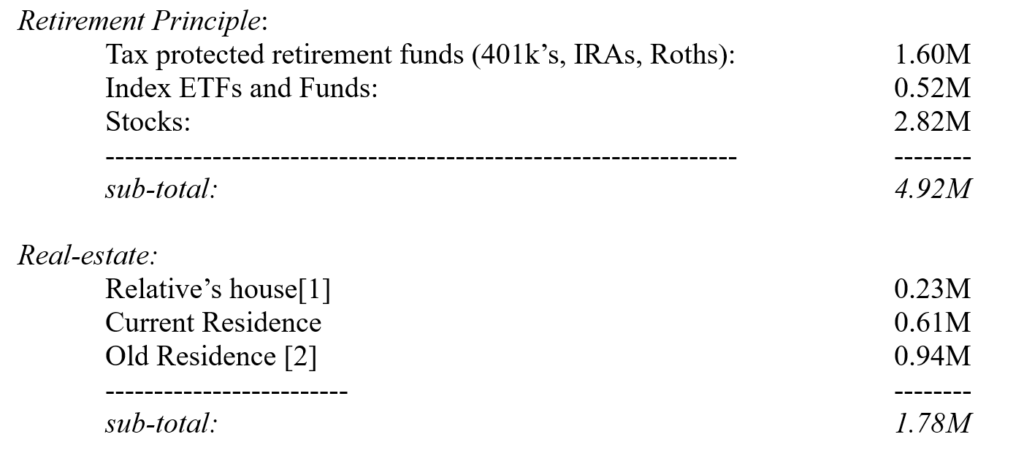 Some comments:
[1] – We support one of our relatives who is disabled with a fully paid for house; effectively they pay utilities and taxes but pay no other sum.
[2] Our current residence will soon be up for sale; after fees, taxes, and remaining mortgage we'll likely realize ~ 0.7M. This will go primarily to a cash-cushion for retirement and some other help for other relatives.
Outside of the mortgage on the house we're selling, we don't have loan debt. We have credit cards that are paid off every month.
EARN
What is your job?
We're retired as of 9/2020.
Our 'job' for the first part of the new year was doing large work projects in our new house before moving in (we're now moved in). We put solar on our house, painted the entire inside and installed wood floors in a good portion of the house. The latter two big items we did ourselves over the course of two months. Having time and a knack for building things let us stretch our experience to take on these tasks. They were also much easier to do when we were 'camping' in the house vs working around lots of possessions.
When I was working last year (my wife has been retired for a number of years) I was a senior manager in a software tech firm. I managed ~50 people who built and maintained portions of a popular website.
What is your annual income?
Since retirement we basically we have no income in the normal sense. We're currently living on a cash cushion that will be replenished when we sell our current house (more on that below). I'm currently investigating opportunities to do more Roth conversions while keeping it below being a tax liability.
When I was working at my last job of 14 years, I received a salary and RSUs which matured over 1-3 years in two sets every year. A bunch of those RSUs disappeared when I left, and during the course of my career at the company I probably ended up saving 1/3rd of the resulting stock. Most of the rest went to things like paying down the mortgage, getting the house for our relative, supporting kids in school, and lots of the normal things where families spend money.
During the last 6 years or so, we consciously made the decision to live off our 'salary' (i.e. the monthly check) of $140k US going up to $160k in our last couple of years.
On the last full year that we worked, our 'salary' was $160k and our vesting RSUs were $450k.
We've been amazingly lucky that the company we worked for not only was managed well, but that it was reflected well in the trend of the stock price.
Tell us about your income performance over time. What was the starting salary of your first job, how did it grow from there (and what you did to make it grow), and where are you now?
My first job was in high-school working for a mom & pop hot dog stand as a dishwasher and food preparer where they paid me below minimum wage (I was too naive to push and eventually left).
I then went to work part-time for the public library, a local drugstore chain, and during college several other jobs like dishwasher, backroom computer store tech, road crew at a local town and a few others.
When I got out of college (BS in Computer Science) it took ~ 6 months to find a job and I started work at a tech place that made products for the financial industry and carried along a chunk of 9% student loans.
A quick segue here – I graduated college in the mid-80s where the economy was starting to come back down from runaway inflation. My parents were able to contribute a little to my education (which was very awesome of them) and I supplemented that with student loans, need-based loans, some grants and scholarships. I started 'the real job' in '87. These experiences over the next few years burned into me a large concern about growing debt (at 9%, a student loan cost doubles in nine years. They also couldn't be 'refied' to a lower rate), an abiding unhappiness with credit card companies that require you to rack up charges to get a credit rating (I understand that's not the case today, but back then it was obviously to the benefit of the credit rating and credit card companies), and a strong avoidance of ARM (adjustable rate mortgage) loans.
My first real job in the tech/financial industry paid ok (~24k/yr). We got to play with nice desktop tech (my computer had a 5MB hard-drive and two floppy drives!) but I noticed quickly that all the interesting positions were handled by relatives of the owners. That and the (relatively) low salary for the industry kept me looking and before my first year was up I landed a gig as a contractor into the tech side of a large telecommunication company at ~40k/yr with no benefits.
At the telecom company, I transitioned to a full-time employee after a couple of years and continued there for seventeen more.
Outside of work, I looked for other opportunities in business (a famous 'not'-pyramid mlm – yes I lost money and stopped), and stocks.
I also purchased a 2-bedroom, 1-bath home on a busy street with a fixed-rate mortgage at 9+% interest. Over the course of the next 13 years, I ended up refinancing it several times down to 4-ish%.
Here's another thing that most younger people won't appreciate today – at the time ('90s) I started purchasing some stocks, you had to go through a broker who would 'suggest for your benefit' things to buy (which I later learned they got money on the backside for), percentage costs for getting into or out of a fund, $50 + $1 per share costs when buying or selling stocks, and in general the experience working for an industry that has been protected from the chore of having competition.
Later in the '90s I jumped on the chance to go to one of the early on-line brokers (Datek, bought out later by Ameritrade) when they had $13.99 trades. During this time I caught an avoidance of 'financial professionals' which continues to apply for me to the never-ending host of 'financial assistants'.
On the stocks side, I learned through casual conversations and some books (in hindsight, not very well). I leveraged the company ESPP (employee stock-purchase plan) and retirement 401k as my 'major' investments. When picking my own stocks, I generally was mediocre and learned some painful lessons on how market-makers work (read, don't do limit orders on low volume stocks). Mostly I bought a few things and then held them for a very long time since I ignored them.
Near the end of the '90s I finished my MS degree, married my current and only wife, and had our first child. This came around the time of the dot-com bust which hurt my company going into the early 2000's. I had a blind trust that the company was doing the right thing (in spite of indications I only realized in hindsight) and so kept up my ESPP contributions up and shifted more dollars into company stock in my 401k plan.
A lot of my savings disappeared when the company's stock went from ~ $120/share to low single – dollars per share. I don't have exact figures now, but the loss was on the order of $3-400k.
At one point there was a pension buy-out (we had a combination of pension and 401k) and I took that ~ $100k and rolled it into an IRA with a national broker. They were happy to suggest odd and obscure funds which were supposed to be awesome. This ended up as a poor decision which I'll talk about later.
The company then went into a downward spiral, going from ~ 133k to 30k employees though 2006 when it was bought by an EU telecom (which later was purchased by another company). I jumped around several places in the company and managed to pass interviews from a medium west coast tech company.
With a lot of thought and discussion with my wife, we decided to take the opportunity to uproot and move half-way across the country for this new place. I had moved from a developer position in telecom to a technical project manager (TPM) and quickly software development manager. The new place was high-paced and fun, but also stressful.
As RSUs became available in those early years, I would cash them in (having experienced holding too much of my company's stock) but later on around 2010 started holding the stock. Having slowly learned a few things over the years, I learned about the importance of a company's leadership – especially how that leadership thought about stock price, quarterly vs long-term goals, cash-flow vs gross earnings. A key thing here – companies (like the previous telecom company) that played up to Wall Street are likely poorly run and will fail; companies that think about the long-term and have good mechanisms both to experiment and fail fast will succeed. Leadership matters.
Finally, around 2017 I started realizing that financially we were in a good position and I started thinking about retirement. I used the internet to look at a lot of blogs – stopironingshirts, esimoney, gocurrycracker, mrmoneymustache, earlyretirementnow and a few others. Earlyretirementnow resonated with me due to the detail and data driven approach. It helped me realize that not only was my naive 'retire on 6% draw' was not realistic, but helped me settle on my plan around a 2.8% draw.
I also realized that the old IRA I had (which, in almost 13yrs had gone from $100k to $126k and back to $100k) was with a phenomenally bad financial analyst / company and reflected very poor money management on my part. I rolled that IRA over into a self-directed IRA at another broker and put the money into a low-cost S&P500 index fund. That money, plus ~$35k went from $130k to ~ $220k today.
Here is the history of my/our earnings:
1979: $467
1980: $861
1981: $1,590
1982: $2,479
1983: $1,359
1984: $1,451
1985: $3,110
1986: $5,580
1987: $33k
1988: $42k
1989: $42k
1990: $47k
1991: $51k
1992: $51k
1993: $56k
1994: $59k
1995: $64k
1996: $68k
1997: $86k
1998: $91k
1999: $100k
2000: $95k
2001: $108k
2002: $110k
2003: $116k
2004: $128k
2005: $127k
2006: $165k
2007: $160k
2008: $150k
2009: $189k
2010: $320k
2011: $321k
2012: $213k
2013: $253k
2014: $251k
2015: $306k
2016: $289k
2017: $452k
2018: $544k
2019: $613k
2020: $383k
What tips do you have for others who want to grow their career-related income?
The first tip is – making big mistakes doesn't take you out of the game.
I watched more than half of my net worth disappear in the dot-com bubble by riding my companies stock price down. I let $100k sit for 13 years (combination of my procrastination + listening to bad financial advisors) where it lost value in real terms (CPI adjusted). I only became a seriously financially literate novice at 53.
In spite of those and other problems, I was able to turn things around and get in a great place.
Second tip – the world is hugely fortunate to have an open internet where you can find lots of good information from multiple sources. This didn't exist even 30 years ago. I would still be stumbling around without this ready access to information – use it, and use it thoughtfully to weed out the large amount of misinformation.
Third tip — "The road to wealth…consists simply in expending less than we earn." Art of Money Getting, Or, Golden Rules for Making Money, P.T. Barnum, 1810 – 1891.
Successfully managing your finances is not new. While P.T. advocated real-estate (there was no meaningful way people could invest in stocks back then), the basic concepts on managing money are the same. Today is much better with the index funds created by Bogle in the '70s, competition in the financial sector that started in the '70s and matured in the '90s, and the ready access to huge resources of information on the internet in the FIRE community.
What's your work-life balance look like?
While still at work, my work-life balance wasn't great. I'd often have commitments that got me home after 7 pm. In some ways this was the cost of a high-paid job at a major tech company, but it is something that wears on a person. This was also one of the major contributors in not looking back when I made the decision to retire.
Now that I'm retired, I pretty much do what I want; set goals on accomplishments or just have fun working at things that interest me. I don't setup my retirement with work-like goals – that is one of the reasons I retired. 🙂
Instead, I target having 1/3 of my time focused on projects I want to accomplish, and do them with no particular time-bound goal in mind. Then I can shift between them as I want, and if I get tired, shift to something else (in spite of how this sounds, I do actually get things done).
The remaining 2/3rds are for unstructured and planned fun.
Do you have any sources of income besides your career? If so, can you list them, give us a feel for how much you earn with each, and offer some insight into how you developed them?
Not in the normal sense – no second job, no rental property (did that for a while, but was too much work).
In retirement I manage my assets to cover living expenses.
SAVE
What is your annual spending?
This is changing at the moment as we tune our lives for lower cash flow.
In my last full year of work, I had ~ $140k in expenses (and close to $130k in taxes).
As I transition to retirement, I'm pushing ~ $200k as I setup a new house, add PV systems (that is already paying for my utilities).
I expect to normalize expenses in the $70-80k range next year.
What are the main categories (expenses) this spending breaks into?
Major categories not including the one-time costs of setting up new homes:
Housing, insurance, and Utilities: 49%
Food: 20%
Auto costs & insurance: 6.5%
Entertainment (dinner, fun, etc): 5%
Post retirement, I'm driving down the major costs by removing the mortgage from the scenario (about 2/3 of the housing category) but I pick up healthcare.
Currently I'm using cobra healthcare which is almost the same as my mortgage P&I cost. Going forward I'm looking to tune with ACA subsidies and get that under control.
Do you have a budget? If so, how do you implement it?
I do keep track of a rough budget – mostly tracking categories of what we spent stuff on and deciding if we need to cut down on expenses or change spending habits in the future. Some of this is just my frugal nature, asking "Do we need that now?" or "That seems pretty expensive, can we do that cheaper / purchase at a lower cost?". This helps a lot.
Basically, I'm a bad poster-child of managing my spending in a detailed way.
It has been and is still working for us though. 🙂
I create and monitor the plan, my wife is happy to leave this to me. I also periodically walk her through things – numbers, rationale, and trade-offs I'm thinking about. This is, IMO, even more important than having a will – I've known people whose spouse has died and they didn't know what they had or what to do.
What percentage of your gross income do you save and how has that changed over time?
In my last full year of work, I was saving > 60%. This is a direct consequence of how we approached our income. Since the income was a combination of salary (which didn't go up much every year) and RSUs, we treated the net Salary (minus fully funding 401k, tax withholding, etc.) as what we were to live on and RSUs as investing / leaving as stock.
As my level in the company and the value of RSUs grew, this resulted in savings going from ~20% in 2010 to 60%.
It was much easier to save when we 'ignored' the RSU money.
What's your best tip for saving (accumulating) money?
Out of sight, out of mind.
Use things like salary withdrawals, set-asides, or even different bank accounts for everyday stuff so that you were less tempted to spend the money.
What's your best tip for spending less money?
Frugal mindset – when encountering something that was 'cool' and we 'needed/wanted' (i.e. got excited about it) we would wait a week or so; this resulted in a reduction of impulse purchases and eventually just became a part of our thought processes.
We also often asked ourselves questions like "how much would we use X?", "Can this be done using things we already have?", "Do I need it now?", etc. We still consciously work on improving this approach.
What is your favorite thing to spend money on/your secret splurge?
This is a hard question; on the one side if the prospective purchase passed our "frugal questions", we didn't hesitate to get the right thing. You can be frugal, or frupid (frugal + stupid). When deciding to get the right thing, we made sure our reasons were solid for getting it, and that it was the best quality / price trade-off. We also rarely just trusted brand quality.
We also made sure our budget accounted for allowances – the little things that often bring good fun or pleasure fell into that area and we didn't think about those if budget questions came up. This is also great for your relationship. It's easy to look at someone else's spending habits and think it's not important or something to cut – don't fall into that trap for little stuff; that coin is paid for in your relationship and generally not worth the price.
So, to the question, for me the splurge is electronic kits (arduino, raspberryPi, and related) and for my wife it is DVDs of movies she loves. These come out of our allowances.
INVEST
What is your investment philosophy/plan?
Investment works for you, don't work for it unless you have fun doing that.
For us now, this means low-cost index funds, balancing tax / non-tax, and more recently working on how to shift non-tax to a higher percentage of Roth now that we're retired.
What has been your best investment?
The one I fell into – the stock of the company I worked at.
What has been your worst investment?
Just one? Hard to choose. I'll give you three:
Riding telecom company's stock from $120 to ~$5 – lost several hundred thousand there.
Rolling my pension to an IRA with a financial advisor recommending very obscure, expensive to get in and out funds – then leaving it for ~13 yrs (which is totally on me). Here's some initials of companies I avoid due to various similar experiences; some may have been later bought by other companies – MS, DW, SSB.
While thinking that I could pick stocks, loosing ~$5000 on VID, and in the process learning that low velocity stocks and limit orders only help the market makers or those with level-2 views on the stock market. This was a very good learning experience.
What's been your overall return?
I tracked my return while also contributing to 401k's, vesting RSUs (and either letting them stand or getting cash to invest in index funds).
I can't easily pull out the contributions and their effects, so here are the last few years of realized gain (not including real-estate). I started tracking in 2018 in detail, so this is up through now. 2020 was a half year and we've been fully retired in 2021 (year and realized growth):
2018: starting base
2019: 23.72%
2020: 34.54%
2021: 36.28%
5/2021: 8.81%
How often do you monitor/review your portfolio?
Once per month.
When I started tracking things in detail in 2018, I used to do it every week – that was a recipe for stress. Since then I backed it off to once per month.
And for the nerds, this is what I monitor:
Monthly value of real-estate, taxable, and non-taxable accounts (I also keep track of all taxable security lots).
S&P 500 index by month and YTD, yearly, and overall growth rate.
CAPE monthly – I use this on an on-going cape projection of withdrawal as a checkpoint in how I am spending / overall growth.
Big categories (~10) of spending.
Expected taxes – especially now that I'm retired when I need to do quarterly estimated taxes.
CPI-U for the area we live in.
NET WORTH
How did you accumulate your net worth?
I primarily made a lot of money at a job and invested.
The 'a lot' part came later in my career as I improved and worked at more challenging companies / positions. The 'well' part came from researching investing (some examples previously mentioned).
There was a specifically interesting milestone that happened sometime in the 20-teens – the growth of our portfolio was more than my salary. This came from the investing OK, slightly before the investing 'Well'.
The question (and many people who look for these kind of answers from successful people) implies that my recipe for success was great and these hidden tips will be reproduced for other people's success. Mostly, however, I have more examples of 'what not to do' than 'what to do'.
Here's how I view the core foundational elements that should help anyone get to self-sustaining wealth (i.e. ability to retire):
Be frugal – don't let your choices depend on 'what's in fashion', or what your neighbors are doing – I guarantee that their Mercedes costs more and has less quality than the Toyota. Part of frugal is researching your options, procrastinating on purchases to remove the emotional impulse, using tricks like hiding money in different accounts so you don't think about that money as something you can spend.
Educate yourself in basic finance and taxes – and I really mean basic – you don't need classes, or a degree. The 'retire early' blogs, bogleheads.org and others have a lot of good information. Even if you use a financial advisor, you need enough knowledge to know if they are good and that you're getting the most value for the price.
When you make mistakes, pick yourself up and try again – likely the biggest thing. We can't change the past, but we have control of our future decisions. I've made many mistakes that lost money or the opportunity for money. I learned from blogs, people, and other resources, changed, then tried again.
What would you say is your greatest strength in the ESI wealth-building model (Earn, Save or Invest) and why would you say it's tops?
I definitely think my history shows that 'Invest' is at the bottom.
I would put 'Save' as first – this is what I've worked at since I was a kid with a paper-route; eating generic mac-n-cheese in college, and in general the approach I have to frugality.
'Earn' falls in the middle – I got into good positions, improved my standing, but not as fast as other co-workers.
What road bumps did you face along the way to becoming a millionaire and how did you handle them?
I've talked about the bad decisions I made (my wife doesn't share in these).
Other road bumps; the biggest was being laid off. While I was working for the telecom company in 2002, our development department was laid off. I was one of 3 people 'extended' to work on finalizing some unrelated projects. While doing that work I also looked around and landed a position within the company doing IT (WAN infrastructure – something I dove into and learned fast).
Several years later (wanting to get back to development) I created a presentation advocating pros/cons of certain standardized hardware for telecom infrastructure. While these products didn't go places, by reaching out to managers, directors, and lead engineers, I was able to get people talking about the ideas (and me) and was able to get an offer from one of those directors.
What are you currently doing to maintain/grow your net worth?
I'm not dong much with the wealth; mostly a) monitoring how it's growing (or not) and b) focusing on controlling the spend.
We recently purchased a house as part of retirement (paid cash) which in hindsight could have been done better (though truthfully, I didn't have the requisite facts at the right time). The reason for paying cash in the fall of 2020 was to be able to have a strong offer on a house in a region that was quickly appreciating due to covid. This allowed us to live in our existing house, have that great cash offer with a clincher of rent-back for the original owners. I couldn't have done this any other way and (here hindsight is good) the housing market has continued to appreciate in 2021.
We are now selling our old house and getting some of the value I lost in the first purchase back – but this was coincidence since I had no knowledge of what would have happened in the housing market.
What was the bad thing? Selling appreciated stock gave me a large tax bill to pay. What I could have done (and learned from mrmoneymustache.com) was using a broker margin-loan for cash to make that purchase, then pay back when our other house sold. A bit more risky, but definitely controllable and in the worst case would have cost a bit more and had the same tax problem.
Do you have a target net worth you are trying to attain?
I actually passed this. I was targeting to attain 3.6M in non-house assets such that a 2.8% withdrawal rate could fund retirement.
Looking around you'll see that 2.8% withdrawal rate is lower than the Trinity Studies '4%' and earlyretirementnow.com's '3-3.25%'.
My retirement plan is conservative here – part of my frugal nature to put in padding in my plan.
How old were you when you made your first million and have you had any significant behavior shifts since then?
I'm not exactly sure when I made the first million. After the dot-com crash I was putting my head down, working, saving, but not really examining my finances – this probably contributed to the $100k which sat for over a decade.
It was 2018 when I breached 2M – that is when I was seriously starting to do research. I made my finance spreadsheet (which has evolved quite a bit…) that among other things keeps a yearly snapshot, and started a 'retirement journal' for myself. I was 54.
What money mistakes have you made along the way that others can learn from?
Definitely learning about finances – it is not hard with the stuff on the internet.
What's hard is filtering out bad advice – I'm likely biased on this but for me, almost anything that comes from a 'financial advisor' is immediately suspect.
What advice do you have for ESI Money readers on how to become wealthy?
Plan your finances so you don't bumble along like I did before you're in a position to support yourself on your investments (i.e. wealthy).
FUTURE
What are your plans for the future regarding lifestyle?
Well, it did allow me to retire early, move to a nicer place with more land and outdoors activities.
Going forward-forward, it will let us help more friends and relatives who are having problems and more generally charities that catch our eye.
We've already taken a page from physicianonfire.com and started a charitable trust so we can have a charitable base that is sustainably independent from our wealth.
What are your retirement plans?
We've talked a little about financially, but our basic 'spend' number in steady-state retirement is targeted in the $80-100k range.
This is variable since we're putting cushion to deal with healthcare costs.
We have a low (2.8%) targeted asset withdrawal rate; this is a general cushion for problems. I also plan on only looking at things once per month.
Other financial things – I may be into option trading, but I first want to learn a lot more (nod to earlyretirementnow on this).
I like to make things. Fun things – I learned how to weld in a single day intro class and then bought a welder and made a welding cart as a first project.
My tech background has me playing with arduino and raspberrypi's as well as just general programming.
I also like doing things with wood and plan on updating my skills and toys… er… tools to build different kinds of furniture.
Finally, we plan on traveling more and just having fun.
Are there any issues in retirement that concern you? If so, how are you planning to address them?
Healthcare, without a doubt is the number one concern.
We're planning to address this in a couple of ways – first, by leveraging our recent house sale to have a relatively large 'cash' cushion which incidentally allows us to have almost no modified adjusted gross income – the key to getting ACA plans at a decent price. Second, we've added cushions in our withdrawal rate.
Worst case, we get a job at a big-box store and get an employer plan.
MISCELLANEOUS
How did you learn about finances and at what age did it "click"?
Financial literacy came from school and family (i.e. checkbook balancing, pitfalls of credit cards, etc). Most was heavily biased towards a frugal outlook from my parents.
Between then and age 54 was a fair amount of stumbling (recommendations from friends who knew little more than I did, financial advisors, etc). It was harder in the 80s and 90s than it is today – this is why I could learn so much and turn things around fast. I envy younger singles and families as they have so much available.
So 'click' was 54 when I went from 'literacy' to 'financial basics'.
Who inspired you to excel in life? Who are your heroes?
My parents were a big one.
I also had various satori moments from friends, co-workers, or just happenings.
One of the key things is to be open to those heroes and inspirations.
Do you have any favorite money books you like/recommend? If so, can you share with us your top three and why you like them?
Not so much money books – most below are blogs. Here are the resources in order of usefulness to me:
earlyretirementnow.com – lots of awesome information by a PHD in the financial industry. I find it great when the underlying data and rationale are shared so I can internalize and use in other places.
caniretireyet.com – great information on financial as well as non-financial things about preparing for retirement and being in retirement. Don't forget this! Getting there is only part of it.
physicianonfire.com – Not all of this applies since I'm not a physician, but they have a great blog and I find > 50% of the items (based on my personal experience and situation) worth reading.
And for those book lovers, I'll also toss in "A Simple Path to Wealth" by JL Collins – I think this is a great book that especially addresses the natural fear most people have about jumping into personal finance.
Do you give to charity? Why or why not? If you do, what percent of time/money do you give?
Yes. We have a charitable trust that is currently is supporting a donation rate of ~5% of our 'yearly spend' in retirement and we're targeting to grow to a higher value.
We also do community volunteering for causes that interest us – mine is currently helping our local fire department.
Do you plan to leave an inheritance for your heirs (how do you plan to distribute your wealth at your death)? What are your reasons behind this plan?
We plan on leaving at least some inheritance for our heirs, but currently it is pretty basic (divide up a portion of our wealth to heirs, do charity, and other kinds of gifts).
This is one of the things that we're thinking through more so we can make this a better plan.