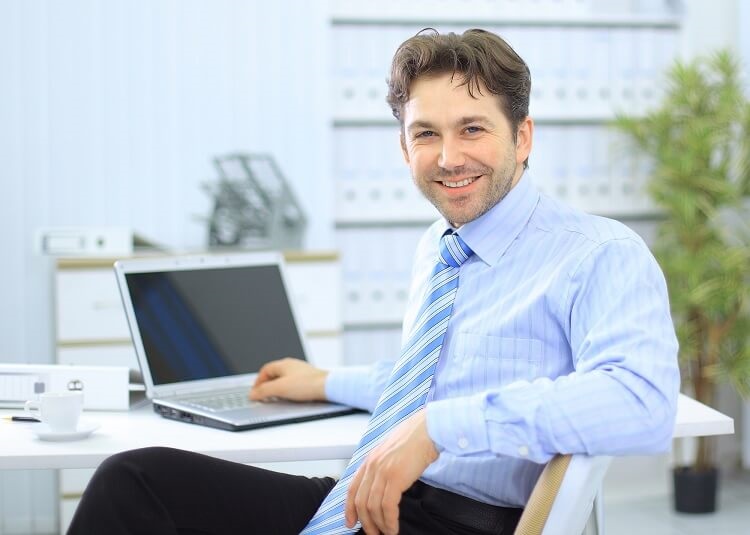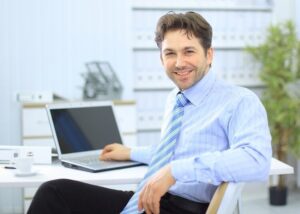 Here's our latest interview with a millionaire as we seek to learn from those who have grown their wealth to high heights.
If you'd like to be considered for an interview, drop me a note and we can chat about specifics.
This interview took place in August.
My questions are in bold italics and their responses follow in black.
This is part two of a long interview. In case you missed the first part, you can find it here: Millionaire Interview 283.
Let's get started…
SAVE
What is your annual spending?
I budgeted 230,000.00 for 2020.
By 2021 I was able to cut back further to 180,000 per year.
What are the main categories?
My kids are giants! My 16 year old son is 6'1". He eats about 10,000 calories a day. Do not laugh at my grocery / dining out budget.
For fun, I went back to 2016 and 2017 when we were spending a lot more money, and I wrote next to the categories below, an average of what I spent during those years. Just for a little contrast!!
Annual
Auto & Transportation – 12,300 (no payment, this is just gas, service, registration for 2 cars); 2016-17 average: 34,917
Utilities, Cable, Cell – 10,200 (I pay for 5 cell phones!); 2016-17 average: 14,800
Education – 12,000 (Private school); 2016-17 average: 58,000
Entertainment – 5,000; 2016-17 average: 6,825
Insurance, Life, Umbrella – 4,500
Groceries & Dining Out – 34,200 (fast food for kids also); 2016-17 average: 43,764
Gifts & Donations – 10,400; 2016-17 average: 15,000
Medical – 7,800; 2016-17 average: 22,693
Household – 44,299 (This includes mortgage pmt, HOI, Prop Tax, HOA, Furnishings and Repairs); 2016-17 average: 114,500
Services – 3,000; 2016-17 average: 7,000
Kids – 2,000 (this is mostly the child we had together. Wife takes care of many expenses for the others.)
Pet – 3,000 (somehow the pet gets more than the kid!!!)
Misc – 1,500; 2016-17 average: 15,000
Travel – 11,000; 2016-17 average: 17,000
529 Plan – 2,400
Also in 2016 / 2017 — Alimony – 36,000, Ex Wife's house – 22,000, Child Support 24,680
Do you have a budget?
Yes, I have used Quicken to manage my finances since 1993. I have data files that go back almost that far. Although I can't open the old files anymore because they are old DOS files or can't run on the new version, it's fun to go back 10 years ago and see what I was doing at that time.
There was a period from 2012 – 2017 that I didn't use a planned budget but tracked all my expenses and reviewed at the end of each month my personal financial statement that Quicken produces.
When I sold 70% of my businesses at the end of 2017, I started budgeting again in 2018. Since I traded cash flow (income) for cash in the bank, my goals changed to preserving principal and reducing lifestyle to match the reduced income.
I manage all the finances and budgets in our household. My wife hates this stuff. She of course has her own income and gets to do whatever she wants with it. Granted she helps with a lot of things that allow me to stay within budget or come under, but she has some bad spending habits. It used to take me hours to reconcile the Amazon expenses for the month! I would say more, but in case she reads this article I don't want to get in too much trouble.
What percentage of your gross income do you save and how has that changed over time?
Currently, with the exception of budgeting 200.00 per month into a 529 plan, and funding my LLC owned IRA annually, I do not save anything from my business income. My current objective is for this portion of my income to cover my budgeted living expenses. However, cash flow from my investments that produce short-term and long-term capital gains, tend to add to my reserve cash or move into new investments.
I consider the velocity of my cash important. I keep it moving from one investment to another to maximize the time value of money. The growth in value of my businesses and the equity I create in them is my savings for now (as it has been in the past) and this has the ability to move the needle of my net worth quicker than anything else I can do at this time based on my age. And yes, it can also move the needle south!
What is your best tip for saving money?
When I was younger, I would try to delay instant gratification. When I left the company where I worked for 10 years, I moved into a very modest house which allowed me to save some money and begin investing in my business and real estate. Budgeting to the point that you are consciously aware of how much you have coming in and where it is going is essential.
Marrying a partner who is frugal or aware of finances is also important. If someone in a relationship is financially conservative and the other enjoys frivolous spending, it can create some challenges.
What is your favorite thing to spend money on / your secret splurge?
I don't really have one at this point.
My wife likes to spend money. I think I may have already said this! If I need something, I tend to think about it for a while. I may read about it, look it up online, maybe even go see it. Then after a while, maybe weeks, possibly months, if I still feel the same way about it, I just go get it. But I don't have big toys or bad spending habits.
The past year I purchased some cool, battery-operated landscaping equipment for the yard. A few years ago, I paid 10,000.00 for a country club membership so my wife and kids could use the pool and water slides.
I do want to play golf again someday, but currently I do not. Buying new clubs and playing often will be a splurge for me. Then when it's time to choose vacation spots, I may go to places I know that have magnificent golf courses, so I get to play on them.
I'm also a huge Dallas Cowboys fam. I've been to the new stadium in Arlington twice. I wouldn't mind making that an annual trip.
During the growth years of my business, my wife and I traveled a lot to business meetings and conventions. We went to NYC for New Year's Eve, and the franchisor had space for us right in times square to watch the performers at arms length. That was a wonderful experience.
We've done the Las Vegas scene way too many times.
Been to San Diego, San Francisco, Aspen Colorado, The Atlantis in the Bahamas, New Orleans, A winery in Atlanta, Boston…..We have done that circuit.
Of course, business paid for much of the cost since it was a legitimate business expense.
We haven't traveled much in the past few years since I sold the businesses. Also, COVID keeps us at home more now than ever.
I would like to take at least one nice vacation per year with the family, and I hope that can start again in 2022. But with our size family, a vacation can be extremely costly. Think about airfare for 5 people, typically you can't put 5 large bodies in one hotel room, and then the food….Yikes!
INVEST
What is your investment philosophy?
When it comes to investing, I think everyone can agree that it is very emotional to part with your money. Especially when you are new at it. You must control your fear.
Investing is inherently a risky business. And the bigger the reward you seek, the riskier it gets.
The day I invested in business # 10 I had the same nauseated feeling in my gut as I did on business #2 and #3 and #4. You have to learn to embrace that feeling. Just remember….never bet the farm, know your thesis, "Why am I investing in this company". Take calculated risks, not emotional bets and keep a bunch of smart people around you. You can't be an expert at everything you do. I have several close banker friends, a great corporate attorney, an awesome CPA, handy men who can fix anything, a financial advisor, and several great doctors all on speed dial.
My investing philosophy is not traditional. I didn't save and invest each month in the stock market, or a 401(k). Early in my career I did contribute to a 401(k), which was rolled over to a traditional IRA when I was 35 years old and then converted to an LLC owned IRA which gives me checkbook control. But beyond that, I saved to invest in opening new business locations.
The equity in my businesses was my net worth and the growth I experienced was significantly more than anything I could expect out of the stock market over the same period of time.
Today I'm using cash on hand from long term and short term capital gains to reinvest in a new business startup as previously mentioned, also syndicated / crowdfunding real estate deals, and whatever else comes my way that looks enticing and I CAN UNDERSTAND. If you cannot explain what you are about to invest in, back off!!! I have been moving a little more cash into the stock market now as well this past year.
What I teach my kids is different than what I have done. I tell them to invest early, use ETF's, take advantage of 401(k)'s and Roth IRA's, etc. Not that I don't believe in what I have done, but it is more difficult to teach and it's a path that can prove to be more challenging but can also be more rewarding. But the kids are inquisitive, and they do ask questions. I'll certainly help anyone who chooses that path and encourage them to do so. My 10 year old son has only seen his Dad work from home. He thinks I have the coolest job in the world. He tells his friends I workout for a living!
I read Robert Kiyosaki's Rich Dad series over 20 years ago. He quoted, "American culture expects you to go to school, get good grades, graduate, and get a good job". I certainly started life with that belief. I graduated from HS with a 4.0 GPA, received a full ride in a 4 year private college in Computer Science and sometime in the 2nd year I bailed. It didn't feel right to me.
In his book The 4 Quadrants he discusses E/S/B/I (Employee, Self Employed Professional, Business owner and Investor). He suggested the best categories to be in was first a business owner and then take the profits from the business and invest in cash flowing assets….like real estate, paper assets, etc.
He was never a big fan of being an employee because you don't have nearly as much control or security. Most people equate a paycheck with security but we all know companies down size, they close, they reorganize, sell out, merge and on and on.
He also didn't like the self-employed professional quadrant much (Doctors, Dentists, etc) because of the less than favorable tax positions they are often in.
He felt being a business owner provided the most control, security and best tax advantages.
It's information like this that formed my opinions and paved the path for me to pursue business ownership and Investing.
What has been your best investment?
My businesses by far.
I bought 4 tractor trailer trucks in 2018. A truck leasing company did a 2 year lease purchase from me at 16% interest. I made about 13,000.00 per truck. That was a nice deal.
I have a particular syndicated real estate deal that has me really excited. It's a built as Single Family Rental (SFR), in a huge market that even right now has unemployment of less than 4%. It's a new development, 350 units to be developed over 5 years, with an 8% annual yield and an equity multiple of 4.5X!! This was a Mogul recommendation and it was a direct Sponsor to Investor, no middle guy.
** Note: As previously mentioned I buy syndicated real estate deals using my IRA LLC. Some advisors say not to put RE into a tax-sheltered account because real estate is itself a tax shelter, and I agree with that. You can't write off depreciation in a tax sheltered account, but it really depends on your holding period. When you sell RE and you have taken depreciation, you must recapture it at the sale, and since most of the Syndicated RE deals I do have exit strategies of 3 – 7 years, I'm not too concerned with not taking depreciation. If I were investing millions, then I would reconsider. I'm happy with 7-12% yields and not paying taxes on those distributions, and upon exit, getting a decent multiple of equity also tax deferred.
What has been your worst investment?
I've had several bad investments. Shortly after selling 7 business locations in 2017, I really ramped up my investing.
My son convinced me to invest in an Amazon FBA business. Amazon kept banning our products and would not give us good reasons why. After 18 months of that I lost 40,000.00
Last year I made a peer-to-peer loan to help a friend with his business. I lost about 40,000 on that as well. This one is currently in court. I no longer do peer to peer loans unless they can be fully collateralized.
What's been your overall return?
I have no idea! I've done too many transactions to keep up with it all.
My businesses are somewhere north of 1000% or more. My managed portfolio has done an average of 20% + the past three years. My rental properties tend to generate 6-8% cash on cash.
I discussed the one dog that brings down the average, otherwise I could tell you 8-12%.
The syndicated real estate deals are new, only a few deals have exited, but the yields, despite COVID, seem to be 7-12% and some exits have generated equity multiples of 2X with IRR's of 19%. My mortgage note is 8.75%. The truck leasing deal was 16%.
How often do you monitor / reviews your portfolio?
I often look at my portfolio daily on my cell phone app, but I do a complete review at month end when I generate my personal financials using Quicken. Some people may find this excessive, but I must keep my information up to date.
When I go start a new business or lease new equipment for an existing businesses banks want to see updated personal financial statements and data to backup the numbers.
Keeping this stuff current makes that process simple for me and saves me time.
NET WORTH
How did you accumulate your net worth?
I built equity in my businesses over a 15 year period.
I also built equity in some rental properties and an IRA.
A major liquidity event, when I sold 70% of my businesses realized those large capital gains that allowed me to diversify into other investments.
What would you say is your greatest strength in the ESI wealth-building model?
I don't know if you can have one without the other. It takes earnings first, then the ability to save and finally a successful investment strategy.
If you don't have earnings, the equation falls apart very quickly. I'm not saying you must have high earnings. That becomes irrelevant.
Based on %'s, a person earning 50,000 per year could have the same % of income to equity as someone earning 250,000 per year. The numbers just get bigger!
What road bumps did you face along the way to becoming a millionaire?
So many….Just life in general.
My divorce was a definite speedbump.
Your life really becomes the sum of all the decisions you make. Every decision has consequences, some good and some bad. Hopefully the weight of the good outweigh the bad.
What are you currently doing to maintain or grow your net worth?
I continue to invest and operate my current businesses and increase their value for a final exit.
I'm starting a new business venture and hope to build value there. I will continue to invest in syndicated real estate. My managed stock portfolio should continue to grow (with volatility) for another 10-15 years before I consider taking withdrawals.
Do you have a target net worth you are trying to attain?
No goal currently.
The number isn't as important as the means to the end.
How old were you when you made your first million and have you had any significant behavior shifts since then?
I was around 40 years old.
I went from being financially conservative to spending a lot of money on lifestyle and things. I was making very good money and couldn't believe it was happening to me. Someone needed to punch me in the face at that point.
After I sold my businesses and traded cash flow for cash in the bank my behavior shifted back to being financially conservative. I realized I needed to preserve a portion of the principle for the future. Otherwise if not careful, I could burn through it all and have a very sad story to tell.
Sort of like Steve Martin in the movie, The Jerk. A rags to riches to rags story!
What money mistakes have you made along the way others can learn from?
Although I invested money in my businesses and that worked great, I still should have, and could have put some money away in equities each year and I would be better off today.
Perhaps I wouldn't be risking capital in a new business startup if I had a few million more in assets. But as I mentioned above, I spent foolishly for about 5 years. But please keep in mind that during that time I still paid off my mortgage and saved enough to invest in many new business locations.
What advice do you have for ESI money readers on how to become wealthy?
1. Buy assets not fools gold.
2. Use the cash flow from your assets to buy more assets. The velocity of money.
3. Get a great career going, but always be looking for that business ownership opportunity. There is no greater reward in life IMO.
4. Start investing in your 20's. 1.00 invested = 88.00 in 40 something years. In your 30's 1.00 invested drops to 23.00. Still great but time and compounding interest is one of the greatest wealth building machines in the world. Second to building a successful business.
5. Don't be afraid to use debt wisely. Credit card debt, auto loans with long term financing, are bad and will weigh you down. I leveraged all my businesses with debt. I consider that good debt. It allowed me to grow to 10 locations. If I waited to save money to pay cash for each location, I might not have done more than 2 – 3. Even big mortgages can be bad if they prevent you from investing. You don't want to be house broke.
6. Build multiple streams of income. Diversify. You don't have to buy rental properties if you are afraid of the hassle it can be. Instead invest in REITS, Real Estate stocks, syndicated real estate deals. Learn what an Accredited Investor means and how that title can open up opportunities for you.
7. Rental Properties are a long term play just like stocks (unless you are in the flip business).
You have to have cash on the sideline, or you will get crushed. I had a friend who bought a rental with 90% debt. There can be very little cash flow in a deal like this initially and he didn't have cash in the bank. As soon as the tenants stopped paying, and he ran into maintenance issues, he couldn't afford to keep it and had to let it go.
I bought a house in 2007. I also used 90% debt, but I structured it to be paid in full in 15 years, I had cash to cover the mortgage during evictions, releasing phases, renovations, when it was time to replace a roof, the HVAC unit, a fence in the backyard, or replace appliances and water heaters. Today I only owe 50,000.00 and it's worth 167,000.00. My tenants have paid for this house for me.
Once paid in full I will have options….I can refinance and take out a bunch of cash tax free, I can sell it and realize a large long term capital gain, I can just hang onto it and enjoy 12,000.00 per year in cash flow. I could even leave it to my son and through a legal step up in basis, he could have all that equity tax free. I like options and you should too.
8. Finally, go to school, get a degree in an industry where you can make good money out of the gate. Keep your student loan debt to no more than what you can make in salary your first year after graduating.
What are your plans for the future regarding lifestyle?
I'm not good at this part. I still have a lot of young kids, college expenses, my older children have not launched well, both my parents and my wife's need some help and I just see at least another 7-10 years of heavy lifestyle expenses.
Of course, I feel semi-retired right now. Again, I work from home, I don't answer to anyone but myself, I can take a vacation whenever I want, so I don't see too much changing.
As long as I own my businesses, they will pay for my health insurance, and for my family that cost is 1,900.00 per month. Yikes!! Something is flawed here.
So maybe I sell the remaining businesses in 7 -10 years and receive another substantial liquidity event of several million dollars, which would most likely put the icing on the cake. I have the new startup that is about to get going and that could provide some more cash flow and perhaps a liquidity event as well. At the moment I don't really have a net worth goal. It's too soon to try to live off of my current cash flow and a 4% draw down.
My concerns and fears of an unknown future drive me to keep going. I have a decent amount of cash, but If I must shut down my businesses again because of the pandemic, I can burn through that cash very quickly. The new business startup was one business that suffered very early on in the pandemic lockdowns. These doom and gloom scenarios worry me!!
What are your retirement plans?
My wife and I don't have any yet. Just to keep living life.
Once the threat of the pandemic is over, our financial picture will become significantly clearer. So, for now, planning is on hold.
Are there any issues in retirement that concern you?
I think as so many of the other interviews say health insurance.
Also, for me, not being able to plan properly now due to the times makes it a bit stressful. But I must be patient.
How did you learn about finance and at what age?
Of course, a significant amount of my financial experience came from the company I worked with for 10 years.
The rest came from additional life and business experiences.
Reading and listening to podcasts has always provided knowledge.
I would say I had big goals and an amazing work ethic in my twenties, but It all began to click for me at around 32-35.
Who expired you to excel in life? Who are your heroes?
My parents were not rich by any means. We did not have much growing up, but we had all that we needed. They were great budgeters. I would always hear them talk about budgeting so they wouldn't run out of money. They used the old "Envelope System".
In hindsight, they spent their money on "things". If my mom could have invested all the money she spent on new sofas in her lifetime, their retirement probably would be much better.
My Mom always built me up. She would tell me how successful I would be someday. She said someday I would build her a house (which I didn't build it, but I did buy her one about 5 years ago.)
My Dad worked hard his entire life and never got any breaks (except for one). The company he worked for had opened a small grocery store, basically a convenience store. It wasn't doing the numbers they wanted it to do. They offered it to my father, it would have been an owner financed deal for the first several years and with a pre negotiated sales price. He turned down the opportunity because of fear. I did not want this lifestyle for me.
Perhaps that's why I have pursued business ownership the way I have. I have feared everyone of them, but I don't allow fear to rule me.
My uncle on the other hand owned his own liquor store. He drove nice cars, had a magnificent house, and would take me and his son out to expensive restaurants. That was very impressionable on me.
So, I was influenced about money at a very young age by many very important people in my life. It took some time to figure out how to make it work, but I knew what I wanted.
Do you have any favorite money books you like or can recommend?
Robert Kiyosaki, Rich Dad Poor Dad, The 4 Quadrants, The Guide Rich Dad's Guide to Investing.
Four Day Weekend – interesting insight on cash flow.
Killing Sacred Cows, a neat book that dispels some of the old ways of thinking about money that came from the industrial age.
The Hands off Investor – I think I was referred to this book from ESI Money. It's about syndicated RE
Psychology of Money – Great stories, not very informational. Can help with Mindset.
My Life and 1,000 Houses – About a guy who owner financed 1,000 houses and how he did it.
You Can Retire Sooner Than You Think – Really opened up my eyes about planning for retirement. Just like ESI Money has. I wish I had discovered ESI Money before I sold my businesses.
The Millionaire Next Door — Good book, loved the statistics, but didn't want to clip coupons on the road to wealth.
I listen to all the Motley Fool podcasts, Money, Market Foolery….
I listen to The Money Guys Podcast.
Do you give to charity?
We donate to our church and allow them to determine how to apply the money to various causes and missions.
My business is involved in different philanthropic initiatives. One is the Boys and Girls Club of America and Stop Bullying campaigns.
I spend a lot of money helping family at the moment and hope to someday redirect that to other charitable causes.
Do you plan to leave an inheritance for your heirs?
My wife and I agree that it may be wiser for us to help our children while we are alive. It would be wonderful to cover a substantial portion of a down payment on a house. Or to provide financial assistance to a grandchild to go to a private school or college.
My wife is 9 years younger than I. I also worry that there is enough wealth for her after I pass to maintain her lifestyle.
I have a lot of life insurance in place now, an Executor, a will, a final testament, living trust for my children and wife. If something were to happen earlier than expected, there would be inheritances.