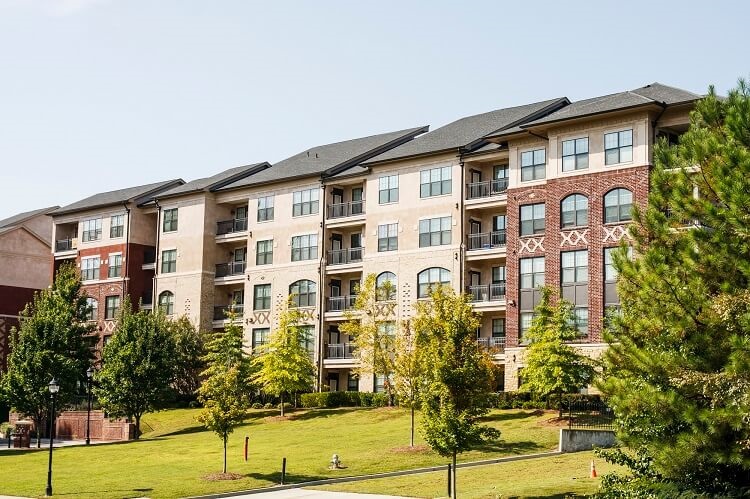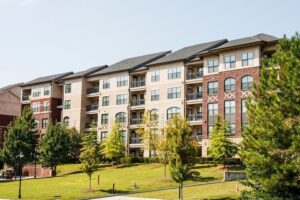 Here's our latest interview with a millionaire as we seek to learn from those who have grown their wealth to high heights.
If you'd like to be considered for an interview, drop me a note and we can chat about specifics.
This interview took place in August.
This one is special for a couple reasons.
First, it's from a person who has become a friend over time. He's been in the Millionaire Money Mentors forums from the get-go, spreading his wisdom and valuable experience from the start.
Second, this is the highest net worth interview so far. Hold on to your hats.
My questions are in bold italics and their responses follow in black.
Let's get started…
OVERVIEW
How old are you (and spouse if applicable, plus how long you've been married)?
I'm 54. My wife is 53.
We've been married 14 years.
Do you have kids/family (if so, how old are they)?
We have a son, age 13 years.
What area of the country do you live in (and urban or rural)?
We live in Southern California.
What is your current net worth?
42M for me. This interview will be focused on me.
My wife is also a multi-millionaire; I'll let her do her numbers in another interview.
What are the main assets that make up your net worth (stocks, real estate, business, home, retirement accounts, etc.) and any debt that offsets part of these?
Real Estate (Income Property): 410 rental units ("doors") in 20 properties: $46M, less $10.5M debt, net $35.5M.
Real Estate (Residence): $1.4M, less $250K debt, net $1.15M.
Cash: $4M
Receivables (Loans; Claims; Property Reserves): $1M
Equities (Mutual Funds); Art; Collectibles: $450K
EARN
What is your job?
I'm a real estate investor. My wife is a physician.
I'm a direct owner. I self-manage my properties with the help of my staff.
What is your annual income?
$1.2M, after all expenses and CapEx (capital expenditures), before depreciation and before taxes.
This is my before-tax cash flow.
Tell us about your income performance over time. What was the starting salary of your first job, how did it grow from there (and what you did to make it grow), and where are you now?
I've never focused on income, or income growth. I have always focused on net worth, and net worth growth (with income growth as a necessary component thereof). There are two main reasons:
1.) Taxes.
California has extremely high taxes. For instance, here there is no preferential rate for capital gains; all income from worldwide sources is taxed as ordinary income. Therefore, I am inclined to minimize taxable income (TI). One way is, I've consistently used real property depreciation to lower my TI.
2.) Forced Appreciation.
I am constantly re-investing income (and thereby also reducing taxes) doing CapEx at properties, which increase their income and in doing so, increase their value.
Some CapEx can be expensed, the rest is depreciated (which replenishes my available depreciation).
My first job was a summer job during high school at a stationery store. I think I got $3.50 an hour. I learned that I better get ahead, because I sure didn't want to do this forever! I remember being miserable on a 100 degree summer day, delivering cases after cases of copy paper.
I got my real estate license when I turned 18. I started brokering apartment buildings the week I graduated university. This was the beginning of the 1990s. I was brokering by day, and doing law school at night as my Plan B. Apartment building prices were falling due to the glut of foreclosed properties being sold by the RTC. By the mid-90s, I figured the market had hit bottom, so I started to buy, using commissions I had saved up as the down payments. I went "all in" by cash-out refinancing a small property I inherited, and using those funds, too.
By buying, rehabbing, stabilizing, renting out, and then refinancing or selling, I started to grow my portfolio. By repeating these steps, I got to my present numbers.
What tips do you have for others who want to grow their career-related income?
I didn't follow a career path. I created my own, unorthodox one by taking what I thought were calculated risks. I might not be the right person to speak about "growing a career-related income."
I will emphasize the need for taking calculated risks. As someone said, "No risk-it, No biscuit." Even in a more typical career, I'd imagine there will be instances of thinking about doing a lateral move to a competitor, or taking on new responsibilities to improve your promotability. I'd say try to push yourself out of your comfort zone. Take the road less travelled.
What's your work-life balance look like?
I work a lot. I've been able to get away with it, so to speak, because my wife's work is likewise demanding. If there is anything I'm thankful for with COVID (and it sure isn't much!) is that it helped me to be home more, where I've re-ignited a passion for cooking.
Typically, I'm in my office 5-6 days a week, though not the whole day. There's always stuff to do. I get lots of regular mail and email. Often I'm reading or researching. I love to learn. In many respects, learning is my real job.
I make it a point to be home the evenings. We might be doing different things on our devices, but we'll usually be in the same room sharing what we just read, or discussing news topics.
Do you have any sources of income besides your career? If so, can you list them, give us a feel for how much you earn with each, and offer some insight into how you developed them?
No. It's Schedule E rental income or partnership K-1s for me. No W-2.
The 1099 income (interest; dividend; miscellaneous; etc.) is extremely small in comparison.
SAVE
What is your annual spending?
150K.
What are the main categories (expenses) this spending breaks into?
Household (Mortgage; Utilities; Property Tax; Insurance; Groceries; etc.): 80K
Kid stuff (Sports; Tutoring; etc.): 20K (typical year; probably half that right now due to COVID)
Travel: 20K
Parental Support (gift to my Father-in-Law): 15K
Food (Eat-out; Take-out): 5K
Vehicles; Cell phones; misc.: 10K
Do you have a budget? If so, how do you implement it?
No tight budget, like a business might use to see if you are over- or under-budget.
I spreadsheet categories to have a feel for where the money goes.
These numbers are "fixed" costs.
We have variable costs that don't appear in annual spending.
They would be one-offs like a vehicle purchase, or a flat-screen TV, or appliances.
I pay the annual spending, and my wife kicks in towards the one-offs.
What percentage of your gross income do you save and how has that changed over time?
I save 80%+ of before-tax cash flow.
This has gotten more feasible as the income has grown faster than my expenses.
Early on I was doing the "frugal ramen-eating college student" thing, and funneling all available dollars towards growth. I'm sure I wasn't at 80% then, but the sacrifices then made, made the present percentage possible.
What's your best tip for saving (accumulating) money?
Money is a peculiar thing. Each person relates differently to it. Often, early circumstances (growing up "poor," or feeling slighted by someone who has more) influence our thoughts on money.
They say it is not what you make, it's what you keep that is important. Keep/Save is the difference between what you make and what you spend. Therefore, there are two ways to increase Keep/Save: Earn more, or spend less. This is super-charged if both can be done simultaneously!
To Keep/Save by earning more, if I was doing a career I'd first look for a niche that pays very well, then reverse-engineer it to ask….What education do I need? What experience is needed in this field? What companies lead in this area? How long will this take, to get the education, join a target company, gain the experience, etc.? I'd turbo-charge this with taking calculated risks, such as doing a lateral to another company (and then maybe coming back; since sometimes it is easier to get a pay raise or promotion by lateraling); or becoming a consultant.
What's your best tip for spending less money?
To Keep/Save by spending less, this requires some discipline and staying focused on what you want. Be careful about conspicuous consumption. It can be expensive, and often ultimately irrelevant (it does not achieve the desired effect of impressing someone, or the someone really wasn't worth impressing in the first place). However, it can slow down the pace to becoming financially free.
There might be areas to save that don't leave one feeling deprived. Maybe cut back on Starbucks. Maybe a slightly older cell phone is fine, since new models show up every 6 months or so, and 1 or 2 generations behind is still a very powerful device. Resist trading vehicles often, since most vehicles depreciate 50% in their first three years.
What is your favorite thing to spend money on/your secret splurge?
For me, it's watches. Some top-end, lots of middle brands.
I buy what's interesting to me: designs, color combinations, and complications. I have 100+ watches.
For my wife, jewelry and handbags.
INVEST
What is your investment philosophy/plan?
I'm a contrarian real estate guy. I buy as much as I can when the real estate market is down, then hold and improve it.
Then, I will refinance it and take cash out, or I will 1031 exchange it into something else.
What has been your best investment?
For overall percentage, comparing initial investment (down payment) to gain (current value less purchase price) it would be a 12-unit apartment building I bought in 1996. The market was low due to the S&L crisis, and then the RTC flooded the market with foreclosed properties.
This property was bought by the seller at a then peak of 580K in 1989. It was mismanaged, and in 1996 was in the foreclosure process but had not been foreclosed yet. I approached the bank, and asked them to allow me to assume the note. They didn't want another foreclosure on their books, so they allowed me to put just 30K down, assume 330K, for a total price of 360K.
I got rid of the resident manager, evicted the non-paying residents (mostly gang members), boarded up the vacants, and began to stabilize the property one unit at a time. I still own it. Today it is worth 2.85M.
The gain is 2.85M – 360K = 2.49M. The initial investment was 30K. The return is 2.49M / 30K = 83 times, or 8300%.
What has been your worst investment?
In 2007 I invested 200K into a pest control / termite business. My thinking was: this is a real estate related business (not exactly a vertical integration, but I was thinking about buying businesses that provided services to the real estate industry) that could be a stable income source.
What I didn't expect was a regulatory change that killed the business. For as long as I knew, lenders required a termite clearance, so every refi or sale was an opportunity to do a termite inspection, followed up by doing the needed work. The owner/seller had no choice: no termite clearance, no loan or sale. I thought I had a captive, time-constrained clientele.
What changed was the 2008 crash. As more and more properties got foreclosed, it was the big banks as lenders who became the new owners. They decided that they would waive the termite clearance requirement, since they didn't want to pay it and figured they had already lost a ton on the loan already, so why lose more?
Although we had recurring pest control business from apartment complexes, restaurants, and HOAs, the profits were on the termite side: the jobs were bigger, and often included extra work (for instance, to separate us from the competition we offered a "one stop shop" — we would also repair or replace termite-damaged fascia board, etc.).
On top of this, my business partner had personal issues and he had trouble keeping focused on work. Also, my recently bought real estate needed more of my involvement. So, we unwound the business, and I lost my investment.
What's been your overall return?
Measuring Net Worth then versus now, for the 31-year period of the end of 1989 to the end of 2020, the CAGR (Compound Annual Growth Rate) has been 17.25%.
For the 24-year period of the end of 1996 (when I really got going) to the end of 2020, the CAGR has been 19.02%.
How often do you monitor/review your portfolio?
Monthly. I close the 25th of the month, and update my cash position at that time.
For real estate, I update about quarterly, though sometimes when the market is very active and many recent sales are reported I will take note and update more frequently.
NET WORTH
How did you accumulate your net worth?
I was extremely fortunate to have a starting point much greater than zero.
First, I was born in this land of opportunity. (That there is already winning the Lotto! So many work at and try so hard just to get here.)
Second, my parents gave me love, attention, the chance to obtain a good education, the zeal to appreciate with gratitude their many sacrifices for me, and the motivation to make them proud.
Third, I inherited from them the 4-unit apartment building I grew up in (more on that below.) So, I'm not completely self-made. However, what I had, I treated like blood money; I didn't waste it; I made the best that I could with it. My starting point was about 300K in 1989, the year my Dad passed away.
I accumulated my net worth through taking a series of calculated risks. Someone said about real estate, that it is "location, location, location." There is certainly truth in that. However, I'd argue that TIMING is the biggest factor.
Real estate, like most all asset classes, moves in a business cycle. There are times when it is HOT, and times when it seems they can't give it away. I focused on buying low, in those moments when values were low, then adding value (forced appreciation) and then allowing the market to move through its cycle from low back to high (market-driven appreciation).
My "best investment" is a great example of this. Bought at the market bottom in 1996 for 360K for 5 times its annual income (a Gross Rent Multiplier (GRM) of 5), I kept up the two-step process of 1) rehabbing – (which justified raising rents) – and 2) renting for the max attainable rents, which created forced appreciation, up until now when the market is HOT and it is worth 2.85M with a GRM of 15 due to market-driven appreciation.
As you see, this is a combination of 1) me raising the annual income over time from 72K / year to 190K / year, a difference of 118K / year; and 2) the market went from low, where it valued the income at a 5 GRM, to high, where it values the income at a 15 GRM, a difference of 10 GRM. 190K times 15 GRM = 2.85M.
If there was no market cycle change, and only forced appreciation, the property would be worth 190K times 5 GRM = 950K.
If there was no forced appreciation, and only market cycle change, it would be 72K times 15 GRM = 1.08M.
However, the synergy of forced appreciation with market-driven appreciation is greater than their components: 2.85M >> 1.08M or 950K, or even 1.08M plus 950K.
Now, this looks great in retrospect, right? The hard part, of course, was being convinced that THAT moment in 1996 really was the market low, so convinced in fact to put the cash on the barrelhead! During any low, there are many false lows. You think it can't get any lower, and then it surprises you by doing so.
What helps you take your shot? Experience is the best. However, what if it's your first cycle and you don't have the experience yet? Read. Research. (Actually, do that all the time, even when you have experience!)
What helped me in 1996 when I was greener was I studied stuff like employment data. If employment grew, I knew apartment occupancy would grow, and so would rents. I looked at the volume of properties going into foreclosure. In 1996 the bow wave had already passed, and what was in the pipeline was tailing off, but folks who had become accustomed to years of foreclosures didn't see it – they were expecting more of the same.
In 1989, I started with the 1 building I inherited. Total: 1 property; 4 units.
In 1996, a market low, I bought 4 buildings. Total: 5 properties; 143 units.
In 2006, a market high, I lateraled by selling and exchanging buildings from a high-valued area, to buy in a then low-valued area. Total: 5 properties; 356 units.
In 2010, a market low, I lateraled again by selling and exchanging 1 building (it had already gone up in value from 2006), to buy over a dozen properties. Total: 20 properties; 410 units.
Another word about timing. A lot is said about not trying to time the market, specifically the stock market. There is a study that says market timers, in a 5- or 10-year period, miss out on the 8 or so trading days with the largest gains, and in doing so, their overall return is much less than if they just left well enough alone in a mutual fund or ETF.
Real estate is a little different. For one, it takes months and significant transaction costs to buy or sell. (No click of the mouse to buy or sell shares… well, not quite yet!) So, real estate is relatively "sticky." This stickiness helps with timing because you don't have to be "perfect" with timing: close is good enough. In 1996, it made no difference if I bought in January or in December. 1997 would have been fine, too. The key, though, is to take the opportunity!
I've got a buddy who is sharp as tacks, well read, keeps up with world events. I love having conversations with him; he's always a great dinner guest. Here's the thing, though: for him, it is all an intellectual exercise. He's not invested, though he can see opportunities and has available resources. He doesn't want an owner's responsibilities, and that's alright. However, he also doesn't get an owner's rewards.
If you want what most won't have, you have to do what most won't do.
What would you say is your greatest strength in the ESI wealth-building model (Earn, Save or Invest) and why would you say it's tops?
I needed all three, the E, the S and the I, to get where I am. Once I was able to prime the pump and get going, it became a repeating cycle through them.
I needed to Earn seed capital, by way of real estate commissions (and the fateful decision to "bet the house" by refinancing my house (the 4-unit apt bldg.)).
I Saved until the right (read: close enough) investment moment, and then Invested.
From the I came additional E through new rents. I Saved those up to become new down payments, and then Invested again.
If I had to pick one, it would be Invest. To "play" the game I had to be in the game. Investing strategically produced the outsized returns.
What road bumps did you face along the way to becoming a millionaire and how did you handle them?
I've had hurdles. (Doesn't everyone?) So many that, if I knew then what would happen, I might very well have chickened out! Having to figure out ways to overcome the hurdles, while difficult and painful at the time, increased my overall confidence and makes success that much sweeter.
My first big road bump was when I was 10 years old. My Dad had a brain hemorrhage, and after two operations at the VA Hospital (my Dad had served in the US Army in WW2, from start to finish: drafted one month before Pearl Harbor, and honorably discharged one month after Japan surrendered), he was a quadriplegic. He'd spend the next 3 years there in rehab. Slowly, the quadriplegia became paraplegia (he got his arms back, but not his legs).
We finally got him home, and my Mom and I took care of him. So, at age 10 I got a battlefield commission to run the 4-unit property, as Dad was out of action and Mom was beside herself focused on him. I grew up fixing up units when someone moved out, showing and leasing to new folks, and doing the maintenance. Looking back, this was just the kind of on-the-job training I needed.
My next issues were not from taking the calculated risk to invest when I did, they arose from operations of many properties with many units and many residents. Lots of nuisance claims ("oh, the landlord has got to be rich, he can afford it" stuff). Lots of evictions (many contested just because they can) and one that took 3+ years (the Mother of all Evictions). Some I am not able to go into detail on in this space. And, government regulation / confiscation.
I didn't know how many things could turn into problems, and in how many different ways! (I'm still discovering new ones!) I did know that the buck stopped with me. When times get mean, you have got to get meaner. I vowed I would work and work until I got a break through. I vowed I would never lose a building. I vowed I'd be the last man standing.
The source of my strength has been my faith. I am convinced that I am not given more than I can bear. My job is to just do my job: be patient while prevailing. (Of course, each passed test enables one to be prepared for the next one, and the next one always seems harder than the last, so I've had my moments where I wanted to say "OK, thanks, that's enough!")
What are you currently doing to maintain/grow your net worth?
More of the same.
Right now is an up market, super-heated in many places, so I am generally not a buyer in this situation. There are new laws here in CA that would allow me to add what's called an ADU (accessory dwelling unit; basically a granny flat or small rentable unit) to most of my properties; if the property is a single-family house, there is the possibility to add two (an ADU and a "junior ADU"). Not every property has the ideal configurations to do this, such as having a detached garage that could be turned into an ADU.
I am looking to do this where possible. It fits with my strategy of creating forced appreciation anytime I can.
Also, I am refinancing in this low interest rate environment, and building up a war chest.
Do you have a target net worth you are trying to attain?
No. I haven't had a target. I am grateful that hard work and calculated risks have paid off, and it has paid off fantastically better that I imagined or expected. In fact, it sort of snuck up on me.
Real estate has a way of plateauing for a while, then racing up. I've always thought like a farmer: I'll get up early every day, do what I need to do that day, and I'll trust God there will eventually be a bountiful harvest.
A key aspect that helps is, I don't consider myself the "owner." I am the steward. "His master said to him, 'Well done, good and faithful servant. You were faithful with a few things, I will put you in charge of many things; enter the joy of your master.'" Matt 25:23.
How old were you when you made your first million and have you had any significant behavior shifts since then?
I was 34 when I got to a net worth of 1M over my starting point. Talk about that first million being the hardest! I think it is true.
Gaining experience, and having the seed capital, in the following 20 years that one million turned into over 40.
I have not had any significant behavior shifts since then: still doing the same thing that got me here.
What money mistakes have you made along the way that others can learn from?
RESERVES!
In 2006, I staked a big position by expanding from 143 units to 356. Doing 1031 exchanges, I needed to commit all the proceeds to the new deals to avoid getting taxed.
On top of that, I had cash-out refi'd other locations, and used those funds for more deals. I thought the cash flow from the new locations would rebuild my cash position. Well, yeah, it would, but over time, not instantly. Turns out the locations needed additional cash, as I had decided to do more CapEx than I had originally planned.
In the end, I needed to slow down my CapEx pace, as I was paying for it from rents. In retrospect, I might have done better buying one less property at that time, and using the funds from that unused down payment to move my CapEx along faster at the remaining properties.
Now I hold more reserves, and do a better job at not going below a certain amount no matter what. I'm trying to avoid more Stormtrooper moments!
What advice do you have for ESI Money readers on how to become wealthy?
Take calculated risks as early as reasonably possible. First, if it does not go well, you still have a long time to recover. Second, if it goes well, then your long time horizon will allow that early success to compound, to your benefit, as it did for me.
Georges Danton, a leader of the French Revolution, is credited with the saying "Audacity, Audacity, Always Audacity!" This works in war (it was quoted in the 1970 movie Patton), and business is its own kind of war.
So, believe in yourself and try something! Stick with it for a while. Have you heard of the story "Three feet from gold?" Napoleon Hill tells this story in Think and Grow Rich. Moral: Don't be the one who stopped too soon, so close but not quite close enough, to your dreams!
May you have great success in life, not just financial ones, also the ones money doesn't buy!
And, may you have the wisdom to tell the two apart!
FUTURE
What are your plans for the future regarding lifestyle?
I have a need to stay busy. Maybe it's a hyper Puritan work ethic. I believe in "Whatever you do, work at it with all your heart, as working for the Lord." Col 3:23.
Part of this is trying to be a good example for my son. I never want to find myself saying "Don't do what I do; Do what I say." I want him to see that I walk my talk.
That said, I am working on balance, since if my son followed me to a T he might become too much of a workaholic, which I would not want for him.
Seeking balance includes me evaluating changing my portfolio composition, so that a chunk is less management intensive (for instance, buying industrial or NNN properties instead of more apartments).
What are your retirement plans?
Good question! As I mentioned a moment ago, I'm not really thinking about retirement soon.
However, my wife could retire early within the next 3-5 years, and if she does that would induce me to move in that direction.
It would also mean I see more travel in the future, as that is something she loves.
Are there any issues in retirement that concern you? If so, how are you planning to address them?
Health. I was hospitalized a few years ago for the first time, and in the work up the doctors discovered I have some interesting congenital items. I call it my "weird Vulcan anatomy" (I'm a Star Trek fan; well, pretty much a fan of any Sci-Fi – BSG; Stargate SG-1; Star Wars; etc.), so unfortunately I have some built-in susceptibilities.
The answer is I need to watch them, and I'm on daily injections of blood thinners for life (no fun!).
MISCELLANEOUS
How did you learn about finances and at what age did it "click"?
I grew up in a 4-unit apartment building my parents owned. English was not their first lingo, so I was pressed into service at age 7 to translate if there was a vacant and someone wanted to rent. Pretty soon I was using a manual typewriter (Gen Z says: "What's that?") to fill in blanks on rental agreements; painting vacant units; doing the books; etc. I was blessed to have, at a young age, a front row seat in operating rental property.
Things "clicked" for me at age 10. One, I simply had no choice due to Dad's medical problems.
In addition, as I was already involved running it, I saw that this enterprise was profitable since it was my family's livelihood. Also, since I knew I'd be inheriting it, I was invested in not screwing up, and in appreciating what I had.
I had asked my parents to expand, but Mom was extremely risk-averse, both of them were older (they had me real late), and Dad had the medical problems that needed constant care, so ultimately nothing came of it. That really lite a fire under me. I was determined, when I got my chance, to make up for what I felt was lost time and opportunity.
Who inspired you to excel in life? Who are your heroes?
For me, it has to be my parents. They modeled hard work and the whole E-S-I to me.
They had a corner grocery store. In the early years they lived in the back of the store. I remember my Mom telling me what a treat it was when Dad (finally!) installed a bathtub! The schedule was 7-7-7 —– open 7am-7pm, 7 days a week.
I remember Dad getting up at 3 am to go to the downtown produce and meat districts to place orders or pickup, then be at the store to open on time. As a very young boy, I sometimes went with him. They had kept this up day after day, for weeks, months, years, decades.
Eventually, super markets made it harder for corner grocery stores, so they retired by building the 4-unit apartment building, where we lived in one unit and rented out the rest.
Do you have any favorite money books you like/recommend? If so, can you share with us your top three and why you like them?
1. The Bible. For me the Bible is a user's manual for life. Not surprisingly, it talks about money and money management. Money is an important topic, since how we treat money is a mirror back onto ourselves.
2. Thomas Stanley's The Millionaire Next Door and The Millionaire Mind. I remember when I first read them, I felt so validated, that the typical millionaire isn't usually the person with the flashy car or the latest shiny object, instead it is the small business owner who might appear low key or modest. Read them, and seek to emulate Dr. Stanley's findings. There is a 2018 updated version with his daughter Sarah Fallaw, called The Next Millionaire Next Door.
3. The Richest Man in Babylon, by George S. Clason. The parables are easy to read.
Do you give to charity? Why or why not? If you do, what percent of time/money do you give?
Yes. I give primarily to church and faith-based organizations, as well as causes that interest me. Much of this is automatic though recurring deductions.
I give time as a servant leader in church. I also mentor about a dozen 20-35 year olds in finances.
Charities are named in my estate.
I will be looking to start a foundation in the next few years.
Do you plan to leave an inheritance for your heirs (how do you plan to distribute your wealth at your death)? What are your reasons behind this plan?
Two years ago I set up an irrevocable trust. My Mother-in-Law was battling cancer, so estate planning became a family focus. I needed to do an irrevocable trust versus revocable due to the size of my estate. I've funded the trust by transferring most of the real estate into it.
I have the same concerns as most parents as to wanting to help my son, but not help him so much it disincentivizes him from being a productive member of society. Therefore, I have the typical triggers, such as only a certain portion is released at different ages, etc. Also, not everything goes to him, I have charities and many others listed – extended family, friends, and loyal key personnel who helped me build the business.
For me, so much of my growth as a human being has come from the journey itself, so I hope and expect that my son will not short-change that for himself by avoiding the harder parts. I think he will find his niche and apply himself. I think his internal pride and self-esteem will drive him to be as self-made as possible. It did for me.