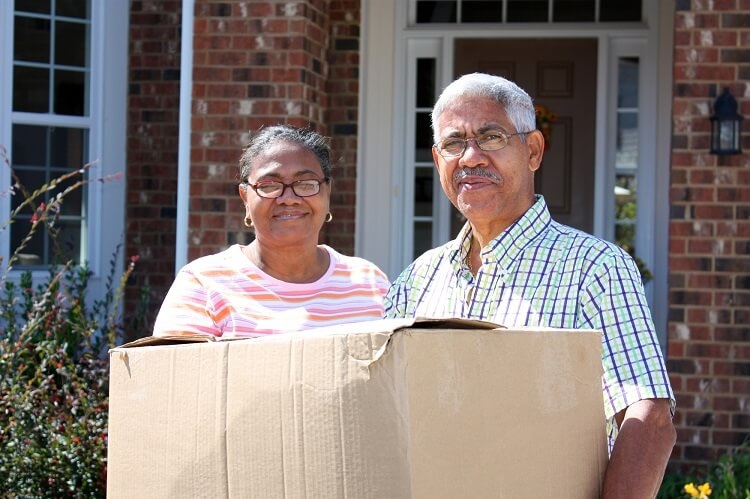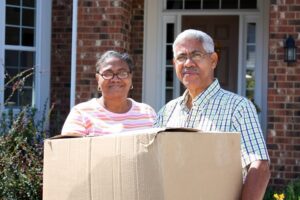 Today I'm going to share more thoughts from The Wall Street Journal Complete Retirement Guidebook.
In case you missed the first two posts in this series, check out Basics of Retirement Planning and Working or Volunteering in the New Retirement.
This post will address the book's thoughts on where to live in retirement.
I'll share their take and then add my comments.
Most Stay Put in Retirement
Let's start with this introduction from the book:
Despite the popular image of seniors flocking to Florida or Arizona, about 90 percent of those over the age of sixty traditionally have stayed put in retirement for the simple reason that we like the familiar.
We enjoy being close to family and friends; we like knowing where to get our car fixed and how to reach our doctor.
"90 percent of those over the age of sixty traditionally have stayed put in retirement." I'm not over 60 yet, so I don't qualify for this group. LOL.
I wonder if most people either 1) move before 60 and stay there or 2) move after 60 but before retirement and stay there.
For example, I'm 59, I move for a job to a place I know I want to retire, then I eventually do retire and stay put. Or I'm 59, retired, and move.
Or another example: I'm 63, still working, move, then stay put when I retire.
Or maybe I'm over-thinking it.
However it really sorts out, it's very likely that most people find a place they like, live and work there, retire, and don't move again.
This is how it has been historically — and I can see why.
I certainly like the familiar (my gym, church, local grocery store, etc.)
We also like being close to our kids. They are in Colorado Springs, so there's little reason on that front to move.
In fact, author Wes Moss says that one habit of happy retirees is living close to at least 50% of their children.
That said, it appears what's been normal might be in for an adjustment.
The book continues:
Attitudes, though, are changing. Baby boomers, in particular, say they're more inclined than their parents to pull up stakes in retirement. Some surveys estimate that as many as one-third to one-half of retired boomers could be filling our change-of-address cards. Even if those figures prove to be exaggerated, the sheer size of this generation means that millions of Americans now in their forties fifties and early sixties, will end up relocating in retirement.
An individual's ties to the workplace tell a big part of the story. Historically, if you worked for the same company in the same town for thirty years, chances were good that you wouldn't venture far in retirement. Boomers, by contrast, are more likely to have worked for several different companies in several different locations; thus, their ties to any one community may not be as strong as those of their parents.
More retirees could also end up relocating because they have to — because their nest eggs are just too small for the lengthy retirements that lie ahead. For relief, people are turning to an asset that has jumped significantly in value: home sweet home. Selling your house and buying another at a lower price will be one way to reduce the strain on your savings and free up money in retirement.
Some thoughts from me:
We have considered both Arizona and Florida either for moving or snowbirding. Arizona is certainly a lot closer to Colorado than Florida, but it has two big negatives: it's drier than Colorado (and my skin is already near its breaking point here) and there are no beaches in Arizona (and we'd at least like to be within a daytrip to a beach if possible). This is why we went to The Villages earlier this year and will be going there again at the start of next year.
We moved all over during my career — I started in Ohio, we married in Pennsylvania, then we moved to Tennessee, then Michigan, then Oklahoma, then Colorado — with several employers along the way. So we were not stuck with one employer in one place and hence we don't feel like we need to stay in any given place in retirement (or return to a place we've already been).
Selling an appreciated home and moving into a smaller one in your same city, moving to a new city with lower cost of living, or even moving overseas to dramatically reduce retirement costs are all options for those who have tight budgets in retirement. Though we may move to a lower cost of living location, that's not the reason we are considering moving (which I'll get to in a bit).
Four Issues to Consider before Moving
The book now discusses the four issues to consider before moving:
Most of us have fantasized about settling in "paradise" when we retire: the beach or hillside that we love or the vacation spot that never disappoints. But before you pull up stakes, here are four important issues to consider and how one couple handled each:
The Ties That Bind — What will you miss the most about the community you're leaving? What trade-offs – big and small – will you be making? Are you severing ties with a supportive church or other religious institution? Are you walking away from a great library? Most important, never underestimate the difficulty in leaving family and friends.
Becoming a Local — Be realistic about your chances for "fitting in" with your new surroundings, particularly if you're moving to a small town from a big city. While you certainly could become part of the inner circle, you're more likely to find yourself joining the ranks of other retirees in the area, especially those who have relocated from the same part of the country.
Character Traits — At the risk of over-generalizing, retirees who relocate tend to be more assertive, more aggressive and more likely to have been managers or decision-makers. (After all, starting a new life in a distant locale isn't for the faint-of-heart.) However, a strong personality that might have been a big help in the business world may not work as well in a rural, unhurried environment with a population that has always done things a certain way. Ask yourself if the "temperament" of a possible retirement destination is comparable to your own.
Money Matters — Finally, there's the issue of money. As part of your list of pros and cons, you will have to answer some fundamental questions: If my nest egg won't be big enough to support me down the road, will I need to tap the equity in my house to generate retirement income? If so, is a move to a new home the best way to do that? And just how radical a move would I have to make in terms of downsizing and distance from my current address to free up sufficient equity?
As we've considered a possible move from Colorado, here's how we've been thinking of these four issues:
Let's begin with a general overview. Colorado is a beautiful state — probably the most beautiful we've lived in. And there are so many plusses to living here (have you seen my Instagram account and the beautiful mountain scenery I look at every day?) Yet there is one major thing that has us considering leaving: winter (or better put: colder weather). It is cold (or can be cold) for much of the year. For example, I'm writing this post in early June. We had a pretty large snowfall at the end of May. And we had near-freezing temperatures less than a week ago — in June. We have not hit summer yet and we'd probably be really depressed about the lack of good weather if we hadn't spent 2.5 months in Florida this year.
This is what has us considering a move to The Villages, Florida (which is our leading candidate at the moment). It is far from decided and there are many moving pieces. Over the rest of this post I'll try and explain our current thinking as an example of how others might approach moving in retirement.
"The Ties That Bind." If we move to The Villages, we would have to give up a great church and gym, two things that we tried to replace this winter but haven't been able to find anything comparable down there. So those are two negatives of moving. Of course we'd gain better (or at least warmer) weather, access to beaches, and a TON of activities, all of which would be huge positives. As for family, my dad now lives down there (and it would be nice to live closer as he's over 80 now) and at least one of our kids might be willing to go with us. Time will tell how these issues sort themselves out.
"Becoming a Local." One great thing about The Villages is that so many are relocating there that it's easy to fit in — because everyone's in the same boat. It's so easy to meet new people. Even in the short time we were there, we made several good friends. I don't think we'll need to worry about becoming a local down there.
"Character Traits." Haha. This describes me to a "T": "Retirees who relocate tend to be more assertive, more aggressive and more likely to have been managers or decision-makers." And yes, I'd say The Villages has a large population of people who have been successful in their lives and are used to doing things their way. But it's not overly aggressive or antagonistic and if you can chill out a bit, there are really no issues here IMO.
"Money Matters." Not an issue for us. In fact, a house down there will cost less than our home here. And the cost of living will likely be lower. So overall it will likely be a financial gain for us.
We are still probably 2-3 years away from making a decision to move (or not) and a lot could happen between now and then.
One key will be how our time goes down there this winter. This time we'll be going as experienced snowbirds and will have a different lens to look through — including living in a different area of the community (though fairly close to where we were before). We'll see how it goes. I plan on doing monthly updates while we are down there, so stay tuned.
Deciding Where to Move
Next the book lays out some criteria to consider before moving:
All right. You think – or know – that a move is in your future. What follows are the Big Seven factors you should consider in finding a community that fits your needs.
Climate
Lifestyles and interests
Housing
Safety
Affordability
Health care
Transportation
Here's how we see these at The Villages:
Climate is a win…for the most part. We've been tracking the weather and it looks like October through May is good in Florida. June-September may be too hot, so we'll either need to gut that out or will reverse snowbird during that time and visit somewhere up north that is cooler.
Lifestyles and interests — This is why people move to The Villages: 220+ pickleball courts, 50 golf courses, 100+ recreation centers, 3,000+ clubs, daily live music on three squares, and on and on. And they are continually adding to these — by the time this post is published, these stats will have been surpassed bigtime. This is THE reason most people move to The Villages — lots of fun things to do.
Housing — They are roughly halfway done building The Villages according to the rumors, so there's lots of new housing to come, not to mention existing houses. And, as I've said, it's generally cheaper to own a house there than one in Colorado (especially since we'd probably be downsizing — no need for a 3,500 square foot house for two people and a cat.)
Safety — The Villages is consistently rated as a very safe community both nationally and within Florida.
Affordability — As I've said, that area of the country is very affordable, which is not really a concern for us anyway.
Health Care — This is one area of concern as The Villages is "ok" in health care. That said, they are getting better with more investment coming. Plus, Orlando is close by (within an hour) so if it's needed we could go there.
Transportation — No public transportation to speak of, but it's very easy to get around by car and, of course, golf car. We're also big walking fans, so if something is within a 15-minute walk, we usually take that option unless weather doesn't permit it.
After looking at that list, you can see why The Villages are rated highly for us.
Before we leave this topic, the book has these final words:
At some point – once the list of possible destinations is narrowed to two or three finalists – it's time to visit each spot.
The first trip might last a week. It will give you a chance to drive through neighborhoods, dine at local restaurants and get an initial impression.
Assuming that the first visit is promising, the second trip should last two or three weeks and take place during a different time of the year. At this point, it helps to talk with prospective neighbors and real-estate agents.
Finally, if you think you have found your retirement home, book a short-term rental and visit for two or three months. If you still like the community, put up the "For Sale" sign back home.
Hahahaha. We jumped straight to the last option — "book a short-term rental and visit for two or three months."
This was a combination of several things:
We wanted to get out of the winter weather and wanted (eventually) to do so for more than 1-2 weeks (which something like a trip to Hawaii would get us).
When we were looking at places (deciding and booking), there were still Covid restrictions in many places and even plane travel was difficult. Thus driving somewhere seemed like a safer option.
Our friends just so happened to have a place in The Villages they wanted to rent out and we were fast enough to jump on it.
The place was large enough that my dad could stay with us the entire time and our kids could come down.
The area allowed us a very central location from which we could scout out various other cities in Florida, which we did. If you want details on where we went, what we saw, and our thoughts on everything, read Thoughts on The Villages, Florida, and Snowbirding, Part 1, Thoughts on The Villages, Florida, and Snowbirding, Part 2, and Thoughts on The Villages, Florida, and Snowbirding, Part 3.
The cost of staying down at The Villages for 2.5 months was about the same as the cost for the trip we took to Hawaii in February 2020 for 10 days. Yes, 10 days versus 75 days — roughly the same cost. How much winter did we want to escape? Hahahaha.
While the drive down there was terrible, flying anywhere, especially a long and/or multiple flights, is terrible as well. Not to mention living out of a hotel (and moving hotels in some cases, plus travel among islands) versus picking one spot and staying put.
I'm making it sound more rosy than it was while we were going through it. In fact, initially we were a bit unsettled and wondered if we had made the right decision being gone from home for so long (especially with no one living in our home).
But over time the place grew on us, we started to get into the flow of things, and so on — so much so that my dad decided to buy a place down there. So we really saw the advantage of doing what the book recommends: "book a short-term rental and visit for two or three months."
When we go in 2023, we will know what to expect, know where things are, have some friends down there, etc., so it will seem more like going home than taking a vacation (we have experienced this feeling in many places we've returned to a second time (like Grand Cayman)). Plus we will have someone staying in our house here in Colorado, so that worry will be off our plate as well.
Time will tell what we do, but I'll keep you informed.
So what about you? What are your plans (or at least ideas) for where to live in retirement?
To see the last post in this series, check out Begin Your Retirement Plans at Least Five Years Out.