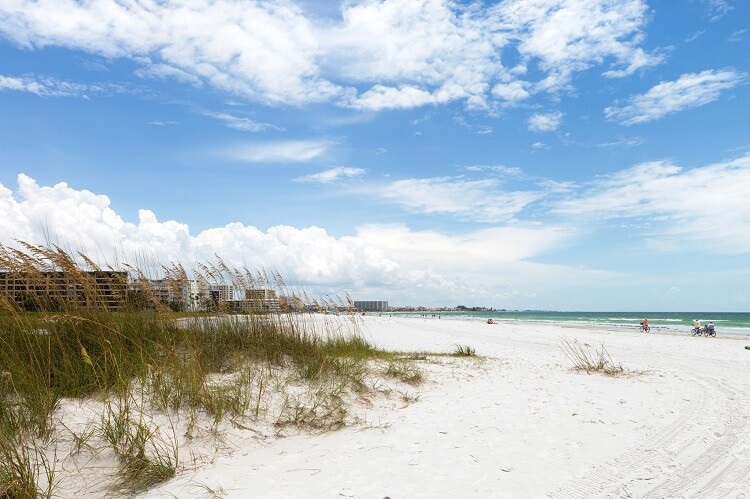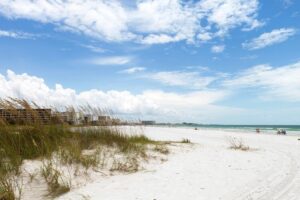 Ok, I'm going the wrong way.
I thought that I'd move from two retirement updates per year to simply one annually, but there is so much going on, I've been doing them quarterly the past three times!
If I don't, my updates would often seem way out of touch.
Besides, everyone seems to like these, so for now I'll be doing them more often.
Here's an overview of my retirement life since the last update in February…
Life
As you know, the tougher-than-usual Colorado winter has us thinking about spending the winters in a warmer climate. We'll be headed down to Florida in October to do some scouting and see what we come up with. I've also been chatting with friends who live and/or vacation in the area we're targeting (Tampa to anywhere south on the Gulf side.)
Both my wife and I had birthdays since the last update, so I'm now 55 — which rounds to 60 versus 50. Ugh.
I'm doing more volunteering at church these days — serving almost every week as an usher. I would take another volunteer position if one came available, but I'm not looking for it.
With the Rockstar Finance sale I now have a lot more free time. Ok, it's only a couple hours per day, but it feels like a ton more time. One of the ways I'm spending it is getting a few things done around the house. In the past few months we bought a new microwave and had it installed above our stove (which was a much bigger ordeal than I would have thought). In addition, we got our kitchen sink plumbing fixed (turns out when they remodeled the guys who did the counters probably "updated" the plumbing instead of actually hiring a plumber, so it was in kinda bad shape.) I've also got our grass to be the greenest on the block. Yes, I'm turning into "that guy."
I started a new policy regarding clothing: I can't buy anything new unless 1) something wears out and must be replaced (tennis shoes are the best example of this as I wear them out after 9-12 months) or 2) I get rid of an item — a 1-for-1 swap. I bought a couple new shirts recently (half price Columbia fleece — my favorite — at the outlet mall) and then did a full closet review. I ended up giving away about 20 shirts, pants, and jeans, most of which I hadn't worn since I retired, so I'm a bit ahead of my goal.
Overall, I'm feeling very relaxed these days. It's amazing what an extra two hours a day can do for you.
Family and Friends
My wife is working like crazy, way more than the 15 hours a week she was supposed to commit to the church. She loves it and they love her (she's awesome with kids) so it's been more like 20-25 hours at times. It's ok with me as I like alone time (only child, I know, it explains a lot) so it's all good.
My daughter moved out in February and into a house with two girlfriends. She didn't have much stuff and we got it all over there (about 20 minutes from our house) by filling up three of our cars. In April we made another trip to move our keyboard to her place. She's the one who's played it 90% of the time the past several years, so why not?
My wife and daughter went to San Francisco in April to see my wife's oldest brother. They had a great time. My son and I stayed home and it was "bro week" (my son's term) and there were lots of action movies and bad-for-you-but-good-tasting food consumed!
My daughter got engaged at the end of April and it looks like we're headed for a July wedding (no rush, right?) It's going to be a small gathering as the couple wants to spend most of the money we're giving them for a trip to Greece. As you can imagine, my wife and daughter are quite busy with the planning.
My daughter has created a job for herself by working for a variety of websites (including ESI Money) doing social media, editing, and a few other tasks. She likes the time and freedom of the job so I'm not sure she'll ever have a "regular" job. I introduced her to estimated quarterly tax payments which was a welcome-to-adulthood moment. 😉
My son is working for the site as well. His skills are in the video area, so be on the lookout for some cool things coming up!
He's also switched jobs to something he likes better. He'll be working at a local kids' camp this summer (40 hours a week). He also took a side job as a soccer coach for two 11-year-old club teams.
My son had what seemed to be a minor car accident (he ran into a curb) but it did $3,500 in damage to his wheel and a bunch of stuff under the car. We used insurance to cover it — he paid the $1,000 deductible out of his savings and AAA covered the rest. We'll brace ourselves for an insurance increase at the next premium time. They said it would probably go up $600 a year, which still made it worth taking.
My mom and dad are moving (still slowly) towards leaving Iowa this summer/fall to full-time RV. They are just about to put their home on the market, but they've been "just about" to do it for a year now, so we'll see. They plan to drive down to Florida and vacation with us there in October.
Health
I'm still working out (of course) and am actually upping each workout. On weight days I now add in seven sets of 30 lunges and on cardio days I add in three sets of push-ups. I also plan to add swimming now and then since I have the time and enjoy it. It might just be a summer activity as our outside lap pool opens then.
On the advice of several ESI Money readers, my wife and I have taken up pickleball. Our gym has it available inside the basketball court area every Tuesday and Thursday, but we haven't played there yet. We play on the outdoor courts at the park a few blocks from our house. I joined the Pikes Peak Pickleball Association and hope to get in many games this summer. We're just having fun for now but if it's anything like my past experiences, I'll probably go fully crazy with gear, etc. sometime soon. Haha!
We have also looked into buying electric bikes to make biking up the Colorado hills much more bearable. We found a bike shop close to our theater that lets you take free test rides, and we're planning on doing so soon.
I had a follow up doctor appointment in March and went on cholesterol-lowering medication. I've been fighting a 20+ year battle with borderline cholesterol. It appears I have some forming in my arteries that my doctor wants to clean out. I did lose 10 pounds like he requested and after six weeks on the medication my cholesterol is at a record-low of 145. I'll stay on the meds for a year and have a re-scan of my neck (how they tell if arteries are clogging) in a year.
Two days after the doctor appointment I saw my dermatologist for my six-month checkup. All was well on that front.
Through the first four months of the year I am averaging just over 18,000 steps per day. This has been rough given our winter weather and I had several days where I made laps around the house to keep the numbers up. It should be smoother sailing from now on.
I've been working a lot on ESI Money (see below) and it's been challenging my mind (a good thing). I also do three chess puzzles a day plus a "hard" Sudoku a few times a week. Gotta keep the mind working as much as the body!
Entertainment
Movie day on Tuesdays (discount day) is still going strong. Since my last update we've seen Us, Shazam, Captain Marvel, Pet Sematary, The Lego Movie 2, The Avengers, and Alita at the theater. Our theater now serves Starbucks coffee, so that's a bonus for me. We also saw Green Book and A Star is Born at home on Red Box and Spider-Man: Into the Spider-Verse from the library. I liked Green Book but was disappointed in A Star is Born (though I liked much of the music and the acting — didn't care for the story.) Spider-Man was great! I need to replay that video game!
Now that I have extra time in my day I'm also reading much more. In the past few months I've read How to Fail at Almost Everything and Still Win Big (review coming), Get What's Yours: The Secrets to Maxing Out Your Social Security (excerpt coming, hopefully), Pickleball Fundamentals, and Your Complete Guide to a Successful & Secure Retirement (excerpt coming). I've also canceled my Audible subscription and am now listening via Libby to several books on tape. Libby is "ok" as my library doesn't have everything I want and what I do is often on hold by someone else, but I'm getting used to it.
I've also started listening to podcasts again. Still having trouble finding a lot of money podcasts that tell me something I don't know, but I enjoy Freakonomics, Laptop Empires, Planet Money, Money and Media (FinCon podcast), and ChooseFI.
One new, interesting book I found is The Infographic Guide to Personal Finance: A Visual Reference for Everything You Need to Know. I reached out to the publisher and they allowed me to share these: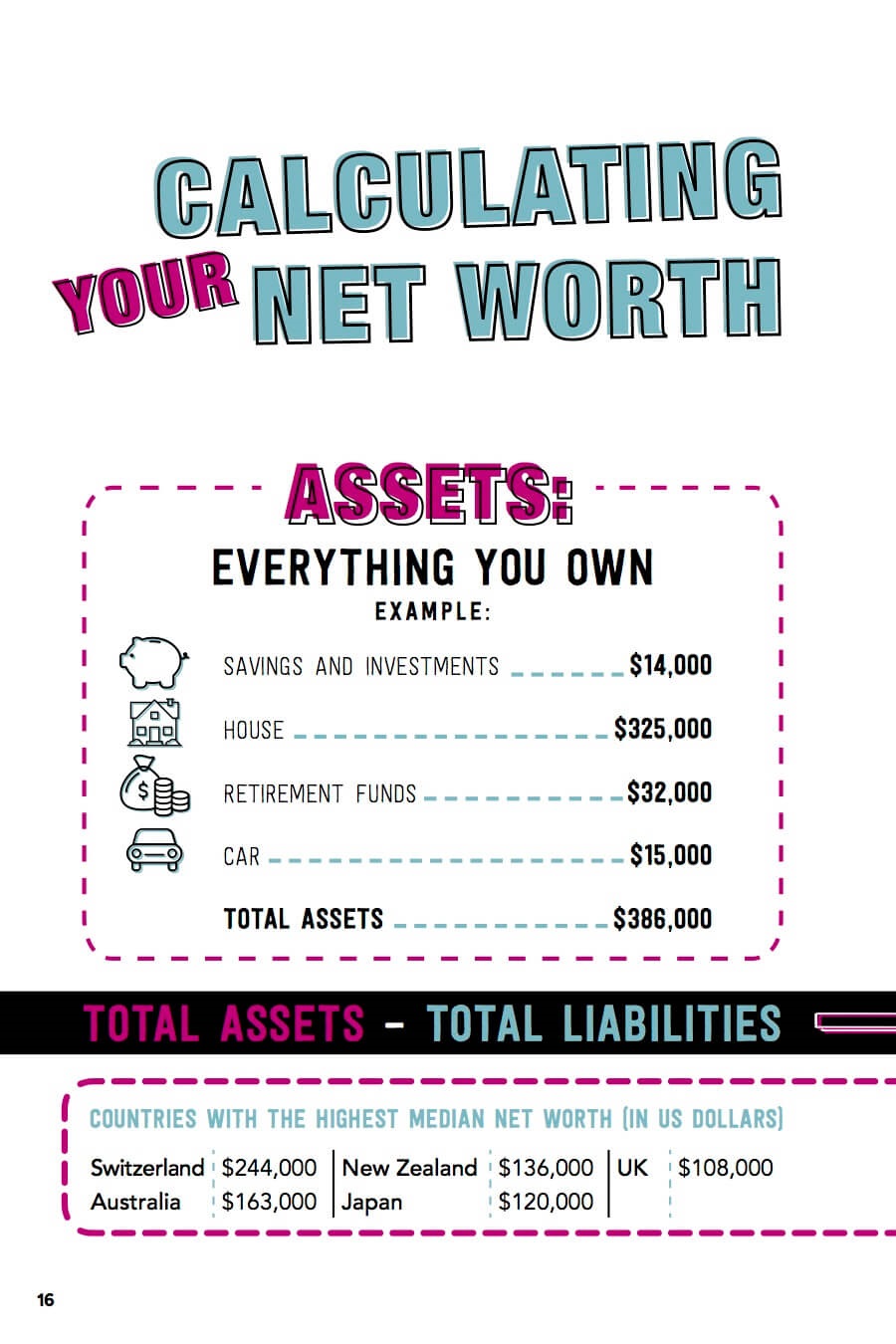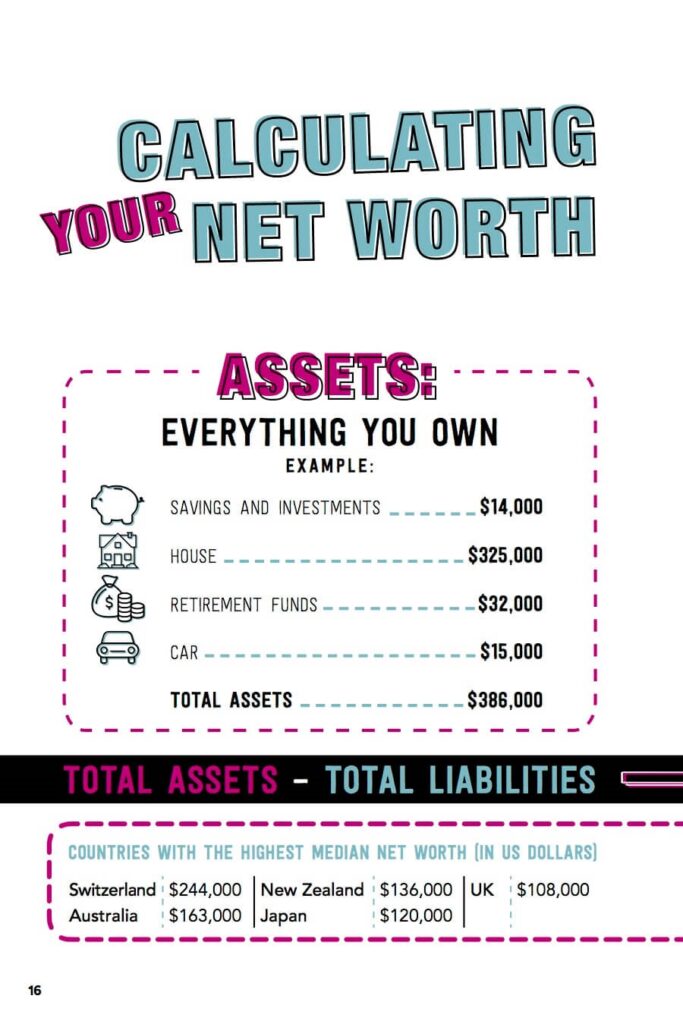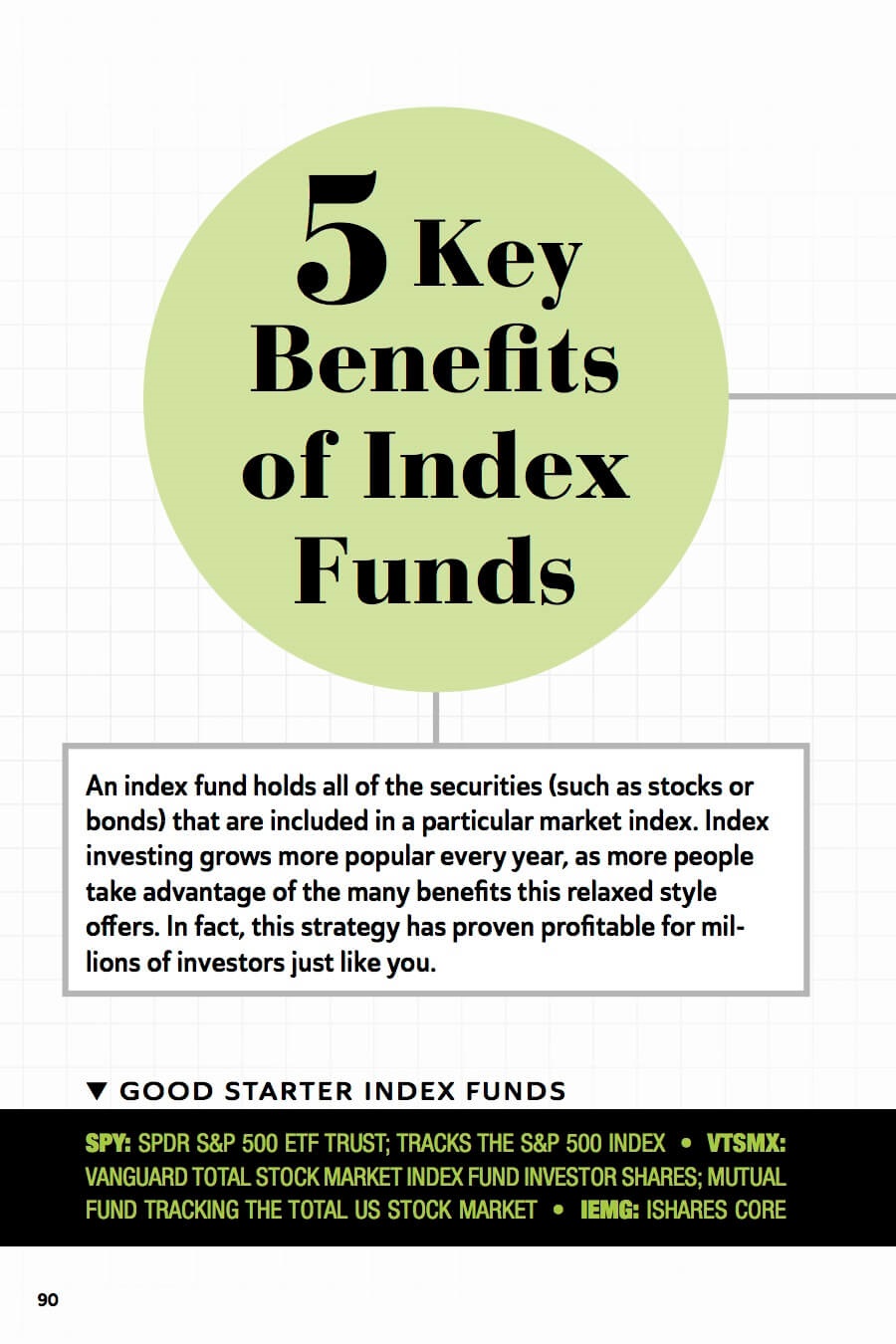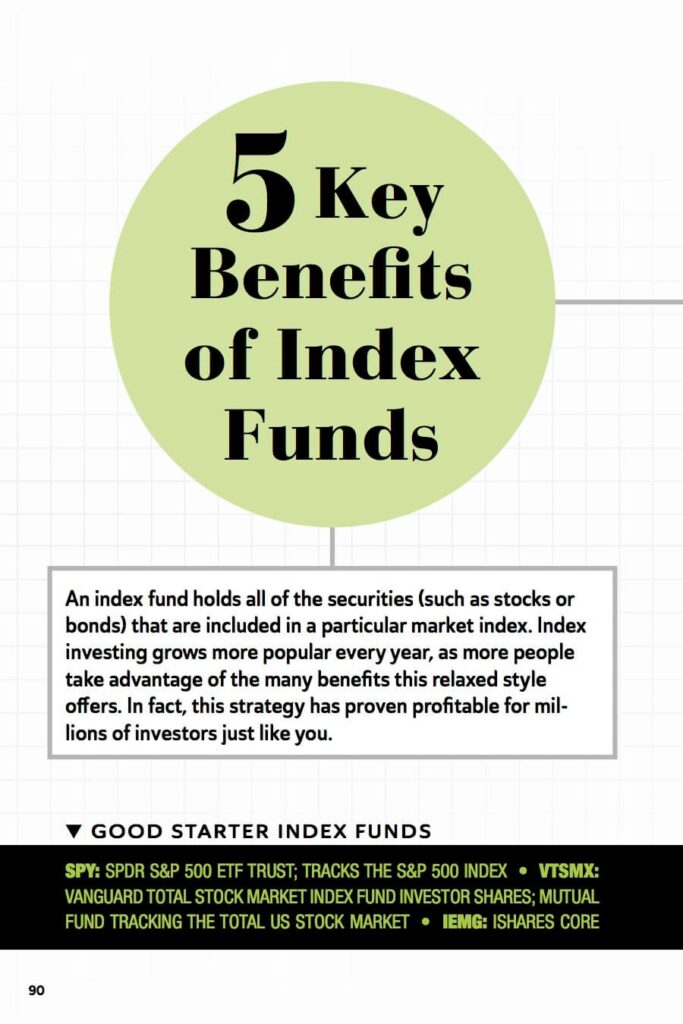 How cool are these? Especially for teaching kids and young adults about basic money principles! I really like any book that makes understanding money simpler and this book certainly fits into that category.
Our TV viewing plans took a big hit! The college scandal sucked in Lori Loughlin which took When Calls the Heart off the air. Thankfully it's back now! Plus we're still feasting on Shark Tank, the beach-related house hunting shows, Gotham, and This Old House. And Hallmark movies, of course.
The video games have been sparse lately — at least the ones I like best. I did snag FIFA 19 for $20 in a sale and I've been considering getting Red Dead Redemption 2. I've heard such great things about it. Not sure if they let you push a button and say, "I'm Your Huckleberry", but if they do, that would be awesome.
Totally a side note, but I have watched this video featuring the best scenes from Tombstone about 20 times in the past couple of years. It's just so awesome!
Finances
Things are rocking on the net worth front! The combination of the Rockstar Finance sale and a hot stock market have our net worth well over $4 million. It's still hard to believe we're up $800k since I retired.
I mentioned on an earlier post that I'm investing with a friend who is buying rental places. He pays 10% and so far I have $60k there spread over three different properties. I have at least $90k more ready to allocate if he buys additional places.
The sale of Rockstar Finance has also left me time to focus more on ESI Money. As a result, traffic has been up and so has revenue! I'm also working on a few things behind the scenes that will help with both.
In particular, people are loving my millionaire and retirement interviews — not so much the ESI Scale Interviews, which I'll still do but only now and then. I also have another one that will debut in a few weeks. If you want to be interviewed for any of my interviews, drop me an email and I'll give you details.
I'm also working on a post with a working title of "Cool Things People Do in Retirement" and I'd LOVE to include your story. If you have something interesting, fun, unique,etc. that you do in retirement, please send it to me! It could be travel, a hobby, a side business — anything!
I moved the "30 Days to Great Finances" email series to ESI Money (from Rockstar Finance). I also added a new series, "The 52 Best Ways to Save Money." If you want to subscribe to either or both of them (it's free) you can do so here. I have plans to add new series every couple of months or so, so stay tuned.
We completed our taxes in March and owed $5k to the U.S. government. We're still paying estimated taxes quarterly, of course.
We moved almost $80k into our donor advised fund and it's our intention to distribute up to $100k this year. I've already sent out $35k and am working on a much bigger project for the fall that will involve ESI Money readers. For long-time readers you might remember I used to do a giving effort every November and December. I'm thinking of doing something similar this year. So keep some of your charitable giving handy for then if you want to challenge me in giving away a bigger sum.
We are oh-so-close to completing the update of our wills. I'll be writing about it sometime but the hardest parts have been: 1) deciding how to distribute everything and 2) finding a trustee to watch/mange the money as it gets distributed to our kids.
I'm down to $11k at Lending Club and $7k at Prosper. It's taking me forever to get rid of everything I bought.
It's possible that I'll be hosting a meet-up in Washington, DC for the evening of September 3. If I do, I'll announce details in my next retirement update which will post in early August.
So, that's my retirement life lately.
Any thoughts or questions?