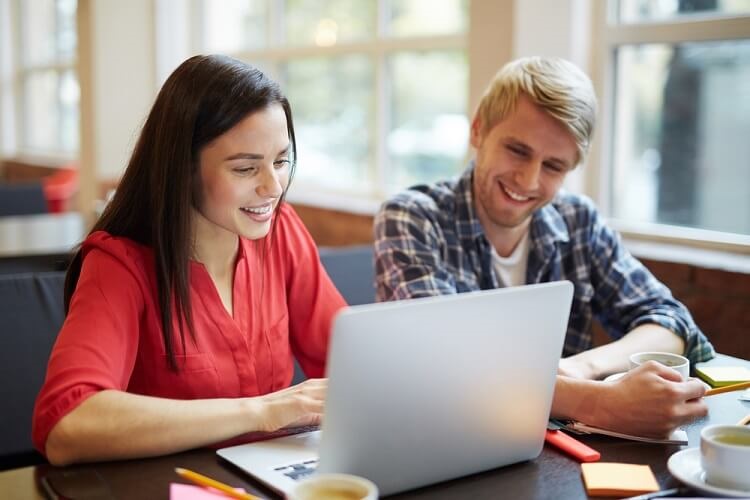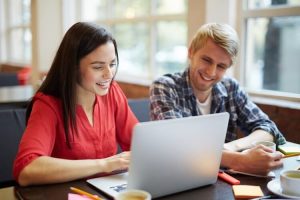 I love ideas for making extra money.
I also love hobbies (who doesn't!?) for the enjoyment they provide.
So when you combine the two, what's not to love?
Over the years I've had many hobbies — cycling, swimming, growing roses, playing chess, etc. One of them (writing!) actually became a pretty lucrative side hustle for me.
It was May 2005 when I first wrote about turning your hobby into an income. I covered it several times on my first site.
But I wanted something for ESI Money, so I asked Marc from Vital Dollar to write a guest post for us. He covers saving and making money and has been a full-time blogger working from home since 2008, so he seemed like the perfect candidate for this topic.
Take it away, Marc…
——————————————————
We all have things we enjoy doing with our time when we're not working. But have you ever considered turning one of your hobbies into a money maker?
If you're looking to increase your income you'll have a few different options. You could look to make more money from your job (raise, promotion, overtime, or a higher-paying job). You could also look to start a side hustle that brings in some money outside of your job.
One of the most convincing reasons to consider a side hustle is the possibility of incorporating your hobby with the side hustle and making money from something that you enjoy doing.
Getting money from a hobby may seem like an unrealistic dream, but a lot of people are making it happen.
About 6 years ago I started a photography blog with no real experience or training in photography, and limited skills. I'm still not a professional photographer, but I turned my photography hobby into more than $1 million during those six years (and I loved the work while I did it).
Why Hobbies Make Great Side Hustles
If you spend any amount of time reading personal finance blogs, you've probably seen many different articles and lots of ideas for interesting and unique ways to make money.
When it comes time to pick a money-making opportunity to pursue, there are several reasons why you may want to consider involving one of your hobbies.
Related: How a Side Hustle Business Can Get You to Financial Independence in 10 Years
1. Your Work Will Be More Enjoyable
Work is always easier and more pleasant if it involves something that you like to do. The less it feels like work, the better your life can be.
This is especially important if you already have a full-time job and you're looking for a way to make money on the side.
The last thing you'll want to do after a long day at work or on the weekend is spend more time working on something that is no fun.
If you're able to make money with a hobby, you'll look forward to it, rather than dreading more work on top of your job.
2. You'll Be More Likely to Stick With It
The more you enjoy your side hustle, the more likely you are to stick with it until you have success.
If you choose a side hustle that offers decent income potential but doesn't really interest you personally, you'll be more likely to give up or quit if it gets off to a slow start.
[Editor's note: The #1 reason people fail at blogging is they simply give up too early. If they would stick with it, more of them would see success.]
3. You Already Have Some Knowledge
Already having some knowledge and experience with your hobby can make your work easier.
You won't have to spend as much time learning as you would if it were completely new to you.
You can use whatever knowledge or experience you have to help speed up the process.
4. It Could Turn Into a Full-Time Job or Career
It may or may not be something you're even interested in, but it's possible that your hobby side hustle could turn into a full-time income.
I made a full-time income from my photography blogs for a couple of years (I've sold them now).
I loved being able to work in the photography industry, improve my own skills, and travel to some beautiful places.
Your side hustle could also give you some valuable experience and skills that allow you to land a full-time job in a field that you enjoy.
5. You Can Deduct Your Business Expenses
If you turn your hobby into a legitimate business you'll, of course, have some expenses for running the business. It's possible that you could get tax benefits that relate to your hobby.
For example, if you make money as a part-time photographer you could potentially deduct the expense of a new camera or lens that you need to do your work (be sure to check with an accountant about your specific situation).
Ways to Make Money from a Hobby
You probably don't need to be convinced that it would be fun to make money from a hobby, but you may be wondering how it's even possible.
Let's take a look at the general ways you can go about monetizing a hobby.
1. Offer a Service
Offering a service is one of the best ways to make money from a hobby because there are a lot of different possibilities, and because you can start making money right away.
There are all kinds of hobbies that can be monetized with a service. Just a few examples include:
Photography
Graphic design
Pet sitting or dog walking
Refereeing sporting events
Painting
Cooking/catering
2. Create and Sell a Product
You could sell physical products or digital products. Physical products could be sold on your own website, on Amazon or Etsy, or locally and in-person. Digital products are great for promoting with a blog or website.
Obviously, there are unlimited possibilities when it comes to creating products, but here are a few examples that would relate to different hobbies:
A recipe book or ebook
Baked goods
Handmade crafts sold on Etsy
A calendar featuring your photos or artwork
Fitness videos
T-shirts with your own designs
Woodworking guides
Info products like ebooks and video courses are extremely popular online, and just about every hobby would present some possibilities for info products that you could create.
3. Teach
Teaching could be seen as a type of service, but I wanted to break it out into a separate point because it's different than a lot of the other services that can be offered.
There are many ways to make money by teaching. You could teach online courses, work as a tutor, become a yoga or fitness instructor, offer music lessons, coach a sport, and those are just a few of the possibilities.
4. Produce Content
It's possible to make money without offering a service and without having a product of your own. Online content opens up another world of possibilities.
Your content could be in the format of a blog, YouTube channel, podcast, or some combination of these. Chances are, others share your interest in the hobby and they're looking for content online.
Content creators can make money through advertising, sponsored content, and affiliate marketing (promoting someone else's product in exchange for a commission).
Of course, you can also use content to promote your own products and services, if you choose.
Related: Five Steps to Creating a Winning $25k Blog 
7 Steps for Making Money from Your Hobby
Once you're convinced that monetizing a hobby may be a good fit for you, here are the steps you should take to make it happen.
Step 1: Identify Your Money-Making Hobby
While making money from a hobby is definitely possible, not every hobby presents the same opportunities or money-making potential.
The first step is to think about your hobbies (you probably have more than one) and the type of potential that they might offer.
If you want some ideas, see this list of hobbies that make money.
Ideally, you'll have a hobby with widespread appeal.
In order to make money from it, other people need to care about it too. Hobbies like photography, woodworking, cooking, fitness, hiking, and crafts are examples of possibilities with widespread appeal.
It's also ideal if people in this audience are willing to spend money. For example, fishing is a hobby that a lot of people spend money on (gear, clothes, boats, etc.).
Consider your existing knowledge and experience. What do you know really well, and what do you like to do with your free time? You don't need to be an expert at the beginning, but any knowledge or expertise you have can certainly help.
Think about your own skills and your strengths. Have you ever been told that you should do something for a living because you're good at it?
Put all of these things together, and you will identify your money-making hobby.
Step 2: Treat it Like a Business
Even though we're looking at hobbies, this isn't all about fun and entertainment. If you're setting out to make money you will need to treat it like a business.
This means you'll need to make time for it in your schedule. Plan the hours you will work, don't just work on it whenever you feel like it.
You'll also need to focus on the money-making aspect, even though it's a hobby. If you want to turn it into a business, making money needs to be more important than simply having fun with your hobby.
Once you start to make some money, you'll also want to re-invest in order to grow the business. How you use that money will depend on the hobby and how you're monetizing it, but it's important that you plan to re-invest.
Step 3: Consider the Possibilities
Earlier in this article, we looked at four different ways that you can make money with a hobby (offer a service, create a product, teach, and produce content). Now it's time to consider these possibilities and how they fit with your own hobby.
Decide which possibilities could be something that you would enjoy, would give you the potential to make money, and could fit with your schedule.
For example, if you love hiking, camping, and being outdoors, you should think about how you could monetize that specific hobby.
In terms of services, you could offer guided tours if you live near a national park or area of interest.
There are a lot of products that you could create and sell. You could create a private label brand and sell camping and hiking gear on Amazon. You could write and sell ebooks that are guides to certain trails or parks that are popular.
If you wanted to make money by producing content, you could start a blog or YouTube channel (or both) with camping tips and tutorials. You could even start a website or YouTube channel to review different products related to camping and hiking.
Hopefully, this step gives you a few ideas of ways that you might be able to make money from your hobby.
Step 4: Think About Scaling and Growth Towards a Full-Time Income
It's possible that your goal is simply to make some extra money while working on something you enjoy. If that's the case, you're probably not worried about scaling or growing the business.
But if you're interested in working on your hobby full-time at some point in the future, it's a good idea to think about how you might be able to get to that level.
The internet provides incredible opportunities for scaling. Your website or online content can reach people 24 hours a day, 7 days a week. It is essentially like an employee that works for your business around the clock.
With a website, blog, podcast, or YouTube channel you can leverage your efforts to promote your services or products, and it's possible to grow your hobby into a full-time income.
Offering a service is a great way to monetize a hobby because you can start making money right away. You can also re-invest the money that you make to help build your online presence that will allow you to grow in the future.
As a service provider, you're trading your time for money. And when you're not providing services, you're not making money. In order to get to a full-time income, you'll need to be able to charge enough to make it worth your time.
Selling products online, regardless of whether they are digital or physical products, provides a better way to scale and grow. Your website can sell your products around the clock even if you're not working that many hours.
The same concept applies to online content that is monetized with ads or affiliate links. Your YouTube videos can get ad clicks around the clock, and from visitors around the world. Your blog content can make money around the clock by promoting other people's products as an affiliate.
With that in mind, if you hope to reach the level of making a full-time income with your hobby, I recommend not relying exclusively on services that require your own time.
Think about the types of products that you could sell or the types of content that you could publish related to your hobby. This isn't something you need to implement right away, but it's good to have a plan for how you want to grow the business in the future.
Step 5: Identify Your Unique Angle
If you want to have success, regardless of whether you plan to offer a service, sell a product, or produce content, you'll need to stand out from the crowd in some way.
I mentioned in step #1 that it's best if your hobby has widespread appeal in order for it to offer enough potential to make money. While a large potential audience is great, it also means that you're likely to face more competition. The more competition that you face, the more important it is for you to stand out in some way.
Your unique angle or unique selling proposition (USP) should be clearly communicated on your website and marketing material so people know what you have to offer.
It may seem difficult to stand out if you're only a hobbyist and not a professional, but there are plenty of ways to do it effectively. Instead of trying to stand out based on expertise or experience, try to stand out by being someone that your audience can relate to.
For example, there are thousands of personal finance blogs out there, and many of the most successful ones were not started by finance pros. Several top finance bloggers have stories that their readers can relate to, like a debt payoff story.
If you don't have your own debt payoff story, you can use your blog to journal your progress as you work to pay off debt or save money. Readers who are in the same position will be able to relate.
If your hobby is fitness, you could use a weight loss story (example, losing 50 pounds in 6 months) as your unique angle. If you don't have your own success story you could start your own journey to lose weight or improve strength, and use a blog or YouTube channel to track your progress.
If you happen to have expertise in your hobby that will give you a unique angle, by all means use it. But if you don't, simply find a way to make yourself relatable, interesting, or unique to your readers and you'll stand out.
Step 6: Identify a Source of Leads or Traffic
If you're monetizing your hobby through a service, you'll need a way for potential clients to find you. This could be from Craigslist posts, ads in your local area, your own website or online content, or online ads.
You may be able to take advantage of existing websites or online communities that are popular with your target audience. For example, if you love animals and you want to be a dog walker or pet sitter, you could create a profile at Rover to make it easy for potential clients to find you.
You can also benefit from local communities and businesses. If your hobby is playing the guitar and you want to offer lessons, you can post flyers on bulletin boards around your town. You may even be able to partner with a local music store.
Regardless of the approach you take, it's important to think about how you will get leads for your services.
If you're selling a product online or simply producing content, you'll need traffic to your website or blog in order to have success.
Social media sites like Facebook and Pinterest can be a good source of traffic for many bloggers and website owners. Pay attention to the social networks that your target audience already uses and work to build up a presence on those networks.
You can also use industry blogs, forums, and Facebook groups to get exposure for your website or blog.
Step 7: Schedule Time for It, and Stick with It
If you hope to make money with your hobby, you'll need to dedicate enough time to it. The amount of time that you'll need will depend on what you're doing and what your goals are, but you should plan to spend time on the hobby every week.
If you already have a full-time job, schedule some blocks of time that you can work on your hobby around your job. It's best if you can establish a regular schedule that you stick to, otherwise you're more likely to get busy with other things and not find any time to work on your hobby business.
It's also important that you have some patience and don't give up too quickly. Making money from a hobby isn't always easy, and things may take some time to get going. If you have a plan and you stick with it, you'll be able to have some success.
Start Implementing
Now that we've looked at the steps to monetizing a hobby, start putting them into practice.
Go back to step #1 and think about the hobbies that you could use to make money and ways that you would enjoy.
———————————————–
Ok, it's your turn now. What do you think of turning a hobby into an income? Has anyone done it?