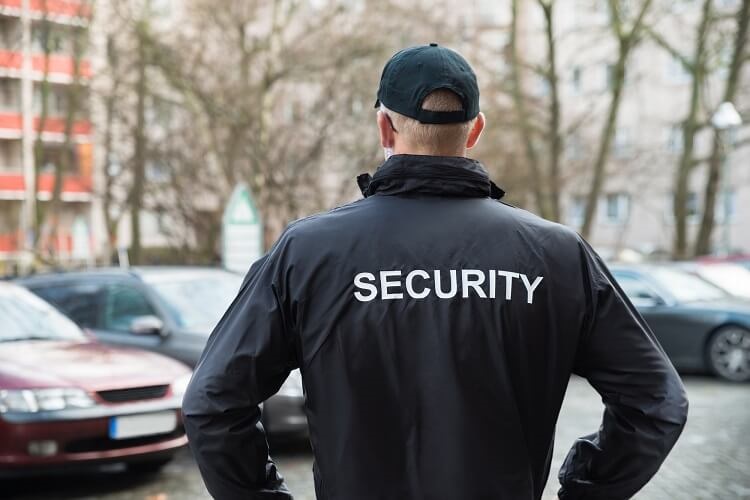 Here's our latest interview with a side hustler!
As you know, I love creating a side hustle as part of a fast-track path to financial independence because it can make a huge difference (see this financial calculator), enough to actually get you to FI in 10 years.
If you have a side hustle and would like to be interviewed, shoot me an email and we can talk over specifics.
Today we are talking with Ryan from Arrest Your Debt.
As usual, my questions are in bold italics and his responses follow in black.
Here we go…
GENERAL OVERVIEW
How old are you (and spouse if applicable, plus how long you've been married)?
My wife and I are both 35 years old and we have been married for 11 years.
Do you have kids/family (if so, how old are they)?
We have 3 children: a 9-year-old girl, an 8-year-old boy and a 6-year-old boy.
What area of the country do you live in (and urban or rural)?
We live in an urban area just outside of Phoenix, Arizona.
What is your side hustle?
My full-time job is in law enforcement. My current career has taught me many different skill sets that I use for several related side hustles. I use the skills I acquired in my career to make extra money on the side.
For one, I am an adjunct professor at a local community college. I teach classes related to law enforcement and terrorism to undergraduate students who are interested in law enforcement. Since I spend most of my time in my full-time career, I teach online classes that I can manage and instruct during my time off. This gives me the flexibility I need to teach yet hold a career at the same time.
In addition, I also provide security services for private companies. I am a contract employee so I get a 1099 for my other jobs which is not the best for tax purposes, but it provided additional income. My main security job is at a local mall. The mall contracts local police officers to work there seven days a week. The mall pays me an hourly rate to coordinate the scheduling and recruiting of police officers to work security at the mall for the hours they request. In addition, I also am paid an hourly rate to work any hours I am available for.
Finally, I started another side hustle by blogging. The blog did not start out as a side hustle but rather as a passion to help others. I saw there was a significant need to provide personal finance and debt management help to police officers. Police officers spend the majority of their time controlling situations, yet many of them fail to properly control their own finances. This led me to the creation of my blog which is starting to turn into a side income as well.
Is there anything else we should know about you?
I am a very determined individual and I'm not afraid of failure. Due to this, I have experienced my fair share of failure.
However, with each failure I have grown and achieved more in my life than many people my age. Failure has definitely been the biggest driving force to my success in life.
CREATION STAGE
Is this your first side hustle? If not, could you give us a bit of background on past efforts — both successes and failures?
I have worked many different side hustles over the years in my career and even before my career. I have found that the harder I work, the more opportunities come my way.
Before I was in law enforcement, I worked in a restaurant. I was a busser at the age of 15 and I quickly learned that not everyone shared the same work ethic that I did. As a busser, we would receive a certain percentage of the tips because we helped clean tables and prepare the tables for the servers.
I worked very hard and found that some of the waiters and waitresses were not very good at their job. If I paid extra attention to their tables and refilled their drinks and took care of them, often the people would tip me directly rather than the server. This taught me early on that hard work can pay of monetarily.
As far as my current side hustles, I have been working different security jobs for the past 14 years. These jobs come and go but again I have found that the more attentive and harder I work, the more valuable I am to the employer.
My teaching career has been much more difficult. I got into teaching by obtaining my Master's Degree and I started applying online for adjunct professor jobs. I quickly learned that blindly applying is difficult to get a job. You pretty much need to know someone to get into the field.
I have applied for 5+ colleges and only a few replied back and later turned me down. I was able to get my current adjunct job because a retired commander I worked for in the past new me and hired me. This again proves that working hard has benefits because I didn't know I would someday be hired by a supervisor I previously worked for.
How did the idea of starting a side hustle begin?
I fell into the side hustle jobs of security early on by accident. People would ask me if I wanted a job when I was a young officer because they knew I was reliable. I rarely say "no" to opportunities so when I was young and single, I worked as much as I could.
By working hard early on, it has set me up for success 15 years later as I now have several streams of income and not enough time to take all the jobs I am offered.
I didn't need the money but I learned that having a side hustle was a great way to buy things I wanted with cash rather than a credit card.
How did you come up with the idea?
The security jobs initially found me. Other officers wanted me to work for them so they contacted me.
The online teaching was my idea because I knew it could be an easy way to make income when I retired. I still have another five years before I am eligible for retirement even though I probably will work another 10+.
I am working on creating a teaching resume in the event I want to transition into it later on in life. If I choose not to pursue teaching further, it is not a big deal because it provided extra income while I was doing it.
Finally, blogging was not an intentional side hustle. I originally started writing a book titled, "Arrest Your Debt – Building Wealth On A Law Enforcement Salary." After writing about half the book, I started surveying the younger officers in my precinct.
After obtaining their feedback, I found most of the younger generation does not read books. They watch videos or read short articles in blogs. This caused me to abandon my book and take many of the teachings and ideas I had already created, and curate them into a blog format.
Blogging has only recently started to create an income and I am excited to see where it goes from here.
What made you think this particular idea could be profitable?
I knew that contract security work would be profitable because I was told early on how much I would be paid an hour and it didn't require any investment on my end.
Similar to security, online teaching also did not require any upfront money and I was paid a certain amount for each class I taught.
Blogging is a side hustle that does cost me money. I spend about $80 a month on different services to include my host, social media curation and management, and email hosting. I was not making any money on my blog for the first six months and was spending $80 a month to keep it up.
Blogging was more of a passion of mine that has started to turn a profit. I don't know what type of income it will eventually turn into but it keeps my mind active and is an investment in myself more than anything at this point.
What were the early days like — getting your side hustle off the ground, making your first dollar, etc.?
Security was easy – I signed up, showed up, and was paid. The online teaching took about three months to get signed up and I didn't get my first class until 6 months later. In the past year I have only been given two classes to teach. I am working on increasing my work load by keeping in constant communication with my employer and making myself valuable.
The blogging side hustle is still slow. I have been doing it for about nine months now and make just a little more than my fees. I have worked incredibly hard on my blog and have put much more time and effort into it than my other jobs.
My blog has created less income than my other jobs and also requires more work. However, as stated previously it is a labor of love and something that is also a benefit to me personally.
BUILDING STAGE
What did you do to grow your side hustle? Were there any specific actions that resulted in major breakthroughs?
I have not had many breakthroughs in my jobs because it seems I am rewarded for my hard work slowly over time. The income has steadily increased over time and I didn't have any get rich quick moments. It seems that as more time passes, the more my income steadily increases.
What sort of time commitment did your side hustle require while becoming established?
Security and online teaching did not require much preparation to become established but blogging is a whole other story. I have spent approximately 10-20 hours a week on my blog for the past 9 months with very little to show for it monetarily. However, my writing has greatly improved as has my personal finance knowledge which is extremely beneficial.
While blogging has not created significant monetary income, it has provided education and additional skillsets that I feel are of great benefit to me and will pay off in the long run.
Where did you find the time to work on it?
Time is the biggest issue I have when it comes to side hustles. With a regular 40-50 hour full time career and three kids, it can be difficult to find the time to invest in my side hustles. It is a constant work and life balance that I personally struggle with.
If you couldn't tell, I take great pride in my work and tend to work more than I should. Family time is also important – more so than work, so I struggle with this balance often.
I am on my phone constantly to manage my social media and reply to comments and emails I receive. I rarely have free time where I sit back and relax.
As I type this, I am on vacation in Hawaii watching my kids swim in the resort pool. I find it more relaxing to work than to sit back and do nothing. I feel like I am wasting valuable time if I am not working which can lead to burnout.
Were you the only one involved or did others help out?
For my security and online job, I was the primary driving force to become successful. My employer for my online teaching job was instrumental in getting me the job because I was not able to obtain other online teaching jobs I applied for.
The blogging side hustle is heavily dependent on others. My readers are my most valuable resource as are fellow bloggers. I have learned so much from the personal finance blogging community as well as my readers.
Each day I receive questions from readers about personal finance topics that I do not know much about. Due to this, I research the answers for them and provide the best advice I can in regards to their personal finance situation.
RESULTS
Can you give us specifics on what you earn with your side hustle?
My security jobs are the most profitable. Because I work as a private contractor I make anywhere from $40 an hour to $60 during special events. I trade my time for this hourly rate that I need to manage to avoid working more than I should.
Last year I made about $11,000 from my security jobs that I ended up paying about $3,000 in taxes for due to the 1099 forms.
As far as online teaching, I make about $1,000 – $2,000 a class depending on the amount of students in the class.
Finally, blogging has just started to be minimally profitable. I make about $150 a month from advertisements on my site.
What impact has this extra income had on your finances?
I don't rely on my side income for any of my bills. The money I make from blogging goes directly back into blogging. I invest it in other resources and things to help me promote my blog.
The teaching income is very infrequent so when I get it, it goes towards my mortgage. Paying off my mortgage is my current financial goal.
My security income is my most lucrative and I have a specific structure for it. I know how much I am going to make each month – around $900 so I plan it out. My security money is split between these four categories:
Vacation Fund
Vehicle Fund
"Fun Money" Fund
Extra Mortgage Payment
By using my side hustle income strictly for extra expenses, I can pay for things in cash without having to borrow money. Like the Hawaiian vacation I currently am on!
What went well in this process?
By far the amount of money I make from security is the most profitable and has turned into steady income. I know how many hours a week I am going to work and how much I am going to make from it.
My online teaching and blogging are still up in the air and I am confident that with enough consistent hard work, they will pay off in the end.
What could have gone better?
I really don't wish much would have gone better because I learn more by doing things over time.
If everything worked quickly, I feel I would take things for granted. I enjoy the pursuit of accomplishments more than the accomplishments themselves.
Has it been worth it? Why or why not?
These side hustles have been incredibly valuable for me personally. Each one has taught me the value of hard work, discipline, and determination.
Also, each side hustle has given me additional life skills I would not have learned without them.
The security job has taught me how to manage other officers and balance an employer, employee relationship with those I hire for the jobs.
Online teaching has taught me how to best bring content to adult learners that I use in my blogging.
Finally, blogging has taught me so much about writing and personal finance knowledge that I also use in my personal life.
What advice do you have for ESI Money readers who may be thinking about creating their own side hustle?
The absolute best advice I can give you is to make sure you are working hard and providing value in your current job – you never know when someone you are interacting with may lead to a great side hustle.
Hard work and refusing to quit has never hurt me in the long run. Each experience I pursue provides me valuable life and career experience. Put your head down and don't be afraid of failure. You are capable of much more than you realize!