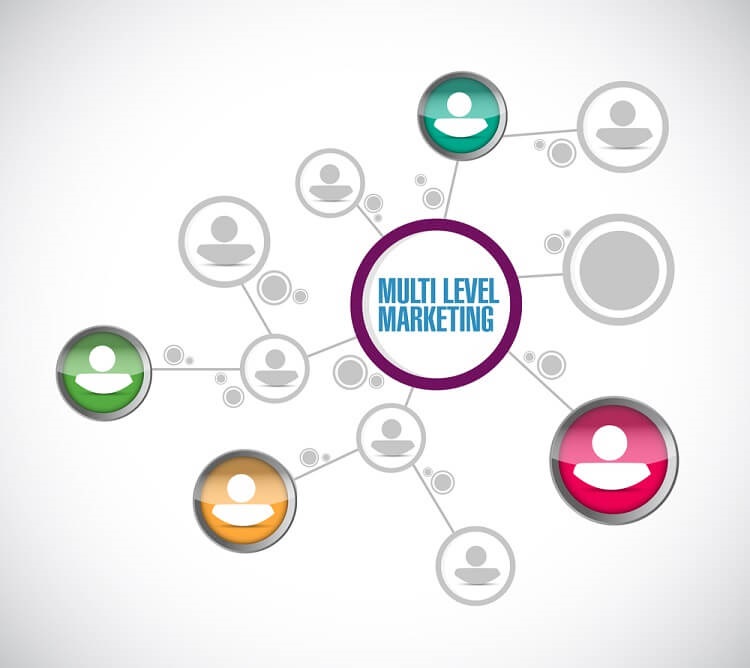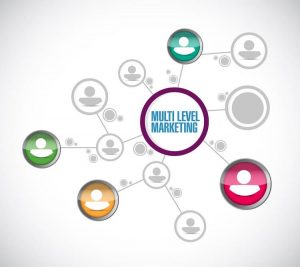 When we lived in Grand Rapids, Michigan I was used to getting a multi-level marketing (MLM) pitch on a regular basis.
After all, we were in the home of Amway, the mother of all multi-level marketing companies.
It took me a while to catch on to their system.
After all, they were a finely trained army of network marketers and I was an innocent lad just trying to help whoever I could. Ha!
Anyway, their approach always went something like this:
I would be contacted (phone or email usually) by a friend of a friend, a member from some group I belonged to (like church), etc. Not someone I knew well but had some sort of connection to.
They would ask if I wanted to get together for lunch.
I would say "sure" and ask if there was something specific they wanted to meet about.
They would then get very vague and say something like, "Not anything really, I just want to connect."
Then when I'd get to the lunch they would launch into a very obscure description of a "business" they were in, how they were killing it, how amazing it was for this reason and that reason, and so on.
Eventually they would invite me somewhere (usually some sort of meeting with a "top notch" speaker) and I would get a clue. I would ask if it was Amway and they would do all they could not to admit it (kind of like you're supposed to do when a potential employer asks your current salary and you don't want to give it.)
But I don't take no for an answer easily. I would eventually get it out of them that it was Amway. I would say I was not interested, they would plead some more, I would get more firm, and we'd break off lunch. I would never hear from them again.
After this happened three times over the course of a few years, I stopped taking lunches like this altogether. When someone I didn't know well would request a meeting they would have to give me a clear idea of what they wanted up front. If they didn't it was a no-go.
My Experience with Multi-Level Marketing
Unfortunately by the time these meetings occurred I had already had my experience with an MLM company and it was not good.
Soon after we got married, my wife and I got involved in a network marketing/multi-level marketing/direct sales "business" selling primarily household cleaners. We worked at it for several months, attending meetings, spending on company radio advertising programs, and talking to everyone we knew about it.
A year later we ended up being down a couple thousand dollars and having enough household cleaners to last us three years (we needed to buy these to keep our downline "in bonus" — our major source of income). We eventually cut our losses and that was that.
Fortunately it wasn't a huge loser for us and we could afford it.
Our experience was pretty common. The fact is most people do not make money in MLM organizations.
Here's what the FTC says about this issue:
Of the 350 MLMs I have analyzed for which a complete compensation plan was available, 100% of them are recruitment-driven and top-weighted. In other words, the vast majority of commissions paid by MLM companies go to a tiny percentage of TOPPs (top-of-the-pyramid promoters) at the expense of a revolving door of recruits, 99% of whom lose money.
This is after subtracting purchases they must make to qualify for commissions and advancement in the scheme, to say nothing of minimal operating expenses for conducting an aggressive recruitment campaign – which (based on the compensation plans) is essential to get into the profit column.
Failure and loss rates for MLMs are not comparable with legitimate small businesses, which have been found to be profitable for 39% over the lifetime of the business; whereas less than 1% of MLM participants profit. MLM makes even gambling look like a safe bet in comparison.
Yeah. That's kind of my experience as well.
I'm guessing you might have a similar experience. We'll get to that in a moment.
Return of the Amway Distributors
Shortly after I retired, a friend of my wife's asked if we wanted to have dinner with her and her husband.
They had asked us previously and we knew they were involved with Amway (there was no way to avoid it — they talked about how great it was all the time, how they were doing, and so on). I had declined because I knew they wanted us to be part of their "team" and dinner was likely a pitch.
But my wife really liked the lady and they guy was fine (I had met him briefly at church), so we said yes. And after all, it was at a neutral location so we could leave when we wanted.
As I had guessed, the subject of their "business" came up. Here are the highlights:
Their business was going VERY well. Of course.
They had been to this guy's mansion (their "boss" in the system) and that guy's mansion (another big-wig of some sort) and it was just so amazing.
They were off to the Amway HQ in the near future (I believe as a reward of some kind).
Their business was doing so well that the husband was going to quit his job in the next year or so.
They were actually very nice people and all this conversation was mixed with the general conversation couples have at dinner. So it wasn't nearly as bad as my past experiences.
That said, they were wanting us to get involved in their business. And it was clear to them that we needed to because, after all, I didn't have a job. I was "retired" which they interpreted as "got let go for some reason and is looking for income somewhere."
They kept talking about how great the "business" was at generating income, how it could really help anyone's finances (i.e. ours), and so on.
I tried to be as tactful as I could in communicating we were fine financially, but they were not having any of it. Maybe I should have said something like, "We have a few million in the bank and enough investments to cover living expenses for the rest of our lives without touching those assets." I'm sure that would have been a show-stopper, but I was still new to this retired thing, didn't know exactly how to explain it, and didn't want to be rude.
Of course they invited us to a big meeting with an important speaker (I can't remember who) a few weeks in the future. We told them we would think about it and let them know if we were interested. My wife wanted to go to be polite but there was no way I was getting roped into that so we decided not to go.
Once we declined they got the hint and left us alone. My wife still sees her friend often and they are still friendly, so it's nice their friendship wasn't impacted.
The Subordinate Who Wanted to Be My Boss
Around that same time, one of the former employees at my last employer contacted me and wanted to meet for coffee. He had left around the same time I did and he just wanted to chat.
I like coffee and thought he could use some career advice (he had just started a new job and we had talked about career planning at work). He was in my department but down the line a bit from me. He reported to someone who reported to someone who reported to me.
We met and he told me about his new job and we had a good chat. He also told me he was just getting started in this MLM organization (I can't remember what it's called) and he would "keep me informed" on how it was going because, you know, I probably needed some income sources. Uh, yeah. I kind of nodded and that was that.
A few months later he reached out to me again and wanted to have coffee. This time he was full-blown into the MLM lifestyle as I could see from his Facebook posts.
Having played this game before and not liking meetings in general, I asked if he wanted to discuss something specific. He responded with a vague answer that really didn't say anything.
I immediately had a flashback to my days in Grand Rapids.
I told him that I appreciated the invite but I just didn't have the time. He clearly didn't believe me and hinted that I had "all the time in the world since I was retired" and that we should chat. Eventually I told him 1) I don't take meetings any longer and 2) while he's a nice guy and I wish him the best, there really wasn't much we had in common and needed to discuss.
He never contacted me again and that's been great. It appears he's doing well from Facebook — just got a car from the company and is traveling around speaking for them. I'm glad he likes it and really hope he and the people he's involving are doing well — though stats will say most of them aren't.
Lots of Thoughts on MLM
So other than this great set of stories, let me leave you with some general thoughts on all this:
I like side hustles, as you know, but I can't recommend MLM as an option for anyone. Sure, some will do well with it, but IMO there are a lot of other way better ideas worth pursuing for side income.
Why can't people accept that I'm retired and ok financially? This is a theme that's still part of my life, though I think it's fading. In January I went to a Super Bowl party hosted by one of the executives at my former employer. Many of my past co-workers were there, we chatted, and they could see that I had made it a year and a half into retirement and was still doing well — so I think they finally started to believe I was really retired. BTW, I was soooooo hoping my former boss was going to be there so I could show him my pictures from Grand Cayman and rub it in (just a bit) but alas he was a no-show.
Why are the MLM people always so sneaky? Is it because they can't sell their product otherwise? I tell you, if you have a product that's so bad that you can't tell people about it, that's not really a great business to be in.
Why are the MLM people so over-the-top in flaunting their wealth/success? Is this supposed to endear me to them? Or is it because they want me to think they are a cheap version of Don King (non-boxing fans can look up who he is)?
Anyway, I'm sure many of you out there have your own MLM story to tell. Please share it in the comments below so we can all enjoy.