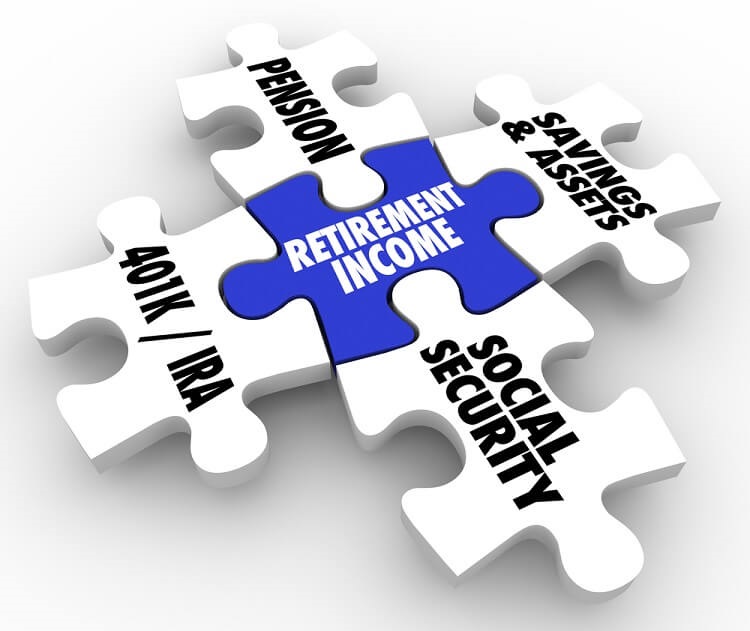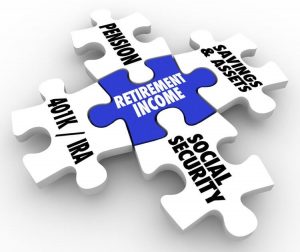 As I was thinking through my financial freedom plan (aka retirement plan) the other day, I started listing various forms of income available to me during retirement.
As I noted in The Goal: Financial Freedom, my plan basic plan has been to 1) put together enough assets and then 2) invest those assets so they generate enough income to more than pay my living expenses. This would allow me to never have to spend a penny of the assets themselves — just live on the income they produce.
Whether or not I can achieve this objective is still to be seen, but if I am to do so, I will need to make sure the assets I have are income-producing.
So, what are the forms of income I might get from assets?
I broke the list into two groups: one that required me to still work in some capacity (which is more of a semi-retirement strategy than a retirement strategy) and one that earned income completely off the assets — no work was required from me.
I'll share what I have for these two lists below and you can chime in with your thoughts and additions.
Income Generated from Still Working
Stay in my current job — I could simply stay where I am and work fewer hours per week, maybe 3 days or so. This alone should get me the income I'd need to survive. Would my company go for this? Not sure. But maybe I could find some company that would.
Consult — I could work the same 3 days per week as a consultant for either my company or other ones. I do know some consultants who I could work with/for and perhaps plug into their businesses.
Teaching — I'd LOVE to teach part-time at the college level. I certainly have enough experience and I do have an advanced degree (MBA), so it's a possibility. Even if I had just a few classes and could make $20k-$40k per year that would be great.
Non-profit — I currently volunteer for a local non-profit helping them raise funds. If this experience goes well, perhaps they would hire me.
Buy/start a business — I could buy/start/develop a business which required me to be part of it to be successful. Not sure I want to take this on as it could be a 60+ hours-per-week gig. But it could be something as simple as running this blog. Think I can get it to $20k or so a year? 🙂
Wife working — My wife spent the past 20 years homeschooling our kids, but now that they are preparing to leave the nest, she could go back to work. She was an audiologist, which according to Google has an average annual salary of around $70k. Unfortunately, she doesn't want to go back to that. However, she could work part-time and earn $20k or so per year.
Income Generated from Assets
Rental Real Estate — I've shared my real estate investment results. I can count on these properties to generate at least $50k per year after all costs. These alone represent a pretty good start on retirement income. Just wish I had more of them.
Peer-to-Peer Lending — Quickly becoming my second strong income producer. Since I detailed my entry into P2P lending, I've made a few more contributions and am making good progress. At 10% return, that's $12,500 per year in income. If I plow up to $500k into this option and maintain my return rate, That's $50k a year. This and my real estate alone will get me where I want to go. Just need another $375k here. 🙂
Dividend Investing — I will still want some of my assets to have growth opportunities, so I could put a good chunk of assets into dividend stocks with some growth potential. Or instead of individual stocks, perhaps I'll invest in dividend mutual funds. Vanguard has a lot of good dividend funds. I could invest $1 million this way, earning 3% or $30k per year. Problem with this money is that it's tied up in retirement accounts that I can't access easily until 59 1/2, still several years away.
Annuities — I don't know much about annuities other than half the people hate them and half love them. I haven't made up my mind yet, but if I could take part of my retirement funds, give them to an insurance company, and earn income for life, perhaps that's not a bad deal.
Buy a business — Just like I could buy a business and work it myself, I might be able to find a business where I don't need to be involved in the day-to-day workings. Isn't that what managers are for? The risk would likely be high here but so could the return. $500k in the right place could earn a decent enough return to handle my entire retirement.
Other Real estate — What about investing in REITs or in crowdfunding real estate investments? Both could have decent returns and generate some meaningful income.
Social Security — If 59 1/2 is a long way away, getting any Social Security seems way out of reach. Still, I do hope to get something (not counting on it) so I'm putting it on the list.
Ok, those are my lists. Do you have anything to add?
There are a whole host of other options but I'm not sure any of them work for me.
One Other Option
Here's another option (which I'll cover in more detail in an upcoming post):
Why don't I forget the "invest those assets so they generate enough income to more than pay my living expenses" part of my plan? I could retire now and spend the liquid portion of my assets at the rate of $100k per year and have enough to cover 20 years. Or I could spend less than that and have much more time. And these scenarios don't account for any earnings I make along the way.
As I said, I'll cover this more in a future post. I wanted to mention it here so you all don't think I haven't considered it. Plus I wanted to give you some time to think it over so you'll be ready to advise me. 🙂