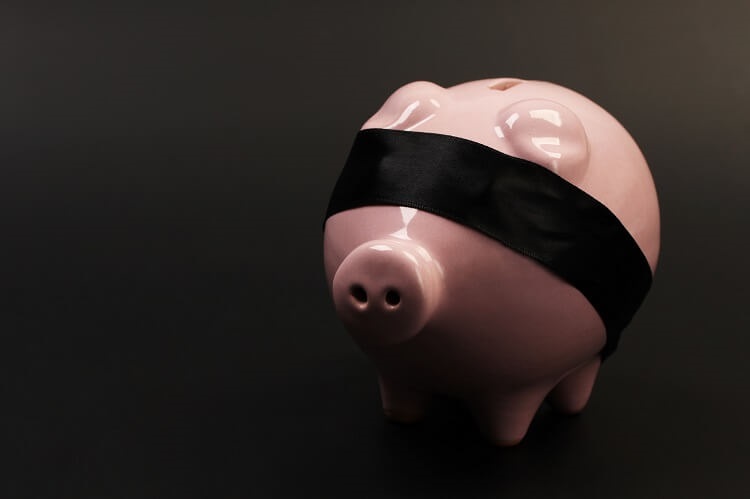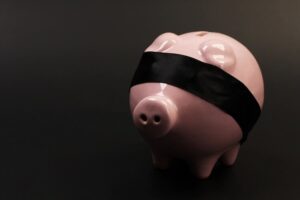 Many people assume I was able to accumulate a large net worth simply because I made a lot of money coupled with a natural tendency to be frugal.
No. That's not how it happened.
First of all, I didn't make a lot from the get-go. Like most millionaires, I had to work long and hard, delivering lots of value to my employers until my salary steadily grew.
Second, I was certainly not naturally frugal. I had to learn to be thrifty.
Consider this:
A low to low-middle class boy goes to college, then grad school. He has no real financial education, but when he leaves with his MBA he takes a job making more money than he thought imaginable. No, it wasn't a fortune, but to me it seemed like I had won the lottery. I was rich!!!
Do you think this is going to end well?
What's the first thing I did with my newfound income? Bought a brand new car, of course!!!
My first car out of school was a new Toyota Celica (sporty). I went to the dealership as green as a meadow in summer. I knew enough not to pay full price, but not much more. I think they knocked off $200 or so from the sticker, I felt victorious, and I said, "yes."
And of course I used the dealership's financing.
Yeah, I've come a long way, baby.
Fortunately this was only a few years before I met my wife, who is naturally frugal, so I didn't have a ton of time to do massive damage.
It took a while but I eventually got on board with the whole "control your spending" thing as I saw it was key to becoming wealthy.
Then I read The Millionaire Next Door
and knew saving money was vital.
But that doesn't mean it was easy. Through the years I've had my bouts with keeping spending in line — it's anything but natural for me.
Even today, I struggle to keep spending reasonable in some areas and have to check myself now and then.
I thought it would be "fun" to share eight of the areas where I still battle to keep spending in line. If nothing else, you'll probably find these amusing.
My Spending Kryptonite
Here are the categories that tempt me even to this day…
1. Luggage.
As many of you know, I like to travel a bit now and then (like most millionaires do).
And when I go, I like to travel LIGHT. I hate to check bags for a million reasons, so I travel with a small carry on as well as a backpack as my personal item.
With this in mind, I have been on the hunt for the perfect travel bag, which seems just out of reach. This is one reason we have six or so smaller, checked bags down in our basement. As soon as I find one that does ABC, I realize it doesn't do XYZ so I begin to look for another one.
I have come to realize there's not one bag that does everything, so I need to stop looking for it. As such I have canceled emails from eBags as well as stopped searching for various luggage on the web.
I just need to let…it…go…
2. Backpacks.
This is an extension of point #1 above.
Along with my carry on bag I need the perfect personal item, a backpack that can carry 100 pounds of stuff while feeling like it weighs 10 pounds. It also needs to have a gazillion compartments for my various items and be as durable as a tank.
Again, there is not a perfect backpack that does everything which (again) is why I have three or four unused bags in my closet now (in addition to the two I use every day — one for working out and one for pickleball.)
I will mention those:
Speedo — I like the Speedo Printed Teamster 35L Backpack because it carries all my workout gear, has pockets for my sunscreen, soap, earphones, keys, etc., and stands upright, making it perfect for the vertical lockers at Lifetime Fitness.
Osprey — I originally got the Osprey Skarab 30 Hydration Pack for hiking (and still use it for that at times) but my main use for it five days a week is as my main pickleball bag. I pack up my shoes, paddles, balls, towel, etc., strap on the bag, and walk to our park about 20 minutes away. I love it because it's so light and yet very durable.
As for traveling, I still switch up between one backpack and another. Despite the fact that I haven't yet found the perfect one yet, I'm trying not to buy any more.
3. Coins.
I am a coin collector from way back!
I don't know what it is about them, but I just love the idea of collecting coins.
I've never been serious (or good at it), but over 50+ years I have managed to collect a few good ones.
It started with an 1888 silver dollar my grandfather gave me (which I still have) and just blossomed from there.
There is NO WAY I can go to coin shows or anything similar. The combination of me not knowing what's a good value and what isn't plus my love of anything coin related would be a money mess waiting to happen.
So these days I limit my coin collecting to purchasing some American Eagle Silver dollars now and then.
4. Athletic clothes.
I have worn "nice" clothes a handful of times since I retired:
At my aunt's funeral
Each year at our church's Christmas program
At my daughter's wedding
Other than that, I swear off anything that's even remotely "nice." I put nice in quotes because it's not like I'm even talking about formal clothes here. When I "dress up" it's usually a pair of Dockers and a collared shirt, a combination that wouldn't have even passed muster on work casual day a decade ago.
I do have some business-style dress pants and suit coats that have visible dust on them — since they haven't been used in over three years (except for one set I wore at the wedding). Of course I keep them since the second I get rid of them I'll need them, but I do give away a few more every year.
For now they are moved to my daughter's old room and sit in her closet — out of sight and out of mind.
That said, athletic clothes are a whole different story.
I spend my life in athletic clothes (shorts, sweatpants (in the winter), and synthetic shirts in both long and short sleeve). I wear them to workout and play pickleball, of course, but also they are my top choice for non-sporting activities like going to the movies, eating out, and writing blog posts. They are very comfortable.
For the record, I also have a lot of cotton t-shirts that I throw into the mix.
Anyway, I love having a wide variety of athletic clothes to wear. And since we hit the outlet mall in Castle Rock a few times a year — where they have stores for Nike, Adidas, Under Armour, and Puma, not to mention The North Face and Columbia — I always have a wide variety of new ones to choose from.
Plus I found an affordable Nike men's long sleeve shirt
on Amazon this summer and bought several for pickleball. They are light and protect me from the sun. My dermatologist approves! 😉
I'm also a fan of Spyder, the ski brand (even though I don't ski), and pick up their clothes at discounts when we go to Breckenridge (summer sales!) and Costco (which carries Spyder now and then.)
I have so many at this point that I literally think I could never purchase another piece of clothing even if I live to be 85.
Ok, maybe it's not that bad, but you get the point.
I did institute a rule to try and limit myself in this area — I can't buy any new clothes unless I get rid of the same number of older items. I've got a whole host of dress clothes earmarked as trade-ins (the ones in my daughter's closet), so I should be able to stick to this. But really I need to do better than that anyway as it's getting kind of ridiculous.
I'll let you know how it goes…
5. Books.
All my life my book buying has gone something like this:
I see a book I like.
I buy it.
I get 1/4 done with book 1.
I see another book I like.
I buy book 2.
I get half way done with book 1.
I see another book I like.
I buy book 3.
And so it goes. Almost my entire adult life I've had a stack of books sitting on my desk ready to read.
I took a break for many years when our library in Michigan would ship almost any book I wanted to our local library. However Colorado doesn't have as much selection and I find them not stocking many of the books I want.
I did try Audible for some time but then I just ended up collecting audio books on my phone.
I tried the Libby app where I can listen to books from the library but the selection is even weaker than the printed options. Even if they have the book I want I often have to wait months to hear it.
So I'm back to Audible and fighting this never-ending battle, as I look at four un-read books that I've purchased from Amazon in the last few months sitting on my desk. Ugh.
6. Pens.
This was a thing for me back in the day. I LOVED Cross Classic pens
.
I must have had 5 to 10 of them at one point, some engraved with my name as an award from an employer or two.
Anyway, I loved a great pen.
It's not as much of a temptation for me these days (I had to Google to see if Cross was even still around) as I prefer disposable pens.
But every now and then I do run into a nice pen that I briefly think I must have! 🙂
7. Travel.
I'm in a gray area on this one.
On one hand, I'm trying to 10x my travel spending.
To this end I went to Florida at the end of October and am planning a likely trip to Hawaii in February. I was in DC in September as well.
On the other hand, how much is too much? How many trips, at what price first class, how much should we spend for beach versus non-beach stays, etc.?
It's a balancing act for sure.
My wife does reign me in though since I travel with her most of the time. But when I go alone — whew! LOL!!!!
8. Electronics.
The manufacturers of electronics are killing me!
Every day I see a new TV, phone, computer, or some other sort of device that I'd like to have.
Fortunately I'm an old fogey so I've lived a lifetime without many of these and can resist the temptation — most of the time.
That said, I do want a great set of wireless speakers (like these
) soon so I can blast my music throughout the house year around. Costco has some great options but I do need to ditch my wife to get them. 😉
To Spend or Not Spend
Of course some of this is a problem in the other direction.
In my retirement interviews I ask people:
Did you find it hard going from being a saver to a spender?
I can't really answer that question because I haven't had to face it yet.
This is for two reasons:
We make more than we spend every year. Even though our spending is at a healthy $90k+ per year, we still make in the neighborhood of $120k per year. So we're still saving…
As a result, our assets keep growing. They are up close to $1 million since I retired!
In effect, I have more than enough to buy all the luggage, books, and electronics I want. And yet I don't. Maybe I do have a problem going from being a saver to a spender…
Or maybe it's that I just don't want things as much any more. After all, do I really, really, really want more stuff? Do I think it will make me happier? I am pretty happy the way it is — so what will more stuff do for me? Not much really.
Anyway, I'd love to hear from you on this subject. Are there things you have to fight from spending too much on?
Or do you have the problem of not being able to loosen up your spending?
Or maybe you anticipate one of these problems in the future?
I'm excited to hear from people on both sides of the issue!