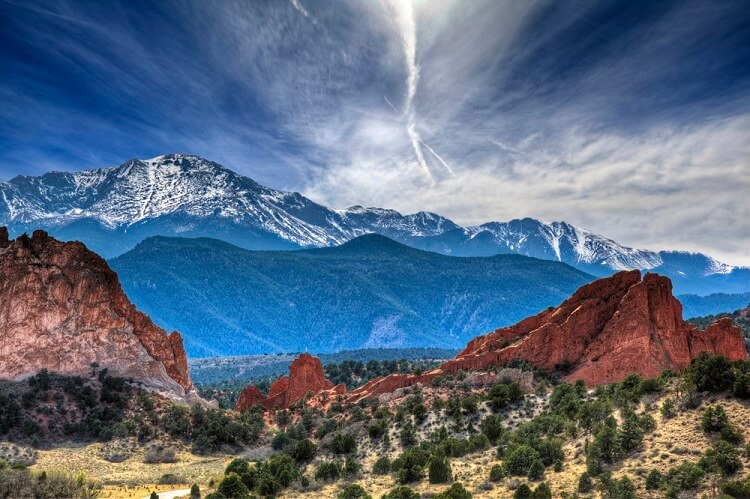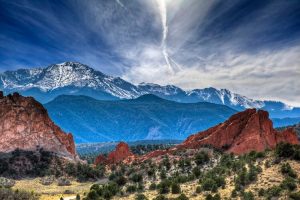 Here's our latest interview with a millionaire as we seek to learn from those who have grown their wealth to high heights.
If you'd like to be considered for an interview, drop me a note and we can chat about specifics.
Today, since it's our 100th interview of a millionaire here at ESI Money, we have a special guest for you. Let's see if you recognize him.
My questions are in bold italics and his responses follow in black.
Let's get started…
OVERVIEW
How old are you (and spouse if applicable, plus how long you've been married)?
I'm 54 years old, my wife is 57, and we've been married for 27 years.
Do you have kids/family (if so, how old are they)?
Two children. A son and a daughter.
My son lives at home and works full-time.
My daughter is set to graduate college in December.
What area of the country do you live in (and urban or rural)?
We live in the great state of Colorado!
What is your current net worth?
$3.78 million
What are the main assets that make up your net worth (stocks, real estate, business, home, retirement accounts, etc.) and any debt that offsets part of these?
Here are the highlights:
Assets
Retirement Investments: $1,829k
Rental Real Estate: $579k
Taxable account: $439k
Cash and Bank Accounts (checking and savings): $364k
Home: $350k
College 529's: $171k
Car, Silver, and Website: $89k
Donor Advised Fund: $60k
P2P Lending: $31k
Liabilities
Credit cards: $8k
Other Liabilities: $121k
Lots of explanation:
I track my finances on Quicken (and have for over 20 years) and record net worth at the end of each month. The numbers above are for the month ending October 2018.
The retirement accounts are a combination of 401k rollovers — one my wife had when she worked (over 25 years ago) and several from my employers over the years. There's also a SEP IRA from business earnings through the years.
The rental real estate is likely worth a few hundred thousand dollars more than listed, but since there's no way to tell that for sure other than selling, I've left them in at cost. More on this later.
The taxable (non-IRA) account is used primarily to fund our Donor Advised Fund, which is how we do our giving these days.
Cash has been accumulating as 1) we liquidate the peer-to-peer loans and 2) live on less than what we make. I need to decide where to deploy it…more on that later. This number includes some money in an HSA as well.
I depreciated the value of our home to where it equals cost less realtor's fees (if we were to sell). In actuality, the house (less realtor fees) is probably worth much more than what's listed as our market has been very hot the past two years. But again we'd need to sell to realize it, so you never know for sure. More on this later too.
The 529's are monies we have in those accounts, though we have some withdrawals to make before the end of the year.
The car/silver/website number is a combination of miscellaneous assets. The number for the website I purchased last winter, has been "depreciated" in my accounts so I feel more comfortable with it on my balance sheet (I have taken part of my earnings and used them to offset the loss in value). Based on what the site earns, it's likely worth double what's in Quicken. More on this below.
The Donor Advised Fund numbers represent what I have given to the DAF (and thus written off my taxes) but not yet distributed. At this level I have a couple years or so of prepaid giving "expenses" set aside here. When the amounts are distributed, I deduct them from Quicken and list it as an expense.
As noted above, I am in the process of liquidating my peer-to-peer loans and should have them all completed by sometime next year.
The credit card charges are what we owe at the present (we just paid for another trip to Grand Cayman). We pay these off every month.
The large liability numbers represent what we "owe" our kids in college costs. Our daughter graduates in December and will be paid her remaining balance as per our agreement and our son is yet to decide if he'll attend college or not.
We have no other debts.
In addition to the above, here's some net worth perspective:
When I retired in August 2016, our net worth was $3.34 million.
By the end of that year it was $3.43 million.
By the end of 2017 it was $3.83 million thanks to the stock market.
Our peak was $4.01 million in August of this year — before the market corrected.
This said, all these numbers could be higher and likely are in reality.
I am a conservative bookkeeper and our financial numbers reflect this. It's a trait that's served me well and old habits die hard.
If you'd like a better glimpse of where we actually stand, here are some corrections that could be made:
My rental units have been estimated (by my management company who wanted to sell them for me if I wanted to do so) to be worth about $400k more than the cost of them listed above.
My websites (the one I just bought plus the other two I own) are likely worth about $150k more than what I have in Quicken.
Our primary residence is likely undervalued by at least $50k even with realtor and moving fees deducted.
If we had/wanted to sell, our cars are worth at least $25k more than I have recorded.
When you add these up, that's an extra $625k in assets with no additional liabilities.
So from there I'll let readers decide what our "real" net worth is. 🙂
EARN
What is your job?
I don't have a formal job as I retired two years ago.
My wife does work part-time at our church as a first grade teacher.
What is your annual income?
I run three websites and own rental properties for income.
It's hard to tell what the sites will generate this year as they are growing quickly, but my best guess currently is about $120k before taxes.
I've had some extra expenses on the real estate side, so my best guess this year is $45k.
Miscellaneous sources of income include:
$10k in dividends from our taxable account. These are reinvested, but they are considered income for tax purposes.
$8k in interest. Sitting on lots of cash.
$6k from my wife's job.
Add those up and you get to $189k.
Tell us about your income performance over time. What was the starting salary of your first job, how did it grow from there (and what you did to make it grow), and where are you now?
I started out of graduate school (MBA) in 1988 making $40k per year (which seemed like a fortune for me at the time). I joined a top-notch Fortune 50 consumer packaged goods company and from there my marketing career was born.
Over the years, I learned how to grow my career income by focusing on seven key steps. I learned these mostly by trial and error.
As one job started to level out, I would move to another one, either within the company or at a new company. As a result we've lived all over the U.S. though most of our time (14 years) was spent in Michigan.
I eventually rose to become the president of a $100 million company with 800 employees. After delivering record sales and the 4th best profit year in company history, I was fired from that job less than two years after taking it.
Even though I was financially independent at that time (and had been for many years), I took one final job in Colorado (thankfully!)
The job turned out to be a dud but I had found a place I loved to live so we retired here.
From an income progression standpoint, I was making $100k by the time I was 31 (I remember because I was shooting for it by 30), made over $200k for the last 10-15 years of my career, and peaked one year at a bit over $300k.
This was income from my job alone and does not count dividends or rental income. Also left out was income from my websites (which had some pretty big years in the early days, though I gave all those dollars away.)
What tips do you have for others who want to grow their career-related income?
There are seven tips I recommend as noted above. The highlights:
Over-perform — Set quantifiable expectations with your boss in writing, then do better than the goals.
Be likeable — In some cases likability counts more than performance. Much of it boils down to simply being a nice person.
Network — A strong network can help you in so many ways.
Be attractive — You don't have to be Brad Pitt or Kate Upton (which I am really thankful for!), but at least cover the basics.
Continual learning and growing — Especially skills that lead to higher pay.
Manage yourself — You need a way to get things done to maximize your effectiveness.
Market yourself — Those who know how to write a resume and interview well can cash in on better jobs from time to time.
Do these and you'll be able to earn several percentage points above average (my salary grew 8.16% per year for 28 years) which will earn you millions more than others. If you don't believe me, run the numbers yourself.
What's your work-life balance look like?
Now, it's great! Did I mention I'm retired? 😉
It wasn't always that way.
Early in my career I worked like a fiend — long hours and weekends to boot. It was stressful and tiring, but I wanted to build a career and grow my income, which I did.
Thankfully, I found a company that paid me the most I'd ever made and only required me to work 40 hours a week with little travel and no weekend work. It was a blessing as it helped our family life immensely and hit just as the kids were growing up. I was either at or a part of (as a coach, etc.) almost every single activity the kids did while they were growing up.
By the time I became president of the company, it was all full-speed-ahead again — the most stressful job I'd ever had. The kids were grown by then and had their friends so it wasn't such an issue for them, though it was for my wife.
The job on Colorado was "fine" as a balance, but I disliked my boss and I realized I only had one more year with my daughter before she went to college. So I retired and work life balance has been great since.
Do you have any sources of income besides your career? If so, can you list them, give us a feel for how much you earn with each, and offer some insight into how you developed them?
As noted above.
Not sure what I'll do with my cash.
I could pick up an extra business or two (and hire someone to run it for me — maybe my son or daughter) or buy some more rental properties if the markets ever become more reasonable.
I also could invest the cash into index funds.
Any suggestions?
SAVE
What is your annual spending?
According to Quicken our spending the past 12 months has been $138,405. But that's a bit misleading.
The biggest expense by far has been college costs for our daughter which amounted to $52k. But almost all these dollars are reimbursed to us from the 529s.
Given that, our "real" spending is about $86k the past 12 months. Of that, $12k was on travel and $13k was on a car for our son (we paid half).
Without travel I think our "normal" spending would be in the $70k range and if need be we could get it down to $50k in a pinch.
What are the main categories (expenses) this spending breaks into?
When you break down the $86k less the $13k for the car, you get $73k. Here's how that breaks down:
Travel: $12.2k
Taxes: $12.1k
Utilities: $7.2k
Medical: $8.5k
Food: $7.0k
Misc: $2.8k
Home repair: $2.5k
House Insurance: $2.5k
Entertainment: $2.2k
Eating out: $2.1k
Giving (cash): $2.1k
Car Insurance: $1.6k
Gas: $1.1k
All other: $9.1k
Some comments on these:
As noted above, we went to Grand Cayman this year — taking our entire family plus my parents.
Taxes are paid quarterly and I'll probably owe more this year when we file.
Utilities includes all the standards (electricity, gas, water) plus cell phones and cable/internet.
The medical costs include our monthly payment to Samaritan Ministries (it's not a premium but you could call it that), a couple large dental bills from our kids (having cavities — they are now paying for their own dental work from here on out), and my regular dermatologist visits.
The home repair number is almost entirely the cost of a whole house fan we had installed in August. It made the end-of-summer nights much more enjoyable.
Entertainment is mostly our gym membership ($159/month). It's a high-end gym (closer to a spa) so it feels right listing it as entertainment.
Missing is big gifts since those come from the DAF. But we do give extra directly in cash, as noted.
The "all other" is mostly an accounting issue and not real spending (maybe $3k of it is real). We take money from our son's paychecks and set it aside for him. Then when he uses the money it seems like our spending, though it really isn't.
If you want more insight into our spending see here and here.
Do you have a budget? If so, how do you implement it?
We do at the present time and have since just before we went into retirement.
I created it in excel and update it monthly.
Our history with budgets is on again, off again.
We had a budget for the first 5-10 years of our marriage, but after we became so good at controlling our expenses, I stopped doing them for 15 years or so.
I started again in retirement because I thought we may need to tighten things down a bit, but apparently I was mistaken.
What percentage of your gross income do you save and how has that changed over time?
We saved an average of 36.1% of our gross income over the 20 years I reviewed in Quicken. Here is our savings rate by year.
As I've noted, giving took 26.0% of gross income and taxes took 21.0%.
That left 17% to live on. It seems low but remember 1) we had no mortgage and 2) we made a high income (17% of a large number without taxes, giving, or a mortgage included seemed like a fortune.)
What is your favorite thing to spend money on/your secret splurge?
Travel. We have taken three cruises and went to Grand Cayman earlier this year.
I hope to get to the Caribbean at least once a year for the rest of my life.
I also travel a lot in the U.S. This year I have been to California, Washington, D.C. (twice), Virginia (three times by year's end), and Orlando.
Of course we live in a tourist town, so we get a lot of visitors, which adds to our "vacation" time.
INVEST
What is your investment philosophy/plan?
It has changed through the years.
For most of my working life it was to invest as much as I could into low-cost index funds and allow them to grow.
Then about five years ago as I was looking to generate more income (in preparation for retirement), I started buying rental properties.
At this point I'm living off income from those properties and my websites and simply allowing our investments to grow on their own.
What has been your best investment?
If we go strictly by traditional investments I would say:
By amount, the index funds.
By what it did in my life (provided income that finally got me to retire), the rental properties.
If we expand beyond those I would say:
Marrying my wife. She can squeeze a quarter out of a penny.
Getting an MBA. It kicked off my career with a bang and allowed all the saving/investing we did.
What has been your worst investment?
Ugh. The real estate partnership with my former boss and friends.
What's been your overall return?
Probably over 8%, but I use 8% in all my estimates.
How often do you monitor/review your portfolio?
Every few days or so I update it in Quicken as I'm adding expenses.
NET WORTH
How did you accumulate your net worth?
As you're probably guessing, I did it by taking three steps:
What road bumps did you face along the way to becoming a millionaire and how did you handle them?
There were several here and there but none too terrible as we had a huge cushion between what we earned and saved.
We were able to avoid major problems like many other millionaires.
What are you currently doing to maintain/grow your net worth?
Nothing really. Our investments are simply growing on their own and I'm looking for a place to invest the cash we are generating.
Do you have a target net worth you are trying to attain?
No, but I really would love to get to $4 million just because it's soooooooooo close…
How old were you when you made your first million and have you had any significant behavior shifts since then?
42 (the first million is the hardest, you know)
No major shifts since then.
What money mistakes have you made along the way that others can learn from?
I have avoided the big mistakes but there are a couple big things I would do differently:
What advice do you have for ESI Money readers on how to become wealthy?
Haha. Can I say, "Earn, save, and invest?" 🙂
FUTURE
What are your plans for the future regarding lifestyle?
I plan to work on my websites into the foreseeable future and may buy a couple more (and have others run them).
I plan to get to the Caribbean at least once a year.
The rest will depend on what our kids do and where they live.
What are your retirement plans?
I'm living them right now!
Are there any issues in retirement that concern you? If so, how are you planning to address them?
Most people say healthcare, but I've been more than pleased with our solution.
I don't really have any issues at this time, just interested to see where the kids land and what we do as a result of that.
MISCELLANEOUS
How did you learn about finances and at what age did it 'click'? Was it from family, books, forced to learn as wealth grew, etc.?
When I got married my wife and I started helping others with their finances (mostly budgeting) at our church. We took training prior to helping and the training not only equipped us to help others but also taught us a ton about managing our own money.
When we started to counsel others we learned a great deal about real-world money issues. We could see first-hand what was working and what wasn't. Much of our learning was from others' mistakes.
A few years later I read The Millionaire Next Door
and started applying the concepts there. It was the single-most influential money book of my life.
I eventually began to write about money (magazines and blogs). As I wrote I learned more about what it really took to become wealthy. Writing forced me to decide what I really believed and encouraged me to take action. It was during this time that I would probably classify myself as "financially literate".
Who inspired you to excel in life? Who are your heroes?
The authors of these five money books.
Do you give to charity? Why or why not? If you do, what percent of time/money do you give?
Yes. Through my working years we gave away 26% of our gross income as noted above.
Currently we are moving our brokerage investments into a donor advised fund (thus avoiding capital gains taxes) and giving from it. We give roughly $30k-$40k per year.
Do you plan to leave an inheritance for your heirs (how do you plan to distribute your wealth at your death)? What are your reasons behind this plan?
Yes, we are just in the process of updating our wills as a matter of fact.
I'm sure you'll get updates on details soon… 😉