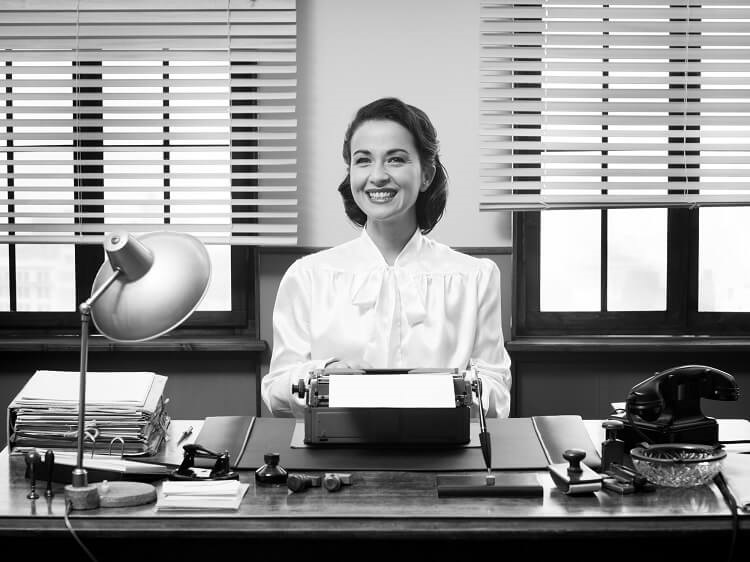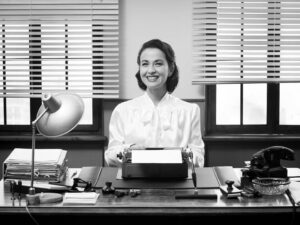 As long as I've been blogging (which is over 15 years at this point), people have always been very interested in how to become wealthy while earning a low (or lower) level of income.
I think this is because of a couple reasons.
First, not everyone can be a doctor, lawyer, executive, etc. I get that. Earning $250k+ is not an option for most people.
Second, I think people generally want the easy road to wealth. If they can be shown how to become wealthy without having to put effort into their careers, they'll take that. Of course. Becoming wealthy with zero effort is the American ideal, right? LOL.
So as I've done in a couple other posts (see You Can Become Wealthy with a Lower Income and Examples of How to Get Rich on a Small Income) today I'll share some stories of people who became wealthy with limited earnings.
Caveats on Earning
Before I do that, I have to state a few caveats as follows:
While you can become wealthy (relatively) on a low(er) income, it's better to earn more. After all, "E" is first in ESI for a reason. The more you earn the easier it is to grow your wealth, plain and simple. So don't take this post as my endorsement of the idea that you can sit back and let your income be what it is and not work to grow it. That is not the ESI philosophy.
That said, you don't have to make a gazillion dollars either. I've never said that. What I have said, is that you should work on growing your income. This means that wherever you are now earnings-wise (that could be $50k a year or $500k a year), you will be better off financially if you work to grow your income. As an example, someone who earns $50k now but then works to grow her income to $55k plus starts a side hustle earning $10k a year has substantially increased her earnings (and, as a result, her ability to become wealthy.)
"Wealth" is in the eye of the beholder. What is wealthy to one person is a starting point for another.
Generally, if you earn a lower amount, your spending is lower too (as a necessity). Therefore what you need to reach financial independence and feel "wealthy" is lower.
Ok, with those things said, let's get to some examples…
A Secretary with $8 Million
We begin with this story from The Motley Fool…
The highlights:
Sylvia Bloom worked for 67 years at a major New York City law firm, Cleary Gottlieb Steen & Hamilton. Her death in 2016 made headlines because of her great generosity — she left $6.24 million to the Henry Street Settlement social services organization as well as bequests to other organizations. She amassed $8.2 million over her life, and if you're assuming it's because she was a big-time Manhattan lawyer, you'd be wrong. She was a secretary from Brooklyn, who earned a college degree while working.
It doesn't say how much she actually earned, but implies it wasn't a huge amount.
So what did she do? She lived on less than she earned and invested the difference (by buying the same stocks her boss had her buy for him).
As we've said, if you're not as strong in one of the E-S-I areas, you need to be very good at the others.
She was extra good in a couple ways:
As you'll see, this pattern is common for those who become wealthy on lower incomes.
FYI, the article also shares three other stories as well:
Oseola McCarty: She was a relatively poor woman in Mississippi who did laundry by hand for a living. She retired with $280,000 in the bank, and she made news with a $150,000 donation to the local university that she had never been able to attend.
Gladys Holm: Another secretary, Holm never earned more than $15,000 in annual salary. Like Bloom, she copied many of her boss's stock purchases and ended up leaving $18 million to a children's hospital.
Grace Groner: Again — a secretary. She was orphaned early in life, lived to 100, and left more than $7 million to Lake Forest College. How did she do it? By buying and holding stock in the pharmaceutical company for which she worked. She started with three shares that cost her a total of $180, and ended up, via additional purchases and stocks splits over 75 years, with more than 100,000 shares.
Again, not great earners but very good savers and investors — mostly because they picked the right companies and invested for the loooooooooong haul.
Millionaire Can Collector
Next we have the story of a can collector who died a millionaire.
The highlights:
Curt Degerman was a man who kept to himself. Around the town in Sweden where he lived, he could be seen riding his bike or rummaging through trash bins, collecting bottles and cans to be recycled, and eating leftover scraps of food. Like some might assume from his humble lifestyle, Curt never completed school, married, or had a family of his own. So, when he passed away in 2008 at the age of 60, many thought that Curt left little behind–but that couldn't be further from the truth.
According to the BBC Brasil, when it came time to sort through Curt's estate, it was discovered that he had amassed a fortune totaling nearly $1.4 million.
What no one knew was that, after making the rounds to collect recyclables from trash throughout the city, Curt spent hours in the local library pouring over financial newspapers. Over the years, he became an expert on the stock market, investing the modest sum he earned from recycling in stocks and mutual funds, valued at close to a million dollars.
Once again, not great on the earning part of E-S-I, but VERY good on the saving and investing parts.
And he had a very unique skill set. he had the drive and hustle to collect cans for money but also the smarts and intelligence to read about/study/pick stocks.
Secretary with $7 Million
What is it with secretaries? They seem to be killing it financially!!!!
We end with this story:
She lived in a tiny one-bedroom cottage in Lake Forest, Ill.
She bought her clothes at rummage sales, didn't own a car and worked most of her life as a secretary for a pharmaceutical company.
Yet after her death at age 100, Grace Groner left Lake Forest College a gift of $7 million to be used for scholarships. The money came from three shares of stock she bought–and held on to–in 1935.
Here's a shocker — she was good at saving and investing despite not being a big earner. Hahaha.
What Does All of This Tell Us?
So what can we learn from these stories?
My take:
Yes, it's possible to become wealthy on a small income. These stories prove that.
It's also possible to become wealthy winning the lottery. But that requires a lot of luck. For the record, these stories required a lot of luck too. Yes, these people were good at saving and had long periods to invest going for them, but they were very lucky in that they picked the right stocks to invest in. There are probably scores more who did the same things but picked the wrong companies and ended up with nothing.
Even if you get lucky with the right stock, these strategies only work if you have 50+ years to let them grow. So if your objective is to have $5 million when you are 100, these could work for you!
None of these people were living high on the hog during their lives. I'm not saying you have to be the Kardashians to enjoy life, but 70 years of scrimping and saving seems a bit extreme. I'm sure they were content with their lives in their own way, but there's no way I'd want to be so constrained spending-wise for so long. It would take the joy out of life for me.
It just seems so much easier (and more likely to succeed) that instead of having to be Warren Buffett-level on investing to get wealthy, that people should balance E, S, and I more. Work on earning more (either at your job, with a side hustle, or with investments — here are a ton of ideas for creating income), work on saving at a decent rate, and invest in decent-earning assets (like index funds) — as much as you can for as long as you can. This just seems like a much better combination for wealth to me.
So, what are your thoughts on this? Are you trying to become wealthy without spending much time on growing your income? Or are you trying to balance E, S, and I?