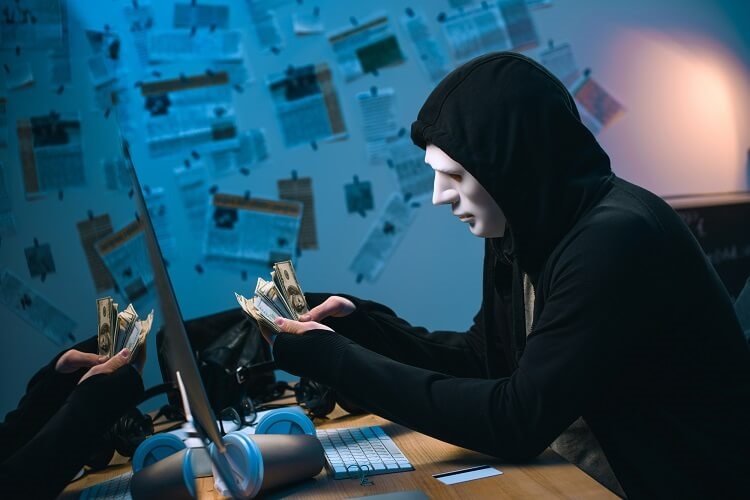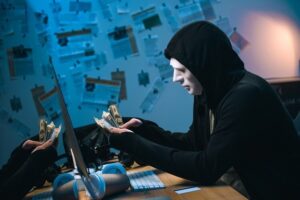 Today we finish our series on the book Retirement Fail: The 9 Reasons People Flunk Post-Work Life and How to Ace Your Own.
I'll share thoughts from the book as well as my take on what it says.
We've already covered the introduction and Reasons 1 and 2 and Reasons 3 through 5, so if you haven't read those posts you may want to check them out before getting into this post.
Let's get started…
Retirement Fail Reason 6: Being Scammed
I think we all know that there are people out there who want to make your money their money.
And no, I'm not talking (just) about financial planners. LOL.
I'm talking about scammers — which is the group the book now turns to.
The book also includes abusers in this section.
The author's thoughts:
Financial exploitation is a category of abuse in which vulnerable older adults, or sometimes those with disabilities, are deprived of their assets, often by a person close to them such as a family member, caregiver, friend, neighbor, or trusted professional.
Financial mistreatment ranges from outright stealing of funds or property to coercing a person to sign a contact or other document that he normally would not sign. Instances of financial exploitation are sometimes complicated by other types of elder abuse, such as physical or emotional abuse or neglect.
While the incidence of fraud is rising across all generations (and, according to one recent report, may be particularly high for Millennials), exploitation of older Americans is reaching epidemic proportions, described by MetLife as the "Crime of the 21st Century."
Just how much money is being swindled from seniors is a huge question mark: A MetLife estimate gauged the number to be about $3 billion annually, but an estimate from financial services firm True Link puts the costs 12 times higher, at more than $36 billion.
To the extent possible, it's wise to have a trusted person who you can count on to help oversee your finances.
If it's not a child or other relative it could be a close friend, pastor, or someone else you have created a close bond with.
Granted, it's hard to determine who is completely trustworthy until that trust is put to the test.
As for scammers, we all need to be diligent, less trusting of suspicious (or even unexpected) emails, texts, etc., and always educating ourselves about potential scams out there.
Retirement Fail Reason 7: Health Issues
You've heard it before: health is wealth.
And if your health is bad, you could have issues (including financial) whether you are 30 or 90.
Here's the author's take on health issues and how they could impact retirement:
When I talk about health matters as a retirement disruptor, I'm not talking primarily about bankrupting yourself as a result of a medical condition. That can happen, certainly, and it's critical to protect yourself by carrying adequate medical coverage and adjusting financial plans in the event of a serious diagnosis, but I'm referring in part to the lost potential to enjoy the retirement you desire – for you and, possibly, for your spouse.
Unfortunately, life sometimes throws us curve balls and we have to do our best to adjust. Sometimes couples plan to travel extensively in retirement or to live at a golf resort and enjoy their time together. But a person whose activity level becomes severely curtailed by health problems will need to alter his or her expectations for what life will be like.
And when one spouse faces a health crisis and ends up in a nursing home or passes away prematurely, the other can feel bereft, their vision for years of happy retirement with their spouse forever changed. Over the years I have seen how the "healthy" spouse, the one without Alzheimer's or stroke, who is often providing full – or part-time care for their spouse, is impacted emotionally and physically. When health issues arise, it is challenging for the entire family.
Sometimes life simply throws you a curve ball and the best of plans are disrupted.
A couple thoughts:
The author then suggests at least thinking through some potential health situations:
What if a health crisis disrupts your retirement plans? Are you prepared for the effects that a sudden heart attack, a cancer diagnosis, a stroke, or the onset of dementia may have on you and your family?
Perhaps we can never truly be prepared for any of these things, but it is worth giving them some thought and putting in place the contingency plans we can, without tipping over into obsessing about a future we can to stay as healthy as possible. While we can't control all disease and decline, there's a lot we can do to maintain and enhance our health as we age.
Personally, I don't spend any time considering the worst-case scenarios.
But I do work on something the author recommends above: "there's a lot we can do to maintain and enhance our health as we age."
More on this in a minute.
First, here are some of the things the book suggests doing to encourage healthy aging:
Eat well
Stay active
Exercise your brain — Decline in some areas of thinking (mild changes in memory and a slowing of the rate at which new information is processed) is a normal part of again, but research has shown that a lifestyle that includes mental stimulation slows cognitive decline. Any activity that keeps our brain busy is good for it, so read books, write, learn a new language, take a class, do a crossword puzzles, or embark on some other new intellectual adventure.
Practice good sleep hygiene
Nurture your relationships
Break poor health habits
I am working on all of these in some form or fashion as follows:
I limit sugar and carbs and strive to maintain a healthy weight.
I exercise six times a week (three cardio and three weights), walk 20k steps a day, and play pickleball 3-4 times a week.
I keep my brain active by writing (ESI Money and MMM), reading, doing Sudoku puzzles, and learning new things (generally related to MMM and some courses I'm developing).
I get plenty of sleep. I'm off to bed by 10 pm each night and up by 6 am.
I have good family relationships, especially with my wife who I spend the most time with of anyone.
My poor health habits generally revolve around eating junk food, and I've got those mostly under control. I don't smoke, drink, or take drugs.
Bad Events and Under Living Your Wealth
The last two reasons for failing at retirement are as follows:
Retirement Fail Reason 8: Being Hit by Bad Events
Retirement Fail Reason 9: Under Living Your Wealth
To be honest, there's not a lot new or worth sharing in these chapters IMO, but I do want to mention these last two reasons and give my thoughts on them.
So let's get to it:
The author lists the following as potential "bad events" (my words) that can cause retirement failure: stock market crash, lay off, and disability. FYI, if you're retired, you don't need to worry about a layoff, of course. Here he's talking about a layoff that disrupts your income prior to you retiring.
I've said it a million times, but this is yet another reason to have several margins of safety. Bad things can and do happen, so having backup plans is not only a good idea, but required.
As for "underliving your wealth" (author's words), the issue is that many people find it difficult to move from being a saver to a spender. Thus they spend way less than they can afford to. That is not a terrible problem in and of itself…it's really only a problem if you think you're losing out on something because you can't force yourself to spend more.
This is a HUGE issue for many wealthy people and one we discuss often in the Millionaire Money Mentors forums. It's what spawned the ISE philosophy originated by millionaire #18.
Once again, this is an issue discussed in detail in Die with Zero (in fact the whole book is about getting people to spend their assets versus underspending in retirement).
I am working on this issue personally, but not having much success. The reason is that I'm pretty content with what I have and what I do. I don't see how spending more will make me happier.
That said, I have done a few very small things to spend more: 1) I now eat breakfast at my gym 2-4 times a week. I get a breakfast sandwich and coffee while I cool down and relax before the day begins. 2) We kept the house at 70 degrees this winter and we are at 73 this summer. No more sweating it out in the summer or wearing five layers inside in the winter to save a bit here and there. 3) I play pickleball mostly on private, indoor courts these days — even in the summer. 4) We had a tree die in our front yard and just replaced it for $1,000 with a pretty good-sized maple (love the tree and love that we saved several growing years by buying it bigger (3.75 inches in diameter)). 😉
On the list: we hope to begin wintering in a warmer state. We're still in the planning stages and trying to incorporate my dad into our plans, so we'll see where it goes.
Ok, so help me out. What else can I spend money on to make myself happier?
Conclusion
The last chapter is titled "Finding the Right Financial Advisor." Hahahaha.
And it's about what the title states — helping you find the right advisor to help you with your money plans.
I think you know what I think of this suggestion, but let me be clear: the best financial advisor you can have is yourself.
Learn about money YOURSELF and then make the decisions yourself on what works and what doesn't.
If you need feedback to consider along the way, join something like the Millionaire Money Mentors, a group of successful and experienced friends who can offer suggestions for you to consider as you make your financial plans.
But ultimately, the final decisions reside with you — as they should be IMO.
Well, that wraps up our coverage of this book. What did you think of it? Has anyone read the book and have insights different than what I offered?