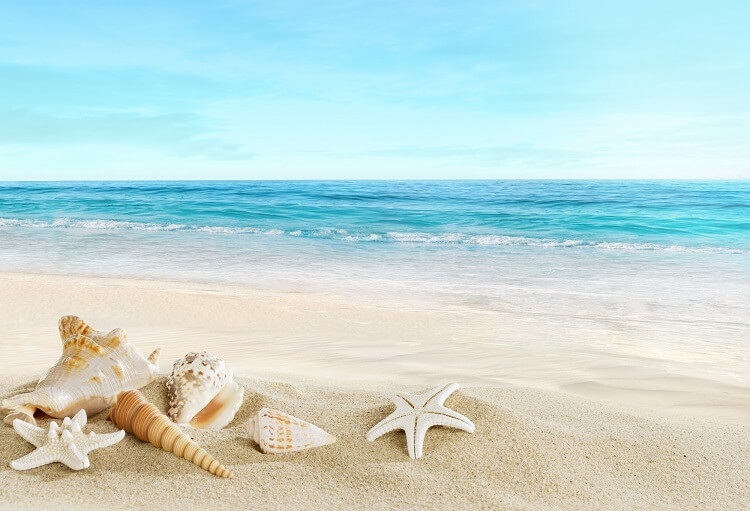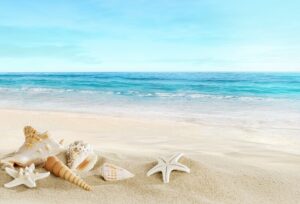 Today we'll finish looking at the ten steps people can take at home to think through the issues surrounding retiring overseas.
The list is from the great book How to Retire Overseas: Everything You Need to Know to Live Well (for Less) Abroad
, one I certainly recommend if you're thinking of ever moving overseas (or just like the concept).
As usual, I'll share what the book says on each step and add my thoughts afterwards.
If you missed the first two posts in this series, check out part 1 and part 2 to catch up with what we've already covered.
And with that said, let's jump right into the list…
Step 8. Figuring Out What to Do with All Your Stuff
This is a long section full of many decisions. A few of the issues covered:
Which of your current possessions do you need/want to take with you? My guess is that people tend to take way more stuff than they actually need/will use.
What is the best way to get stuff you need? In some cases, it may be cheaper to buy new items (including furniture) than to ship your current items overseas.
Shipping options vary and depend on a number of factors. Do your research in advance.
If I was moving I'd probably 1) sell most of my stuff in the U.S. and 2) buy new stuff wherever I was moving, trying to both save money and downsize at the same time.
Here's a key quote from the book:
The first step is thinking through (more objectively than I did for our first move) what you need to take with you, what you want to ship for immediate delivery, and whether you want to invest in shipping a full container load of stuff. For some people, this process is no more than another item on their Move Overseas checklist. For others, it's a serious psychological stumbling block.
The key learning I had from this section was to really think through your needs, then decide what you need to meet those needs, then decide how to best meet those needs (buy new stuff, ship old stuff, some combination).
Step 9: Set Up a Virtual Home Office
Let's begin with the book's take on this subject:
Your goal should be to go as paperless as possible. Organize your administrative life so that you can access everything online and tell your credit card companies, banks, and investment account managers that you want to receive electronic statements only.
If you need a paper copy of something, you can print one yourself from your electronic files. You can even opt to receive most subscription services digitally these days, eliminating the need to figure out how to have your favorite magazines delivered to wherever you're living each month.
I have (finally) moved our bills and financial statements to electronic delivery.
I know, welcome to 2020.
I'm a bit old-school and getting paper statements was one of the ways I have kept hanging on to from the 1990's.
But a couple things made me finally make the move to electronic. I initially did it when there was a rumor that COVID-19 could be transferred through the mail. At the same time I realized that we'd need to keep a handle on everything if we ever spent any time away from home in the winter (which we plan/hope to do).
So we now receive our statements electronically and pay bills online as well.
And as for magazines, what are those? LOL!
Step 10. Consider Your Options for Unretiring Overseas
Here's another idea from the book: instead of waiting until you retire to move overseas, why not do it sooner?
Their thoughts:
If traditional retirement is what you're after, no question, the opportunities overseas are diverse and appealing. I suggest many destinations in these pages where you could withdraw from the rest of the world and spend the rest of your days swinging in a hammock or bettering your golf game.
I'd like to suggest, though, that that's but one (I'd say limited) strategy. Why not think bigger and broader? Why wait until you have some magic number of dollars saved or invested to chase your dreams of cross-border adventure? Instead, use your imagination and your professional experiences and personal interests to conceive a strategy for earning the money you need to fund your adventures as you go. Not only is this approach more practical, as it allows you to control your income long-term and through retirement, but it's also immediate.
Of course, you could also be "retired", move overseas, and continue to work (despite what the retirement police might say).
Here's what the book says about this idea:
I've taken to describing the lifestyle as "unretirement." Unretired, I'm working and productive but in control of my day and my time. I'm not tied to a conventional work schedule or to a conventional anything. I organize an unconventional schedule that allows me to indulge in the best of the place where I happen to be that day while still meeting all my deadlines and business-building objectives. I'm more productive than ever because I'm more content, less stressed, and less distracted by day dreams of the life I could be living.
So if you're reading this post and planning to move overseas "some day", you might want to reconsider. Perhaps you have enough saved to move now.
And if you can't fully retiring, you could give semi-retirement a try. This is especially a viable option much earlier than normal retirement age if you have a side hustle.
Other Great Information in This Book
There's much more in this book that makes it a must-have if you're even close to considering a move overseas.
I'll briefly share some of the highlights I didn't have time to cover in this series…
Part 2 is titled "Looking for Something Specific" and lists the top cities around the world based on specific criteria most people are interested in.
The criteria they list the best places for includes:
Cheap living
Luxury living on a budget
Retire to the beach
Escape to the mountains
Top choices with school aged children
Entrepreneurs welcome
Best health care
Great weather
No language barrier
Part-time retirement overseas
Easy access to home
Tax-friendly jurisdiction
Established expat community
Fully wired location
Special benefits for foreign retirees
These are all separate groups. So they have suggestions for the best places to live for cheap living, the best places to live in luxury on a budget, and so on.
Part 3 lists "The World's 18 Best Places to Reinvent Your Life and Chase Adventures Overseas."
I didn't find a lot of places I liked on this list to be honest, but I did discover one possibility: Belize.
As for others, just let me say that if you like Central America and South America, there are tons of options for you.
Part 4 covers "Settling In" — things like renting versus buying house, getting around, making the most of your new life, etc.
It gives you all the practical tips you'd love (and need) to know but wouldn't have any idea how to handle unless someone who had been through it was advising you.
Part 5 lists several challenges and cultural differences and how to overcome them.
Some of these are the language barrier (of course), the hassle factor, managing your expectations, and many more.
The conclusion lists "Ten things learned in twenty years as an American abroad."
A few of my "favorites" here include embracing ambiguity, being ok with not understanding what's going on around you, and to abandon any idea you ever had about what is "normal".
Honestly, after reading these, I think I'll never leave the U.S. again. LOL! Can you tell I'm not good with "different" situations?
The appendix has "starter budgets for your new life overseas" for 13 different countries.
The great news for me was that I could live in Ambergis Caye or San Ignacio, Belize for $2,170 or $1,495 per month respectively.
I could sell my house here in Colorado Springs, use the $450k to buy dividend stocks yielding 5% and almost pay all my expenses in Ambergis Caye or completely cover them in San Ignacio with plenty left over. Not to mention, I'd save the $90k or so that I spend every year living in the U.S. That's the sort of cost savings we're talking about here!
There are some costs that they do not include (like healthcare) but they also greatly over-estimate some expenses IMO (the entertainment and housing costs could be reduced), so the numbers probably aren't far off.
Overall, this book is a great resource and one you should check out if you're interested in retiring (or moving) overseas.
Best Places to Retire Overseas
Reading this book got me to thinking about retiring overseas and what might be the "best" place for me if I was so inclined.
So I went to Google and searched "best places to retire overseas". As you might imagine, there were several articles on this subject.
Here's what the first said:
Pau, France
Ambergris Caye, Belize
Abruzzo, Italy
Central Valley, Costa Rica
Chiang Mai, Thailand
George Town, Malaysia
Algarve, Portugal
Puerto Vallarta, Mexico
Barcelona, Spain
Panama
A couple interesting things here:
Ambergris Caye, Belize is in this list as well. Apparently many people think it's a very nice place.
Panama is the only country named — all the rest are cities. I guess the whole country of Panama must be great.
Here's International Living's list in countdown order:
10. Vietnam
9. France
8. Spain
7. Malaysia
6. Ecuador
5. Colombia
4. Mexico
3. Costa Rica
2. Panama
1. Portugal
Portugal, Panama, Costa Rica, Mexico, Spain, and France make this list and the first.
No mention of Belize though. 🙁
This must be the go-to list because I saw it referenced on several other large sites. I guess International Living should know which are the best places to live in.
But to really hit my sweet spot I typed in "best beach cities to retire to in the world" and got this list:
Fort Myers, Florida
Sarasota, Florida
Daytona Beach, Florida
San Diego
Portland, Maine
Miami
Charleston, South Carolina
Melbourne, Florida
Jacksonville, Florida
Boston
Several thoughts here:
I don't know if Google recognizes what "in the world" means but apparently it translates the phrase as "in the U.S."
Lots of winners in Florida. Hopefully we're headed to a few next winter.
Complete no to Portland and Boston. Nice places, but too cold too much of the year.
I wasn't getting exactly what I wanted, so I tried "best beaches in the world". This was the first result:
Fiji
Maldives
Bora Bora
Tahiti
Maui
U.S. Virgin Islands
Bahamas
Kauai
Railay Beach
Phuket
Bali
Amalfi Coast
Crete
Sicily
Cinque Terre
Still not to my liking (and I disagree with much of this as I've been to some of the places noted above and been to other places, not mentioned, with better beaches). So I ended with "best Caribbean beaches" and got this:
U.S. Virgin Islands
Turks & Caicos
British Virgin Islands
Bahamas
Anguilla
Cayman Islands
St. Vincent & The Grenadines
Aruba
Barbados
St. Kitts & Nevis
St. Lucia
Antigua
Grenada
St. Martin – St. Maarten
Jamaica
It's a "fine" list IMO but I think they are grading more on quantity than quality (or at least as much).
Of the places we've been, I'd rate the beaches we've visited (which were supposedly "the best" the island had to offer) as follows:
Cayman Islands
Barbados
Antigua
Aruba
St. Martin – St. Maarten
U.S. Virgin Islands
British Virgin Islands
St. Kitts
I have heard that Turks & Caicos has some awesome beaches. It's one of the two Caribbean islands I've never been to that's on my "must visit" list.
On our cruises we've always asked the more experienced travelers what islands they liked best. Grand Cayman was frequently mentioned — which is why we went there (and went back).
In ending, I will mention that the article above does say the following about Grand Cayman:
It's hard to top Grand Cayman's Seven Mile Beach: The white sand and calm waves are nothing short of spectacular.
I completely agree!
Now it's your turn. What do you think of the book? And where's your ideal overseas retirement place and why is it your favorite?