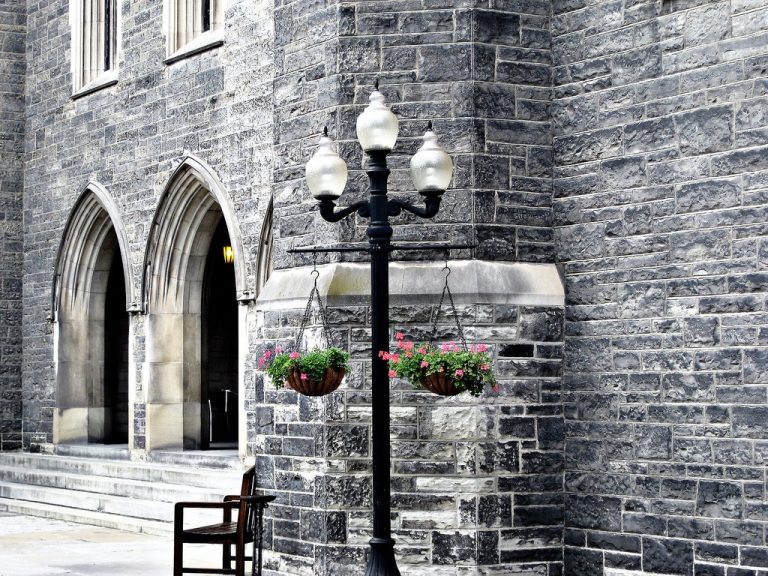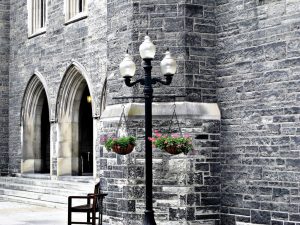 A friend and I were talking the other day. His daughter is one year younger than mine but both will be off to the college campuses of their choice this fall.
He was sharing that his daughter had the choice between two great schools in her state which would leave her with ONLY "tens of thousands of dollars in debt" upon graduation and another, highly rated school just three-hours from home, which will leave her with "over six figures of debt."
You can guess which one she selected. Yep, the high-debt one.
And it's not like she was choosing between an awesome school and two dogs. They were all great schools and two of them (the one she selected and another) are premier schools nationwide.
I told him what we had going for college and he said he envied us.
There are hundreds of "how to save on college" posts around the web, but I thought I'd give you a spin on the standard by making it personal and sharing exactly what we did to save on college costs. There should be lots of learnings in our story that can benefit others, particularly those families with a high income/high net worth (since we're out of the need-based aid options).
Talk and Offer an Incentive
College saving tip #1: Involve your kids in the decision and put in place incentives to encourage them to make responsible choices.
Our savings strategy started with a conversation with our daughter. It basically went like this:
We have saved a good amount for you to attend college ($90k).
This amount should be enough to get you a good degree from a solid school without having to incur debt.
If you decide you want to go to a school where it will cost more than $90k, you will need to pay/borrow for the amount above that.
If you complete your education and graduate for a cost lower than $90k, you can keep the difference.
The details of this arrangement can be seen in Managing College Costs by Offering an Incentive.
BTW, yes, this committed us to spending the full $90k in one way or another. But it also locked us into a maximum amount we'd pay.
In addition, you could say this was generous. We could have kept the difference ourselves or struck another deal like splitting the difference with her. But we viewed it as her money anyway and wanted to give her a large incentive. You can play around with the amount and the offer to fit your needs if you try something similar.
We had the conversation when she was 14 or 15. We also pointed out some ways she could choose to save if she wanted (which I'll discuss in detail below).
Free Community College Credits
College saving tip #2: Take advantage of free college credits.
When we lived in Oklahoma, they had a program where high school students could take classes at the local community college and receive both high school and college credit. Our kids were homeschooled, but they were allowed to take advantage of the program as well.
All the classes were online except for some tests that had to be taken at the school.
Fortunately, my daughter was bright and disciplined enough to take college classes beginning in her sophomore year. She took a couple free classes each semester and by the time we left Oklahoma, she had 21 credits to her name.
Online College Credits at Reduced Rates
College saving tip #3: Take advantage of low-cost online credits.
Then we moved to Colorado. They have the same high school/free college classes option as Oklahoma, but 1) you have to enroll in the program by a certain date (which we missed the first year) and 2) some of the classes required physical attendance at the college (versus taking all the classes online) which my daughter didn't like as it created conflicts with her work schedule.
So, we began to look at online college options. We eventually selected a college where 1) the credits would likely transfer easily to most other schools, 2) she might eventually attend in person, and 3) the costs were affordable.
We paid for these classes as they were part of her high school credits as well.
The online cost for high school students was $165 per credit hour versus the cost of being on campus of $636 to $953 per credit hour (assuming a low of 12 hours per semester and a high of 18).
For a year my daughter took two courses per term (eight-week classes) for fall, spring, and summer, and racked up 18 more credits.
Of course one of the keys for both this tip and the previous one is that the credits transfer to her final destination. If they don't, you're wasting time and money.
Stay at Home
College saving tip #4: Keep the costs as low as possible for as long as possible.
As we approached the fall of 2016, we had a decision to make. My daughter had enough credits to graduate from high school. But she was also only 17 and had one more year of high school left if she wanted it.
So the choice was to attend a college on-campus or continue her high school career and keep doing the online classes.
As you might imagine, the cost differences were enormous. On-campus she was looking at big money — tuition, room, board, etc. At home taking online classes, she was looking at a cost of zero since we agreed we'd continue to pay for her classes without using her college funds.
She decided to stay at home for an extra year. Over this time (which draws to a close in another month) she will get another 21 credits. For those of you counting, she's now at 60 credits and hasn't spent a penny of her $90k. (Yes, she'll begin her fall classes as a junior and will graduate at 20 — giving her two extra years of earning potential to boot!) Even if we had made her pay for the online classes, the cost difference between home and college was several thousand dollars.
Take the Money
College saving tip #5: Grab all the free money you can.
In the middle of this, we made a college selection trip in April of 2016. We visited three colleges and selected the one she had been attending online since it had the best combination of atmosphere, academics, and, of course, job potential post-graduation. (I must admit I'm a bit jealous — the college is awesome!!!)
We applied and she was accepted easily since she had been taking their online classes and had all A's. And we confirmed prior to this that all her credits would transfer.
Then we got to work getting as much free money as we could. We had started a list during our campus visit and we began to work it.
I filled out the wonderful FAFSA as early as we could. We got some aid because we committed early and some due to my daughter's academic success. Here's what we netted:
$6,000 annual academic scholarship based on her grades and ACT scores (which she took three times to get the score we wanted)
$2,000 annual early commitment award
$600 in credit at the book store for paying for the fall semester by the end of January
$250 one-time credit for applying early (I think the date was October 1)
These get us to $8,850 in aid per year.
FYI, we paid all her fall costs in January with a 2% cash back Fidelity Visa (there was no service fee to do this), so we're well on our way to another great credit card rewards year.
There was some other money we had the chance to get (namely entering the honors program and working on campus). But my daughter decided that since she would only have two years on campus, she didn't want to bog herself down with extra classes and work. She had enough money and wanted to enjoy herself too, which we agreed with 100%.
Annual College Cost
The cost of the school per year is roughly as follows:
Tuition — $22,880
Room (2 person, could have saved with three people) — $6,760
Board (best plan — can eat anywhere at any time) — $3,850
Activity fee — $730
Books (estimated) — $600
Health fee — $330
Total annual cost: $35,150
The Final Tally
Taking all this info together, here's where the numbers come out:
Four-year retail cost of this school: $140,600
Four-year cost of this school with the aid we received (assuming we get the same amount each year): $105,200
Cost my daughter will incur going two years: $52,600
Amount she'll have left over at graduation: $37,400
Of course she'll have more costs than what is above — miscellaneous supplies, events like concerts, etc. on campus, and maybe a trip or two — but those aren't knowable at this point. Besides, these numbers get us into the ballpark of what we'll actually see.
One problem we have with cutting costs is that I saved too much for college. You can see from the numbers above that our savings could have just as easily been too little. It's hard to guess what you'll actually spend on a big-ticket expense that's 15 years down the road when you start saving.
I believe I can take money out of her 529 for the college's retail price even if we don't pay it. That would be $70k or so for two years. I have already withdrawn $7k for her costs for 2016 (which I paid for personally from my funds, not hers, but I at least got money out of the 529). This gets me within spitting distance of $90k.
I'm working through withdrawal strategies with my accountant and will keep you informed as to what we decide. Who knows, maybe I'll transfer the money to my name and begin studying for my PhD in St. Thomas! 😉
photo credit: Blok 70 Toronto, Canada (University of Toronto) via photopin (license)