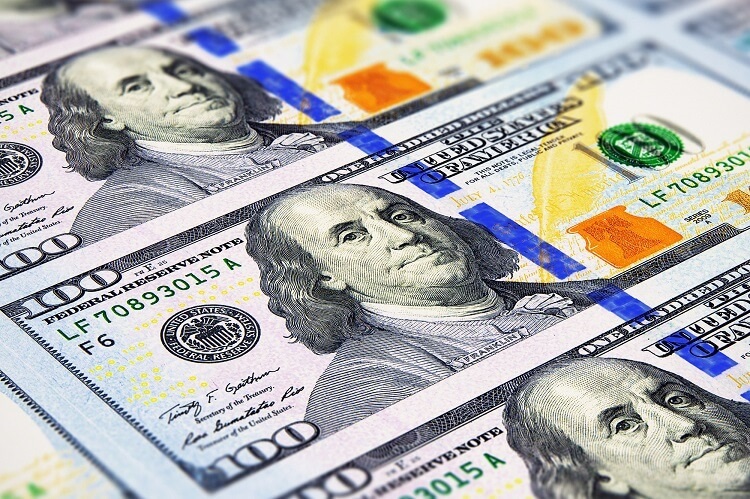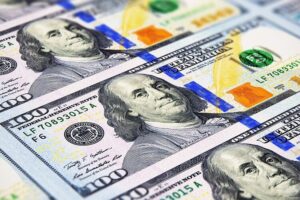 The following is a millionaire interview I first published on a previous site.
I have several of these interviews, conducted over the past several years, that I now want to place on ESI Money (so they are all in one place).
I've been posting them every now and then, but would like to get them all completed soon, so you'll see more of these in the next few weeks. All great stuff!
This interview was originally posted in November 2013. I have since lost touch with the interviewee.
If you'd like to be considered for an interview, drop me a note and we can chat about specifics.
My questions are in bold italics and their responses follow in black.
Let's get started…
How old are you (and spouse if applicable, plus how long you've been married)?
I am 43 years old.
My wife…well, a gentleman never reveals the age of a lady. 🙂
Do you have kids/family (if so, how old are they)?
We have one daughter who is a teenager.
What area of the country do you live in (and urban or rural)?
We live in an large city in the south.
What is your current net worth?
$2.2MM in investments.
We don't include our home equity, pension accounts, cars, other similar assets in that number but they would push our net worth up to $2.5MM or so.
What are the main assets that make up your net worth (stocks, real estate, business, home, retirement accounts, etc.) and any debt that offsets part of these?
Stocks, municipal bonds, ETFs and a few mutual funds.
We have a mortgage for our house which we haven't paid off since we are planning on moving in the next few years.
We also have a low interest loan on a car that we haven't paid off since we can get a higher yield on our investments than the interest rate on the loan.
Asset allocation:
5% cash
67% US stocks
10 % foreign stocks
16% bonds
Stock style is 44% large value, 34.8% large cap growth, 16.5% mid/small value and 4.5% mid/small growth.
What is your annual income?
$250,000 after raises this year. We have been greatly blessed in our lives.
How did you grow your income so high?
Initially, we switched companies often which resulted in a large raise each move.
Recently, we've settled down and worked hard and made ourselves indispensable at work.
As a result of the hard work, I've had 2 promotions in 3 years and my wife has been well rewarded through bonuses and stock even though she has remained in the same job. We both have had top ratings the last 2 or 3 years in our job reviews.
There is a benefit in my company for staying put. My company matches 50% up to 6% on my 401K but they also put in an additional amount to take the place of a pension.
This year I got 7% additional and in 2 years I will get 10%. In seven years it will increase to 15%.
My wife's company has a pension in addition to matching 100% up to 7% for 401K.
What is your main source of income (be as specific as possible — job, investments, inheritance, etc.)?
Jobs
What is your annual spending?
Initially we tracked every dime, but now we have a pretty good feel about our spending and don't have to track the details anymore.
Our approximate breakdown is roughly 25% taxes, 50% investments/saving and 25% for living expenses, charity, etc.
How did you accumulate your net worth?
Although we didn't make a large amount of money initially, we always saved and paid our bills on time.
My wife and I have always been frugal. We don't do without, but we don't go overboard.
About 18 years ago we began investing with a small amount of savings. Of course we didn't know what we were doing and trusted our "advisors". We didn't know what style of investing we wanted to do so we followed the crowd and invested in the latest and greatest.
In the dot com bubble, we lost about 50% of our portfolio and learned that we were horrible stock pickers, most advice we received was rubbish and our "advisors" were just as bad.
After three or four advisors for three different firms we finally found an advisor that was honest and put us on a more conservative path. Dividend payers and conservative mutual funds. I began to realize that this was my kind of investing. It was much less stressful for us than trying to guess when the stock was at it's peak.
Now our portfolio consists of dividend achievers, MLPs, REITS, and the like. During down turns, we try to cut spending a little and invest more. In my mind, if I buy more shares, I can get more dividends, which buy more shares, which means more dividends…well you get the point that it snowballs.
We continue to max out our 401Ks, and invest the rest in taxable accounts since we make too much to invest in a Roth.
We do have pensions, but we consider them gravy and don't plan our retirement on them being present since that is the most conservative route.
We also do not count on social security since I would not be surprised if we are means tested out of it.
What have you learned in the process of becoming wealthy that others can learn from?
Quite a few things actually.
Early in our investing "career" we learned not to be greedy and chase the latest, greatest, and fastest movers. In our case, the turtle beats the hare any day. There is no get-rich-quick scheme.
The second thing we learned is that most financial advisors are just sales people that push their firm's recommendations. Typically by the time they recommend getting out of a stock it is too late. Out of the 6 or 7 advisors we have used only one has acted in our best interest. I now handle our investments.
A third thing we learned is to ignore the "experts" on TV and on financial websites. It seems to me that at any given time 50% say to sell when 50% say to buy. Fifty percent say the economy is improving while 50% say it is getting worse. Both sides can't be right at the same time. If the experts knew everything, they would rule the world since they would be worth trillions.
We also learned to be an investor and not a speculator. Speculators look at the short term and try to make a guess when the market is in their favor. Investors are in it for the long run. In the short term, emotion rules the day and leads to huge ups and downs in the market. Investors can ignore most of the noise and make rational decisions on their next move.
Time is your friend and you MUST invest early. The earlier the better. We've all read the stories how someone who invests a given amount for 10 years in their 20s will have more than someone who invests the same amount for 20 years or more if they start later in life. If you get a raise or a bonus, invest it instead of spending it.
Your career is very important for making enough income and is your best asset. Work hard and make it grow. If you go to college, make sure your investment in college will provide a return. Don't spend $100,000 on a degree than pays $20,000 per year.
Before you start investing in individual stocks, make sure you have a good base of diversified index funds. Make sure you have decided on the style of investing that makes you comfortable since that will dictate your investment selections
Life is not fair and things will go wrong sometimes. Deal with it. You will make mistakes, learn from them and move on. You will lose money on your investments at times, learn from it and move on. Quit whining and figure out how to make the best out of the situation you are in.
The last major thing we learned is self-control. You must control your spending, control your desire to keep up with the Joneses and focus on your family.
You must control your fear about downturns in the market or mistakes you have made and act rationally. Control the fear and don't let it control you. Downturns happen and they are actually a good opportunity for you. Every time there is a downturn, we keep investing and the slope of the line that is the value of our portfolio is steeper every time the market comes back. People who panic tend to buy high when everyone is talking about the investment and then sell low after the decline has happened.
What are you currently doing to maintain/grow your net worth?
We target a minimum of 50% of our income to be saved.
All dividends and interest are reinvested or used to buy more securities. This allows for purchase of more shares when the market is down which pays more income which then can be used for more shares.
Can you tell yet that we like income? 🙂
Do you have a target net worth you are trying to attain?
Our plan is to live off the dividends and interest our investments provide. Right now, our portfolio's yield is around 3.5%.
If necessary we will sell shares in retirement, but that isn't our desire.
As a backup, we do have a target of a little under $4MM to be on the safe side.
To arrive at this number, we assumed that we desired $90,000 in today's dollars and assumed a 4% inflation rate. Yeah, I know that is high but it makes us feel comfortable.
We tentatively plan on retiring in 12 years when I am 55 and at that time, the $90,000 will be around $155,000 in future dollars. If you multiply this by 25 (ie the 4% rule) this equates to a little less than $4MM.
What are your plans for the future regarding lifestyle?
Retirement won't mean that we quit working, it just means we can do something else that doesn't pay as well as our current jobs.
This year we hit the point that if our investments grow at 4% we will be at our goal of nearly $4MM by retirement without any further investment.
Of course, we will keep investing until we retire and maybe even in retirement if we are working.
In the near future, we want to travel some but nothing too extravagant.
At some point, we want to buy some land and build a small house on it.