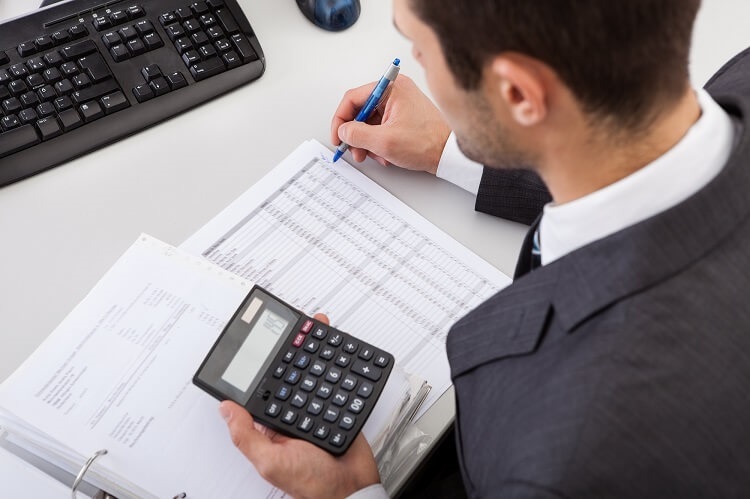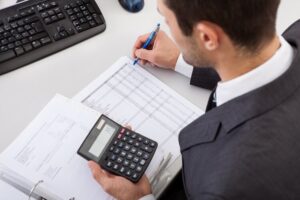 Here's our latest interview with a millionaire as we seek to learn from those who have grown their wealth to high heights.
If you'd like to be considered for an interview, drop me a note and we can chat about specifics.
This interview took place in July.
My questions are in bold italics and his responses follow in black.
Let's get started…
OVERVIEW
How old are you (and spouse if applicable, plus how long you've been married)?
I am 55 years old and my wife is 52 years old.
We have been married 30 years later this year!
Do you have kids/family (if so, how old are they)?
We have one fantastic daughter who is 14.
What area of the country do you live in (and urban or rural)?
We live in a suburban area of a large Midwest city.
What is your current net worth?
Our current net worth in today's market is about $5.3M.
What are the main assets that make up your net worth (stocks, real estate, business, home, retirement accounts, etc.) and any debt that offsets part of these?
Our net worth is composed of the following areas:
IRA's/401k – $3.0M
Taxable Investment Account for retirement – $750k
Money Market/Savings – $520k
Home – $350k
Second Home/Property – $250k
529 Plan – $180k
Wife's Business Value – $250k
We are fortunate to have zero debt.
EARN
What is your job?
Currently, I work part time doing various administrative work for my wife's business.
She purchased the business in 2012. It's a rather unique business that is seasonal from August thru May.
Therefore, there is very little work that needs to be done in the summer months but is definitely full time the other months except for about a three week break between Christmas and after the New Year.
My career started out in Accounting/Finance for about 10 years and I have various roles with progressive responsibility.
The following 20 years were in Supply Chain/Logistics management roles for an organization that went through various ownership changes over the years including being part of a global entity for the last 10 years or so.
About three years ago the company went through another reorganization and my position was eliminated. I was given a good severance and for the first year I searched for a position in my previous Supply Chain career.
After turning down a couple jobs, I realized that type of work and environment was not appealing to me anymore including the travel. Fortunately, we were in a position to make that decision.
I have spent a good amount of time looking for at small businesses, franchises and other opportunities for a complete change from my previous career. However, I have yet to find anything that interests me to a great extent. So, am I retired, semi-retired, or still looking for the right business? LOL
It varies by the day of the week but I am hoping to find something for the next phase of my working career. I am always looking for new ideas.
What is your annual income?
My wife's business generated $100k – $120k annually with about three months off. This has been a very consistent cash flow between 2012 thru early 2020.
However, COVID has impacted the business this year and how the startup of the new season with look in August is very uncertain. So the very consistent cash flow generated by the business over the last 8 years may not be the same.
Tell us about your income performance over time. What was the starting salary of your first job, how did it grow from there (and what you did to make it grow), and where are you now?
My first job in Accounting was $21k annually back in 1986. My income progressed and by 1998 it was about $100k after I transitioned to Supply Chain management. When my position ended in 2017 my income was about $225k including incentives.
During the first 8 years of my career I worked for three different companies to expand my knowledge and exposure to become more marketable and increase my income in one particular industry.
Then in 1994, through a consultant I was introduced to the owners of a privately held company that was looking to fill the role of a Controller. This company was in an industry completely different than my prior experience and quite honestly a "boring" commodity business. However I felt there was a great opportunity due to growth, working environment and the experience of working directly with the owners. Finally, they offered to pay for my MBA as part of the employment package.
Logistics/Supply Chain was critical to this business so it helped me transition to a new career. My income grew more as this privately held company was eventually sold and became part of a global organization several years later.
What tips do you have for others who want to grow their career-related income?
In today's working world it's imperative you change organizations to gain additional marketable skills especially if your current company cannot offer you the opportunity. Long-term loyalty is not important unfortunately but skills and experiences gained from varied jobs and environments is more important.
Also take on roles or special assignments that give high visibility, even if temporary. This may involve an assignment in another part of the country or world.
Seek out those areas where you can specialize in your field and obtain the certifications and/or continuing education programs that support those areas.
Always track your annual objectives and goals for incentive/bonus maximization.
What's your work-life balance look like?
Obviously my current work/life balance is quite different than when I was working in my previous career. This time has allowed me to assist my parents who are in their mid to late 80's and still live on their own. I would not have been able to assist in the same way with a 50 hour work week and travel. Along with my sister it's been great to have the additional time for them on a weekly basis.
Also, the time with my wife and daughter has been priceless especially with our daughter now in high school and having the time to help her navigate during such an important time.
Finally I have used the time to become more healthy mentally and physically despite not finding my next career step.
Do you have any sources of income besides your career? If so, can you list them, give us a feel for how much you earn with each, and offer some insight into how you developed them?
We earn about $40k annually in dividends and capital gain distributions from our taxable investment account but these amounts are reinvested.
SAVE
What is your annual spending?
Our annual spending is about $65k based on 2019.
This has been reduced but not drastically in the last couple years since my employment change.
The areas of reduction have been mostly dining out and travel besides income taxes.
What are the main categories (expenses) this spending breaks into?
ACA insurance and estimated deductibles: $12k
Primary home insurance, property taxes, repairs, utilities (We live in a high property tax area – 9K on a 350K home): $17k
Second home fixed costs: $5k
Groceries: $7K
Life insurance: $1k
Clothing, education: $4k
Auto repairs, insurance, fuel: $7k
Taxes other than property: $8k
Other: $4k
We pay minimal federal taxes now as we contribute to my wife's 401k, both IRA's and a HSA to lower our MAGI to get a ACA subsidy. After these reductions our taxable income becomes quite low.
Do you have a budget? If so, how do you implement it?
We create an annual budget and I monitor it every month or two.
My wife only wants to know the basics a few times each year.
What percentage of your gross income do you save and how has that changed over time?
Based on 2019 we save about 30% and previous years when our income was substantially higher we saved about the same percentage between retirement and nonretirement accounts.
As my income increased from late 1990s to 2017 our percentage saved often increased as we paid off our current home with a 15 YR mortgage in 2011, maxed out 401ks and IRA's and saved additional funds in taxable accounts. This was important to get us to our current financial health.
What's your best tip for saving money?
Best tips that worked for us:
We based our housing affordability on a 15 year mortgage as we live in an area that has not experienced large market value increases but more inflationary ones. Therefore you were not likely to make huge increases in equity based on market increases like some other areas of the country.
We never viewed our houses as investments.
When we built our current house in 1996, we could have built a larger and more expensive one but maintained a spending budget on the house that included all the additional items with new construction like a yard, additional furniture, window treatments and other items. We knew some people that went bigger with a 30 year mortgage and it became a larger burden.
Also we wanted to be able to pay all our bills from one income. At the time we built our home we were making about $100k combined.
Also, later during the 2000's we consciously avoided upgrading to a larger home to keep investing money for the long term.
We usually did not buy new cars mostly good used ones for cash. This allowed us to avoid car payments/leases and just have the mortgage payment.
We maxed out retirement plans with the funds we saved from items above and started our daughter's 529.
We lived below our means but not to extremes as we did not buy many nice to have expensive items.
What is your favorite thing to spend money on/your secret splurge?
Our favorite thing to spend money on has been outdoor travel to the Northern Rockies.
We have not done a trip to this area since 2016 and are overdue. We typically did a trip annually and some years twice.
INVEST
What is your investment philosophy/plan?
Our investment philosophy has always been invest early, invest consistently and keep it relatively simple. It was the typical pay yourself first but set up your lifestyle where it's achievable.
Believe it or not, we started IRA's in 1987 and generally maxed then out every year. I always remember a professor in a class right before I graduated brought up an IRA discussion. He told the class if you learn one thing only from this class remember the time value of money concept and apply it to your life with an IRA. His comments always resonated with me.
Even when my wife did some good contract work in the early 2000's we established a SEP for some of her earnings.
In addition, we always contributed to 401ks and by about 30 years old we started maximizing then just about every year.
Generally additional savings was kept in short term things like money market and some more balanced funds.
What has been your best investment?
Honestly our best "investment" has been my wife's business.
She has worked very hard over the last 8 years to improve its profitability. Like I mentioned earlier, with covid there is a big question looking ahead but the past 8 have been consistently good.
What has been your worst investment?
Our worst investment has been a couple REITS in the past few years.
Thankfully they were not large investments but they were recommended by an investment advisor and I should have thought about them further given I had little knowledge of their particulars.
What's been your overall return?
Our overall return on our retirement accounts has been about 9% over the last 20+ years as an estimate.
How often do you monitor/review your portfolio?
I now monitor our investments monthly but previously it was 3 or 4 times annually.
NET WORTH
How did you accumulate your net worth?
The accumulation of our net worth was a result of saving consistency over a long period of time.
The consistency means always contributing to IRAs, 401ks and taxable accounts as well. We generally invested in about a 80/20 mix over many years to allow for market gains over the long run.
We also did not adjust our portfolios often as long as we felt the mix and fund selection was good.
I feel our incomes were moderate for white collared careers in today's world. Certainly not large but reasonably good with reasonable income appreciation over time.
However, we also were very fortunate on a few fronts.
We stayed employed at good jobs and were never really involuntarily unemployed until my previous career ended in 2017.
During the 2008/09 recession I was employed in a business that excelled and we were able to invest more money during a time of low market prices. This was an enormous advantage and benefit now 10 years later.
Our retirement investments increased about four fold during 2009-19 due to the market and maximizing our investments in IRA's and 401k's.
My wife had a good career and chose to end it in the early 2000's but did some good consulting and contract work that was lucrative for a couple years. Also, she found the opportunity to buy her business through being a volunteer at our daughter's school in 2012.
What would you say is your greatest strength in the ESI wealth-building model (Earn, Save or Invest) and why would you say it's tops?
Our greatest strength has certainly been the Save part of the model.
What road bumps did you face along the way to becoming a millionaire and how did you handle them?
Our main road bumps were keeping the discipline on saving compared to spending money on other larger items.
It's always tempting to stretch your lifestyle significantly when your income is stronger and increasing.
Honestly I knew at some point in my career, there would be a job elimination as it happens to about 60% of people over 50. I wanted to be prepared where we had more options to deal with that type of event in your life.
What are you currently doing to maintain/grow your net worth?
We are working hard to manage our long term investments and watching them closer than previously especially in today's volatile markets.
We feel there is a larger risk for another sudden downturn.
Although, we may not significantly change our portfolio but we want to make sure we are in those best to balance the risk.
As far as growing our wealth we are looking for another small business and/or rental properties.
Do you have a target net worth you are trying to attain?
Our basic plan is to retire in 5 years and we were hoping to have about $4.5M in retirement assets at that point but with the current uncertainty it's difficult to estimate.
How old were you when you made your first million and have you had any significant behavior shifts since then?
Our net worth became a million about when we were 40/37 years old so approximately 2005.
What money mistakes have you made along the way that others can learn from?
I think the biggest mistake we made was not investing completely in the stock markets at least into our 40's. We always were at some mix of 80/20 or 70/30.
In addition our taxable accounts always had too much cash.
I think our investment accounts today would have been much stronger had we invested 100% in the market into our 40's along with some of our taxable cash accounts invested similarly.
What advice do you have for ESI Money readers on how to become wealthy?
First develop and maximize your career's earning potential. This will give you the resources with discipline to create a long term wealth plan that is achievable. This may entail getting an advanced degree or accepting a different role out of your comfort zone where you work.
Also, stick with organizations that are growing as there are always opportunities. You can be the best in your role but if the company is stagnant, you will have little opportunity.
For some, it may entail selecting and training for work that is very much in demand that does not necessarily mean going to college. I have met many plumbers, mechanics, welders etc. that have made large amounts of money and established small businesses with their skills.
Second, develop a spending model that is below your means substantially so you can consistently invest a large portion of your income. Use every tax deferred tool available to you whether it's a 401k, IRA, SEP or other self-employed plans.
FUTURE
What are your plans for the future regarding lifestyle?
Our current net worth has allowed me to downsize my career as I am actively looking for something different.
Our unofficial plan is to retire in about 4-5 years once our daughter is in the midst of college.
Most of our retirement assets cannot be accessed for another four years as well.
What are your retirement plans?
Our retirement plans are to utilize our assets at a 2%-3% level annually which hopefully entails dividends, capital gain distributions and interest.
We would like to obtain a rental property or two to subsidize this as well.
Another option may be hiring someone to manage my wife's business and we still have residual income from it as well. It's more likely we will sell it though.
Our plans are to live on the property where we have our second home or find another property we like better and sell our primary home. We would live in a rural area a few hours from our current area as there are many things we would like to do with the property and we like the rural atmosphere.
Also, we would like to spend some extended time each year in the Northern Rockies.
Are there any issues in retirement that concern you? If so, how are you planning to address them?
The largest issue that concerns us is healthcare.
At this point, we are on ACA and it's difficult to tell the future of it. If it's repealed, we will need to get a basic job with healthcare benefits or possibly obtain a policy through my wife's business but that may not be possible.
The second issue is the general market value and timing of our retirement. At this time we are at a 60/40 mix with our retirement investments and a sudden market decrease around the time we retire could be problematic. However, we will have a few years of expenses in cash established to avoid selling investments that fall in the market.
MISCELLANEOUS
How did you learn about finances and at what age did it "click"?
For us it clicked early with saving from our parents.
Also, once I took finance courses as an undergraduate, I further understood the time value of money concept.
Who inspired you to excel in life? Who are your heroes?
My parents always inspired me on to do my best and have a strong work ethic.
Do you have any favorite money books you like/recommend? If so, can you share with us your top three and why you like them?
I am embarrassed to say I have a long list of books recommended on various blogs including this one but have not started them yet.
Do you give to charity? Why or why not? If you do, what percent of time/money do you give?
I have spent time with my daughter at local animal shelters and have supported a few charities but on a small basis.
I would like to devote time when I am retired to the Nature Conservancy.
Do you plan to leave an inheritance for your heirs (how do you plan to distribute your wealth at your death)? What are your reasons behind this plan?
We would like to leave an inheritance to our daughter so she has a financial buffer to allow her to spend more time on her passions.