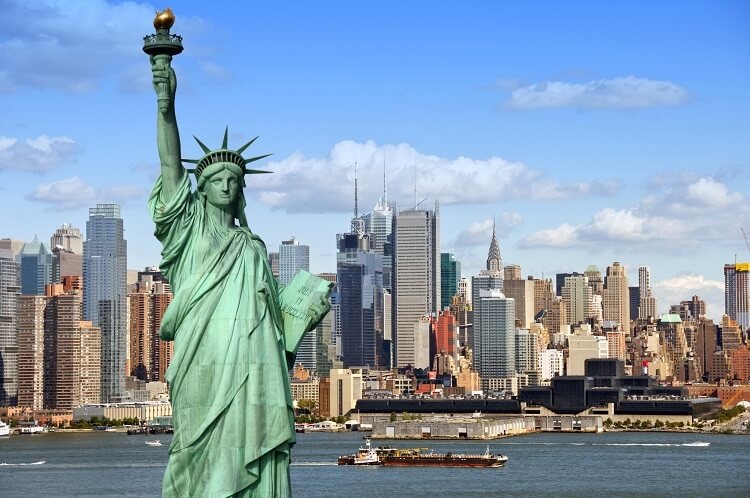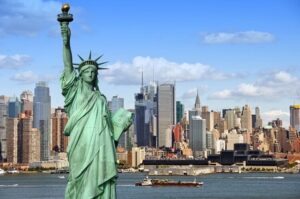 Here's our latest interview with a retiree as we seek to learn from those who have actually taken the retirement plunge.
If you'd like to be considered for an interview, drop me a note and we can chat about specifics.
My questions are in bold italics and her responses follow in black.
Let's get started…
GENERAL OVERVIEW
How old are you (and spouse if applicable, plus how long you've been married)?
I am 51 years old.
Do you have kids/family?
No kids. No spouse/partner.
What area of the country do you live in?
I live in New York City.
Is there anything else we should know about you?
I am female, and a minority.
I immigrated to the US (NY) with my parents and siblings when I was a kid.
While I had a pretty frugal upbringing, we never lacked for food, clothing and shelter.
RETIREMENT OVERVIEW
How do you define retirement?
I define retirement as not working (or just minimally) and still be able to fund one's way of life.
If you do earn a bit, it's not a lot, i.e., you couldn't fully support yourself/your family where you live on that income.
How long have you been retired?
A little over a year now.
What was your career and income before retirement?
Most recently, I worked at a major broker-dealer, as a finance and planning manager. 12 years total.
Prior to that, I was at a global consulting firm for 8 years, working on business strategy and process reengineering projects.
Over this 20-year period, my compensation has grown from about $90k to $500k.
Prior to attending graduate business school, I worked for a large bank as a business analyst for 6 years.
Before that, I was in college, studying business as well.
Why did you retire?
I'd been thinking about early retirement for many years. At 50, I was finally ready with good healthcare in hand.
While I had planned to quit voluntarily in March 2018, I was able to time it with an employee layoff effort. So technically, my employer retired me!
PREPARATION FOR RETIREMENT
When did you first start thinking seriously about retirement and when did that turn into a decision to do it?
I've thought about retirement since my mid-30s but didn't commit to it until I had fair bit of savings to feel it was achievable.
I had been getting more and more disillusioned with Corporate America. I am not well suited to playing politics and the norms of favoritism / bias (age, race, gender) were wearing on my morale.
Also, I had really enjoyed my prior sabbatical (layoff). I'm a good saver so I felt less pressure to get gainfully employed right away.
What were the major steps you took from deciding to retire to developing a plan to do so?
In my late 30s, I hired an investment manager to help me manage my money. I was good at saving money but was bad at investing it.
I wasn't too interested in the subject at the time and my job took up much of my time and energy. I was making typical mistakes of a rookie investor: buy high/sell low, poorly diversified, picked high cost funds, etc.
Part of the services included a financial plan (updated annually). It was a good exercise to quantify my annual spend and I've continued the discipline to date.
Initially, we set a target for retiring at age 60. Over time, we kept reducing the retirement age: 55 and then 50. With stress testing and reduced return rate assumptions, the plan looked solid.
The other good thing about having a financial advisor was that they got me to think about managing risk as well. 1. asset allocation – we talk about this all the time, especially during market downturns. 2. long term disability insurance 3. estate plan / power of attorney / healthcare proxy, etc.
By my mid-40s, I became more knowledgeable on investing and started managing some of my own money.
What did your pre-retirement financials look like?
Early last year when I retired, my net worth was $4.3m as follows:
Deferred compensation after tax $200k
Checking/savings accounts $100k
Brokerage accounts $2.2m
IRA/401K/Pensions/HSA $1.0m
Home equity net of mortgage: $800k
No other debt aside from credit cards that I pay off every month.
What was your overall financial plan for retirement?
My annual expenses are about $73k. Was $93k before paying off my mortgage.
In the 13 years I've been tracking, I've kept my cost of living in check.
Before I retired, each year, I maxed out my 401K / HSA contributions and saved the rest $100k+ into taxable brokerage accounts managed by me or by my investment manager.
Asset allocation is roughly 65% equity / 35% fixed income. The managed accounts are in a variety of stocks, bonds, REITs and a few funds. The portion I manage are all index mutual funds and ETFs.
Did you make any specific moves to prepare your finances for retirement?
I didn't intend for my day-to-day life and spending to change much from pre to post retirement so I didn't need to prepare too much. More like every day is Saturday and Sunday in retirement. For now, I'm happy to enjoy the simple pleasures of life.
In the last five years before retirement, I did become less of consumer (read The Year of Less
by Cait Flanders). I became more of minimalist – spending only on what mattered most to me. I've also become more environmentally conscious (e.g., so much gets thrown away) so have looked to reuse or buy used items where I could.
I'm also not one for keeping up with the Joneses so lifestyle inflation is not an issue. My home is a one-bedroom apartment so no plans to downsize.
After I was laid off and got my severance check, I paid off my mortgage to reduce my monthly draw down. I also started a donor-advised fund, which also will reduce my annual spend a bit. I didn't include it in my net worth figures above as the money technically is no longer mine.
In FIRE terminology, I'm probably considered Fat (and lazy) FIRE. I don't intend to do geo-arbitrage or work any side hustles or set up for rental income. New York is an expensive place to live but I know of nowhere else I'd rather live. Also, most of my family and close friends are in NY as well.
Who helped you develop this plan?
My investment manager was definitely a big help in running my numbers and getting my investments in order.
Also, in the last few years, I learned about FIRE so did read a lot of FIRE blogs and early retirement articles – definitely drank that Kool-Aid.
What plans did you make in advance to leave your job?
I looked into healthcare quite a bit as I didn't have the option of relying on a working spouse's healthcare plan. Thankfully, there was a viable plan via my employer for ex-employees age 50 and over.
Behaviorally, there were some shifts. I became less bothered by work-related nonsense as I knew my time there was limited. Working overtime became less frequent. I generally didn't go the extra mile anymore as I was no longer invested for the longer term.
What were your pre-retirement concerns (financial or non-financial)?
I wondered if I would have an identity crisis after I retired. My job took up so much of my waking hours and I have invested in my career for decades. Would I feel less self-worth if I was not working, producing, earning an income?
Financially, I felt like I had saved enough, including some extra cushion. Some outlier risks are if my family experience financial hardships beyond what I can afford to help with.
How did you handle deciding on and paying for healthcare?
To me, the ACA marketplace for New York consisted of very few providers who offered either affordable low-quality plans or decent-quality insanely-expensive plans. The plans offered in 2017 were better but have since gotten worse.
Thankfully, my employer offers access to good healthcare (unsubsidized) if you are over 50 and have worked there for 10 or more years. This healthcare had plans from known providers, good quality coverage but less expensive than the NY healthcare marketplace. I still think it's expensive but I'm relieved I have access to it and can afford it.
I plan on staying with a high deductible plan for as long as I remain relatively healthy. During that time, I can continue to contribute to my HSA account annually which will also reduce my AGI.
After 65, Medicare takes over and the cost of that plus Supplemental (along with 5% annual cost increases) are built into my financial plan.
How did you tell your family and friends of your plans?
I've been talking about it for years with my closest family and friends so it was not a surprise to most of them. There are a few who didn't really believe I was really going to pull the trigger, so they were surprised.
I still keep it a secret from some if I think their reaction won't lead to good outcomes for them or for me in the long run.
I tell acquaintances if it comes up or they hear about it through others. My general view is that anyone with less than positive reactions are reflecting their own worries about early retirement, e.g., not having enough money, not knowing what to do with their time, judging themselves to be non-contributing members of society.
THE ACT OF RETIRING
How did you ultimately retire?
In mid-2017, my group at work was going through some senior management changes. I was reporting to someone new and over several months as I was getting to know him, I could see that he was the type who was going to replace everyone who reported to him directly.
Everyone who was at risk started looking for a new job. I was an outlier in that I wasn't showing signs of doing so. Several folks at work offered to put me in touch with potential hiring managers and I had to do a bit of verbal dancing there.
In January 2018, my new manager asked me to train various people on my job duties so I knew the end was near. In February, I was called into HR and laid off.
What went well?
Before the organization changes, I had planned to quit my job in March 2018. Getting laid off a month earlier than I planned and getting a severance check were what went well.
What didn't go so well?
My ego bruising.
I had given the firm 12 years and, in the end, my meeting with HR, packing up my stuff, etc. was over and done within 3 hours. No farewell drinks, no words of appreciation before I left the office for good.
No one else from the broader team knew about it until the next day or several days later. That's today's Corporate America for ya! Though in some ways, it's easier to leave under radar.
Since then, I heard that three people had to be hired to do my job completely.
How did you ultimately find the courage to do it?
Not much courage needed. As I had been thinking about early retirement for a while, I was getting very comfortable (and eager) with the idea.
I knew I saved enough and had good healthcare. I knew my spending was stable and well monitored. I hadn't enjoyed working for several years and thankfully no longer had much identity and self-worth tied to my job.
After decades of working, I've made some meaningful achievements and knew I no longer need to prove to myself or others what I'm capable of.
RETIREMENT LIFE
How was the adjustment, especially the first few months after retirement?
I love not working. The environment was so toxic to me for several years. My friends asked me if I was going to take a big trip or throw a party but in truth, I was so happy to not work, that that alone was enough reward and celebration for me.
The most surprising adjustment was breaking the habit of looking at my smartphone for work-related emails. Clearly, this was a long-ingrained behavior, reading and replying to emails constantly throughout my waking hours, in and out of the office.
Practically and immediately, I needed to set up some tools for calendar, contacts and to-do lists. I didn't realize I relied so much on work applications (Outlook) to manage my personal activities. Now I'm using Google Calendar, Google Contacts and Todoist apps.
For the first few months, I slept a lot (no more alarms!). Ate less and better (no more stress or comfort eating). Walked more, lost some weight. Did a lot of leisure reading. Watched a lot of TV (which I do a lot less now). Reconnected with many friends not seen in a while or lost touch with.
Purging and fixed up my home – in particular, felt great to donate all my work-related attire, business books, etc.! My home is better now for me and for hosting guests.
I also started a journal, writing my thoughts on retirement life and work life in hindsight. It's nice to look back on your thinking over my first year of retirement.
How is retirement life now? What do you like about it and what do you dislike?
Retirement life is great thus far but I think I'll know for sure in another year or two. I have a decent routine, but see more tweaking to do. I feel that I'm more pleasant, people and situations don't bother me as much as they used to.
What I like: I'm never sleep deprived. I have very little stress. I'm taking better care of myself, getting healthier. I'm able to spend time on activities that interest me or give me pleasure – reading, hiking, going to museums, taking art classes, hosting parties.
Now I can be more my authentic self, whereas at work, I had to be a different person to a certain extent.
What I dislike: Costly healthcare (miss subsidized healthcare). Waiting for my friends to retire. The challenge of meeting new people and forming new friendships (avoid social isolation).
I do also wonder about cognitive decline, now that I don't have complex problems to solve in my leisurely existence.
What do you do with your time? What does an average day look like?
Typical day is not too exciting as I enjoy an unstructured, easygoing pace. The term "comfortable idleness" comes to mind.
8-11am: Wake up and gradually ease into my day with a cup of coffee or two, read some emails, check in on social media and catch up on some news.
11am- 6pm: Go to art class or see a museum exhibit or go for a walk. Run an errand or make progress on my to-do list / projects.
6-9pm: Meet friends for dinner or cook at home.
9-midnight: Go see a show/performance. Watch some TV or do some reading.
Midnight: Go to sleep.
Some things I did before retirement are now taking a lot longer than they used to. I rarely have pressing deadlines so I just let things take as long as it takes, going deeper (e.g., researching for a big purchase, vacation planning).
The extra time spent doesn't seem to bother me too much if I find the journey of discovery interesting.
Looking back, what would you have done differently?
I wish I had gotten my investments in order back in my 20s. I was a saver right from my first job and if my investments were in the right funds compounding well since then, I probably would have been retired at 40!
I wish I had maintained a habit of exercising regularly. Thankfully I'm relatively healthy but having the habit already ingrained into my day to day would have been better.
Lots of career-related coulda woulda shoulda but what's the point, now that I'm retired?
Was there any emotional impact from leaving the workforce?
I had a few colleagues / friends that I had hoped to maintain regular contact with. I can see that's not going to happen. It's hard to be relevant to them when you no longer work together anymore.
What surprises have you had since retiring and how have you handled them? Did you find it hard going from being a saver to a spender?
December 2018 market decline was not fun but 2019 thus far has been good. These dips force me to reassess my risk tolerance / asset allocation so that was a good thing.
The day fills up faster than I thought it would. I find it hard to schedule more than 1 or 2 things to do a day. If I want to work in other priorities like exercise, I'll have to be a bit more structured.
Shifting from saving to spending still feels a bit unnatural. My instinct is still to save or economize so that's something I've been working on by reconsidering my frugal choices as I'm making them.
I had no idea how much free or low-cost activities, events and classes are available in New York. Parks/public spaces, universities, libraries, museums, recreational centers, businesses, etc. all provide tons of programs for the local community.
I spend a fair bit of time by myself and I do enjoy my own company (introvert). However, travel is something I want to do more of but I find I enjoy it more traveling with others.
As a single early retiree, it's hard to find opportunities to travel with friends. Most of my friends are still working and have families. I'm currently looking into active tour groups so I can travel with others and perhaps get more fit in the process as well.
What are your future plans?
I'd like to be more disciplined about improving my health – establish some regular habits around cardio and strength building.
I'd like to go deeper on a hobby, really get good at something, maybe drawing or painting. It was an interest and skill I had a long time ago and would like to revisit it.
I'd like to do more travel. Maybe even go for several weeks or months.
I'm open to hearing your suggestions – my imagination might be limited!
RETIREMENT FINANCES
How has your financial plan performed compared to what you had estimated before retirement?
It's fine. My net worth is a bit higher vs. a year ago when I retired so that's comforting. And I paid off my mortgage so being debt-free is also nice.
Can you give us some insights into your post-retirement spending and income? How much do you spend annually and on what? And where does the income to pay for your spending come from?
My annual expenses are about $73k, roughly 66% essential and 34% discretionary. As you can see below, it's not all scrimping and saving but reflect what spend categories are worthwhile to me:
Home $20k: co-op fees, property tax, insurance, handyman services, staff holiday tips
Utilities $2k: electricity, cable/Internet, cell phone
Healthcare $11k: premiums and out of pocket
Family support $12k: helping out parents
Consumables $1.4k: groceries, household supplies
Eating out $7k: for myself and treating others
Fun $8k: vacations, hobbies, classes, shows, movies
Large purchases $5k: furniture, decor, electronics
Gifts / charity $5k
Personal care / apparel $1.5k
Local transportation $700: subway, taxis
Income-wise, in the year that I've been retired, I get some deferred compensation (net of tax withholding) as it vests over the four years but that won't cover all my expenses. The rest came from cash in my savings account and monthly distributions from the taxable brokerage account with my investment manager.
Going forward, for the next 10 years, my income will come primarily from disbursements from the taxable brokerage accounts. I look forward to being a lower tax bracket!
How are you handling Social Security, required minimum distributions, tax issues and the like?
I'm planning to get some tax guidance soon so I can figure out whether to start drawing down on tax deferred accounts early or later when RMD kicks in. Also, to explore whether Roth IRA conversions make sense for me to do.
Social Security at age 70 should bring in another $36K (today's dollars) but my financial planner runs the figures with a 20% haircut. That said, much is dependent on how healthy I am when I get into my 60s.
Did you return to paid work? Why or why not?
No plans to return to work at this time, enjoying retirement too much. Will revisit this only if I have to.
Looking back, what do you wish you knew in advance?
Somewhat of a minor issue but I wish I knew that I could have rolled my IRA into my 401K. Now that I am no longer an active employee, that option is closed to me.
I believe this would have been helpful for doing a backdoor Roth IRA. Also, this would have reduced my investment manager fees and resulted in fewer accounts for me to monitor.
What advice do you have for those wanting to retire?
EARN
Maximize your pay: negotiate aggressively when getting a job offer. Explore the job market every few years.
Try to climb just one career ladder: I switched job types and industries throughout my career which didn't maximize my earnings. I have no regrets because I value variety and continuous learning but the sooner you know your true calling, the better. Try to favor the roles that are not considered "office housework", pick roles that drive revenue or are strategically important to the firm.
Who you work for is the one of the most important criteria in whether to take/stay with a job: you have to trust that the people who are in power, making decisions about you are doing right by you and have your back.
Promote yourself internally, network with powerful decision-makers, get sponsors/advocates. Protects you from bad compensation decisions and layoffs. Also ensure decision-makers tap you when job advancement opportunities come along. Most managers don't gather intel on you, most just rely on what people have told them or their own limited recall.
Read Who Moved My Cheese? by Dr. Spencer Johnson. An oldie but a goodie.
Side bar: Getting my MBA and choosing to work in high paying industries were financially rewarding moves for me. That said, they may not work for you so I mention these only as having been pivotal to my "success".
SAVE
Save as much as you can as soon as you can: If you hate feeling trapped in a job, having lots of savings puts you in control as to when to exit and whether to turn down a bad job offer. Also, you never know when you'll have the rug pulled out from under you. Especially if you are female, a minority, over 40 or have dependents. Lastly, you never know if your desires/wants will change so having a bit more savings than you anticipate you'll need will keep more options (especially the unanticipated ones) open to you. Only you'll know how much savings is "enough".
Develop automatic instincts for questioning your spend. Your spending should reflect what's important to you. Don't keep up with the Joneses.
Track your spending. You might be surprised how much is going to certain categories. The less you spend, the less you'll need to amass for retirement.
INVEST
Hire trustworthy investment expertise or DIY but keep it simple. I don't regret pay someone to manage my money. Thankfully, my guys are good / honest albeit expensive. I didn't know enough about investing to consider active vs. passive and know the different kinds of fee structures. But if you go DIY with little knowledge, just stick to index funds (maybe 5) and a moderate risk asset allocation.
PLAY
Cultivate your interests, relationships and social community. Once you retire, these along with your good health will keep you happy. Be open to trying new things and you'll never be bored. This piece of advice might have the fewest words not because it's not important but you could wait to start this after retiring whereas all the other advice benefits from years of effort (including your health).
My advice above was well learned over the years but I did not necessarily follow all of it – I've made plenty of mistakes and probably still do.
What advice would you like from ESI Money readers?
I'm considering leaving my investment manager. If I go DIY, I'd like to keep my investments simple (handful of index funds/ETFs).
However, there would be significant costs associated with changing the holdings. This 10+ year managed account has over 100 different stocks and bond holdings (thanks for diversifying!). The taxes associated from realized capital gains would be significant.
Regarding transaction fees, someone suggested that I ask the custodian to waive the fees if I agree to keep the funds with the same custodian or to use the proceeds to buy their proprietary funds. Would welcome any advice on how to cost effectively manage this change.