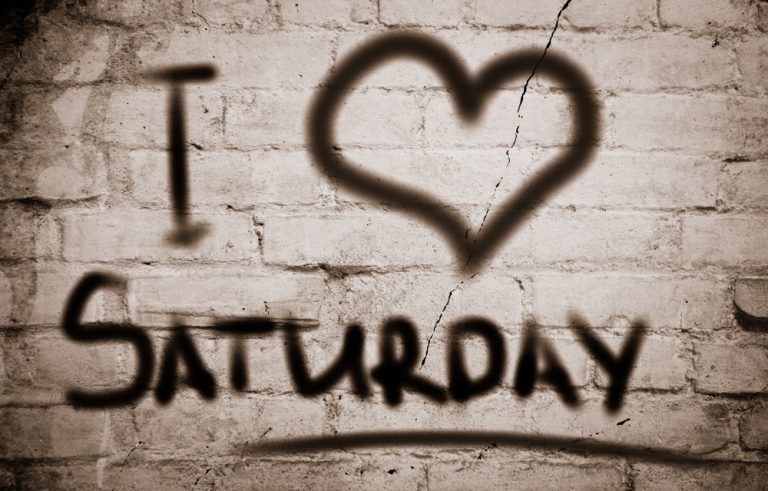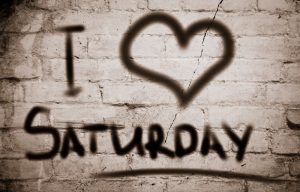 Welcome to a Saturday post!
This is an extra for the week and while it's uncommon, it will become less so from now on.
More on that in a minute, but first let me give you some background.
Post Schedule
Over the past year or so I have posted three days a week — Monday, Wednesday, and Friday (MWF).
In addition, I have settled into what I'll call the "MWF formula" — longer, more-detailed posts (at least 1,000 words+ but many are over 2,000 words).
This set up seems to work for everyone. Readers like it and thus the site has grown quite a bit.
But it's also been limiting. Why? Because many posts don't fall into the MWF formula.
I've tried running these various posts within the week and they just don't work as well. They seem to disrupt the week-day rhythm. And yet I need a place to put them.
In addition, the millionaire interviews are very popular. So popular in fact that I have a backlog of 40 volunteers for upcoming ones. I don't want them to wait a year to get their stories told so in April and May I'm having "Millionaire Months" where we'll have a millionaire interview every Monday AND Friday.
Finally, I simply have a bit more to say than what one or two open slots a week allow.
All of these factors have led me to want/need another day of the week to post on…
Saturday's Alright for Posting
So in the future I'll be posting now and then on Saturdays. Not every week, just when I have something to say that doesn't work on MWF.
What sorts of things might those be? Here's a sampling:
Giveaways — I bought a TON of gift cards (mostly Amazon and Starbucks) and silver coins last year for the express purpose of giving them away. We're going to let the good times roll on some upcoming Saturdays!
Guest posts — As you might imagine, I get a lot of guest post requests. People I don't know or those with some sort of company agenda get rejected automatically and still will. But I do get offers from people I know, like, and think will do a great job. I'll give some of them shots on Saturdays. (BTW, do NOT send me a guest post request anytime soon since I have a huge backlog of requests from those I know will be awesome.)
Help a Reader posts — Currently I write two months in advance, so if someone has a pressing question, I can't get it posted for eight weeks. With Saturdays open, I can now slip it in within a week.
Shorter, commentary posts — On my former site I used to do a lot of posts that were simply a quote from a mainstream article and my thoughts on it. That format doesn't work for MWF, but it will on Saturdays.
Older millionaire posts — I have millionaire interview posts from my previous site that aren't current (they are a couple years old and I've lost touch with the original interviewee). Still, I'd like to have them on ESI Money so all are in one place.
Post updates — There are so many things that I write at a point in my life, then something happens to change what I posted about. Or maybe time simply passes and an update is due. This wouldn't be nearly enough to post on MWF. I also want to let you know when I do a guest post or interview. Did you know I have pages for all the guest posts I've written and all my media interviews?
Reviews — Now and then I do reviews (books mostly but sometimes travel stuff too).
Rockstar news — As most of you know, I own Rockstar Finance. From time to time there's something worth mentioning going on there — like the Rockstar Rumble we have going on to select the best post of 2017.
How to Blog Posts — Now that 1) this blog is earning good money, 2) I own another, even bigger, blog, 3) I'm a fan of side hustles, and 4) I get questions often on "how to start a blog and make money", I thought I'd post now and then on that subject. Hopefully what I've learned can help others get a step up. It also might be interesting for those not into blogging as I might share some numbers. 😉 Starting next Saturday I'll begin an in-depth series on this subject and will likely put up a quick guide to starting a blog soon.
Charity efforts — My former blog had a strong charity component and it's likely I'll do some sort of giving project this year here, probably around the end of the year.
Promotions/sponsorships — I have nothing like this on the horizon, but am open to it if a company wants to pay me $10k or more! Ha! Anyway, posting something more promotional would work on Saturdays.
Basically, Saturday posts will be catch-alls — which will make them different from MWF posts. Hopefully you'll find them interesting as well. 😉