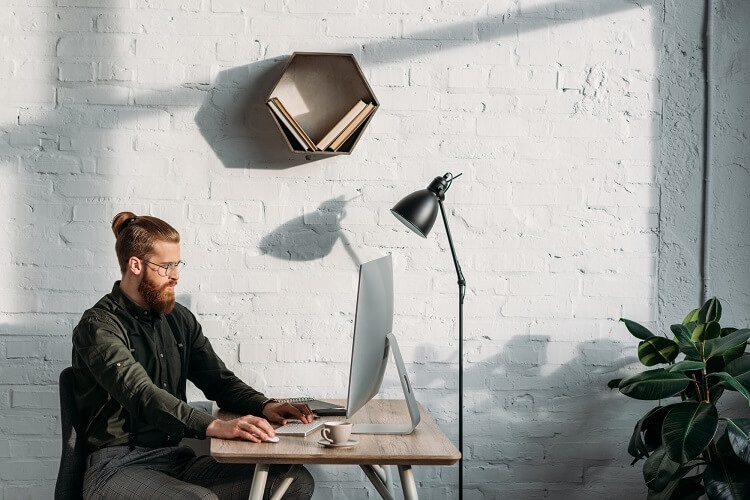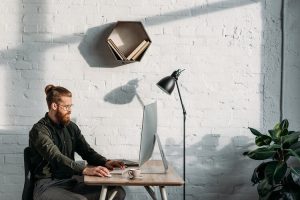 I'm a big fan of creating a side hustle as part of a fast-track path to financial independence.
I've written previously about the difference it can make (see this calculator if you don't believe me — run the numbers with and without a side hustle and the difference is huge) and have experienced this myself in getting me to FI at 42 (though I should have done more).
I know for sure that side hustling helped me pay off my mortgage in less than a decade and my various side hustles (especially blogging) have probably contributed 10% to 20% of my net worth.
That said, I made a lot of mistakes along the way, one of which was not realizing the power of side hustles in achieving financial freedom. If I had, I would have focused more on them and, as a result, retired even earlier. But those laments are for another day (I'm working on another "mistakes I made" post.) 😉
Anyway, this is why I've written so much about side hustles — to encourage others to at least consider the benefits of having one. A few of my posts on the topic include:
But even having written these I wanted to do more. In particular I want to highlight the many different ways to earn side money as well as share the details of how it can be done.
So when I saw a couple of people on Twitter talking about their side hustles, I asked if they wanted to do an interview for ESI Money readers.
Erik from The Mastermind Within was the first volunteer and today I bring you his story.
I know Erik personally, having met him at FinCon a couple years ago. He's a sharp, energetic, determined, and impressive young man. I wish I had as much on the ball when I was his age.
If you have a side hustle and would like to be interviewed, shoot me an email and we can talk over specifics.
As usual in these interviews, my questions are in bold italics and Erik's responses follow in black.
Here we go…
GENERAL OVERVIEW
Tell us a bit about yourself.
I'm a 26 year old, single male living in Minneapolis.
I'm just outside the downtown area and own a house which I rent out to others.
I've been hustling for a few years and am looking to build wealth fast to create a great financial foundation for my future family.
What is your side hustle?
Over the last few years, I've done a number of hustles.
The main side hustles which have been most successful are:
statistical consulting for dog doctors
house hacking
freelance web design
Outside of these hustles, I write on a blog and do a podcast. However, those aren't profitable.
Is there anything else we should know about you?
For this interview, I'd like to frame my answers and your takeaway in terms of having an abundance mindset, and the ability you have which will allow you to provide value.
Being open to new opportunities will invite side hustles into your life. While time is limited, when starting out, it's important to be open, and over time as you find what you enjoy, then you can be more selective.
I try to live with an abundance mindset, and as a result, am always open to helping others. If something doesn't align with my interests, I can always say no.
Finally, I'm a huge fan of the ESI scale and have looked to increase my income over time in my hustles and at work. While this interview is about side hustling, I've increased my salary from $12 an hour to $103,000 a year over the last 6 years!
CREATION STAGE
Is this your first side hustle? If not, could you give us a bit of background on past efforts — both successes and failures?
Throughout my life, I've had a number of side gigs…helping people move, selling pictures at sport tournaments, working for a valet service, and mowing lawns.
After getting a salaried job, I didn't wait long until starting a hustle. Back in 2015, after being at work for 2 months, I started a blog, but burnt out fast.
My first real side hustle in my twenties was house hacking. I had been researching and learning online about the power of real estate for a few years, but didn't think I had the resources to get a house.
After starting house hacking and becoming a landlord, it wasn't until about 18 months later when I started my second main side hustle: statistical consulting.
Outside of these two main side hustles, I've tried my hand at creating a subscription box service, done freelance web design for a number of clients, and write on a personal finance and personal development blog.
Through learning how to write on a blog and design a website, I've now stumbled into a freelance web design side hustle where I help small businesses and coaches create landing pages and websites.
These three main side hustles, house hacking, consulting and freelance web design make up the majority of my side income.
How did the idea of starting a side hustle begin?
I'm always coming up with new ideas, and looking to add value to other people's lives.
In addition to this, I'm working to become wealthy at a young age, and through hustling on the side, I can make more money to pay down debt and grow my investment accounts.
Having this motivation, as well as the flexibility and energy being in my twenties, I knew side hustling would be for me.
After doing a bunch of Googling and learning while at my first desk job (around 2012-2014), I started to learn about real estate and making money online.
How did you come up with the idea?
In June of 2015, I was living with a bunch of college friends, and we were looking to move to the Uptown area of Minneapolis.
Finding a 4 bedroom apartment or house was not going very well.
We were stuck.
Thinking back to my real estate education and mindset of being open to new possibilities, I said to my friends, "Let me see what I could buy."
My one friend looked at me dumbstruck. Here we were, 23 year olds just out of college, and on a whim, I was going to see if I could buy a house.
The next day, I was pre-approved for a mortgage, and later that week, I had an offer accepted on a 3 bedroom house.
45 days later, I had 3 roommates paying me rent monthly.
Was it scary to buy a house? Yes!
Was it super risky putting down 3.5% and having less than $1,000 after closing? Yes!
If I failed, would I learn from the experience? Absolutely, and it's certainly not been a failure.
House hacking was my first hustle, but certainly not my last. During the first year of house hacking, I was able to solidify my housing and financial situation.
After getting into a comfortable spot, I started to focus on other income streams.
Being open to new opportunities and possibilities led me to saying YES when an older co-worker needed help with his side consulting business.
I was open to taking on work, and he was looking to reduce his hours spent on this side business.
For the statistical analysis work I do, we work mainly with an animal clinic in New York and help doctors get statistical results from their studies. For example, one study I'm working on right now is looking at the effects of different treatments on how long a dog will survive. We also look to see if there are any characteristics of the dogs which might play into their survival.
It is scientific research. The results are used for research papers so the doctors can provide better treatment to their patients, and also to further their career as researchers.
For the skills necessary, we use standard statistical methods (ANOVA, Chi Square analysis, Kaplan Meier, regression analysis, etc.) and the SAS software. I have a bachelor's degree in Math, and a Master's in Financial Math, but don't apply much of this education in this side hustle, as these are more math and programming focused.
However, the methods we use are taught in undergraduate statistics courses (maybe in an introductory or upper division statistics course?) and could be learned without needing an extensive statistics or math background.
So while I do have education in programming and math, I had to spend some time learning about these new methods to be able to deliver accurate results.
What made you think this particular idea could be profitable?
For my house, my rent has never covered my mortgage, but has decreased my living expenses drastically.
Over the last 5 years, I've lived in a very nice house, while paying an effective rent (mortgage – rental income – equity) of probably around $500 a month on average.
For the statistical consulting, I stepped into a great position. Starting off, my billing rate was $85 per hour.
I didn't need to learn any new skills, and already had the software on my computer, so my start-up costs were $0.
In addition, even though my time is valuable, I'll be honest, there's not much I won't do for $85 an hour.
Likewise, for my other main side hustle, freelance web design just requires an internet connection.
With all of these side hustles, I just need to understand my worth and value, and price my offerings accordingly.
What were the early days like — getting your side hustle off the ground, making your first dollar, etc.?
The house hacking and statistical consulting were great situations I got into and started paying off right away.
Here, I'll talk about my blog and web design freelance side hustle.
When starting into a completely new world, there is so much to learn. Before going online to try to make money, I had no idea about the intricacies and complexities.
There is so much to learn when building a website, doing marketing and outreach, and writing in a way which will connect others.
When I started designing websites for others, I offered my service as a piece of a trade to get on a bigger podcast for exposure.
I offered to redo Marriage, Kids and Money's website if I could come on the podcast, and would do it for free.
I didn't have any clients up until that point, and could only point towards my own websites as proof I could do the work.
After successfully completing that unpaid project, I ended up getting a few referrals from friends, and as I started connecting with others who needed help, the ball really started to get rolling.
Just by being open to helping, providing amazing consumer service, and doing great work, I ended up helping 10 different coaches and blogs in the first year of my hustle.
BUILDING STAGE
What did you do to grow your side hustle? Were there any specific actions that resulted in major breakthroughs?
Doing great work, making sure everything is how the client wants, and practicing amazing communication allowed me to grow my hustles over time.
Focusing on the CUSTOMER and not your own wants and needs will result in side hustle success.
For the web design, I did one person's website, and through word of mouth and doing very little promotion, this has compounded into more than 10 clients over time.
For my statistical consulting work, if I wasn't doing a good job with doing the analysis, caring for the presentation of our results, and communicating the results in a way that made sense, I could have been fired by now.
The first quarter of my statistical consulting work, I only received 10 hours of work. The first quarter of 2019, I had over 50 hours of work.
Focus on your customer and clients — they are the ones paying you!
Where did you find the time to work on it?
Being in my twenties, as I mentioned above, I have plenty of time and energy to pursue these different hustles.
With these hustles, some were passive, while others were active.
For house hacking, this was not time intensive outside of the typical house chores and joys of home ownership.
For all of my other hustles, either they were hourly or project-based (where the rate was set by estimating the amount of hours I'd spend on it).
To find time, I had to assess what was necessary in my life and cut out what wasn't necessary.
Some activities I changed when I started prioritizing side hustles include:
Deciding to not get cable or Netflix at my house, so I couldn't watch TV.
Stopping going out as much during the weekends, so I could free up my time and energy for Saturday morning coffee shop hustling.
Setting boundaries on my enjoyment (I used to play a lot of video games in college…)
With these intentional actions, I was able to free up plenty of time for my side hustles.
Were you the only one involved or did others help out?
Communication is the most important skill you can improve for success. When I say this, I mean for ALL areas of life.
When side hustling, communication is incredibly important, because there will be times when your main hustle needs your attention, or a life emergency comes up.
If things get stressful, it's critical to be able to communicate to your clients and partners to get the job done.
With my statistical consulting "boss", if I can't get something done, I can communicate to him I need help, and it'll get done. If neither of us can attack the problem, then we can email the client and ask what their time frame is on the completion of the project.
Setting expectations upfront, being flexible and delivering on your work will make sure confusions don't arise later on.
RESULTS
Can you give us specifics on what you earn with your side hustle?
Since starting my side hustles in 2015, from a revenue standpoint, I've earned $66,742.
This $66,742 comes from:
4+ years of house hacking rental income, totaling $46,570
2+ years of statistical consulting income, totaling $17,722
Just under a year of freelance web design, totaling $2,450
What's crazy is my total side income over the last 5 years is more than my beginning salary! So, at the age of 26, it's like I've worked an extra year!
As I mentioned above, for the consulting and web design, the costs were very minimal.
For house hacking, the expense has varied over time, but on average, it's been about $500 a month, with a few unexpected $1,000 repairs (when a pipe came loose, and when I had a bathroom fan replaced).
While these hustles have been amazing, I have had some failures.
For my subscription box, which I started in 2017 and have since closed down, I ended up closing out with a loss of roughly $20,000 (I did make roughly $15,000 in revenue, but I wasn't passionate about it, and had put in a lot of money up until the decision to close).
This didn't have a huge effect on my financial situation because of these other hustles, but at the same time, hasn't felt great (though I do believe it's basically a $20,000 MBA at this point!)
Also, my blog has been a great experience, and after a little over 2 years, I've made around $5,000 through ads and sponsorships, however, I've put in about $10,000, resulting in a negative there.
The point here is that CREATION of something new seems to be a lot harder than stepping into a role which already exists.
What impact has this extra income had on your finances?
All of these hustles have led to some amazing gains in my personal finances.
During the first year of my house hacking, a few things I did were:
paid off $10,000 of student debt
bought a car and paid off the $8,000 auto loan which came with it
paid my dad back for a small $3,000 down payment loan
grew my savings up to $10,000
refinanced into a better mortgage
After getting into this solid starting financial position, the next few years, I was able to:
take risk with my subscription box attempt and blog
max out my retirement accounts
build up my taxable investment account
When I started side hustling, my net worth was negative. Now, just 5 years later, I'm sitting at a net worth of roughly $250,000, and well on my way to financial freedom!
What went well in this process?
I'm a firm believer in jumping in, living life to the fullest, learning from failure, and growing towards success.
After looking back on these results, and looking towards the future, I'd say I've done pretty well.
Maybe I've gotten "lucky" and been able to dodge big emergencies with my house, but as my college landlord told me, you can CREATE your OWN luck.
Luck doesn't happen unless you put yourself in those situations where you can "get" lucky.
What do you wish you would have done differently?
Really, the only thing I regret is starting the subscription box service.
FOCUS is incredibly important in life. I was trying to do too much, and when I started, I didn't have the time to fully dive in and give it my all.
Without this focus, my other hustles suffered. I wasn't having as much fun, and wasn't living my best life.
While it was a fantastic learning experience, and certainly will be helpful going forward, it was expensive and a grind.
Has it been worth it? Why or why not?
Side hustling has been the best thing I've done over the last 5 years. Side hustling has allowed me to meet hundreds of amazing people, helped me build skills to apply in my day job, and given me the opportunity to improve my financial situation.
I'll always be doing a side hustle of some kind throughout my life. 🙂
What are your future plans for your side hustle?
Right now, I'm looking to pay down some home improvement debt with my statistical consulting side hustle and also looking to grow my blog.
The work is coming in at a pretty good clip, and I don't want to be on the computer all of my waking hours…
That being said, something I'm very excited about is my blog. I'm almost to the point on my blog where I'm profitable, and super excited to see this take off.
In addition to the ad revenue, I'm currently working on a video course which could lead to an additional revenue stream over time.
There's so much money out there in the world, it's my job to go and get my share!
What advice do you have for ESI Money readers who may be thinking about creating their own side hustle?
Take action today. Your mansion isn't going to get built with inaction.
Each day, look to put one brick on top of the wall you are building.
One common complaint among people who want to start a side hustle will be, "I don't have time."
Humans underestimate how much they can accomplish in a year, but overestimate what they can accomplish in a day.
While you may have more responsibilities than me (have kids, have a more demanding job, other priorities), there is more than enough time to hustle.
What's your idea? What's your goal? Where do you want to be in a year? What about 3 years? 5 years?
Think about this for a second: in 5 years, you'll be on this Earth for 43,800 hours.
How many hours does it take to implement your idea? 100?
Spending 5 hours today, and then not picking it up for 2 months isn't going to get you going towards your goal.
Spend an hour a day over the next 100 days and you'll reach your goal. Spend half an hour the next 200 days, and you'll be where you want to be. Take action today.
Spend 30 minutes sitting down, putting away your phone, and focus on taking a step on your journey.