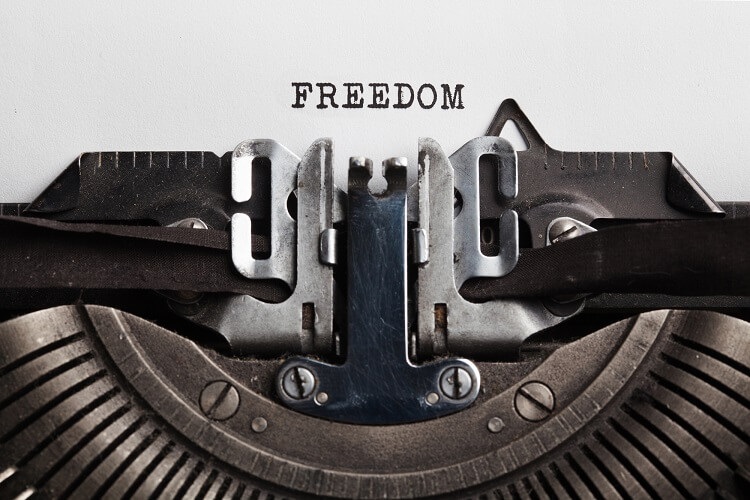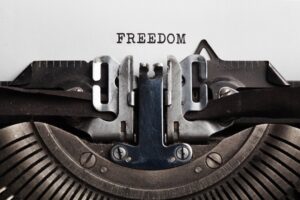 I've seen a few people detail what they believe to be the stages of financial independence (FI), but none of those have been exactly right for me.
So I thought I'd create my own list of the various FI milestones and share when/how we hit each of them.
Then you can add your thoughts until we have a master list to die for! 😉
Let me say that this is a difficult task for one simple reason: there are many ways to become financially independent.
The main three, which I detail in my e-series on retirement, include:
Asset-only withdrawals
Income-based FI
Combination of the two
To illustrate the difference, let's compare an asset-only withdrawal option to an income-based one:
At a 4% withdrawal rate, you'd need $1 million to reach and FI spending number of $40k annually.
If you had real estate that churned off 8% in annual income, you'd need $500k invested.
Now, which of those is FI? One? The other? Both?
See what I mean?
With all this said, I've tried to balance the various ways to reach FI below and give a sense of what stage each would put you in at various savings/income levels.
Here we go…
1. Totally dependent (with lots of debt).
This doesn't mean you're dependent on another person, but rather you're dependent on a job, company, etc. Without that on-going source of income, you're toast.
And to make it worse, your net worth is likely below zero. You may have student loans, a mortgage, and even massive credit card debt.
This would otherwise be known as "the bottom of the FI barrel".
I guess it could be worse, you could be bankrupt, but this is pretty bad.
This is also where the vast majority of us start out. We are bright-eyed and bushy-tailed with our lives and dreams before us. And we're as far away from FI as we can get.
I was here a bit over 30 years ago. I was out of college and grad school, had nothing to my name, carried a bit of college debt, and had the work world in front of me.
I never had "lots" of debt nor credit card debt specifically, but my net worth was certainly below zero. I had a looooong way to go to reach FI.
And it would have been longer if I hadn't met my wife and we hadn't started taking classes to help people with their finances (which we applied to our lives, thankfully).
Seems like a million years ago!
2. Ground zero.
In this stage you get to where your net worth is neither positive or negative — it's "net worth $0." It's funny to think of this as a step up! ha!
You've probably paid off some debt and started to save a little.
You are still totally dependent on your job/income for living expenses, but your net worth has increased and will soon cross into positive territory. You're starting to get your head above water!
It took me a couple years to reach this level after grad school (only six months or so after I was married). I remember it feeling like I was finally becoming an adult.
We paid off my college and car loans and were making great gains. It helped that we had low expenses and were both working.
Once we got to this point we decided to pay off our mortgage and started the several-year process of doing that.
3. Short-term freedom.
At this level you have a minimal amount of freedom, but at least there's some.
You have an emergency fund that's enough to sustain you in case your income stops. It could be three months, six months, or more.
So you're not totally dependent since you could survive short-term on your own. But you are mostly dependent as your freedom is very limited. In fact you might not have enough to cover the time it takes to find a new job (if you lost your current one), so in that way you're still totally dependent.
We got to this level as we were paying off the mortgage (they happened simultaneously). Our high income/low spending allowed us to save, give, and pay off debt all at the same time.
I didn't feel like we had "made it" at this point, but it was good having some money after being in the hole just a few years prior.
4. Mini-retirement.
This could be considered a super emergency fund, but I've deemed it a mini-retirement because I like the sentiment of the latter better.
Whatever you call it, I'll define this stage as having enough financial resources to live without a job for a year.
We reached this level relatively early in our journey and were certainly there once we paid off our mortgage.
The issue here is that you're still dependent on a job (or other source of income) ultimately since once the year runs out, you're back to no cushion.
So the choice is — if you get to this point — do you actually take a mini-retirement or do you keep pressing on to keep the momentum up?
Personally, we never really had to make this decision because the concept of taking mini-retirements throughout your career wasn't even around when we were at this stage.
That said, I don't think I would have done it anyway. I'm more of a pedal-to-the-metal sort of guy and wouldn't have wanted to slow down my progress towards more freedom (and more permanent freedom) for a respite here and there.
In addition, there were few jobs back in the day that would be understanding if you told them you wanted to take mini-retirements now and then. Today there are many more work-flexible options available and thus mini-retirements are more likely to be a workable reality.
If you're interested in taking a mini-retirement, Get Rich Slowly has a very good post on it (he calls it a sabbatical). I especially like this part which makes it seem much more attainable and financially realistic:
I think one assumption that [you're making] is that you spend and not save money on a mini-retirement. Let me offer a personal example. The personal stories in the book are mostly from experiences I had between 2004 and early 2006, traveling around the world for about 18 months. During the first twelve month period of time, I actually saved $32,000 when compared to sitting on my couch watching The Simpsons in my apartment in the Bay Area.
When you recognize that the costs of travel are mostly transportation and housing costs, and that you can rent a posh apartment for three to four weeks for the same price as staying in a mediocre hotel for four days, things start to get very, very interesting. You need to amortize the transportation and housing costs over the period of time that you're in this specific location. So I saved $32,000.
There are some very interesting instances and quite simple approaches for actually making money — and let's just look at making and saving as essentially the same thing, improving the balance. You can actually improve your financial balance by taking mini-retirements.
Ok, maybe I would have taken one or two of these. 😉
5. FI with help.
This is the first stage of "financial independence". It's not completely independent, so that's why I have it in quotes.
In this stage you are partially financially independent but still need some income from an outside source.
We've talked about this previously and called it semi-retirement.
Wikipedia defines it as pre-tirement and describes it as follows:
Pre-tirement describes the emergence of a new working state, positioned between the traditional states of employment and retirement. The state is being found primarily in first world economies, with aging populations. A "Pre-tireree" will continue to create economic wealth and/or contribute to the generation of knowledge by research, likely on a part-time or reduced hours basis.
Some "Pre-tirerees" use the period to give back by providing unpaid social support. This form of unpaid work creates economic benefit, by allowing taxes to be focused on other wealth creating or protecting activities, but relies on the existence of sufficient financial resource.
Whatever you call it, this stage is where you reduce your workload and begin to live off a combination of work (income) and assets/savings (either withdrawing from assets or living off assets that generate income.)
Where does this kick in compared to the last stage?
The last stage was when you had 1x your annual spending needs.
If this one was a 50/50 split between savings and income and the "optimal" savings-only level is 25x living expenses (to line up with the 4% rule), then this would be when you have 12.5x living expenses.
Of course there are multiple exceptions to this. A couple of the more common:
It doesn't have to be 50/50, at least immediately. Many people have gone from a 100/0 income/savings split to 90/10 to 80/20 and so on. So this could be a multi-level phase where over time you rely less on income and more on assets.
You might have large jumps in your progress. For instance, with a mortgage, it might take you a few years in this stage to even reach 3x. But once you pay off your mortgage (or save more in investments instead), your costs go way down (or assets way up) and you might jump from 3x to 10x overnight.
This is also why I like a side hustle because at this level it's a "job" you like and can take with you. You're still dependent on the income, but it's more on your terms than an employer's. And if it gets large enough you can move from the job + side hustle + asset option to simply the side hustle + asset combination and gain more freedom.
We did not do this (we had side hustles but didn't use them in this manner — I wish I had developed them more) nor did we phase in lower levels of employment (by working just four days, then three, etc.) I think if we had stayed in Michigan instead of me taking the president job in Oklahoma, I could have convinced my employer to let me go to four and then three days a week of work.
And if I had to do it all over again, I would certainly work on both creating a sustainable side hustle as well as easing into retirement with semi-retirement.
6. Light FI.
You might have heard this called lean FI or lean FIRE, and that's fine with me as well.
Whatever you call it, the idea is you reach financial independence with low expenses/a bare bones budget. It's having enough assets/income (via investments, not a job) that you don't have to work and yet you can cover basic expenses for your family. It could also be considered a lifestyle where only "needs" are covered.
But EXACTLY what number defines light FI is a bit of a moving target. That said, there is a reddit lean FIRE group which "approaches the problem of financial independence from a minimalist, stoic, frugal, or anti-consumerist trajectory." They set the number as follows:
leanFIRE is planning to retire with household expenses of $40k/year or less. The idea is that you will "passively" own income streams (work with a salary = "active" income stream) to pay all of your expenses and you will be able to choose if you continue working or not.
If you want to look at it from a "what level of assets do we need to be at light FI?" here's another perspective from reddit:
This would be a data driven definition of LeanFIRE – leveraging between $500,000.00 to $1,333,333.33 in investments in order to passively earn the equivalent of 30% – 70% of what an average American household spends every year.
Going by this definition, we reached LeanFIRE when I was 38 on the low end and 43 on the high end. You can see details in my historical financial independence numbers.
I would never retire on a bare bones budget as I'd end up with more stress than when I was working. Plus I've never lived on a very tight budget (even when we were saving for FI) and I certainly wouldn't want to live on one when I retired. That would kill retirement for me.
Of course if I had enough assets to cover basic expenses PLUS I was willing to work a bit or do a side hustle, that would be ok. But that would probably count more as semi-retirement, wouldn't it?
7. Financial independence.
At this point, we reach FI. Ta-da!
People at this level do not have to work (though they may choose to) and the combination of income from investments/other passive sources and/or asset withdrawal is enough to cover their needs plus a few wants.
Some think of this as having extra left over after basic expenses are covered (to enjoy life a bit). Others simply equate it to an average U.S. household's spending.
Going back to reddit, they list it as follows:
…having enough income (from investments, passive businesses, real estate, etc) to pay for your reasonable living expenses for the rest of your life. You have the freedom to do what you want with your time (within reason). Working (full or part time), hobbies which generate income, or other activities are optional at this point.
This would be a data driven definition of FIRE – leveraging between $1,432,775 to $1,910,66.67 in investments in order to passively earn the equivalent of what one average American household spends every year.
Going by this definition, we reached FI when I was 46 on the low end and 48 on the high end.
Of course this includes zero income from side hustles or our rental properties — it's pure assets — so our actual FI number is lower than this.
I have said not retiring at this point was my biggest FI mistake/regret and I stand by that. Oh what I would give now for an extra five to ten years of FI.
8. Heavy FI.
This is also called Fat FI or Fat FIRE.
Basically you have more than enough to cover needs, wants, and many desires between the combination of income from investments/other passive sources and/or asset withdrawal.
Here you have both time and financial independence at such a level that life is really, really good.
Reddit gives the following definition:
For Americans seeking to fulfill a FatFIRE retirement, the sky is truly the limit. There really isn't a data driven definition that can be met as the FatFIRE community encourages members to reach a maximum earning potential and increase spending to whatever level their investments and net worth can support.
A minimum data driven definition could be postulated – passively earning at least twice the equivalent of what an average American household spends each year. This requires an investment of at least $3,820,733.33 in order to meet 2x the average American household annual expenses without exhausting investments withdrawn at a 3% rate.
However, many in the FatFIRE community have annual expense rates exceeding $114,633/yr and would thus need successively higher investment amounts to meet this goal assuming they are playing by the Trinity rules.
At this definition we just hit Heavy FI a couple years ago. LOL!
But the definition assumes only a 3% withdrawal rate on assets, not any other options which would still deliver the needed income but at lower asset levels.
What options might those be? Well, consider someone who had $1,500,000 in real estate that churned off 8% annual income. That's $120k each year.
The person has less than half the assets needed according to reddit but has enough income to reach the heavy FI level.
As usual, there is more than one way to skin the FI cat. 😉
This is where I thought we were when we retired, though our actual retirement turned out to be a combination of this level and the next.
BTW, some would combine this stage and the next into one stage, but I'd prefer to talk about them separately.
9. Exponential FI.
This is where you have enough income that you don't have to work OR drawdown assets — you have passive income to cover your needs, wants, and desires (within reason, of course).
I'm not sure I love the name of this level (perhaps you can suggest something) but I wanted to convey this stage keeps your assets growing. And if you have 20-40 years in retirement, that could mean some really big money due to compounding.
Our stage of FI is subject to interpretation (warning: the retirement police are likely to show up soon). I still get a decent amount of income ($40k to $50k) from working on this site. So if I quit and did absolutely zero work, our income would drop to $70k per year.
That said, I could re-deploy current assets to become more income-generating (like buy additional real estate) so I literally didn't have to work and still have enough income to do all we wanted.
So I'll let you decide where we fall. 🙂
I like "working" — it's relaxing, entertaining, and a challenge (in a good way) for me. It also let's me help others. As such it might be something I'd do even if I made nothing at it. That said, I prefer making money to not making money. 😉
Reddit Summary
The reddit analysis sums up with the following — showing that clean cut lines between levels of FI is far from black and white:
Data indicates LeanFIRE retirement requires anywhere from $500,000.00 to $1,333,333.33 to achieve a high likelihood of successful retirement; FIRE retirement requires on average anywhere between $1,432,775 to $1,910,66.67 to achieve a high likelihood of successful retirement; and FatFIRE requires $3,820,733.33 or more depending on one's personal spending and wealth accumulation goals.
This data driven analysis is not perfect – assumptions are made to keep the math simple and the basic concepts at the forefront.
It is also important to note this data analysis plays by the rules of the Trinity study and law of averages. Living in a HCOL or LCOL area will affect expenses as will other factors. There are also many convincing arguments one can get away with a higher yearly withdraw rate or lower total investment amount for each category. Those with high net worth will also have access to unique investment strategies that may allow for higher withdrawal rates.
As with everything in personal finance advice, YMMV.
Anyway, there you have it — my nine stages of FI.
What do you think of them? What did I miss? What should be changed?
Let me know your thoughts in the comments below.