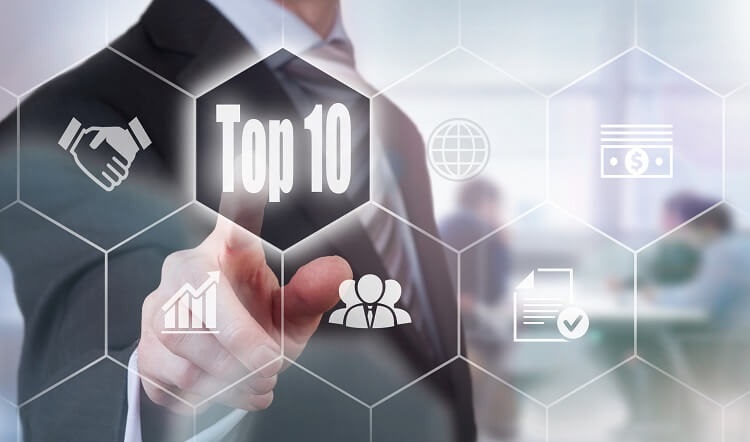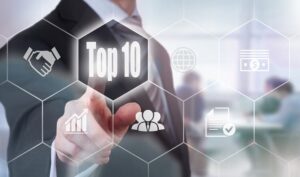 Each year I look over the previous year and do a bit of celebrating.
I look for the posts I liked best, then narrow those down to the top 10.
Since I know there are many new readers here (or even long-time readers) who may have missed these gems, I want to give one last shot at reading them before we move into a new year. (FYI, here's the list from last year.)
With that said, here's the list of my top 10 posts of 2019 in countdown order as well as why I selected each…
10. Why I Sold Rockstar Finance
Has it really been less than a year since I sold Rockstar Finance? It seems like a decade ago…in a good way.
Selling the site was a great move for me. The investment was very profitable, of course, but the increased time and decreased frustration gained from selling it has been like getting an extra million dollars.
I know most readers didn't see how it could be frustrating, but believe me, it was, mainly because every blogger knew better than I did how to run the site, what it should be doing, and on and on. (BTW, most of this translated into featuring their posts more, of course.) There was a constant plague of backseat drivers who invested zero into the site and yet felt like they were the one running it.
So when I got rid of Rockstar Finance, I got rid of them. Best…feeling…ever.
I am sorry that the site has not been maintained by the new owner. Apparently from those who are in the know, that's more common than you might think. Anyway, many of the naysayers are now telling me they are sad I'm not running the site anymore. Who's sorry now? Not me! 😉
Owning Rockstar Finance was fun while it lasted despite those people. So the post commemorating my sale of it deserves to be featured once again.
9. The Advantages of Using a Donor-Advised Fund
This is a post I have been wanting to write for a few years. I just never seemed to get around to it. I finally did (recently) and since it was years in the making, it deserves top 10 feature.
Also I think a DAF is an underutilized vehicle that more people should know about — especially high net worth individuals like those who read ESI Money. So I'm glad to bring the topic to their attention.
When was the last time someone told you to spend MORE? I know I've written hundreds (thousands?) of money saving posts, but not many about spending more. So when I suggest taking spending up a few notches, it's worth another mention.
I also like contrarian thinking and posts that readers may not see elsewhere. For all those reasons, this post makes my list.
7. People Want Results But Don't Want to Change
Every once in a while, it just bubbles over.
I hear whine after whine and excuse after excuse and I have to let off steam.
That's when I run home and pop out a post like this one.
If I wanted to, I could probably tell a story every week of someone who wants to become wealthy but is taking zero steps towards making that happen.
It makes no sense and is very frustrating. And it appears that these people don't see what they are doing (nothing) in pursuit of a goal they say they want (wealth).
Ugh! I can feel my blood pressure rising just writing about it!
Anyway, this post deserves a spot here as a reminder to everyone — if you truly want to become wealthy, you need to take action. Wealth isn't just going to land in your lap by accident.
6. Top 10 Money Mistakes I Made on the Way to FIRE
Now and then it's good for me to eat some humble pie.
Many posts here seem like the theme is "here's how great I am". To balance that we need a regular dose of "here's what I did wrong" posts. This one does that for sure.
I also like the message of this post — that you don't have to do everything right to hit financial independence. That's a message worth sharing over and over again IMO.
5. Frugalwoods: Finding Fun and Fulfillment in Frugality
On my first blog the category with the most posts (by far) was "saving money." I had hundreds of tips for saving on just about everything.
That reflected the stage in life I was in and how saving was so important to my finances at that time.
On ESI Money, I write way more about the E and the I — earning and investing — because saving is less important now. Besides, how many "here's how to save making your own toothpaste" articles can you read? 😉
So when I do write about saving, I want it to be good. And I really like the way this post came together. The book was just so good (surprisingly so to me) and the post seemed to write itself.
If you missed it, this one is certainly worth reading.
4. How to Become Financially Independent in Five Years
I really like how this one turned out. I know it's a bit "out there" with the multitude of assumptions, but I think they are generally correct and the conclusion is solid.
I especially like that this shows what can be done when a person focuses on FI — that the effort doesn't have to be a 40-year slog if you don't want it to be.
3. The Retirement Police and the Definition of Retirement
I like to poke the Retirement Police now and then and this was that sort of post.
They have been noticeably absent since I ran it, so maybe the post was successful at moving them on. 😉
2. Retirement Years are Like Reverse Dog Years
Another post with an unusual point of view. I really like this one for what it conveys.
Retirement just seems to make everything better. And I feel like I've lived ten years in the past three (in a good way).
I hope those of you who are retired feel the same way.
1. The ESI (Earn, Save, and Invest) Manifesto
How could this post not be the top one? It's the message of this site, in detail and with links to supporting posts, all in one place.
Plus it's a "manifesto"! That's impressive, right? 😉
Two More
While those are my top ten I would be remiss if I didn't mention two series (not posts) that I've especially loved this year.
The Millionaire Interviews keep rocking and remain favorites here for both me and readers. I really enjoy hearing from so many people who take the time (and it is a time commitment) to share their experiences and wisdom. I don't know how long the series will last, but while it's still progressing, I'm very thankful for it.
Just as great have been the Retirement Interviews. I really like seeing the different ways people address retirement. There are far fewer of these than the millionaire interviews. I hope we get additional interviewees this year to keep the ball rolling for this series.
Anyway, that's my list. Are there any posts I missed that you think should have made the top 10?