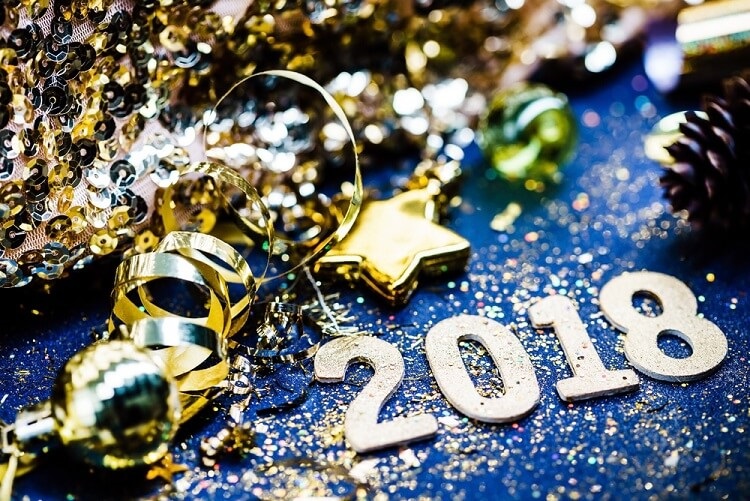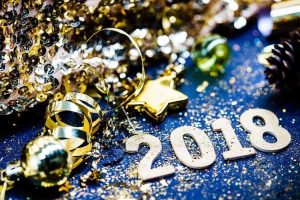 I love this time of year.
To me it's rewarding to look back and see how much has been accomplished over the past year.
It's also a great time to dream for the next year and make plans to achieve those dreams.
The dreaming part is for another post (likely in January). For now we'll look back and review some great posts from 2018.
I know there are many new readers here (or even long-time readers) who may have missed these gems.
Here is what I would consider my top 10 posts of 2018 in countdown order as well as why I selected each…
Top 10 Posts
10. Seeking a Six-Figure Income 
I love this guest post because it dispels a "fact" that many people believe — teachers don't (and can't) make a high income.
If you agree with that, you may want to read this post from a teacher who's well on her way to earning six-figures.
Oh, and you may want to check out the upcoming book Everyday Millionaires
. Their study of 10,000 millionaires listed "teacher" as one of the top three millionaire professions. 🙂
9. Which is Better: Paying Off a Mortgage or Investing More?
It's a great debate with no clear answer and lots of strong opinions on both sides.
For a blogger it's gold because it generates a lot of comments. Haha!
What's not to love?
8. ESI Scale Financial Independence Calculator 
I launched three calculators this year — the one above plus a "When can I retire?" calculator and the Impact of Career Growth Calculator.
I love all three as they address vital issues related to growing your net worth.
That said, this calculator is my favorite as it's about financial independence AND includes E-S-I.
Of course all calculators have issues as they involve assumptions by the author. But I think all three of these do a good job of challenging thinking and letting you get a general sense of where you stand on various career, retirement, and financial independence issues.
7. How I Lost Millions by Retiring Early 
This is a fun post with a fun title.
I wrote it because I like both "what ifs" as well as playing with numbers.
Plus I was sooooo curious how much I actually left on the table by retiring early.
I included it on this list because it resulted in a BIG NUMBER! Yikes!
That said, it didn't really impact my thinking or make me reconsider my decisions. It was simply an interesting post.
6. How to Get Up the Nerve to Retire
Another great guest post.
This issue comes up often a couple different ways.
A couple examples:
"I have $5 million and only need $2 million but I'm afraid to retire"
"I'm ready to retire but afraid to pull the plug, what do I do?"
I wanted to address these concerns so I asked my buddy, Jim, to write a guest post on it. He's close to retiring himself and is facing these issues head-on.
He did a great job and this post was very well received — making it more than worthy of being in the top 10.
5. Why Getting Fired Was One of the Best Things that Ever Happened to Me
So often events we think are terrible actually end up working out for the best.
This has happened to me so often that when something doesn't go my way I can step back, take some time, and see if it really is good or bad. Time will certainly tell.
Unfortunately the opposite is true (something seems great and turns out poorly), but we won't go into that now. 🙂
I like this post since it offers hope to those who may have had a career stumble and believed they were doomed in a way. I want them to take heart as what appears to be a curse can sometimes become a blessing.
4. How to Ignore the Basics of Personal Finance and Still Become Rich
Ugh.
I keep hearing from, running into, and getting comments from people who either want to dismiss some foundational principle and still become wealthy or make excuses for why this or that should not be included in the "how to become wealthy" discussion.
In this post the issue is about people wanting to grow their wealth while taking the "E" out of E-S-I. But it really serves as an example of what I get often — readers wanting to ignore the basics of becoming wealthy and still reach the same result.
It doesn't work that way.
And speaking of not working that way…
3. If You Want What I Have You Have to Do What I've Done
Here's yet another post (said in a different way) that talks to those who want to dismiss something vital on the path to wealth (generally because it's too difficult.)
They want what I have (financial independence) but don't want to do what I've done (work on earning, saving, and investing.)
Yet again, it doesn't work that way…
2. Is Retiring on a Cruise Ship an Affordable Option?
This is an idea I haven't given up on. If my wife was up for it I would certainly try living on a ship for at least six months, maybe a year.
But for now, this remains a dream. For the rest of you, it's an interesting thought and discussion.
After all, who wouldn't want to retire and be on an awesome vacation every day?
1. 13 Surprising Facts from 100 Millionaire Interviews and What We Can Learn from Them
This post represents not only itself, but the 75 millionaire interviews I did in 2018.
Yes, that number is correct. We started the year with number 33 on January 3 and ended with 108 just a bit more than a week ago.
I pushed the posts as I wanted to get to 100 this year and write a summary of our findings, which is what this post is.
There are more related posts to come as we'll dive deep into how millionaires grew their wealth, what they list as their top money tips, the mistakes they made along the way, and so on.
One More
While Five Steps to Creating a Winning $25k Blog, Step 1: Determine Your Strategy didn't make it into the top 10 (because it's not directly about personal finance), I did want to include it here.
The series (starting with this post) details much of what I know about starting and growing a blog. I put a lot of time and energy into it to help new/aspiring bloggers get a head start.
For these reasons I just couldn't pass it up without a mention.
Anyway, that's my list. Did I get the order correct? Or are there any posts I missed that you think should have made the top 10?