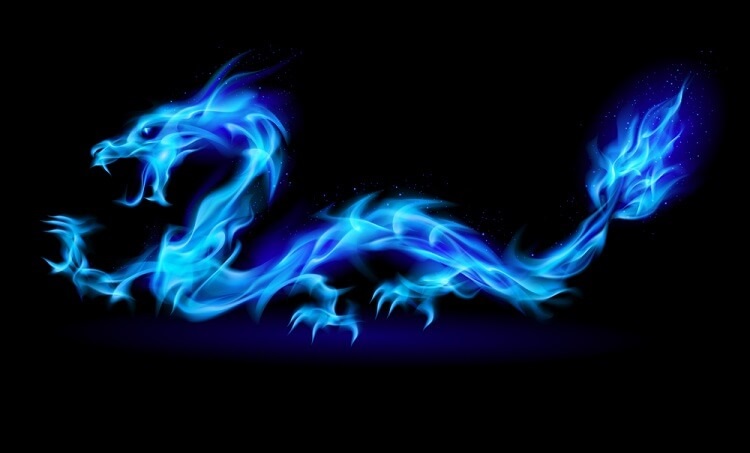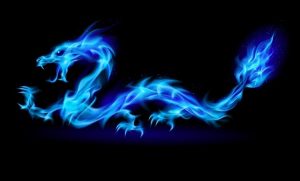 Ok, I'm feeling a bit ranty today.
It's because the same issue comes up again and again, it makes NO SENSE, and I'm tired of it.
I've posted previously (more than once) how people want to become wealthy but they don't want to make any lifestyle changes to get there.
Some examples:
And it goes on and on.
It's not just money either — the problem seems to be prevalent in life. More on this in a minute. Let's get back to money for now.
Financial Coaching
As most of you know, my wife and I first saw this disconnect when we were doing financial coaching in the early 90's.
Even the small percentage who actually ended up meeting with us came loaded with excuses.
Once we got into the budget review process, the objections flew out from all sides.
Here are a few we ran into:
One lady insisted that $125 a week to do her nails was a "need" and there was no way the cost could be reduced or cut.
One family came in and told us they had racked up about $50k in debt and that the husband, the sole breadwinner, had just been fired. Right AFTER that, they bought a bass boat (because, you know, they NEEDED it).
One guy called me on the way to court. He was going to face a judgement and wanted me to show up and vouch that he was working on his bills. This is a guy I had never met or talked to until he called me. Uh, no.
One family was making $250k a year (in the 90's!) and they were falling behind each month. The reason? Each of them (two adults and two teenagers) had leased luxury cars (BMW, Porsche, etc.) and lived in a huge house.
And these are just the ones I remember. I know there were dozens more.
As we suggested what each couple do to balance their budget, almost every idea was rebuked with an excuse. Here's why we can't save on car insurance. Here's why we need to spend $10k per year on vacations. Here's why we have to eat out five nights a week. UGH!
They wanted the problem (mounting bills/debt) taken care of but they didn't want to make any changes for it to happen.
Even worse, they wanted a 20-minute solution to a 20-year problem!
The vast majority ultimately decided that 1) getting their act straight was not going to be easy and 2) since it was not easy and required them to change, they weren't going to do it.
Yes, they preferred to fall deeper into debt than take action to save themselves. It was like a drowning person refusing to grab a life preserver and instead turning and swimming OUT to sea.
Very frustrating.
Unfortunately, not much has changed since then.
The War Cry
Some time ago my buddy Sam at Financial Samurai posted an article detail how $5 million was barely enough to retire with a family. He's an expert at creating controversy and this was hot on the heels of the Suze Orman issue.
He took some flack, but he seems to love the trolls.
Of course his scenario was set in a very high cost of living city (Los Angeles) and included lots of over-the-top expenses (like $21k per year in food, $24k in 529 savings, $20k in healthcare, $55k in mortgage and real estate taxes, $10k for childcare, etc.) that COULD be "reasonable" in LA but in 90% of the US are viewed to be crazy.
Anyway, after the internet tried to shout him down, he fought back on Twitter and posted this:
Dear judgy people of the internet! After much reader feedback, here's the optimized budget for a retired LA couple raising an 8-month-old daughter. How would you further improve their budget without significantly impacting their lifestyle?
I couldn't help but respond with the following:
The qualification "without significantly impacting their lifestyle" is the killer. Almost anything suggested could be interpreted as impacting lifestyle. So the question really is "how can they save $ without doing anything different?" which is inherently impossible to answer.
Then those years of counseling came back to me and I spurted out another response:
BTW, "without significantly impacting their lifestyle" is the war cry of every over-spending person I've ever coached. They all want to be out of debt, wealthy, etc. but they don't want to change a single thing to achieve it. Life doesn't work that way.
And that's the problem with a lot of Americans today: they want the results (become wealthy, retire early, cut back on work, etc.) but they don't want to change anything to get there (because they are comfortable and change is hard.)
Not Just Money
I run into this issue in areas outside of money too.
Some examples:
I have a friend who is constantly complaining about his weight and health. When I ask if he is exercising and/or eating right he comes up with a long list of excuses. He says he's too busy but really he's saying he doesn't want to pay the price (which can be painful) and would rather instantaneously turn into The Rock without the work.
Another acquaintance is trying to "find a job". I put that in quotes because he isn't doing much. He fills out a few online job openings each day and is done. When I ask if he's networking, knocking on doors, practicing for interviews, or doing anything that leads to better odds of finding jobs, he says he is not. When I suggest them his response (not in so many words) is that he wants the results but wants to make minimum effort (and in the wrong place, BTW).
A third friend has medical issues and yet won't listen to her doctors. She wants to be well, but since the recommended treatments are not pleasant, she doesn't do them. She wants to be healed but is doing nothing to help herself become that way.
I see this in the blogging world all the time. It's quite common for someone say he's not getting the results he wants. When I ask if he's taken the steps to success I've detailed, the excuses come out. In other words, no, he has not taken any (or most of) the steps. And yet he wants to be a blog superstar.
It's frustrating to be sitting on the sidelines and see these people want or even expect (generally feeling a positive solution is "owed" to them) without taking any action. What do they think is going to happen, a magic bunny will appear and make things all better?
Help from God
This reminds me of a "funny" story I've heard several times about a man looking to get help from God:
A very religious man was once caught in rising floodwaters. He climbed onto the roof of his house and trusted God to rescue him. A neighbor came by in a canoe and said, "The waters will soon be above your house. Hop in and we'll paddle to safety."
"No thanks," replied the religious man. "I've prayed to God and I'm sure he will save me."
A short time later the police came by in a boat. "The waters will soon be above your house. Hop in and we'll take you to safety."
"No thanks," replied the religious man. "I've prayed to God and I'm sure he will save me."
A little time later a rescue services helicopter hovered overhead, let down a rope ladder and said, "The waters will soon be above your house. Climb the ladder and we'll fly you to safety."
"No thanks," replied the religious man. "I've prayed to God and I'm sure he will save me."
All this time the floodwaters continued to rise, until soon they reached above the roof and the religious man drowned.
When he arrived at heaven he demanded an audience with God. Ushered into God's throne room he said, "Lord, why am I here in heaven? I prayed for you to save me. I trusted you to save me from that flood."
"Yes, you did my child" replied the Lord. "And I sent you a canoe, a boat and a helicopter. But you never got in."
This story illustrates that even when there are advantages available, people often refuse them, preferring to stay where they are and hope things change.
They would rather do nothing and expect great results.
Money Issues
The problem is THE WORST in the money realm!
I frequently get comments and emails that highlight this:
People want to make more but they don't want to work at growing their careers.
People want to retire early but haven't saved a dime (and worse yet, don't really want to).
People want to save money but insist that frivolous spending is a necessity.
People want to invest but don't want to take the time to educate themselves on options.
This line of thinking DRIVES ME CRAZY!
Didn't someone say that the definition of insanity is doing the same thing over and over again and expecting a different result?
That's part of the problem here. People don't want to take the steps to be successful as they are comfortable now and don't want to experience any "pain" (which in most cases is simply exerting effort). They'd rather keep doing what they're doing. And yet they want a new result!!!
Get Over It
Listen, if this is you (or someone you know), I don't really care if you want to keep your lifestyle and not make any progress. That decision is up to you.
But please do not whine to me about how you're not getting the results you want even though you are doing nothing to get them.
And save your excuses for someone else. I'm tired of them.
If you want to reach a goal, develop a plan and then take action (like millionaires do). You don't have to change your life in one day — just small progress day after day will make a difference over time.
Hopefully this is the last time I have to write about this issue. I'm tired of it and you're probably tired of reading about it, so let's hope the message gets out.
That said, I'm not optimistic that we've seen the last of this problem. Not by a long shot.