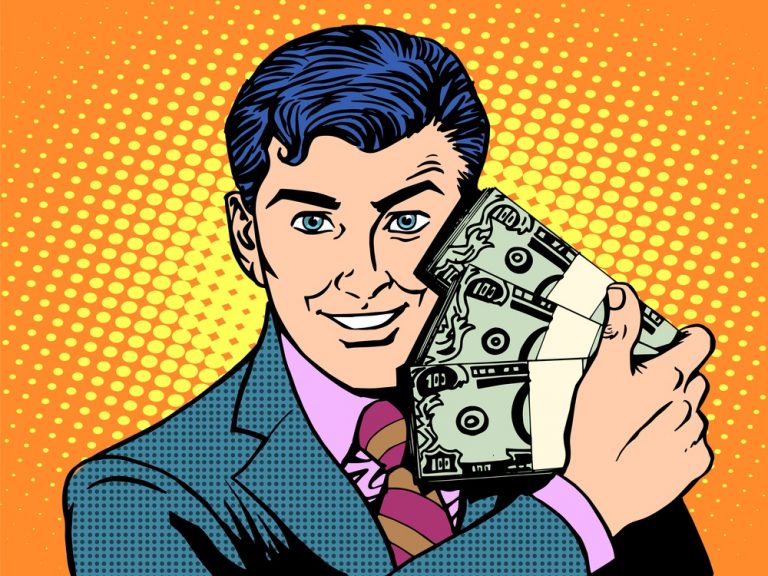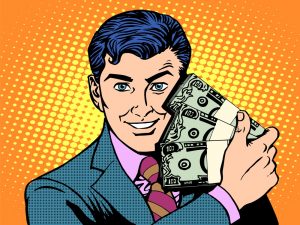 In How to Go from Zero to Millionaire, Part 1 I started detailing what I would do differently today in managing my finances if I could go back to high school and start over. But this time, I'd have all the knowledge and experience I have now.
When we left off, I was a 24-year old out of graduate school (MBA) with a net worth of $22,827.
Today we'll detail the next steps I'd take.
Digging for Data and Adjusting to Set a Baseline
Before we get to that, let's set a baseline.
I wanted to take the career earnings as well as the savings rate we actually experienced during our working years to determine our results if we started today and did everything exactly the same. This way we'd know the baseline results and could work from here to improve things.
I went through Quicken and recorded my salary for every year of the 22 years I have data for. For the other six years, I estimated earnings (I do know my starting salary out of graduate school so it was easy to project back to that point). It's this data that helped me write The Value of Growing Your Career: A Real-Life Example and The Value of an MBA.
In those posts we established that my career earnings had grown annually by an average of 8.16%. Separately, in My Savings Rate and Other Insights into My Financials we learned that our savings rate was 36.1% of gross income. These two numbers will help us set the baseline.
Setting the Baseline
From there I needed a starting salary out of graduate school to begin calculations. I looked at two ways of setting it.
In option #1, I converted my actually starting salary out of graduate school into today's dollars using this calculator.
In option #2, I went to my university's website and looked at what new MBAs were making upon graduation.
You could justify either, but there was a pretty big difference between them. Option #2 was $15k more than what the inflation-adjusted number gave me — and that was "on average" — and I always do better than average. 😉
That said, I played it conservative and used the smaller number.
I then assumed I'd earn average annual increases of 8.16% based on my actual results. I used those numbers over the next 28 years to estimate my total salary.
That gave me career earnings of just over $8 million.
I then assumed that I saved (which allowed me to invest) 36.1% of that income.
I took those amounts each year, added it to my investment account, and watched it grow (at 9%, as stated in part 1). I also added in 3% of my salary assuming I had a company 401k match of 100% of 3% of my income.
I deleted the first five years of saving since in real life I saved virtually nothing during that time (prior to getting married).
At the end of 28 years (given these assumptions) I would have had a net worth of $6.9 million.
I then backed out the $22,827 since I didn't have that when I graduated. This gave me a baseline net worth of $6.7 million. So this is where I'd end up 28 years from now if I did the exact same things and experienced the same results.
FYI, this is almost twice what I actually have now in net worth, but there's a whole lot of inflation in the new numbers.
What I Would Have Done Differently
Now, let's build from here.
Continued from part 1, here are the next steps I would have taken now that I know better:
Step 5: Begin Saving and Investing Sooner
As I mentioned, I waited five years to begin saving and investing. Why? Because I didn't know any better. I was still learning about money and didn't realize I was wasting the best investing years of my life putzing around.
So instead of starting to save after five years out of school, I would have started immediately.
If I had done this at the same exact rate as I saved/invested the years afterwards, my net worth at retirement would be over $9.3 million.
Yep, those missing five years (plus the $22k I added back in) would have netted me an extra $2.6 million. Ladies and gentlemen, the power of compounding!
Step 6: Worked My Career Sooner and Harder
I've written several posts giving practical advice on making the most of your career. These include the seven steps to grow your career, how to ask for a raise, how to ace an interview, and more. But I didn't come out of graduate school knowing these things. I had to learn them along the way, discover what worked by trial and error, and sputter my way to growing my career.
Even so, I was able to grow my salary by 8.16% per year on average.
But if I had known and mastered these principles from the get-go, I'm sure I could have pulled out 10% average annual pay increases.
If I had done this, our net worth 28 years later would be $11.7 million.
Step 7: Saved Even More
Yes, saving 36.1% of our gross pay was a good amount, but we lacked for NOTHING at this level. We still bought what we wanted and did what we wanted to do (within reason, of course). My wife had a tight belt during these years but I could have done better.
In fact, I think I could have easily saved another 4% per year to get us to 40% a year.
If we had done this, our net worth 28 years later would be $12.8 million.
Step 8: Driven My Side Businesses
I had substantial side business income while working, though much of it served to supplement our giving so I didn't add it to these numbers. Besides, the numbers are already getting kind of ridiculous at this point without piling on.
That said, I would have spent more effort in these businesses and developed them more to diversify my income. Specifically, they would have allowed me at least a few relatively equal forms of retirement income versus being so reliant on my real estate.
So consider any earnings here simply financial gravy.
Step 9: Bought More Real Estate When Prices Were Low
I've said previously that my worst real estate investing mistake was that I should have purchased more when prices were low. If I had just relaxed my return requirements from 10% to 9% or even 9.5%, I would have at least twice as much real estate as I do now.
Now that I have the chance to re-do things plus a HUGE amount of net worth, I would buy like crazy. By my mid-40's I would have owned somewhere near half of Western Michigan. Ok, not that much, but a good amount. I could see investing at least 25% of my net worth into real estate, so I'd have somewhere in the $3.2 million range in real estate. It would be churning off nearly $320k per year in income. How sweet it is!!!!!
(FYI, I did NOT add this income into my numbers.)
Step 10: Retiring Earlier
With the 20/20 benefit of hindsight, I would have been able to retire much sooner (of course).
If I wanted to stay in the same net worth range, I could have retired 10 years earlier.
If I wanted to live on less (and spend my assets at 4% like many of today's very early retirees do), I could have retired in my mid 30's with plenty of money left over. By this point in my life, I could be closing in on my second decade of retirement!
Summary
So, what's the point of all of this? Just fun with numbers to see how big we can get them? Nope, here are some key takeaways:
Becoming wealthy is all about the basics — earning, saving, and investing. I didn't do anything stellar on the road to a high net worth and you don't have to either. Simply do the basics, and do them well, and you'll be more than fine.
The sooner you work on the basics, the better. Learn from my experience and don't wait to earn, save, and invest. Even a handful of years can cost you a couple million dollars over a long period of time.
Your career is HUGE! Much of my initial success (as well as the improved success of my re-do plans) was due to the fact that I earned 8.16% and 10% pay increases respectively. It also helped that I started at a very good income out of graduate school. These factors combine to once again reinforce the power of a high income and working to make it as high as it can possibly be.
I made TONS of mistakes. Part of this exercise is to show what a goofus I was in managing my own money. I was able to almost double my net worth compared to the baseline by making right choices this time. That's what a bozo I really was. That said….
I still was able to retire with a high net worth in my early 50's. The point here is that you don't have to be perfect to be successful. There's LOTS of room for error as long as you get most of the big things mostly right.
If I can do it, you can do it. That's the major point of these two posts — becoming wealthy is possible for you. The final re-do numbers are so high that you don't have to do what I did and you can still come away with a fortune, retire early, etc. You can start with a $40k salary, save 30% instead of 40%, get 5% average raises instead of 10%, and still do VERY WELL! If you're starting out today, you most certainly can do it. If you're past that point, you can grow your wealth massively from where it is now by applying these principles.
Ultimately, this post is to serve as a guide for people starting out and wanting to know how to get from zero to millionaire (and beyond).
Do what's above, over time, and you'll get there.