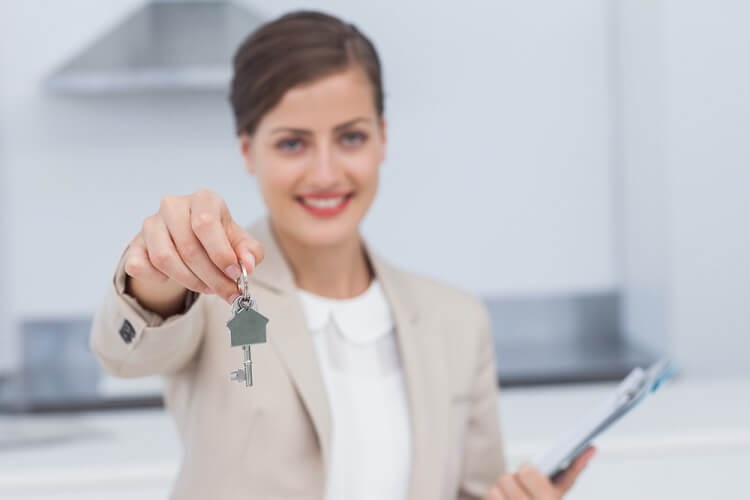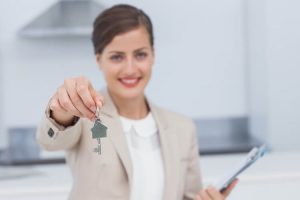 As I mentioned in my 30-day retirement update I'm walking a lot these days.
The first month of retirement I would listen to music on the days I walked alone (long walks at 7 am before most of the family is up and about).
But that got boring (listening to the same stuff over and over) and is less than productive (I know, we don't need to be productive every second of the day, but this seemed like prime time I was wasting.)
So I started listening to podcasts while I walked.
My History with Podcasts
I have been a podcast listener for years — from the early days when they were popular, through the days they weren't as popular, to today when they are popular again.
My problem the past year or so was that I always had too many podcasts I wanted to listen to (I have the same problem with books). They would keep coming even while I was spending time listening to audiobooks. Note: imagine how many podcasts accumulated while I listened to Washington: A Life
. Do you know how long it takes to listen to 33 CDs?
When I retired it was good news bad news. Yes, I had walking time now, but my driving to work listening time was non-existent.
So I had built up hundreds of hours of podcasts I wanted to listen to and since I had no chance of ever catching up, I just didn't listen.
Until I started walking, that is.
Since I wanted to listen to some podcasts, I knew I had to purge first. I cut some podcasts completely and others I deleted episodes I knew I wouldn't be interested in. Then I began listening to the rest and LOVED what I was hearing.
Real Estate Expert
I know Bigger Pockets is "the" real estate expert and I do listen to their podcast. But the podcast I'll talk about today is the Afford Anything podcast done by Paula Pant at Afford Anything. The thing I like about this podcast is that:
It's done by a real person (versus a "company" or mini-company)
She talks about real issues (real estate is just a small part of it)
The issues are addressed from a practical standpoint
The podcast is hosted by someone who knows what she's talking about
I like to learn from people who know as much or more as I do and have gotten results in real life. That's a hard combination to find, but when you listen to those sorts of people you can learn a ton and take your game to the next level. It's also very interesting.
Paula is a real estate investor like me. I'd say we're roughly at the same level of expertise (more on that later) but she is way more articulate and thoughtful. Plus her real estate, objectives, and thoughts are different than mine so it makes for a great listen to see what I can learn.
In one of her early episodes she began talking about real estate and I wanted to share some of her thoughts and comment on them. I know many ESI Money readers are real estate investors and are interested in this topic.
Real Estate Background
Just so we're all on the same page, let's set the scene:
Paula invests in rental real estate. I'm not sure what market she's in but I believe it's in the southwest or west coast. She has a handful of units (maybe seven? Can't remember — it's hard to take notes while walking — you need to try and remember and write things down when you get home) and uses a property manager. She's to the point in life where she's financially independent, able to sustain her lifestyle on her rental income if she lives a middle class lifestyle (that's close to her words).
She has "about $1 million" invested in her properties.
She earns $9,000 gross rents each month and nets $5,000 to $6,000 each month.
Real Estate Metrics
During the podcast Paula throughout some general real estate metrics and thoughts I thought were quite interesting. They were:
The 1% Rule — This stat helps you determine whether or not a property is worth buying in the first place. It says that the gross monthly rent of a potential property needs to be at least 1% of the property's cost — both acquisition plus remodeling costs. In other words, if the place costs $200,000 to buy and get ready to rent, gross monthly rents need to be at least $2,000 for it to be considered a worthwhile buy.
The 50% Rule — This says that 50% of gross monthly rents will be eaten up by expenses, not including mortgage principal and interest.
Annual return numbers — If you combine the first two you get the following: 1% earned per month is 12% per year. If half of that is expenses, you earn 6% per year. Housing appreciates roughly at inflation, so let's say appreciation is 3%. So 6% plus 3% gets you a 9% annual return.
Property classes — There are different classes of properties. She called them "A", "B", and "C" properties. "A" properties are the cream of the crop. They are on the upper end of rental units and have the lowest returns/margins. They are good for acquiring with the 1% rule. "C" properties are in the bad neighborhoods. They get the highest returns but also have the most issues. You need more than the 1% rule to invest here, though I don't think she gave a percentage. "B" properties are in the middle of the other two.
Appreciation — She said it will be at inflation on average and you shouldn't count on it "unless you bought properties sometime like in 2010".
Buy a place and live in it — Paula started investing in real estate by buying a triplex, living in one apartment, and renting out the other two.
Overall, lots of good information here.
My Thoughts and Experience with Real Estate
One reason I like the above is that it's a different way to look at real estate than how I've done it.
Here are some thoughts that the above generated:
The 1% rule seems close to me. I actually use a similar metric called the gross rent multiplier (GRM). It takes the total cost to get a property up and running (acquisition plus fix-up costs) and divides it by gross monthly annual rents. So in the example above, if I paid $200k for a place and it earned $2,000 a month, the GRM would be 8.3 ($200,000 / $24,000). My rule-of-thumb was I wouldn't consider a place unless the GRM was 9 or below. I also knew that 5 or lower was "great". My GRM numbers converted to Paula's numbers imply that my minimum would be about 0.93% but I really wanted 1.7%. In other words, I'm close to Paula's number on the low side but I was going for much more. FYI, my three properties (14 units total) were at GRM's on my pro forma income statements of 4.5, 4.8, and 4.0.
Having a GRM that's closer to 5 than 9 also gave me a cushion in case things don't go as well as forecasted. And they never go as well as forecasted.
While I used the GRM as an initial guide, before I purchased I did pro formas for every property. I listed total costs to get up and running (purchase price plus investment — and my investment was large as I was upgrading my places), estimated monthly/annual revenue (rents, laundry, etc.), and estimated expenses (line by line just like I was doing my personal household budget). This way I knew fairly accurately if the property was a good deal or not.
That said, I was too stringent. If I would have given a little and purchased a few more places, even with GRMs closer to 9, I would now be pulling down $100k or more from my properties alone. Not being a bit more flexible was my biggest real estate mistake.
The 1% rule doesn't seem to be hard and fast for Paula. If you do the math, she has "roughly" $1 million invested and $9,000 in gross rents. This works out to be 0.9%, a bit below 1%.
Her numbers show the vast difference and metrics from one market to the next. She has gross rents of $9,000 and costs of $1 million. I have gross rents of $11,400 and costs of $600k. Big difference! Of course I bought at the right time and in a lower cost-of-living market…
Speaking of "not expecting big appreciation unless you bought in 2010", that's actually when I did buy. It made a HUGE difference in my return rates and appreciation levels. It was probably one of the best real estate investing decisions I made. The market drop was one reason I did get into the market, so it wasn't a complete accident, but you can't count on a downturn and rebound all the time.
I'm a bit higher than 50% expenses. I have gross annual rents of $137k. Depending on the year I'll earn between $50k and $60k. My property manager says this is good based on what others are getting (my management company has 1,500 units under management), but I want to do better. I have talked to them about ways to curb expenses. Two of my biggest expenses revolve around vacancies. I have a high level of turnover in tenants (or at least what I feel is high). This results in two large expenses: 1) months where we are looking for new tenants and I earn nothing in rent and 2) higher fees for finding new tenants versus simply renewing old ones. So we are working on how to decrease the turnover rate. For those of you who don't know, I bought my properties with cash, so I have no mortgage.
Just like Paula, I have multiple units. One great thing about having so many units is that it spreads the risk and evens out the returns. When one property isn't doing well in a particular month it always seems like another one will do better than expected.
My annual return is in the 8% to 10% range before appreciation. As I've noted, appreciation has been significant. So I'm well ahead of 9%. Again the key to this was buying when the market was low.
My real estate mentor, Eric, told me about the various classes of properties as I was getting into rental real estate. We decided to buy "B" properties and fix them up, making them "B+" places with higher rents.
I love the "buy a place with multiple units, live in one unit, and pay for it by renting out the others" idea. It's a great way to implement the "buy one house per year for 20 years" strategy. Also by living in it you can qualify for lower mortgage rates since you live there (I think the place needs to be four units or fewer). I may employ this strategy with my son, daughter, or even my parents as their living arrangements change.
Overall, it was a GREAT podcast and I'm looking forward to hearing more of them.
My Favorite Podcasts
In case you're wondering what my favorite podcasts are, here's the current list:
Any thoughts on the above? Or does anyone have a favorite podcast they'd like to share?