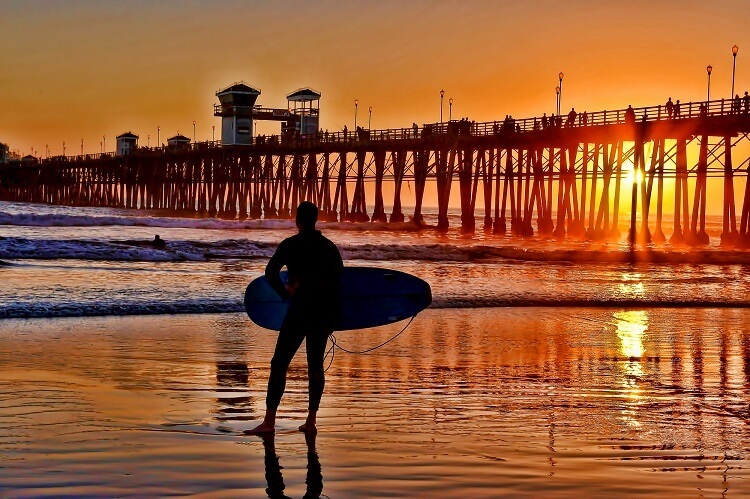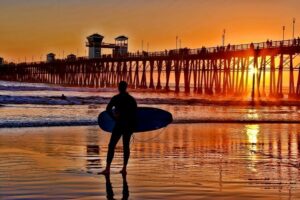 The following is a millionaire interview I first published on a previous site.
I have several of these interviews, conducted over the past five years or so, that I now want to place on ESI Money (so they are all in one place).
I've been posting them every now and then and will continue to do so, mostly in the slower times when many readers are on vacation or busy with other activities (like today as many are preparing for the holiday next week). All great stuff!
The interview below took place in 2013, then I had an update in 2016. So I'll post the original interview first and then follow up with the update.
My questions are in bold italics and their responses follow in black.
Let's get started…
How old are you (and spouse if applicable, plus how long you've been married)?
My wife and I are in our late 30's and have been married for 8 years.
Do you have kids/family (if so, how old are they)?
We have 2 preschool-aged boys.
What area of the country do you live in (and urban or rural)?
We live in an urban area in Southern California with a very high cost-of-living.
What is your current net worth?
$1.2 million.
What are the main assets that make up your net worth (stocks, real estate, business, home, retirement accounts, etc.) and any debt that offsets part of these?
Our main assets are in stocks ($200k), retirement accounts ($500k in mutual funds, index funds where possible) and cash ($400k). We also have $100k in home equity.
Our only debt is a 30-year fixed rate home mortgage with a balance of $380K, recently refinanced from 5.75% to 3.75%.
What is your job (type of work and level)?
I am a software developer. My wife is an insurance broker. We are both senior level in our occupations.
What is your annual income?
$230K gross income, split almost equally between my wife's salary and my salary.
What is your main source of income (be as specific as possible — job, investments, inheritance, etc.)?
Our only source of income is from our jobs. Our investment income is negligible and I know I have to work on this.
You have been successful growing your career/income. What is your advice for others who want to do the same?
Given how much I hate my job, I don't consider myself having a successful career and don't think anyone should follow my career path. I have a high income but hate going into work every single day. I may have attained financial success, but not personal success.
What is your annual spending?
About $85K roughly broken down as follows:
Mortgage 21120
Preschool/daycare 15000
Property tax 6600
Gas 5500
Charity 4000
Cell phones 3000
Utilities 3000
Dining Out 3000
Travel 3000
Entertainment 2400
Life insurance 2350
Groceries 1800
Auto insurance 1500
House cleaning service 1300
Home insurance 700
Broadband internet 360
Gardener 360
Miscellaneous 3600
Cash 5000
The "cash" category is for things that I pay for in cash that I don't track by category. I also pay for the cell phone plans and some utilities for both my parents and parents-in-law and the above includes these.
How did you accumulate your net worth?
We are fortunate to have high incomes and my wife and I are both naturally frugal (as were our parents), so we have always lived beneath our means and avoided debt other than our home mortgage. We pay off our credit cards every month, buy cars with cash and don't have cable (we just watch broadcast tv the few times that we do watch tv).
Our savings rate is about 45%. Until a couple of years ago, we were living on only my salary and my wife's salary went straight to savings/investments giving a savings rate of over 50%. Once our kids started preschool/daycare 2 years ago, however, our expenses went up and we had to dip into my wife's salary. I actually didn't realize this had happened until I put together these numbers for this interview.
My original response sent to ESI claimed we were still living on one salary but then I noticed the numbers didn't add up. After some investigation, I found that our expenses had crept up the past 2 years (mainly for our kids' preschool, but other areas went up too) and we are no longer living on one salary. This has really been the only method we used to accumulate our net worth: high incomes and high savings rate.
I think I have made 2 mistakes that have hurt my net worth.
1) My stock investments are currently a mess because I never followed a plan. In years past, I have speculated, chased the strategy of the month, tried to time the market and ignored my investments for years at times. Overall, I have probably lost 50K playing the stock market.
I am starting to clean up my investment accounts and implement a lazy portfolio of index funds that I will re-balance every year. As much as I want to make millions trading the market and retire early, it is not happening. I did leave my 401K's and IRA's alone for the most part so they have done well and are more proof that I should just stick with index funds.
2) I wish we had waited a few years before buying a house. I bought pretty much at the peak of the housing market in 2005. Had I waited 2-3 years, I wouldn't have lost so much equity and would have gotten more for my money to boot. I have probably lost $150-200K in home equity.
One other thing that could be considered a mistake is never having had a budget. With a budget, a few more percentage points of savings could probably be had.
And with a budget, I probably would have discovered earlier that one salary no longer covered all our expenses. I probably still won't take the time to create and maintain a budget, but will definitely keep a closer eye on our expenses every month now.
What have you learned in the process of becoming wealthy that others can learn from (what can others apply to become wealthy themselves)?
I don't know anything earth-shattering or special. Just don't spend money you don't have and save as much as possible, though it helps enormously to have a good income.
The only exception I have to taking on debt is buying a house since they are so expensive where I live. But if you can pay cash for a house, do it!
I can only imagine that being completely debt free would be very liberating. I would move to a lower cost-of-living area where housing costs are so much lower, but family ties are keeping me here for now.
What are you currently doing to maintain/grow your net worth?
We will continue to keep up our high savings rate. I will probably analyze our expenses to see if things could be cut so we could live on one salary again and completely save the other; it would take about 20-25K in reductions to achieve this.
I am also looking to invest more wisely (see above mistake) and buy rental properties with my cash in the near future (which is why I have been very interested in your recent posts on your rental property experiences).
Do you have a target net worth you are trying to attain?
I am targeting $2 million in the next 6-8 years, then I plan to cut back on my job hours and ramp up on my own business aspirations (writing/selling my own software and/or do software consulting).
I despise my current job with its pressures and stress, but my wife enjoys hers (or at least tolerates it better) so we will still have her income until she decides she wants a change.
As for a longer term target net worth, I want to have at least $3.5 million net worth by the traditional retirement age of 65.
What are your plans for the future regarding lifestyle (for instance, will your net worth allow you to retire early, downsize jobs, etc.)?
I believe I can and will downsize my job around the age of 45, if not sooner.
Right now, I don't think I will ever fully retire, though I may change my mind later. I want to stop working ASAP in a stressful corporate job, but I plan to write software in some capacity on my own for income as well as manage my own rental income properties.
Is there any advice you have for ESI Money readers regarding wealth accumulation?
I already said it above: don't spend money you don't have and save as much as possible. Also, learn to invest in your vehicle(s) of choice.
I don't think there is one best way to invest. It just depends on your own personal interests, skills and tolerances. Given the difference in returns between my stock accounts and my retirement accounts, index funds are what I need to stick with.
Wealth accumulation does start out slow, but then accelerates. My wife and I have both been working for about 18 years. We combined finances when we got married at the 10 year mark and collectively reached 500K net worth at the 14 year mark. We then reached 1M in the last 4 years, due to stock market appreciation and healthy raises at work. I hope this snowball effect continues!
That's it for the original interview (2013). Here's the update from 2016:
My ESI Money millionaire interview took place almost 3 years ago. The biggest change for me since then has been my job.
At the time, I hated my job. It affected my mood very negatively and looking back, I was probably on the edge of depression. A few months after the original interview posted, I found another job that was more suited to me, still in software development, but with saner management and it turned my work life around.
It's been more than two years now, and I still really enjoy my current job and previous stresses (both mental and physical) are significantly reduced.
Another big change was 2 years ago, we bought and moved to a new home (better schools/bigger yard for the kids, better neighborhood).
Thinking to get started in real estate investing, we rented out our old house, but after a year, decided landlording wasn't for me and sold at a small loss. (With the constant repairs and dealing with tradespeople, I was just glad to be rid of it). It turns out my old and new home are almost exactly alike financially (equal home values, same mortgage rate, virtually identical mortgage balances when we sold the old and bought the new) and my one year of rental income vs. expenses was pretty much break-even. So this foray into real estate didn't affect my financials much other than about a 20K loss (when closing costs are factored in).
3 years ago, I reported that our annual expenses totaled $85K. I lied, unintentionally. I have since figured out that I left out about $7,000 of expenses, for an actual total of $92K (Sorry about that). I have tightened up my expense tracking a bit since, and I can more confidently say that now our annual expenses total $90K.
Our expenses went down mainly because our kids are in school now, so daycare expenses have gone down by 50% (still need after-school care and summer daycamps though). My wife's and my commutes have also collectively decreased by 75%, so I've seen our gas expenses decrease by 50% (Why not 75%? Probably because weekend and non-work driving pattern remain the same). Just these two categories alone reduced expenses by $10K.
Other categories have gone up though (kids' activities now that they are older; resurrected some hobbies now that kids are more independent), but overall, we have a 2K reduction in annual expenses from 3 years ago. Take that figure with a grain of salt though, given how well my expense tracking system was working back then.
Between a job change and raises, our combined salary is now 270K, up from 230K before. And our net worth has grown to $1.8 million from $1.2 million before. That is about $200K/year increase, but we don't net anything near that. The growth has been more due to stock investments appreciation and increase in our home equity, but saving about $90K a year also helps.
While I record all our income and expenses, I still don't track them very well. I'll track our net worth monthly, and further look at income/expenses every 3 to 6 months, maybe, but as long as the net worth figure keeps growing, I don't worry too much about eking out all the savings that we might be able to. I rather spend that time with my family and on hobbies. When our net worth figure dips significantly is when I will dig in to find the cause. Sometimes it's a big one-time expense, other times it's the stock market dropping.
I should, however, work on improving our investment portfolio. I know there is a lot of room for improvement there.
I said 3 years ago I am starting to clean it up. I have, to my credit, by consolidating some 7 accounts into Vanguard accounts of each type (Rollover IRA, Roth IRA, regular brokerage) and getting rid of some holdings (for negligible profit) from back when I was following the stock tip of the month, but that's the extent of it so far.
We're currently invested in various ETF's and mutual funds in a mostly lazy portfolio style, but I don't rebalance as I should and don't track them well either. Our 401k's are solidly in target retirement date funds though, and I'm thinking now to just move our entire portfolio to target retirement date funds, given how well they seem to be doing compared to my other haphazard portfolios, and given my lack of will to properly take care of them. I'm too lazy to even do lazy portfolios properly! I don't care to think where we'd be now if I did have a coherent investment strategy…
To assuage those who say home value shouldn't be included in net worth, here are the numbers without home value:
Our home is conservatively worth $650k, with a mortgage balance of $350K.
Take away this $300K of home equity and our net worth is $1.5 million.
Some people want to say the mortgage should be further subtracted, for a net worth of $1.15 million.
So there you go, depending on how you want to calculate net worth, mine is one of $1.8, $1.5 or $1.15 million. Even if I was posing as a millionaire before, no one can argue I'm not one now!
So that's my update. Better job, increased income while expenses stayed flat, net worth increased due mostly to stock investments and home value appreciation. I'm not doing anything more than the practical creed, "spend less than you earn." But I am thankful that our high income allows my family to enjoy a good quality of life and, at the same time, to save a significant amount for our future.