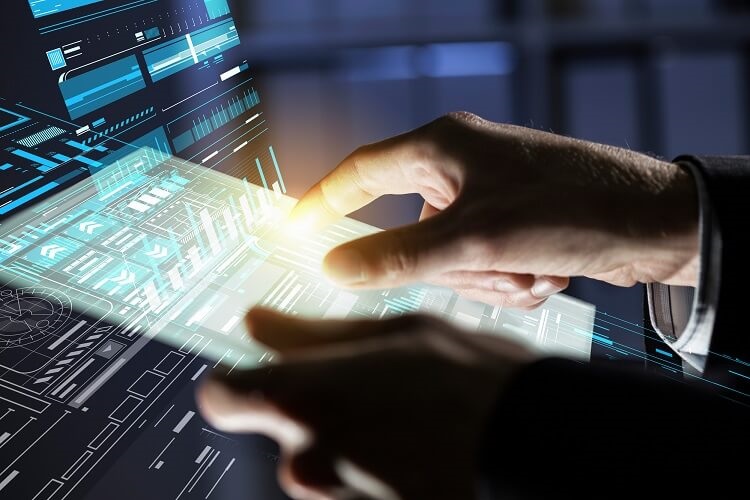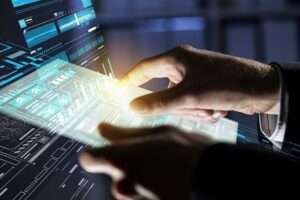 Here's our latest interview with a millionaire as we seek to learn from those who have grown their wealth to high heights.
If you'd like to be considered for an interview, drop me a note and we can chat about specifics.
This interview took place in September.
My questions are in bold italics and their responses follow in black.
Let's get started…
OVERVIEW
How old are you (and spouse if applicable, plus how long you've been married)?
I am 55 and my wife is 64.
We have been married for 27 years.
Do you have kids/family (if so, how old are they)?
We have one daughter – age 24.
What area of the country do you live in (and urban or rural)?
We live in a large city in the west.
We relocated, for early-retirement, about 2 years ago.
We raised our daughter in Texas (not a native Texan) and spent 21 years in Texas.
What is your current net worth?
Our net worth is $4.1M
What are the main assets that make up your net worth (stocks, real estate, business, home, retirement accounts, etc.) and any debt that offsets part of these?
Our house is worth ~$350K – we downsized a few years ago, rented for a few years and purchased our current home in early 2020. We have seen good appreciation since our purchase (before COVID).
Our publicly traded stocks and ETFs total ~$3.7M. We have about $850K in tax deferred accounts and the rest in taxable accounts. Knowing that I wanted to retire early, I started, about 3 years before leaving my corporate job, being less aggressive in putting funds into tax deferred accounts. I still contributed to my 401K to get the company match but I wanted us to have a bit more flexibility in our taxable accounts for use during early retirement.
We don't hold any debt – we haven't held a mortgage since 2003 and we really like not having that debt service each month. While we may have been able to use leverage more effectively if we had a mortgage, we just sleep better knowing that we don't have a monthly payment.
EARN
What is your job?
I left my corporate job in 2019 at age 53.
I was a Director, Marketing for a major software company based in CA. I spent my entire career in technology marketing roles.
What is your annual income?
While in my corporate role, my annual salary was $190K + 20% bonus = ~$230K.
Early in our marriage, my wife worked full time for approx. 10 years as a software engineering manager.
As a result, our combined income was closer to $350K for several years until she stopped working to stay home with our daughter. During those years, we had the benefit of saving more than one entire salary.
Since I left my corporate job, our income is significantly less, closer to $75K, but enough to meet our spending needs.
Tell us about your income performance over time. What was the starting salary of your first job, how did it grow from there (and what you did to make it grow), and where are you now?
After finishing my undergraduate and MBA, my first job was an entry level marketing role in a small software company in 1990. I made $33K my first year. I gradually grew my income by taking on more responsibilities, switching companies and taking different roles in sales engineering, product management, product marketing, and alliance management.
During my career, I have worked for both startup companies and major technology companies. Early in my career, I worked for a couple of years for smaller, no name software companies. I realized that if I wanted to really advance my career, I would need to get some experience with a major technology company – a company with name recognition.
I relocated to take a position with a major technology company. With the exception of one more start-up, several years later for only about 1 year, I continued with major technology companies for the rest of my career and it served me well.
What tips do you have for others who want to grow their career-related income?
Early in my career, I changed companies approximately every 3-4 years due to new opportunities and/or relocation. As a result, I was able to obtain greater increases in my salary each time I changed roles. While some people have great success staying with a single company for much longer, my experience was that it was much easier to obtain a sizable salary bump by taking a new opportunity outside of your current company.
I would also recommend, as is more common in the technology industry, that if you have the opportunity to join a company that offers publicly traded stock options or RSUs, you can achieve some good increases to your income as a result. I found that companies that are about to go public or recently went public are ripe for new talent – they often have many job openings and are more willing to provide stock option grants or RSUs to even more junior personnel.
Do good, quality work and keep your network of colleagues current – many industries are small places so people get to know who are the top performers. If they have opportunities, they will come looking for you to join them.
Remember that most companies want to try to get you for the lowest salary – don't be afraid to ask for what you want and what you are worth.
What's your work-life balance look like?
My work-life balance is good.
I work on select consulting opportunities as they arise and am enjoying early retirement.
Do you have any sources of income besides your career? If so, can you list them, give us a feel for how much you earn with each, and offer some insight into how you developed them?
I do some part-time marketing consulting that supplements our income generated from investments but it is very small (~$1K/month).
We mostly rely on our investments for income.
We sold our rental property a few years ago as we didn't want to deal with tenants anymore.
SAVE
What is your annual spending?
Our current annual spend is around $55K.
We would like to ramp that up to $85K in the coming years as we want to do more traveling.
What are the main categories (expenses) this spending breaks into?
Groceries are $800/month
Healthcare is $500/month
Utilities: $350/month
Travel / Entertainment: $1000/month
Property Taxes & HOA: $500/month
Insurance (auto & home): $150/month
Do you have a budget? If so, how do you implement it?
I monitor our spend regularly and keep a simple budget via a spreadsheet.
We try to look at each spend with a zero based budgeting mindset and discuss various line items if they get out of line.
We reduced some of our fixed costs as much as possible (maintenance, utilities, insurance) by downsizing.
What percentage of your gross income do you save and how has that changed over time?
While at my corporate job, I always strived to save 50% of my net salary for as long as I can remember. While it may have ebbed-flowed in certain years, we did pretty well to adhere to it.
When my wife was still working, we targeted to save all of her salary and as much of mine as possible without sacrificing.
Now that we are early-retired, the percentage of saving each month is much lower – our savings now is primarily based on the delta of what is left from our investment growth / income vs. what is needed for spending each month.
What's your best tip for saving (accumulating) money?
Grow your income as early as possible in your career as this will set you on a good trajectory for the future.
Maximize your tax deferred savings early in your career so it has time to grow.
Save until it hurts – you want to be aggressive enough that you will achieve some good compounding early – this will be motivation for continuing to be a good saver.
What's your best tip for spending less money?
Don't play the "keep up the Jones" game – it is not winnable!
Focus on spending on experiences rather than the next materialistic item.
Almost everything is negotiable – some people are intimidated by the thought of negotiating but often, all you need to do is ask. Always be respectful in your negotiation, as no one is going to give you a deal if you are a jerk, but you will be surprised if you simply ask, what you can often achieve.
What is your favorite thing to spend money on/your secret splurge?
I don't like to spend much money on myself but the secret splurge that I am willing to spend more money is convenience when traveling.
For example, there have been times when we have bought a hotel room the night before our arrival from an over night flight simply because I know my wife will be much more comfortable being able to immediately check-in to our hotel after traveling all night rather waiting for an afternoon check-in time as is typical – when you arrive from an overnight international flight at 7:00 am, a 3:00 pm check-in is an eternity when you are tired – the extra cost for our travel convenience is worth it to me.
INVEST
What is your investment philosophy/plan?
My investment philosophy / plan is pretty simple: generate enough growth / income from our investments to live comfortably while still sleeping well.
I don't need to generate alpha above market returns as I am perfectly comfortable earning market returns.
However, I do want to manage my downside risk effectively so as not to incur unrecoverable losses.
Keep your asset allocation in line with your risk tolerance is probably the best solution to managing downside risk.
As the probabilities go, if you are down 20%, it takes 25% to recover, but if you are down 70%, it takes 233% to recover – avoid the latter!
I simplify our investment plan as much as possible – less is more: lower # of ETFs, lower fees, and thus less of a need to touch the investments. We maintain a conservative 50/50 split for our asset allocation mostly in low cost ETFs.
I do some options trading but that is simply for fun – doesn't account for any sizable portion of our portfolio.
What has been your best investment?
Besides marrying my wife – that is my best "investment", our index ETFs have performed well over the years.
The investment that I learned the most from was probably our rental property – I learned that I didn't really want to actively manage a property!
What has been your worst investment?
I invested in a technology mutual fund in the late 90s that was overpriced (higher expense ratio) and not well diversified – lost a sizable amount in the 2000-2001 dot-com bubble.
What's been your overall return?
~11% annually.
I try to maintain a relatively conservative, balanced portfolio so am good with the returns.
How often do you monitor/review your portfolio?
I monitor the portfolio regularly as I enjoy it but I try not to make any changes unless I am rebalancing at set intervals (usually a couple times per year upon review).
NET WORTH
How did you accumulate your net worth?
The majority of our net worth accumulation was growing our incomes and consistently saving.
I began working at the age of 14 for my father's business and started saving consistently from the start. I just did it the old fashioned way – I didn't get huge stock option grants / RSUs (got a few) and I didn't achieve the highest levels of corporate jobs. We just lived below our means, saved aggressively (without sacrificing) and invested passively via index ETFs. It definitely helped by being in the technology industry as it tends to pay well.
What would you say is your greatest strength in the ESI wealth-building model (Earn, Save or Invest) and why would you say it's tops?
My greatest strength has been in my ability to aggressively save and not inflate our lifestyle as we earned more. I tend to be frugal and thus I don't chase the materialism.
It is also a huge advantage that my wife has the same money values and approach to ESI as me – absent a similar mindset, it would have been much harder.
What road bumps did you face along the way to becoming a millionaire and how did you handle them?
I did take a sizable drawdown during the dot-com bubble in 2000-2001 which hurt at the time. However, I just continued with our process/plan to save & invest consistently.
The experience of those losses shaped my approach to investing as I realized that I was much more conservative than I had originally thought – learning that lesson early was invaluable as it enabled me to structure our portfolio moving forward such that I could sleep well during future downturns.
What are you currently doing to maintain/grow your net worth?
I am looking at ways to diversify our net worth outside of the equity and bond markets.
I am just starting to look at more passive real estate investing such as syndication.
Do you have a target net worth you are trying to attain?
Not really but I would like to achieve $5.5M.
I am not sure how long it will take to achieve since we are not really in accumulation phase any longer.
I would like to adhere to a less than 3% safe withdrawal rate in the coming years so I would like the safety net of $5.5M. However, it is more important to maximize the current portfolio to generate our necessary annual income needs.
How old were you when you made your first million and have you had any significant behavior shifts since then?
Not exactly sure but I think I was around age 31 when I hit my first $1M.
What money mistakes have you made along the way that others can learn from?
In a hot real estate market about 6 years ago, we sold our house, when our daughter was a senior in high school, with the goal of pulling some equity out in order to add to our safety net of liquid funds (for our early retirement needs and her college costs).
We ended up renting for much longer than I would have liked and, in hindsight, it just created more household churn. While my daughter didn't need to change schools in the move, if I had to do it again, I wouldn't have sold the house until we were closer to our early retirement date – this would have made for an overall smoother family transition. I was too focused on the potential financial benefits rather than more equally considering the disruption that it would cause the family.
What advice do you have for ESI Money readers on how to become wealthy?
Definitely invest in yourself through your education, skills and career growth.
Don't get an education that has no marketable value in the business world – there are certain degree programs, whether we like it or not, that just have a very low / negative ROI. Study something that will make you marketable – if you like an area and it has no marketable value in the business world, make it a hobby, not your intended career.
Invest in creating lasting relationships with colleagues. In my experience, it is amazing what a few really good relationships can yield – quality over quantity of relationships is best. Always try to do for others with no expectation of anything in return. Usually, your deeds will come back 10X in the future.
Live below your means by not inflating your lifestyle as you grow your earnings.
Keep your saving and investing on auto-pilot as much as possible.
FUTURE
What are your plans for the future regarding lifestyle?
I would like do some part-time consulting.
We would like to travel, spend more time with family and get more involved in making new friends in our new community.
As of late, I have been taking up some pickleball which is fun to play and a good way to meet new people.
What are your retirement plans?
We would like to potentially live part of the year in Europe (we are dual citizens so if we wanted to live in Europe, it should be relatively easy). Depending on whether our income can support it, we will see if that is possible.
Are there any issues in retirement that concern you? If so, how are you planning to address them?
Health insurance, like with many others in early retirement, is an issue.
Currently we have an ACA plan which works for now. However, I don't want to get into a situation whereby our income limits exceed the thresholds for some subsidy – the costs without subsidies are just too high.
My wife will be Medicare eligible in about a year. We still need to address my health insurance needs until age 65. Living outside the US for part of the year may alleviate some of that issue but it is still a work in progress.
I am working on ensuring that I manage our sequence of return risk in these early days of retirement and maximizing our tax advantages (ROTH conversions, tax gain harvesting) as a result of having a lower income.
MISCELLANEOUS
How did you learn about finances and at what age did it "click"?
I have been interested in finance from a very early age. I remember reading books about personal finance as early as 13.
I learned some good financial habits from my parents and grandparents.
I majored in finance as an undergraduate which also helped to put context to my interest.
Who inspired you to excel in life? Who are your heroes?
My grandfather was an inspiration as he became an entrepreneur during the great depression and built a nice business.
He knew the value of relationships – he would always say: "you can always get more with sugar than with vinegar".
Do you have any favorite money books you like/recommend? If so, can you share with us your top three and why you like them?
I have many investing books that I have liked including those by Graham, Lynch, Malkiel and Bernstein. If I was to pick three that I think are relevant outside of straight investing, it would be:
"The Psychology of Money: Timeless lessons on wealth, greed, and happiness" (Morgan Housel) – This is a great read on the intersection of psychology and money.
"Secret of Power Negotiating" (Roger Dawson) – This is an overall good book for some basic principles of negotiation that I think everyone can benefit.
"The Millionaire Next Door" (Thomas Stanley): this is just a classic and was one of the early books I read about how to become wealthy.
Do you give to charity? Why or why not? If you do, what percent of time/money do you give?
We give annually to select causes.
We have also given our time for mentoring and tutoring in the past.
Do you plan to leave an inheritance for your heirs (how do you plan to distribute your wealth at your death)? What are your reasons behind this plan?
This is still an evolving plan but since we only have one child, it should be easy – our daughter will inherit.
I want to develop a plan to ensure that any inheritance will be protected for her (i.e. we want to ensure that anything she inherits from us will stay with her, if, for example, in the event of her having a divorce). She isn't even married yet so I still have time to vet this plan!