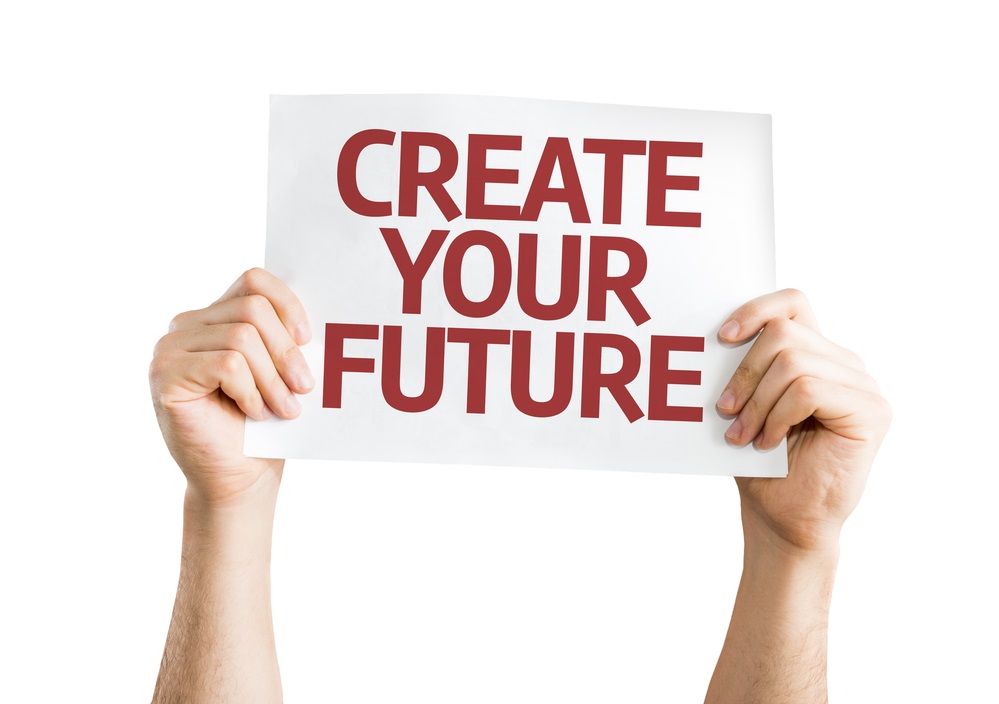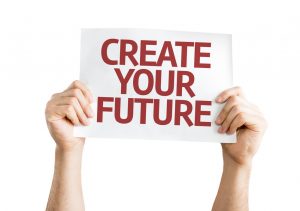 Please, please, please do yourself a big favor, open your mind for just a couple minutes, and read this post.
Doing so and taking action on it could net you millions in extra net worth and cut your time to financial independence (FI) substantially.
That's worth a read and consideration, right?
Yes, I'm Begging
So why did I begin this post by begging you to read it? Because people have career issues.
They hate to read about careers, don't take action to grow them, or do anything else much with their primary source of income — all to their great financial detriment.
We'll talk about why this occurs and what to do about it in a minute. For now, let me share the conflict between how people treat their careers and hitting FI.
Hitting the Rant Zone
I'll admit that this post is a bit rant-y.
When I get like that, much of it is tongue-in-cheek, so please don't go ballistic on me if something ruffles you the wrong way.
Ultimately, I'm writing this because I want to help you.
In addition, the post weaves in and out of one idea to another since there's just so much to cover with this topic.
Please bear with me a bit and I promise that I do get to some actionable steps at the end.
Now with those things said, let's dive in…
The Paradox
So here's the career/FI relationship for many Americans:
They hate their jobs so they don't work to grow them.
This results in them earning less than they could.
Which also means they save less than they could.
Saving less by definition means they'll delay FI and spend more time in the career they hate.
That sounds like just the opposite reaction than what they wanted, right?
Ok, so not everyone HATES his career. But certainly a large number are not willing to take the simple steps required to grow their careers. And the result is a longer path to FI.
So let me suggest that it's better to grow your career and reach FI earlier. That seems logical to me.
In addition, if you grow your career it's likely you'll advance and be able to work on projects that are more enjoyable.
That's a great side benefit, right?
And even if you love your job, don't you want to reach FI as soon as possible? You can always keep working after you reach FI. But if you don't start now, you won't have that choice.
Careers are So Lovable
Before we get to why people neglect their careers, let's quickly review why careers should be one of the most-loved parts of our personal finance plans.
Consider the following:
If you don't believe me, consider that most millionaires I interview grow wealth through their careers. These are people who have achieved FI (or close to it) and they've done it by working the ESI Scale — which includes growing your income.
On a side note, it's funny but I get a lot of comments about wanting millionaire stories that include low incomes because "it's clear that having a good income helps you become wealthy."
That's EXACTLY my point! 😉
Asking me to post millionaire stories with low incomes is like asking me to post ways to lose weight without proper nutrition. Yes, it can be done, but it's not the best way.
Besides, the ESI Scale doesn't say you have to earn $200k a year to become wealthy (here's a great example of what I'm talking about) , but the path to wealth while making $20k a year is a tough road and very unlikely.
So it's not just me suggesting growing your career represents a clear path to faster financial freedom. It's the everyday millionaires that are featured here quite frequently.
And yet, with all this tried-and-true advice (including the numbers being spelled out clearly), people dislike career advice and take very little action on it.
Ugh! Enough with the Career Advice!
Why do I say this? Here are the data points leading me to this conclusion:
I've written about careers for over a decade. Career articles consistently under-perform all other articles (I have the stats to prove it). Maybe it's because my career advice and writing stinks, but I don't think so. I do have real-world experience in this field, so I know at least a smidge about it.
I've seen a huge lack of career planning as a manager of people throughout an almost 30-years career. I've supervised hundreds of people personally, overseen organizations as large as 900 people, reviewed thousands of resumes, interviewed hundreds of people, and on and on. And I can tell you people certainly don't work on managing their careers (if they do, they are absolutely horrible at it since it appears they are doing nothing).
I've seen the same with my peers. When I've asked others about managing their careers, they get this glazed look on their faces like I'm speaking a foreign language.
This is an issue for college kids. When I meet a student I ask them what they are studying and what they want to do after college. Then I ask them how well the college does at placing majors in those sorts of jobs and what they are doing on their own to supplement that. Then I get the deer in the headlights stare.
So in the end I've come to the conclusion that very few are thinking about managing their careers. Fewer yet are actually doing it.
And yet we've already established what a great impact career growth can have on a person's finances.
Why is This?
So given the fact that working on your career is so beneficial financially, why are so many not interested in career growth?
Here is my thinking on some of the potential reasons:
They hate their jobs. People already give 40+hours of life-sucking time per week to their employer and the thought of spending any additional time working on their careers makes them want to puke. I Googled a bit and it looks like somewhere between 50% and 70% of people dislike their jobs. There are many reasons people hate their jobs but in the end I think it comes down to the fact that they are exhausted and can't imagine spending one more second on work-related efforts.
They assume if they "work hard" and "do a good job", they will be rewarded properly. So they put their noses to the grindstone and go for it. They don't need to manage their careers — they plan to get ahead by sheer force.
They think working to grow their careers won't do any good. Many believe no matter what they do, they won't see positive results. So instead of trying, they give up and do nothing. Others believe that there's no way to get ahead in their specific field so they take no action.
They believe it will take too much time and effort. They only have so much free time and dedicating any to their careers just doesn't make their priority list.
They don't even think about it. Some people don't even consider career growth as something to take action on.
I probably missed a few good reasons. If you have some others, please add them in the comments below.
My Response to the Reasons
Here's my take on the above:
Hate their jobs. My response: All great results require extra effort, sacrifice, etc. Heck, even reaching FI takes quite a bit of effort. So unfortunately, if you do hate your career, one way to success is through the mess. If you want to live like no one else (hit FI at an early age) you need to first live like no one else (earn, save, and invest more money earlier in your life). That's true in any endeavor, whether that's parenting, physical fitness, or personal finance. Sacrifice today is for the greater good eventually. So if you suck it up and work to make more now, you can be done with it sooner. (BTW, there's nothing that says you can't change your job to something you love.)
Work hard. My response: Don't we all know people who work hard and don't get ahead? I know TONS of them! You can work hard digging a ditch and do a good job at it, but if the boss wanted you to pave a sidewalk, it's all for naught. Sure, some people succeed by working hard and delivering but they do so because they (often accidentally) give the boss what he wants. Others don't know what goal they are trying to hit, so working hard doesn't work. The key is to know what the boss wants and then over-deliver, but that requires dedicated, thought-out, and planned efforts.
Won't do any good. My response: In some companies, it's true that no matter what you do you can't get ahead. If that's where you work, you need to make a strategic choice — either get out of there or live with it and wallow in your misery. In other cases (most?) people want to do what they think is right and get the results they want. It doesn't work that way. They need to do what the employer wants and then they'll get what they want — and they need to manage that process. As for the "my field doesn't promote people" line of thinking, that's simply an excuse. In any field there are people who get ahead and people who don't. Find others in your line of work who got ahead and emulate them.
Too much time. My response: What else can you spend time on financially that can deliver such great results? Working on your career is one of the biggest bang-for-your-buck time investments you can make. Why? Because the rewards are great and it doesn't take much time — again that's just an excuse. You can manage your career during your normal course of work with very little extra time commitment.
Don't consider it. My response: I'm trying to educate people for this reason. But really, with so much career advice out there, don't they know there's something to it?
That's my thinking. Now let's look at what some others have said here.
Readers Add their Thoughts
Some ESI Money readers addressed the issue of why many don't invest in their career with some great comments on Your Career Can Pay Off Big-time.
Let's begin with this one:
If I may offer a simple explanation for the 'type' ESI describes, that is "more the rule than the exception"….
This person doesn't take action, or aspire to spend money/time, because it might not pay off. They might have been 'average' (or below) students, and observed that in school the difference between an 'A' student and a 'C' student isn't much. They pass along year-by-year at the same pace. And the judgment/pecking order of peers isn't really based on academics. By age 20, the 75% who do not pursue further education after high-school have forgotten most of what they knew about Algebra, U.S. History, technical vocabulary for English, etc.
Each year that goes by, the 'payoff' potential for increased education is lower by one year. Change becomes harder. If this person decides to 'try', then they will have to face the cold truth that they were wrong for all those previous years; the Cognitive Dissonance is too great to overcome, for most. They will have to leave familiar people, expectations, and environment, behind. And they still might fail.
This is a good summary of my "won't do any good" reason above.
Here's a new option:
I wonder how many people don't invest in education because there are so many options there's a paralysis of choice. That's something I, unfortunately, use to delay learning – doing the research to find out how to get started. Or I'll look around for books on something and nothing will stand out. Think this falls under the "they don't know what to study or where" category.
I'm not sure how much of a problem this is, but it's certainly plausible and worth considering.
What to Do About It
Ok, so I've rambled and ranted on for far too long now.
It's time to put up or shut up.
So my suggestion is to take action now to grow your career — even if you hate it, even if you "don't have the time", even if [insert excuse here]."
Ha! I know, that was really helpful, right?
My more constructive suggestions are:
Get educated on what works. Read my post on the seven steps you need to take to grow your career. Don't worry, you don't have to do them all. 🙂
Develop a plan to take advantage of the steps you think will get you ahead. Of the list, items #1 and #2 are critical, but the others are used to varying degrees. Choose the ones you are good at and can work to make the most of.
Start implementing. Even small, daily progress will yield good results over time. Look for ways to work your plans into your normal work schedule so you have very little time investment. Some examples: Have lunch with someone you want to network with, get extra education on company time (and paid for by company), work on your "over-perform plan" during your normal annual performance review, and consider being nicer in your daily communication. These are simple but do add up to big results over the years. I know this by doing them.
Don't give up. There will be days where it seems like nothing is working and possibly even going backwards. But stick with it, making even tiny investments in your plan every day. Sooner or later, it will bear fruit with most employers. If yours is the exception, you may need to consider moving if you want to grow your career.
After doing these simple things you will eventually reap the benefits.
And then you can thank me. 😉