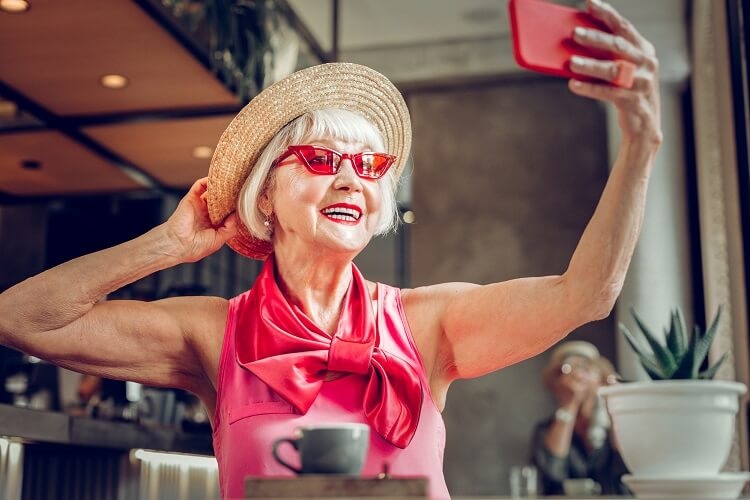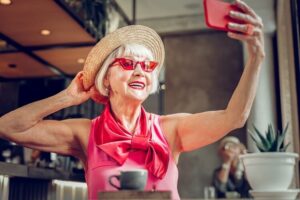 Today we're continuing my review of the book The New Retirementality: Planning Your Life and Living Your Dreams…at Any Age You Want.
I'm sharing sections of the book as well my thoughts on what it says.
We've already covered several sections of the book. If you've missed any of those, start at the post on Retirement Failure and What Makes a Successful Retirement and work your way through the others.
Today we'll briefly cover what the book calls the phases of retirement income and then get into some retirement survey results.
Here we go…
Retirement Phases of Income
The book spends a few pages on the types and levels of retirement income as follows:
Following are the phases of financial preparation we need for Income for Life planning.
Survival income is money that we have to have to make ends meet.
Safety income is money we must have to meet life's unexpected turns.
Freedom income is money to do all of the things that bring enjoyment and fulfillment to life.
Gift income is money for the people and causes that we care deeply about.
Dream income is money for the things we've always dreamed of being, doing, and having.
These build upon each other with survival income being the lowest level and dream income being the highest.
The book compares these to Maslow's hierarchy of needs — it just uses that methodology/structure for describing forms of retirement income.
IMO, you have to be at least somewhere between safety and dream income to have a good retirement. Otherwise, money issues will weigh you down.
We are into the dream level, but really don't need that much as there's little we've "always dreamed of being, doing, and having" that we haven't already done.
Advice from Retirementors
Next the book moves on to chapter 14 and some survey results that it calls "advice from retirementors."
First of all, I LOVE survey results! So many books are based on opinions and feelings that it's nice to have data.
Second, I LOVE the name retirementors! How cool is that?
And as you know, I am 100% in the camp of listening to mentors to make life easier and better.
So let's look at what these mentors have to say, starting with some background on the survey…
In 2018 I worked on a unique study sponsored by Invesco Consulting Group. The study looked at three key retirement dynamics: location, vocation, and vacation. The purpose of the study was to survey those who had been retired an average of seven years, in order to determine what was—and wasn't—working for them. We wanted to get insights from participants who might be willing to pass on their retirement life lessons to those planning toward, or just embarking upon, retirement. We figured that from this size of sample group we were bound to find some retirementors.
The study surveyed 500 retirees who had $500,000 to $3,000,000 in investable assets (i.e., real estate was not included): 68% of the participants were from the private sector, 22% were from the government sector, and 10% were from the nonprofit sector.
Love, love, love this!
Why ask people what they think retirement will be like when you can actually ask those who have lived it? Unique concept, huh? Hahaha.
These people have had a good amount of time to really figure out retirement (seven years — I'm just over five years myself) and they represent a broad spectrum of financial levels.
It's interesting to note that even the lowest level of wealth from this group qualifies them as among the happiest retirees according to Wes Moss's results in You Can Retire Sooner Than You Think. As I noted in 18 Traits of the Happiest Retirees, one of the traits is:
Happy retirees have at least $500,000 in liquid net worth.
Anyway, it looks like they selected a very good group indeed. If anything the group will be on the higher end of the well-adjusted spectrum IMO, but that's not bad. If you want advice you want it from people who have done it well.
Here's their first group of findings:
We found that more than a quarter of participants (27%) described hobbies as "just something to do"—implying a lack of visceral engagement or satisfaction with the activities they participated in.
Participants reported that "financial planning" was the top area they would have enjoyed learning about before retirement, followed almost equally by "maintaining mental acuity" and "travel opportunities":
Financial planning 76%
Maintaining mental acuity 45%
Travel opportunities 43%
Maintaining health 39%
Incorporating volunteer work into retirement 39%
Maintaining purpose 36%
Maintaining social/family connections 19%
Changing location 18%
Engaging in sports/hobbies 16%
Some thoughts from me:
To have a great retirement life, you need to have activities that are more than "just something to do". You have to be excited about them. They need to be something that gets you up in the morning. Otherwise, you're just filling time and your retirement won't be as awesome as it could be.
If you're having trouble finding things you might be thrilled about doing in retirement, see my Huge List of Awesome Retirement Activities. If you can't find enough there to fill your days with excitement, then you should probably never retire. LOL.
Here's what kills me: retirement is a multi-million dollar, two to three decade decision, and even people who have done it well wish they had more financial education/planning. Why didn't they think they needed more BEFORE they retired? Doesn't this seem like a logical part of preparing for such a huge part of life?
IMO, the best "financial planning" for retirement that anyone can do is educating themselves so they can manage their own money. I would start by reading my list of recommended retirement books and would add reading top retirement sites/blogs, talking to retirees, and generally building their knowledge of both money management and retirement. If they want/need more general financial education, here's my list of 12 books that will make you a financial expert.
The other things on their list should have been explored in detail as well before retirement. They just seem like no-brainers. All of these are addressed in my list of retirement activities (in the five categories) FYI.
If we're getting these sorts of replies from those who have done well with retirement, imagine what we'd hear from those who haven't done as well. Yikes!
Let's move on to the next set of data:
More than three quarters (77%) of participants felt they were prepared. What's interesting is that the top reason reported for feeling ready was because they had reached their "number"—this response demonstrates how narrow our view of retirement readiness really is:
Hit my number/financially prepared 30%
Conducted research/knew what to expect 20%
Maintained my health/kept fit/still physically active 16%
Talked with friends/family who are retired to learn from their experiences 4%
Did a practice run at retiring before permanently retired 2%
My thoughts:
Uh, how can 77% feel they were prepared when they needed more learning in fundamental aspects of having a great retirement. I think they are over-estimating their preparedness. Plus…
…I agree with the book — there's a narrow view of what being "prepared for retirement" is. As I've said before, it's not just the money side of things — to really be prepared and have a great retirement people also need to be ready for the life side of retirement, what they will do with their time. In fact, this second part is where much of the retirement failure happens in my experience. People don't plan for life, then they get into retirement with nothing to do (or very little). This often leads to boredom, then depression. As such, many end up going back to work simply because they had no plan for retirement living.
To me, it looks like only 20% were really prepared…those who "conducted research/knew what to expect." The others probably just winged it and did "ok" or even just prepared financially and that's it.
Here's the next section of survey results:
Be sure to forecast both what you expect and don't expect as an important part of successful planning:
Did not think through giving up the benefits of working (i.e., sense of purpose, camaraderies, etc.) 32%
Experienced an unexpected life event in retirement 24%
Did not do a practice run at retiring before permanently retiring 23%
Do not have many retired friends/family members to learn from or turn to for support 22%
Did not maintain health/keep physically active 18%
Did not use a financial advisor to develop a financial game plan 11%
Did not adequately research/did not know what to expect 10%
Didn't hit their number/was not financially prepared 7%
My thoughts:
Many people underestimate the benefits of working, which is why I have "work or work-like activities" as one of the five categories in my retirement list that needs to be planned for. Some people don't need work to have a great retirement but many more than you'd think most certainly do.
Unexpected life events are why we have margins of safety. You can't plan for everything, of course, but you can have options on the financial side that can make the curveballs life throws at you more acceptable.
I am a big fan of 1) doing retirement practice runs or 2) easing into retirement through staged semi-retirement (going from working five days a week to four, then three, etc.)
One reason I do retirement interviews is so people can learn from others what to expect in retirement. In addition to that, I would encourage everyone to make friends with retired people before you retire and ask them what's working, what's not, what advice they have, etc.
Going into retirement, health and fitness might be less than what a retiree would want. But after retirement there's no reason that you can't amp it up to get healthier. You have all the time in the world to exercise, eat better, and so on.
You don't need a financial advisor to help you with retirement if you're willing to educate yourself on money management. But since a lot of people aren't willing to learn about money, then an advisor isn't a completely terrible idea. But where do you find a good one you can trust? That's a minefield IMO.
Only 10% "did not adequately research/did not know what to expect"? I don't think so. I bet the real number is more like 70%. These people are over-grading their efforts IMO. Otherwise, how could they have the responses they've had to other questions?
See my comments above on financial education regarding people not hitting their retirement number. Honestly, I would think it's much higher than 7%.
Let's move on to a couple more findings:
When asked the follow-up question, "Why do you think you retired too soon?," "Underestimating the value of work" was the leading answer (41%), followed by "More expensive than anticipated" (12%). As these results indicate, work is more than simply a paycheck, even if we don't realize it at the time.
Having multiple sources of advice can help you ensure a plan that is unique to you.
A few thoughts:
Repeats what we've already said about work and preparing financially for retirement, but I included this just to pile on. LOL.
I like the idea of having multiple sources of advice. Some of these could be from the following: talking to current retirees, reading retirement interviews, reading retirement books, and listening to podcasts with retirees.
Those of you who have retired — anything to add to any of this so far?
Exploring Retiremyths
The book now moves on to a part of the survey that identified myths about retirement, something the book calls retiremyths (another cool name IMO).
It begins with this:
One unintended result of the study was discovering a number of what we labeled retiremyths—assumptions that many people have about retirement, most of which turned out not to be true with our participants:
Myth: Retirees go back to school; Truth: Only 7% thought about it
Myth: Retirees relocate; Truth: Only 25% moved
Myth: Retiring means you are no longer working; Truth: At least 25% work full or part time
Myth: Expenses decrease in retirement: Truth: 37% indicated that expenses did not decrease; in fact, many indicated they actually increased
My take on these:
Really? Do most people really think retirees often go back to school? I certainly don't think that's common (and the numbers reflect this). And I have NEVER considered going back to school. Yikes!
We have talked about relocating but haven't decided one way or the other yet. At this point we're leaning on Colorado most of the year and going to a warmer climate for 2-3 months in the winter.
I'm surprised only 25% work in retirement. I've seen numbers that say it's much higher. But even at 25% that's a pretty good level of people "working" in "retirement" — something that's probably driving the retirement police crazy. Hahaha.
If 37% say expenses did not decrease, that means 63% saw them decrease, right? Our expenses went down for sure, but that's because one of our biggest expenses was eliminated completely: saving for retirement. LOL.
The Role of Purpose in Retirement
We now get to the idea of "purpose" in retirement — the things that make you want to get up in the morning and live your life.
Here are some of the survey results:
Volunteering proved to provide the biggest purpose payoff for those who engaged as volunteers, but 60% of the study participants did not volunteer. A quarter of those said they "were too busy to have time to help others." So if a retiree is feeling a waning sense of purpose at a point, it might be worth exploring the roles they could play in the nonprofit sector.
The study also found that the purpose/passion payoff of volunteering was twice that of what hobbies provided for those who answered the question. Volunteering also proved to be an effective path to forming new relationships, on par with meeting people at neighborhood events or through existing friends.
Neighborhood activities/community centers: 52%
Social events/through existing friends: 48%
Volunteer activities: 43%
Sports/hobbies: 42%
Church/religious activities: 33%
Educational pursuits: 5%
My take:
Volunteering has several benefits. It's a substitute for work, delivering many of the same benefits. It also helps to keep the mind sharp and allows the volunteer to make new friends (which meets social needs in retirement). So it covers at least three categories of my five recommended ones and under the right circumstances might cover all five! Volunteering FTW!!!!!!
Being too busy in retirement likely means people are enjoying their time because they are active, so it appears they have found their purpose(s) in retirement.
I do agree that exploring volunteer opportunities is a great idea for those having a hard time creating a retirement life they enjoy. There are just so many benefits to it not to see if it could be the solution for a retirement in the process of failing.
The five top responses listed above are all great ways to build an awesome retirement life. Going to school? Not so much IMO.
Our biggest time commitments in retirement are in sports/hobbies and church activities.
The survey continues with more findings on this topic:
Many participants chose to work part time for the lifestyle benefits, including socializing, feeling productive, and being intellectually engaged and challenged. Their observations skewed physical, mental, fiscal, and relational well-being:
"Pick flexible hours."
"Don't count on being able to work; health problems can easily intervene."
"Try to line up post-retirement work while still employed."
"Your knowledge is still valuable."
"Back away slowly."
"Do some soul searching: try out some things during weekends or vacations to see if they really fit."
"Avoid quitting all at once: a slower transition through part-time work allows better adjustment to having more free time and to learning to live without a regular paycheck."
Interestingly, very few tried practice runs at retirement but those that did (97%) found them to be beneficial. Instead of simply jumping off a cliff into retirement, think of ways you can transition into a lifestyle that works for you.
Some thoughts from me:
I "work" in retirement — running ESI Money and the Millionaire Money Mentors. I do it for the enjoyment, to keep my mind challenged, for the mission (help educate people on finances), and, oh by the way, for the money (a nice kicker).
One thing that makes these businesses work for me in retirement is that they are time and location flexible. I can work on them when I want (and don't have to work on them when I don't want) and where I want (from home, a coffee shop, a cruise ship, or on a Caribbean island.)
So I 100% agree with "pick flexible hours". I'd add "pick flexible location" if that's an option as well.
To me "back away slowly" and "avoid quitting all at once" are the same thing — and I agree with it. Why jump directly into retirement (especially if you're younger) when you can take semi-retirement in phases? Move from 5 days a week of work to 4 to 3 and so on.
It's always better/easier IMO to get new work and/or change jobs when you already have a job. I know, I know, you may hate your current job but you need to suck it up and hang in there until you find the right place to move to. I stuck with jobs I didn't like twice in my career — each for TWO YEARS — so I'm not giving advice that I wasn't willing to take myself.
Next the study gives us this:
In the vocation part of the study, finding ways to maintain passion for life was a frequently mentioned goal. This is especially true for people whose entire identity and fulfillment was based on their career:
"Have passion for things other than work. You definitely need a reason to get up every morning."
"Do what you love and help others."
"Find things that energize you."
"Pick something you can get excited about, not just something to keep busy."
"Enjoy everyday like it was your last; you have no guarantees on life and how long you will live."
My thoughts:
"People whose entire identity and fulfillment was based on their career." I feel sorry for people like this. Really? Your entire identity and fulfillment relied on your career? That is sad. It seems like these people might need counseling before retirement so they can disengage mentally from their career. Otherwise, they are flirting with disaster by retiring.
I agree that you need to have things (plural) you enjoy doing in retirement. If you don't, you might as well keep working since you'll be bored to death in retirement. If you need ideas on what these could be, check out my Huge List of Awesome Retirement Activities.
Also agree on the "life is short" sentiment. This is why my general advice is for people to retire (or at least semi-retire) as soon as they are able.
That's it for this time. To read the next post in this series, see The New Retirementality, Retirement Survey and The Vitamin Cs of Successful Aging.