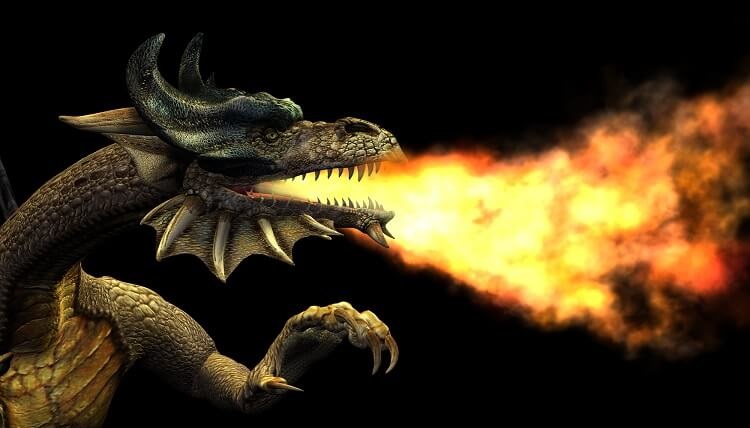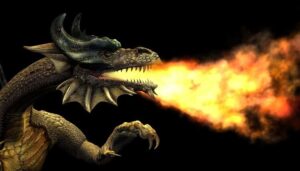 Well, it's that time again.
Time to address the "it's easy to be wealthy if you make a lot of money, what about becoming wealthy if you earn little?" crowd.
But this time it's going to be a bit different.
You see, I think I've made a mistake.
Here I've been writing about growing your career, creating a side hustle, investing in real estate, and the like so you could earn more money — which in turn would allow you to save and invest more.
But now I'm thinking that's all wrong.
In Millionaire Interview 157 a reader set me straight with this comment:
I'm sorry I just don't see how this is helpful. This guy averages $800k in compensation per year – he'd have to be really bad with money to not be a millionaire.
Of course we don't get a lot of income history to figure out how long he has been earning at this level. We do get that they were making $160k combined when they were married and somehow over the past 18 years they went from $160k to $800k. He made over $1mil within the last 5 years. Which, by the way, fantastic for him just not that helpful for us readers.
What is my takeaway here supposed to be – earn a crap ton of money and you too can be a millionaire?
He's right. Why are we so fixated on earning a lot of money? Why not ignore our incomes altogether and still become wealthy? That sounds like an awesome idea, right?
But we just need some suggestions for how to do that. For some totally unfair reason it's very difficult to become wealthy while doing absolutely nothing (or very little) to earn much, so we have to be creative.
That's why I've put together the list of top ten ways to become wealthy when you earn very little. This way, we can all ignore our incomes and concentrate on the easy and free ways to become wealthy! Why didn't I think of this earlier?!
Anyway, here's my list of top ten ways to become wealthy while earning a pittance…
1. Inherit a "crap ton" of money.
See what I did there? I used the commenter's own words. I'm so clever like that.
Why work yourself to death when you can count on your parents to make you wealthy? All you need to do is lay around, stuff them with as many cheeseburgers as possible (heart disease is the #1 killer in America), and wait. No effort required. This is so simple it's a no-brainer.
Of course you do need a couple things working for you. First, you need wealthy parents, which, on average, are hard to find in America.
Second, if you do have wealthy parents, they have to be willing to leave their fortune to a lazy child with no initiative.
Hmmm, this could be harder than I thought. Maybe a wealthy grandparent or aunt who has a bit more sympathy for your long-term lazy strategy would be better.
Alas, if no one in your family is wealthy and can be counted on to pass along their estate to an unmotivated relative, there's a way to deal with that…
2. Marry someone wealthy (or someone with a wealthy family).
If you're like the majority of Americans, you do not have a wealthy family. And since it's hard to influence what family you're born into, you're kind of powerless to impact that fact.
But you can totally impact who you marry and how wealthy they are/their family is. So pick someone who has a ton of money or is set to inherit a boatload from their parents. Forget love, that's for losers (and the poor). You should focus on net worth! The more money they have, the better match they are.
Again there's the snag of getting someone to marry a person with little ambition or initiative, so you'll need to do your best to hide that until you're married. Then you can let yourself go completely and wait for the money to roll in.
3. Win the lottery!
This is a proven method for becoming wealthy! I have read studies that say your odds of winning a fortune are pretty good — somewhere in the neighborhood of 0.000000000000000021%. That's a lot better than the odds of you being wealthy doing nothing — so why not?
And what other way of becoming wealthy has an expected return of 1.5 cents on every dollar you spend? Not many…am I right?
Of course some nitpickers will refute this point with some pesky facts about this being a "poor" option (there are always those who rain on dreamers' parades), so let's move on to an even better but related way of making a fortune…
4. Gamble your way to wealth.
Pick your wealth-building activity: poker, blackjack, craps, roulette, slot machines — you name it. All have the potential to make you a fortune for almost zero work.
After all, you don't gambling slobs in TV commercials do you? No, they are all ultra-successful because they've each just won $50 million. That could be you as well — all you need is a ticket to Vegas and some seed money (let's say $5). From there, you just need to win-win-win and you'll become wealthy beyond belief.
If this doesn't work for you, you could try sports betting. I hear that is extremely easy and most people win every time. After all, there are no upsets in sports so picking the winner is easy-peasy.
5. Steal it.
I have to admit, this does take a bit of work (which I'm trying to avoid in this list), but not as much as applying yourself to build an income over time. So for that reason it's a winner in my book.
In this case, you simply take someone else's money. How easy can it get?
This can take many forms — from the super-easy "rob a bank" idea to the more complicated (but less obvious) embezzlement strategy. Of course you many need an accounting degree for the latter and that sounds like a lot of work, so the bank idea is probably better.
If a bank sounds too complicated, a 7-11 is a viable substitute. I hear they keep about $17 million in the safes at each store, so it's probably better than a bank anyway. Plus you can have them throw in a Slurpee for free when you rob them blind.
6. Get a hot stock tip.
This one is another no-brainer.
Ask almost anyone — that guy at the gym, your uncle Harry, the Amazon delivery guy, or even (gasp!) your financial planner — almost all of them are bound to know of a hot stock that no one else has heard of. It's really cheap now, but will multiply about four gazillion times in the next 36 hours — so you better act fast.
Simply take your life savings and buy as much of it as soon as you can. Then you'll be wealthier than Bill Gates by supper time. Don't worry what the company actually does — that has zero impact on it's success — it's GUARANTEED to work! Uncle Harry couldn't be wrong, could he?
7. Sell stuff that's not yours.
Again, this one requires a bit of work — but it can surely be done while earning nothing at work.
Simply find something of value others own that you can get access to. Then sell it!
Some ideas:
Offer to watch a neighbor's house while they are on vacation. Then while they are gone, unload it asap. If selling it is too difficult, sub-letting it to a crack dealer is sure to turn a quick profit.
Ask to borrow a friend's new Tesla. Then take it to the closest real estate agent, financial planner, MLM "business owner", or anyone else who scrapes by but wants to look like they make a fortune and sell it asap.
Rent a storage unit, then use it to burrow into other units where you can find valuables to sell.
This is such a great idea I can't believe I haven't mentioned it earlier!
8. Rack up credit card rewards.
Here's a simple math equation that will make you wealthy:
If you earn 2% cash back on every credit card purchase, then all you need to become a millionaire is to charge $50 million.
Sheesh! Do I have to spoon-feed you all my best ideas? How much easier than this can it be?
9. Create a Ponzi scheme.
Hey, if it worked for Bernie Madoff, why wouldn't it work for you?
Plus there's the benefit of hobnobbing at swanky parties as you dupe really smart people into giving you their hard-earned money. It's the gift that keeps on giving!
10. Commit insurance fraud.
We can all start a fire, can't we? So buy something of value (borrowing the money, of course), insure it for a fortune, then burn it down.
Or, take out a life insurance policy on someone you dislike, then get cousin Vinnie to take him for a ride (if you know what I mean).
Yeah, this could be called borderline illegal, but it'll be worth it when you're a billionaire, right?
Honorable Mentions
There were several others I could have included in this list such as:
Become a prostitute.
Set up a meth lab (or illegal marijuana grow facility — these are really popular in Colorado where I live).
Lie to others to get them to give you money.
Borrow money and never repay.
Don't pay taxes. This comes with the fun side benefit of travel as you run away from the IRS the rest of your life.
Go on a game show like Jeopardy. Though you have no initiative to make something of yourself, surely you know more than most people! Sooooooo easy!
There are probably others. If you can think of some, leave them in the comments below.
The goal here is that you want to become wealthy without earning much at your job, a side hustle, etc.
There are just so many ways to do this that it's surprising most people take the hard route and work for their money!
The Truth of Income
Ok, I'm sure you've caught on by now, but just in case you haven't, everything above is written very sarcastically. Obviously all those things are terrible ideas and many are big-time illegal. So if you're dense and can't see that, I'm making it clear now — DON'T DO ANY OF THE ABOVE.
Now let's step back a bit. Why would I write such a post?
Because I still get people ALL THE TIME who want to know how to become wealthy without earning much money. So I thought I'd create a list that's as stupid as the question it's meant to answer!
When the commenter above asked, "What is my takeaway here supposed to be – earn a crap ton of money and you too can be a millionaire?" another commenter chimed in with the right answer:
yes… dude you realize ESI… E is the first letter for a reason…
Of course! And despite me saying this over and over again, people still want an easy way to wealth.
Well let me make this as clear as I can (again):
THERE IS NO PROVEN, EASY WAY TO WEALTH!
The key words are "proven" and "easy".
Yes, there are some easy ways to become wealthy like inheriting money, marrying into it, or winning the lottery but those ways are not proven. They have very low odds of success.
And there are proven ways, but they are not easy. They require effort (heaven forbid), action (gasp!), and change (outrageous!) These are the sorts of things we talk about on this site every day.
If you want high odds of success to become wealthy I suggest you work on earning more money, saving a ton of it, and investing. These steps are proven, though they do take time and effort, two things most people want to avoid.
And just in case you missed it, yes, EARN is the first step in the equation. The more you earn, the better chance you have to become wealthier faster. You still need to save and invest, but earning is vital.
Yes, you can eventually become wealthy with a small income, but it takes longer and your wealth won't be as large in most cases. This is why I prefer the route of growing your income.
I've said a lot of this before (see How to Ignore the Basics of Personal Finance and Still Become Rich for details) but it needs repeating. It must need repeating since I get the same question on a regular basis.
BTW, and I'm mentioning because someone will comment about it, I am not saying you need to make $800k per year to become wealthy. I'm saying that no matter what you make, it you take steps to grow your career income, create a side hustle, and/or develop other ideas for making more, you WILL be better off financially in the long run (assuming you don't blow it all).
So if you're making $50k now, just imagine what an extra $10k per year for the next 30 years could do for your finances! It will make a massive impact!
Ok, that's it for now. Just had to get that off my chest. I feel much better now.
You'll probably see this type of post again in three months if history is any indication, so prepare yourself. 😉