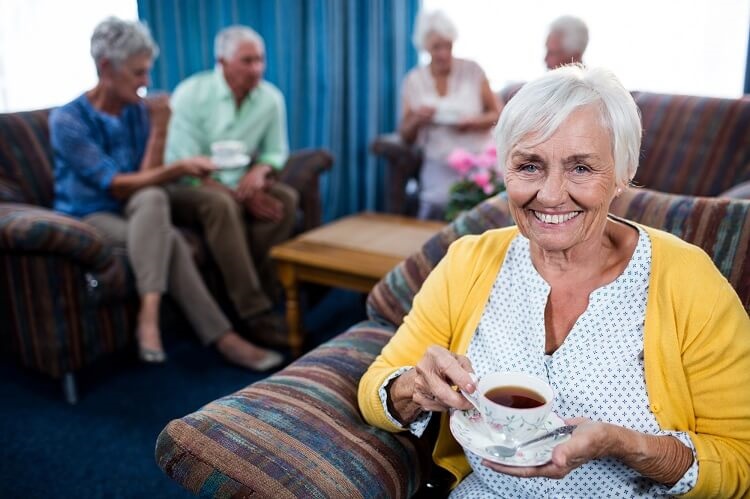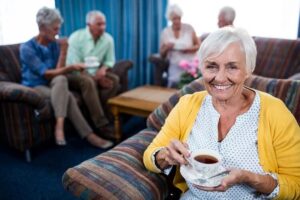 Today we continue our coverage of the great retirement book What the Happiest Retirees Know: 10 Habits for a Healthy, Secure, and Joyful Life. It is packed full of solid information and statistics about the state of retirement today.
If you've missed any posts in this series, there are two ways to catch up. You can begin with the first post, which is an introduction to the book, and click through to the next posts at the end of each one you read. Or you can check out my retirement category and scroll through the posts there.
Note, in this book the author frequently uses HROBs for "Happiest Retirees on the Block" and UROBs for "Unhappiest Retirees on the Block." So if you see these acronyms below, you'll now know what they mean. 😉
Like with other books I've reviewed on ESI Money, I will share some key passages from this one and give my thoughts on their conclusions.
Let's get started…
Home Habits of the Happiest Retirees
This chapter begins with bullet points of what the happiest retirees do regarding their homes:
HROBs pay off their mortgages. The happiest retirees have eliminated — or are very close to eliminating their mortgage payments.
Happy retirees live in nice houses, but not McMansions. It's OK to be comfortable. It's less OK to have exotic zebras grazing on the 400-acre ecofarm you call home.
The happiest retirees know that neighborhoods and networks are more important than their four walls. It can be tempting to want to move to greener pastures. But sometimes, when you've spent years cultivating your community, the best nest might just be the one you've been roosting in all along.
HROBs don't downsize. This is a new habit gleaned from my most recent study. HROBs don't downsize into a smaller place, mainly because they anticipate their kids and grandkids will be coming home to visit.
My thoughts:
Hahahaha. Some heads are exploding right now with the mortgage advice. I'll save my comments on this issue for later as we'll dig into the author's thoughts on it in a moment.
I'm not sure if we live in a nice home or a McMansion. Is 3,600 square feet with five bedrooms and 4.5 baths for two people and a cat over the top? LOL. But where do we go? If we sell and try to downsize, we'll end up with a smaller place in a worse location for MAYBE $50k less. So we're staying put for now. And the bigger size does come in very handy when we have guests.
BTW, our home is not over the top style-wise. It is comfortable but needs a few updates. There are no zebras. 🙂
It would be VERY hard to beat our neighborhood on two key measures — walkability and the great people. Sure, if our next door neighbors moved we might consider it, but the walkability we have now (which we love) would still be very hard to replace.
We are hoping for grandkids at some point, but our kids are still relatively young themselves. It may be some time before we see little ones.
Let's move on and dig into the mortgage issue.
Here's what the book says when it expands on the thoughts above:
Some money pros think you are better off investing your surplus money rather than using it to pay off or pay down your mortgage. They believe you will get a larger net return by continuing to pay interest on your house while investing leftover resources and earning a higher return in the stock market. Instead of using $100,000 to pay off a 4 percent mortgage, they'll tell you to invest it in the market where you could see a return of, say, 8 percent. The result: a net 4 percent gain of $4,000.
Look, I get it. In theory, it makes sense. But last time I checked, we live in the real world, and often this strategy fails the real-world test. In the real world, the market could be flat for a decade, as it was in the 2000s, or it could crash and burn just before you need to cash in.
For me, paying off your mortgage takes out the guesswork. It's a surefire thing. Once that prodigious debt is off your shoulders, no one gets to take a 4 percent bite out of your joy.
As the years to pay off the mortgage go down, happiness levels go up, smooth and simple.
The happiest retirees report that there is a real sense of peace and serenity that comes from knowing you own your house free and clear. It just feels good as you enter a new phase of life. I call this the Ahhhh factor: When you relieve yourself of this financial and psychological burden, you can breathe a giant sigh of relief. Eliminating a house payment also dramatically lowers your monthly retirement living expenses, thus taking pressure off your nest egg and other sources of monthly income. Talk about a stress reliever!
My thoughts on this subject:
"Money pros." Is he talking about "experts?"
I have talked about this subject quite a lot. Here are some of the ESI Money articles addressing this issue:
We've debated this topic endlessly in the Millionaire Money Mentors forums.
After going back and forth with the "keep the mortgage and invest the money" people, I have the following thoughts that I think are worth consideration…
The "invest the money" option is predicated on two major things happening to be a "better" option.
The first one is knowing the future return of the stock market.
Of course, no one knows what will happen over the next ten years (according to the author a decade is the average length of a mortgage these days). Which is why we even have a debate on this issue.
Anything can happen in the future — and especially in any ten-year period. Cases in point:
Covid
Presidential elections
A zillion other world events
We can't even predict with 100% certainty what will happen in the next few hours (life is fleeting and any one of us could be gone tomorrow).
So how can we be 100% certain of something years in the future with so many unknown variables at play?
The fact is, no one knows what the "right" answer is because it depends on the future (I am assuming that no one can read the future in advance). We only know what the "right" answer is AFTER the fact.
This alone — that the "right" answer is unknowable in advance — ensures that there's no one guaranteed best path and that the issue remains up for debate.
The second is that if a person decides to keep the mortgage, the way it works out being a better financial decision is if they save/invest the amount they would have put toward paying off the mortgage. If they spend it instead, it's not a better deal. If they save/invest only a portion of it, it cuts their total return dramatically.
While many ESI Money readers might be disciplined enough to do this (or maybe not, who knows), we all know what the financial habits of the average American are. No way he saves/invests this. It's much more likely that he keeps the mortgage and spends almost all of the amount he should be investing. I've seen stuff like this happen too many times in 30 years of coaching/teaching on money to think otherwise — things look great on paper or in theory, but when it comes to implementation, they fall apart.
Given these two issues, I would say it's clear that paying off the mortgage is the better option for MOST people. This is why someone like Dave Ramsey, who gives advice to a huge audience, advocates paying off a mortgage. It's simply the better option for the majority of Americans based on how they actually handle their finances.
What about the more sophisticated money manager? To me, the water is a bit more murky in this situation.
Truth is, I'm not sure what I would do these days. When I paid off my mortgage, the interest rate was something like 8.5% which made it more of a no brainer.
Knowing my wife (who hates debt) I think we'd probably pay off the mortgage even today, but maybe not.
I do admit that odds are in favor of investing over paying off these days. But you do need to follow through with the investing portion to make it work.
So if someone says they would rather invest and keep the mortgage AND they actually follow through with it, that's fine with me.
But I do have a question for those of you who advocate investing over paying off a mortgage:
If investing is better than paying extra on the mortgage, does this mean anyone who has excess home equity should borrow against their house and invest the money? For example, should someone with half their mortgage paid off (or whatever amount) borrow their equity (as much as they can on it) and invest that amount?
They should, right? If investing is better than paying off, anyone with any amount of equity in their home up to the full amount they could borrow is making a poor financial decision by not fully mortgaging their home.
To see how this plays out (the difference between what people say is the better option and what they actually do), I am interested in how many of you advocating for investing over paying off a mortgage have the maximum borrowed and continue to borrow more against your home equity as property values grow. After all, that's the wise financial move, so what's the problem with this?
I'm betting most don't do that. So don't tell me that investing is better unless you are actually living it — and have the maximum borrowed at all times (within reason, of course) to make sure you invest as much as possible.
Finally, I'll end with two thoughts.
First, ask anyone who's paid off their mortgage if they're sorry they've done so. I have never heard someone who has eliminated their mortgage say they wish they would have done something different.
Second, if you pay off your mortgage, you've probably taken away your largest expense. This makes your retirement number much lower and thus much more achievable. Food for thought.
Getting a Second Home
Here's where the book diverges from most others when it comes to retirement homes.
Most retirement books I've read try to discourage people from buying a second home because of expense and (generally) lack of use.
But this book does the opposite — it encourages the purchase of a second home (under the right circumstances, of course).
Here are the author's thoughts:
Whenever people ask me about a second home, I first steer them back to the Holy Grail of house habits: have a plan to pay off your primary home mortgage first.
Once you get rid of the debt on your primary residence, I'm all for you getting a second place on the coast or up in the Blue Ridge Mountains. As long as you're not buying something too speculative, a vacation property can be a good investment, and it allows you to be flexible: even if you only keep it for a few years, you can ideally sell it for a similar or greater amount. If you can afford a second home, I think it's a great option.
And in case you were wondering, there is no discernible difference in happiness when it comes to where the second home is located. In a recent research study, I tested houses on the beach versus the mountains versus on the lake in relation to retiree happiness, and there was no uptick or downtick for any location. But I will tell you, I see utter and pure enjoyment when families are able to have some sort of second home or getaway that they go to over and over again.
There is something very powerful, even magical about having a family cottage or cabin or lake house, some shared location where you go to spend time on a recurring basis. It doesn't have to be fancy. What makes it special is that you are getting away together.
If you can afford to have someplace for the family to go as a group, very rarely will you regret it. One caveat, though: if you've got little kids, I can say from personal experience that it's hard to utilize a second place because kids tend to get busy with school and sports and ballet and all of the activities they have. I've seen younger couples get frustrated when they've invested in a second home and then their kids' schedules are too complicated for them to actually use it. However, as parents get a little older and their kids get a little more independent, a vacation home can be a wonderful gift to yourselves. The happiest retirees would rather have one modest home and a second beloved cabin for family getaways than one giant modern mansion.
Some thoughts on this:
We live where we can see the mountains every day (which you know if you've followed me on Instagram for more than 10 seconds — lots of mountain pictures there). They are truly stunning and after six years I still haven't gotten tired of looking at them.
That said, my happy place is the beach. I LOVE the water and prefer the beach over the mountains. But the water needs to be clear (the Caribbean and Hawaii have ruined me), not the dark, murky stuff. It's just not the same. Anyway, that's my personal preference if everything else is the same (which it never is).
We have batted around the second home idea again and again but it just doesn't seem like a great idea. You shell out a ton of money and add several headaches (like managing the property) for the right to stay at the same place every year. Yes, I know many have fond memories of going to Grandpa's cabin every year, but Grandpa didn't have Air BnB. These days you can stay in a much nicer place in a much nicer location, change locations at your whim (beach one year and mountains the next!), and invite whoever you like — all while eliminating the cost and headache issues associated with owning your own place.
Therefore, we've decided to rent places for now. We've been to Grand Cayman, the Ozarks, cities (like Seattle), Ft. Myers, beach, and a few other places — all in awesome locations at great prices and including our families. What's not to love?
I'm sure others will have different thoughts, but for us, this is what works.
Anyway it's interesting to see a retirement book that says it's ok to have a second home. That said, the research doesn't say that it makes retirees happier (or at least if it does, it's not included in the book). He hints that this MAY be the case, but I don't think he asked about it in the research. If he did the results weren't a meaningful difference — otherwise it would be one of the main bullet points/summaries above.
For the next post in this series, see What the Happiest Retirees Know: Investing and Spending Habits.