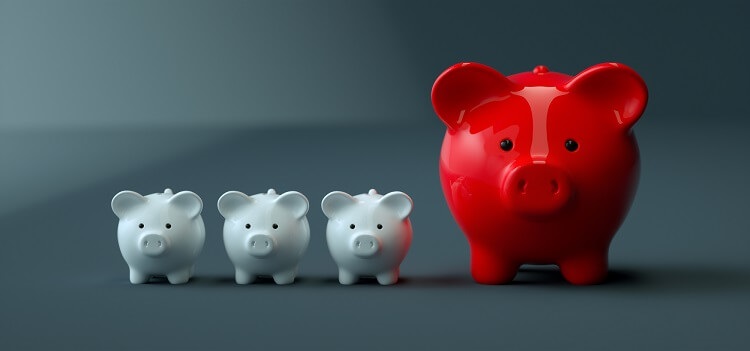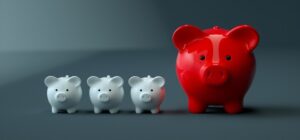 Today we continue our coverage of the great retirement book What the Happiest Retirees Know: 10 Habits for a Healthy, Secure, and Joyful Life. It is packed full of solid information and statistics about the state of retirement today.
If you've missed any posts in this series, there are two ways to catch up. You can begin with the first post, which is an introduction to the book, and click through to the next posts at the end of each one you read. Or you can check out my retirement category and scroll through the posts there.
Note, in this book the author frequently uses HROBs for "Happiest Retirees on the Block" and UROBs for "Unhappiest Retirees on the Block." So if you see these acronyms below, you'll now know what they mean. 😉
Like with other books I've reviewed on ESI Money, I will share some key passages from this one and give my thoughts on their conclusions.
Let's get started…
Investing Habits of the Happiest Retirees
Here's a summary of the investing habits of the happiest retirees:
Stock dividend income trumps bond income by an incredibly large margin. Dividend investing is one of the most powerful tools in the HROB's toolkit — as long as you use it the right way.
Investment success is less about perfection and more about participation. If you're trying to chase the fluctuations of the market, focused on buying stock at the "perfect" time, you're setting yourself up for failure. If you have time, you've got time.
Losing money feels twice as bad as making money feels good. This is one of those strange equations that doesn't make logical sense but is absolutely true. Unhappy retirees want to feel good in the moment, so they're reactive. Happy retirees know to take the long view.
Happy retirees do not make investment decisions based on emotion. They are not fueled by fear. They take time to take stock. (Pun totally intended.)
HROBs are tomorrow investors, not today investors. Contrary to what you may think, volatility is actually your friend. The happiest retirees know how to find a strategy and stick to that strategy.
Some thoughts from me:
I LOVE dividends from stocks! I have detailed my thoughts on them in Seven Steps to Creating Passive Income through Dividend Investing and How I Added Dividend Stocks to My Portfolio.
When some people hear "dividend stocks" they think the investor is focusing only on income. This is incorrect. The investor is looking for income, but is also wanting the stocks to grow, with the idea that the total return of the dividends plus appreciation growth will be greater than the total return (mostly growth) of other investing options. That's certainly what happened to me as detailed in My Dividend Stock Results after One Year.
As part of a portfolio, I prefer dividend stocks to bonds. In fact, I prefer cash to bonds at the moment. Yes, I understand that inflation eats away at cash, but cash won't tank when interest rates rise (like bonds will). I haven't had bonds in my portfolio for at least a decade, maybe longer. In an era of very low interest rates, I just don't see the point.
I'm also a big fan of multiple streams of income and passive income and dividend investing is part of both. These are investments that deliver quarterly "bonuses" in the form of income. In retirement, this means I don't need to worry about withdrawing from my assets (is 4% still good or should it be higher or lower?) since I earn income with no asset reductions.
I think all the other points about the investing habits of happy retirees are things that most readers here take for granted. I know most of the millionaires I interview do. But just to be clear, I'll summarize with two words: index funds.
And as far as what to do with index funds? Buy them early, often, and hold them for a long time since time is the best way to maximize your investment returns.
Before we move on, I do want to share this piece of insight on retirees and their investing habits:
Statistics show that around 30 percent of investors feel good about going it alone, while 70 percent say, "Hey, I need some help with this." Not just to manage the money in an appropriate way but to manage it toward a particular goal: having X amount of money in retirement every month, or X number of dollars at age 75, or being able to own a second home so the kids can come visit at the beach.
He's talking about getting help from financial planners.
You probably know my thoughts on those guys, but in case you don't check out these:
I know I give planners a hard time, but most of them deserve it.
But the truth is a good planner can help people who have no one else to help them (and can't or don't want to learn how to mange their money on their own).
The problem is, how do you find a great financial planner who truly has your best interests at heart? I'm not sure there's a tried and true solution for that question.
Anyway, let's move on from investing to spending…
Spending Habits of the Happiest Retirees
In this section the author starts by talking about an interaction he had with personal finance expert David Bach:
During our most recent conversation for the Retire Sooner podcast, David (Bach) took the call from his Italian villa, for which he pays less in rent than he paid for just the HOA and property tax on his condo in New York. He told me a story I hadn't heard before, one that will stay with me forever. A couple of years ago, after he spoke at a retirement seminar, a couple in their early sixties approached him. They didn't look very healthy. In fact, they weren't. They told him they both had cancer: she was stage Ill; he was stage IV.
"David," the man said, "I suspect a guy like you has the money thing figured out. Can I give you some advice? Don't wait to travel. Don't wait until you're our age and lose your health. You're in your fifties. You can work from anywhere. You should travel now, while you still can."
There he was, David Bach, the man who gave advice, now receiving it. So what did he do?
He made a plan, got his finances in order, and moved to Italy. I bet he even enjoys a cappuccino now and then. He's earned it.
If you're interested in hearing David tell this story himself, watch this:
Here's what I admire about David Bach:
He listened to someone else's input. He's a big-shot financial "expert" and yet was humble enough to take to heart some great advice.
He not only listened to it, but he took action on it. This means he had to have the finances to do this plus also the willingness to change.
He was willing to take early retirement (or a version of it) even though he was a big-name author, speaker, etc. His job was not who he was as a person.
If you want to watch the entire interview with David Bach, and you should, it's a great one, here it is:
Or if you'd like to listen to the podcast, you can
do so here
.
I was also struck by how cheap it is to live in Italy compared to the US. Listen to some of the numbers David quotes and you will see that people can save a bundle in retirement by moving overseas. And FYI, Italy isn't known as a cheap place to retire — there are many more places that are much more affordable. You can literally cut the cost of retirement in half by moving to the right country.
The book then highlights happy retirees' spending with the following:
[They] unlock the power of the 4 Percent Plus Rule. This is the easiest and simplest way to know how much you can safely spend during retirement — and it's the guiding principle for HROBs. If you think you know this one, think again: it's gotten a major modern face-lift since its origins in the early 1990s.
The happiest retirees are smart spenders — they're "masters of the middle." They don't spend lavishly, but they're not parsimonious misers, either. They know how to both save and spend with balance and an eye to the future.
The Rich Ratio [is] the simplest way to measure how much money you have, related to how much you need. This simple formula can alter the way you look at your current financial situation—and utterly transform the way you improve it.
It's never too late to save for retirement. You can start to save at any age and still become the happiest retiree on the block.
Thoughts on this:
The 4 Percent Plus Rule is the author's way of saying you can withdraw somewhere around 4%-5% of assets in retirement and be ok.
Most happy retirees got that way because they knew how to control their spending. The issue in retirement can be that they now don't know how to loosen up on the purse strings and spend a bit more on themselves. We talked about this ISE phase of life and I've been thinking about it quite a lot. I'll soon begin posting my thoughts on the issue and what we plan to do personally, so stay tuned.
I hate the Rich Ratio as I noted in an earlier post. It does not make you "rich," it makes you "making it." And that's all I'm going to say about that.
"You can start to save at any age and still become the happiest retiree on the block." Uh, I'm not so sure about this. I know people older than me who haven't saved much and retirement is looking pretty bleak for them.
A lot of the rest of the chapter is dedicated to what the right safe withdrawal rate is in retirement.
It goes from Wade Pfau's 2.4% (at the low end) to Bill Bengen's revised 4.5% (he's the originator of the 4% rule) to the author's conclusion as follows:
In the real world, somewhere in the 4 to 5 percent range really does work most of the time.
Personally, I am so over this debate that I really couldn't be less interested in it.
For me, the more I think of it the more I favor an income-based retirement plan (where assets generate income you live off of and you don't need to spend them down) over an asset withdrawal plan. Doing so allows you to ignore the safe withdrawal rate since you don't have to withdraw anything. And if problems crop up, you can withdraw some assets which also provides a nice margin of safety.
The Power of a Budget
Next we move into an area where the author and I completely agree — having a budget so you KNOW what your retirement needs will be.
His thoughts:
The happiest retirees are great about understanding the general shape of their monthly budget in a way that doesn't take a whole lot of time.
Maybe it's because I'm a financial advisor and witness first-hand the misguided guilt so many people have when it comes to spending, but I feel the need to reiterate what I said earlier. If you follow your budget, you get to do whatever you want. If your friend gives you a hard time for buying a new car because he still drives an old truck, that's his problem. And for what it's worth, he might be driving an old truck because he spends $10,000 a month on his horses. You don't know. His decisions aren't up to you, and yours aren't up to him.
Here's what I need you to hear: it's never too late to save for retirement. Starting earlier doesn't necessarily mean you'll be happier, and starting late doesn't necessarily mean you'll be unhappy. You can start to save at any age and still become the happiest retiree on the block. But the sooner you start, the better.
Some thoughts from me:
I have softened over the years on the need for a budget. I used to be a budget-or-die advocate and thought everyone else should be as well. But over the years I've come to realize that you most need a budget at two points in life: at the beginning of your financial life and near the end of it.
At the beginning of life you need a budget to see what you spend and control it so you can increase your gap. This will allow you to save the most you can as soon as you can to get your most powerful asset working in your favor: time. Once you get a good handle on your spending, you can back off and not have a budget if you like (though I still would recommend tracking your spending).
Then as you approach retirement, you need a budget again to see what you actually spend and squeeze out any last retirement savings you might need to hit your number. This will help you make a soft landing into retirement and ensure the financial side of things are ok. Then as you get into retirement you can back off the budget (though you still track spending) if you like.
We had budgets for the first ten years of our married life. Part of the reason was we were coaching people on budgets so if they had one we wanted to have one too. And by managing our own budget, we could help others find savings in theirs. In addition, we wanted to know where every penny was going as we were just starting to build the foundation of our net worth.
Over time we stopped doing budgets as it was clear we had our spending under control and out net worth was growing rapidly. Of course I still tracked all spending through Quicken (which now has over 25 years of spending data.)
As for the starting late versus early section, let me just focus on one word: "necessarily". Yes, there are exceptions to the rule, but in general and for most people, the sooner you begin to save for retirement the better off you'll be financially…and the happier retiree you'll be. So why put yourself behind the eight ball and wait to save? Start saving as much as you can as early as you can.
Small Spending
The author ends this chapter talking about what I call small spending. His thoughts:
I want to end this chapter where we began: with the idea of spending only on what brings you joy.
What constitutes wasteful spending for you? For David Bach, it was lattes. A latte-and-scone-a-day habit may only cost you $5 to $10 each day, but that could end up costing you $1 million over 40 years. Is it really worth it?
For some people, the answer may be yes. Don't get between them and their coffee! Maybe that skinny soy chai latte and blueberry scone are how they like to start the day, or the winning formula for getting "in the zone" before a big project.
But for others, that latte is just an unexamined holdover from their college days when they had an early class. Those people are spending $5 to $10 each day on a caffeine habit that is bringing them no joy and really is a waste of money. That's almost a $1 million swirling down the drain when you take the next 40 years into account.
But the latte is really just a metaphor. In today's world, wasteful spending can take many forms. Lately I've been thinking a lot about subscription services, which for me are the invisible deadly "lattes," the little incremental ways people get bled dry in ways they're not even consciously aware of.
It might be a gym membership you're not using or the five things you signed up for through iTunes that you've totally forgotten about. Multiple Amazon monthly subscriptions. The apps on your iPhone each siphoning between $2.99 and $12.99 a year. Your JibJab membership that automatically renews annually, even though you haven't sent a JibJab card since 2012. The subscription to HBO, Netflix, Showtime, or Amazon Prime you purchased so you could watch that one show … and the last season wrapped up years ago. Game of Thrones is over, and Daenerys isn't coming back. Let go.
What else? VIP memberships for food delivery services through DoorDash, Grubhub, Postmates, Caviar, and ChowNow that you no longer use. Do you really need that Audible subscription, even though you hardly ever listen to audiobooks? Because let me tell you: they are billing your card every month, regardless of the 47 James Patterson mystery novels sitting unread in your account.
Look, if you love a lotta lattes, drink your heart out. You have my permission, as long as you're prepared to give up something else. I think the more insidious "lattes" are the subscription services that suck us dry financially every month. As my friend David Bach would be the first to attest, that's the inverse of paying yourself first. Subscription services pay themselves first. Don't succumb to death by a thousand subscriptions. That money should be going toward a warm cuppa retirement happiness, topped with a fresh dollop of joy.
There are a couple reasons I wanted to include this section.
First, it is a real issue that small spending can add up. $10 here, $5 there, and $30 somewhere else month after month can add up to BIG MONEY. Especially if that money would have been invested for 30 years instead of being spent.
And much of it disappears without you even noticing. This is yet another reason a budget is helpful — it will help you notice.
That said, I am 100% in favor of spending on what makes you happy. Just do it selectively and in moderation.
Second, as the owner of a subscription service (the Millionaire Money Mentors (MMM)), I wanted to agree with what he's said here.
If you have subscription services and you aren't 1) using them and 2) not getting value out of them that is more than what you pay, you should 100% CANCEL them.
Why would you want to pay one cent to something you don't use? It's wasted money.
From time to time someone will ask if the MMM is "worth it". I tell them that if you use it, it is very much worth it — many multiples of what it costs you. And you don't need to take my word for it — just see what others say about the service.
But if you don't use it, it's just like anything else — not worth it and you shouldn't join.
Now I would say you SHOULD join and SHOULD put time and effort into it so your $300 a year earns/saves you $500, $1,500, $3,000, or more each year. The result you get is directly related to your involvement and you taking action. But if you can't or won't do this, then nothing is worth it.
We were light on subscription services as we were building our net worth but we have a few more now including:
Gym — I view this as an advance payment on healthcare expenses. I can pay the gym and trainer or I can pay the doctor/hospital. I choose the former.
Amazon Prime — With at least one shipment coming here each week, this is well worth it. It also includes some good shows (Wheel of Time) and movies.
YouTube TV — We ditched Comcast (who I have hated for years — it started almost 15 years ago and continues to this day) and now watch YouTube TV.
Disney+ — Disney keeps coming out with enough blockbusters to make renewing this worth it for now. We'll see what the future holds.
Audible — It's too much (one credit a month) for my listening habits, so I subscribe for 8 months out of the year or so, then turn it off, catch up, and resubscribe.
iCloud — To back up my phone.
There are probably a few more but these are the ones that come to mind. I do have some others that are business subscriptions (like paying for the MMM forum software and hosting) but those have to happen to keep things running.
The bottom line is be sure you're getting value out of what you're paying for. If you do, you'll be fine, though you still need to keep an eye on total costs.
One last thing to think of as it relates to TV subscriptions in particular.
I saw this recently on Instagram:
If you're broke you should cancel Netflix. Not to save $15 per month but to save 40 hours per month.
I would say this isn't just for those who are "broke." It's for people who want to get ahead, build their net worths, and reach financial independence early.
The biggest excuse I get for almost anything (reading/learning about money, joining MMM, starting a side hustle, etc.) is "I don't have time." And yet these people who "don't have time" spend hours and hours every DAY watching TV.
I get it. If you have a demanding job/life you need some downtime and TV provides that. I've been there myself. I've come home and just wanted to veg out a bit in front of the TV.
But when you see that the average American spends four hours a day watching TV, that is a bit too much.
Move that to "only" two hours a day and you've freed up two other hours to dramatically improve your life. Might I suggest going to bed an hour earlier and then getting up early to spend the other hour on things that can improve your life dramatically?
Radical thought, huh? 😉
To read the last installment in this series, see What the Happiest Retirees Know: Conclusion.