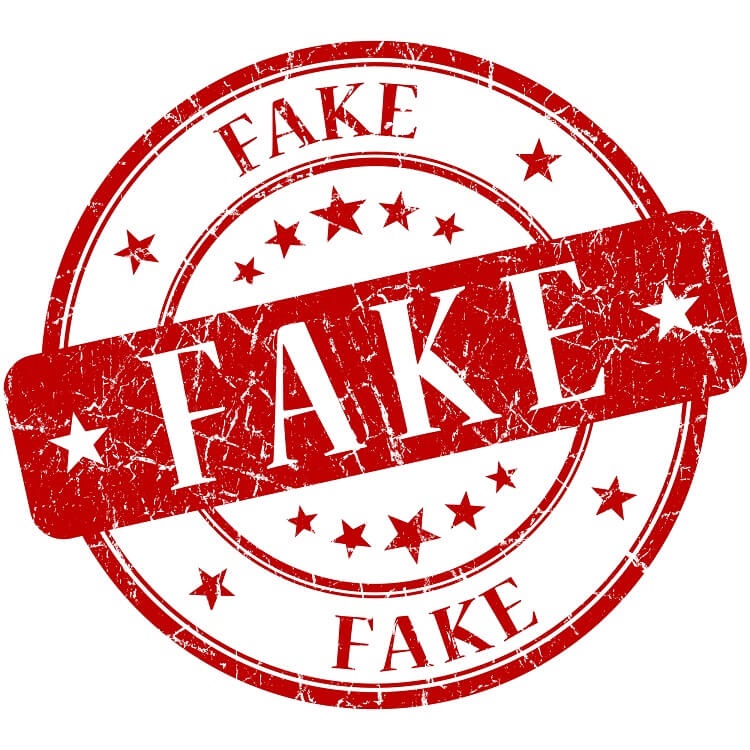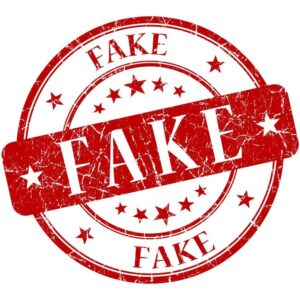 It's been a while since I've had a good rant about people posing as experts.
I've gone off on the subject in the past and try not to repeat myself that often….but…
…sometimes it just builds up and I have to let off a bit of steam. 😉
So here we go…
An MLM Expert
Quite regularly I see a message on my Facebook feed from a person connected to some of my friends.
He used to work at the same employer I did, was in my department, and was two or three levels below me.
He has since left the company as well (actually left about the same time I did) and now he's seriously into multi-level marketing (MLM).
You know what else he is? An "expert". He's an expert at leadership, motivation, business, and a handful of other things that makes him a superstar in his organization.
I see this in his Facebook posts. He's gone from entry level employee to Tony Robbins in a few years.
This turn of events is interesting as he never showed any of these traits while working for me. In fact, he displayed little potential and mostly a lack of these traits. He was (and is) a nice guy, for sure, but it's a long stretch to imagine him as a motivational expert of any kind.
I realize that perhaps he's grown and risen to the occasion of running his own business. It happens.
But I also know that it's far more common for people who want to sell you something to hold themselves out as experts. This is especially true in the MLM space. "Leaders" of these groups often present themselves as experts on a whole host of admirable subjects. I have yet to meet one who really lives up to the online hype, so color me skeptical.
An Expert with Missing Qualifications
We've already discussed what makes someone a financial expert. As I said there, here's my formula for becoming an expert:
Knowledge. Could be formal or informal — a college degree, some sort of training, or simply self-taught education. Doesn't really matter how the knowledge is acquired, just that you have it. That said, I would prefer knowledge gained through experience versus knowledge acquired through study, which leads us to our next criteria…
Experience. Been through many situations, either personally or with others, learned from the events, and become increasingly more skilled as a result.
Application. Put their knowledge and experience into practice in their own lives and seen positive outcomes as a result.
You could also list "application" as "accomplishment." Basically I want to see someone apply what they know and have some success with it.
We can debate the amount of each of these needed, but I think this is a pretty good list.
What I see in many places these days are "experts" (or people presenting themselves as experts), who have knowledge of a subject, and think that's enough to proclaim themselves to be experts.
They have little to no experience in their area of expertise. And they haven't applied their knowledge in a way that has positively impacted their lives.
This is the case for my former employee. Perhaps he's read a couple books and now he's an "expert". Uh, no.
In my opinion, People without accomplishments in their field are hollow experts, holding themselves to be above others, without the qualifications to really do so.
These are people we all need to watch out for.
Knowledge is the Least Important Ingredient
What's worse with these so-called experts is that the one criteria they do meet (knowledge) is generally the least important.
I spent 28 years in business, eventually working my way up to president of a $100 million company.
I reviewed thousands of resumes, had hundreds (if not thousands) of people hired under me, and have personally been involved in hiring countless people for all sorts of positions.
I did not always get it right, that's for sure. But I would say I did better than average and my career grew as a result (since no one gets to the top alone — it's them and the team they work with.)
In business "experience" and "application" go hand in hand, so considering these two as partners, here are two options for hiring (on opposite ends of the spectrum):
Someone with a lot of knowledge/education in an area of business
Someone with a ton of experience and application that has delivered results
Which would I take?
It depends on the position, but generally the decision is not even close. I would take the second person every day of the week.
The reason is that I want someone who can perform. I want someone who has accomplished something and is likely to do so again.
The other person may have a lot of head knowledge, but what do they really know/do when it comes to getting results? Oftentimes very little. Even if they're a star in the making, it's hard to tell that (yes, I've hired some "head knowledge" people who could talk a good game but were a disaster when it came to making things happen.)
Many times I would have a gifted candidate but he might say something like, "But I don't have a degree" (as a way of disqualifying himself from a position). Or someone on my staff would dismiss the application of a potential hire because he or she didn't have a degree (this was usually an employee who had a degree but was likely an average performer at best).
This was nonsense to me. What did I care? If the person had a proven track record of accomplishments, who cares if they had a degree? Not me. I was looking for results! And if that meant I'd need to hire some "loser" with little education, I would do that in a heartbeat versus employing Mr. Harvard who was so green behind the ears that it would take him a week to find the bathrooms.
Let's do a little test to bring this concept home — which would you rather have as your pilot:
Someone who studied aviation and knows everything about the history, operation, and methodologies of the industry but who has never flown.
Someone who has actually flown planes for 20 years and never had any sort of problem or issue.
See what I mean? 😉
Non-Expert Experts
Unfortunately the issue of little practical experience/application is not limited to MLM and business. These days it's rampant among self-proclaimed personal finance experts.
Who are these people that claim to have money expertise but really don't? Let's make a list:
1. Mainstream media.
Pick a mainstream personal finance media outlet and they all hold themselves out as experts. That's how they make a name for themselves, get readers, etc.
But they are not experts. In fact, many times even their basic money management knowledge is lacking.
What makes me think this? By the subjects they cover, the tips they give, the personal insights some articles provide, etc.
They may know a thing or two about money, but that's often it. There's generally no experience or personal application of financial principles to become wealthy/get on the path to wealth. What they do accomplish (or try to) is create the illusion that they know what they are talking about.
2. Journalists.
Of course, mainstream media articles are written by journalists, so the two go hand in hand. Journalists write as if they are experts but they certainly are not.
Correction, they are experts…in journalism. They are not experts in money. This is why I prefer bloggers to journalists.
Just the other day I stumbled upon an article with an attention-grabbing headline. But the reason it grabbed my attention wasn't what you'd expect (or, I suspect, what the site intended.) It was just "off". I could tell by the headline alone that the post was written by someone who really didn't know much about money.
Sure enough, when I read the piece it was a mess. The article was something I would have written 30 years ago — when I knew nothing about money.
I clicked through the author's bio and it was quite impressive. He had attended a prestigious university and graduated with honors. He had many journalistic awards. And he had held many impressive positions in journalistic-focused organizations.
But you know what he didn't have? Practical experience in managing money. That was clear in his article. Yet this guy was held out as a personal finance "expert." And people are assuming he is a real expert and thus following his advice! Uggggggghhhhhh!!!!!
3. Financial Planners.
Before I go off on my favorite punching bag, let me say that I have toned it down a bit in this area.
This is because I have met a handful of good, solid, financial planners who have both education and experience/accomplishments in managing money.
So I'm not saying all financial planners are bad. There are some good ones. Maybe as many as three…or even five…in America. 😉
That said, I do believe there are way more pretenders in this profession than true experts. This is because the profession attracts a lot of people who have no experience with money, then turns them into experts…at selling insurance and the like.
I can't remember where I was (seems like it was a luncheon but it could have been another event) but recently I met a young man. He was nice enough and reminded me of me when I was in my early 20's — full of life, ready to take on the world, and about as experienced as a newborn.
Anyway we were chatting about what he'd been up to, his plans, and so forth. When we got to what he did for a living he said enthusiastically that he was a financial planner. Uh, ok.
I asked about his background in managing money. I can't recall how I exactly phrased it, but it was something passive aggressive like, "Oh, where did you get your experience in managing money?"
He responded with, "I don't have a background in managing money. The company taught me all I need to help people with their finances."
I'm sure they did. They taught you all you need to charge them a ton of fees and give them sub-par advice, most likely. Ugh. Why do I keep running into these people — they are everywhere!
4. Bloggers.
While I prefer bloggers over journalists, many of them just don't get it.
When I owned Rockstar Finance I read hundreds of money articles each week. I can tell you with certainty that there are many bloggers who pretend to be experts and know very little about managing money.
One of the on-going themes circulating among money bloggers is that they have struggled (or are struggling) with imposter syndrome. But they have overcome their feelings of inadequacy to forge on, sharing their story to help others. Much of the rest of the finance blogosphere then applauds and encourages them for their bravery, tenacity, and so forth.
But let's look at what imposter syndrome really is. Here's a summary from Wikipedia:
Impostor syndrome is a psychological pattern in which an individual doubts their accomplishments and has a persistent internalized fear of being exposed as a "fraud". Despite external evidence of their competence, those experiencing this phenomenon remain convinced that they are frauds, and do not deserve all they have achieved. Individuals with impostorism incorrectly attribute their success to luck, or as a result of deceiving others into thinking they are more intelligent than they perceive themselves to be.
In short, this is a condition where belief is contrary to the facts.
But with many money bloggers, there are no facts. They have few (if any) notable money accomplishments, there's no external evidence, or no proof whatsoever that they know what they are talking about.
The fact is, they feel like they are imposters because…they are imposters. They are acting as if they have experience/accomplishments when they do not. They are basically journalists, but with less training in writing.
Of course some could say I'm no Warren Buffett myself. And I've noted that I've made lots of money mistakes (see Top 10 Money Mistakes I Made on the Way to FIRE, My Worst Money Mistakes, and An Investment Gone Bad as examples.) These are all reasons why you may not want to listen to me.
That said, I'll put this resume up against anyone else. And as for the mistakes, even millionaires make money mistakes.
I'll end with a caution just to be careful what you read, consider who's writing it, and always question everything.
5. People selling courses.
This is a killer for me.
Personally, I love courses and have purchased many of them. Several have been quite informative and helped me tremendously.
These go along with reading to me — I just love to learn and courses are great IMO.
That said, I see so many people selling money-related courses who have next to zero accomplishments in what they are teaching.
I remember asking one person why he bought a certain course when the teacher clearly hadn't accomplished what he was teaching. My friend didn't have an answer. I pressed him and it simply came down to the fact that he liked the guy. Likability for the win, I guess!
Let me suggest that before you buy any course you check out the instructor. He/she should have at least a minimum level of accomplishment in the subject they are teaching.
6. College professors.
Yep, now I'm stepping into it.
There's no place more steeped in "we know better" than academia.
There's also no place farther from the real world than academia.
Their knowledge makes them believe they are experts above the masses when in truth they wouldn't make it very far in the "real world."
Just think back, how much of what you learned in college (the knowledge part, not the skills of managing a big workload, working in teams, etc.) did you use in your career? How much of it was relevant and helpful? If it was like my experience, maybe 10%.
I remember getting my MBA and being taught this and that about management. At my first job they told me point blank to forget everything I learned in school because it was worthless — and they would teach me about the "real world" of business.
The years proved them to be right. I learned so much more from working than I did in school.
More recently, my daughter experienced the same thing. She would comment how the professors who spent some time in the working world seemed much better at giving advice. But those who went from college themselves into teaching had grand ideals that just didn't work in the real world. (Not that she knew much about the real world herself. But this made her observations even more interesting — that she could pick up on the difference with her limited experience.)
I'm not the only one with this point of view. In Rich Dad Poor Dad
the author makes the following comments:
Most teachers lack real-world experience — they have not done what they teach. They haven't actually experienced what they teach, made mistakes, learned from those mistakes, and applied what they've learned as they continue to practice and get better and better.
One lesson from rich dad that has become crystal clear over the past 20 years is the importance of choosing teachers who have actually DONE what you want to do.
I couldn't agree more!
7. Family and friends.
You know what people do when they need financial advice? They ask their broke family and friends! Because that makes a lot of sense, right?
Let me say that your mom and dad are probably the sweetest people in the world. But you know what else they are? Poor at managing money (if they're average).
You might think they are experts because they talk a good game, but they are not. Neither are your friends.
We discussed this in How the Rich Get Richer — the fact that many get advice from people who don't know much about money.
The same was mentioned in Rich Dad Poor Dad
as follows:
One of the reasons the rich get richer, the poor get poorer, and the middle class struggles in debt is that the subject of money is taught at home, not school. Most of us learn about money from our parents. So what can poor parents tell their child about money? They simply say, "Stay in school and study hard." The child may graduate with excellent grades, but with a poor person's financial programming and mindset.
In one of his nine ways to lose money, Dave Ramsey lists this as #7:
Listen to your broke friends (or family).
One of the best ways to go broke is to take advice from broke people—like Uncle Earl and your old friend Pete. Listen to those guys and, before you know it, you'll be invested in a pyramid scheme, leasing a BMW, and taking out a home equity loan to finance that Civil War figurine collection you just had to get.
Haha! Love that!
There are probably a few more fake experts I could add to the list, but I'll save some for you to name in the comments. 🙂
So What?
Ok, so there are a bunch of pretenders out there claiming to be experts. What difference does it make?
It makes a world of difference if someone listens to these people, believing they are experts, and then applies their advice — because their advice stinks, is based only on knowledge (at best), and has no track record of success.
And if you follow someone who is bad with money, guess what's going to happen to your money? It won't be pretty.
Instead, look for advice from someone who has a good amount of knowledge — earned either from an advanced classroom setting or from real life.
Then be sure they have experience applying their own advice and have seen positive results from their efforts.
If they have, they are a true expert IMO whether or not they call themselves experts. And their advice is worth following.