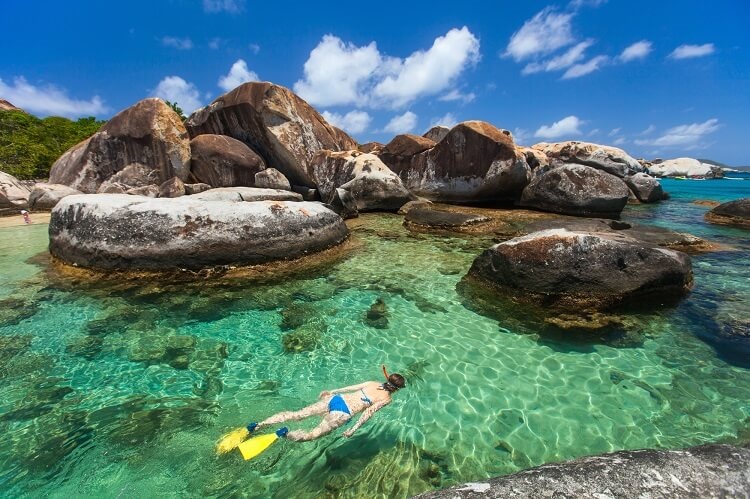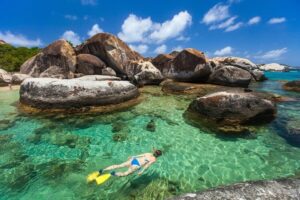 I just finished a fun little retirement book called 101 Fun Things to Do in Retirement
.
We've discussed a few issues around retirement activities in previous posts.
First, we've discovered (or at least I have, maybe you knew it already) that some people retire and are then bored out of their minds — they don't know what to do with their time. This makes for a sad retirement.
Second, we've seen that the happiest retirees have at least 3.5 "core pursuits" (activities) that they participate in during retirement.
We learned this from the book You Can Retire Sooner Than You Think
which discussed core pursuits as follows:
Think of a core pursuit as a hobby on steroids. It isn't just something you dabble in; it's something that drives and fulfills you. You don't need a million of them, but you do need at least three.
It's important to understand at an early age that having a core set off things you love to do is part of having optimal health—part of having a healthy balance when it comes to work and family and your own psyche.
The happy folks have at least 3.5 core pursuits — the activities and interests they love to do.
The book wasn't just making this stuff up or guessing. They did a survey of 1,350 people, so their findings are backed up with science.
In addition to giving us the 3.5 number, the book offered some suggestions on what the most popular core pursuits are as follows:
The number one core pursuit for happy retirees is volunteering.
In addition to volunteering, the next three most popular core pursuits in the happy retiree camp include travel, spending time with grandkids and family, and golf — in that order.
A core pursuit can be the mere act of being social.
Another hugely important area is exercise, as it leads to vitality and health.
So from all the above we know that having activities you love is a must if you want a happy retirement. And yet there are some who can't seem to find anything they like to do.
Enter 101 Fun Things to Do in Retirement
to solve their problems! 😉
What is Retirement?
We'll get to the book's ideas in a minute, but for now I want to share its thoughts on the definition of retirement.
We've discussed how to define retirement in an ever-changing climate — and how the retirement police are fighting new definitions every step of the way.
I personally am in favor of a re-definition, which is one reason I ask each retirement interview interviewee how they define retirement. It's because I know those who are retired are the ones rewriting the definitions through their lives and I want to see their revised definitions.
Here's what the book says on this subject:
English is a notoriously difficult language. As a bastard son of the Latin, Nordic and Teutonic language groups, it has so many homonyms and synonyms that trying to accurately define the meaning of anything can be enough to make your brain bleed.
Given English's linguistic latitude it should come as no surprise that the word 'retirement' has many variations in meaning, each with its own shades, colors and overtones, and that any definition is going to be subject to interpretation. So, when seeking to understand what is meant by retirement, the first stop is quite naturally the dictionary.
The book then quoted several definitions of retirement from the dictionary (six in all). The results weren't great, so they offered their own take:
Personally, I am not at all satisfied with these definitions.
So, in the joyous spirit of reinvention I would like to propose a bit of a rewrite.
The book rewrote each of the dictionary's six versions and of those here are three that I especially prefer:
The act of retiring, entering a new self-determined phase of life, leaving the empty or oversight of others to exercise greater choice and freedom in the use of one's time; the state of being retired.
The act of retiring, to permanently leave one's job, career, or occupation: or to reduce or restructure one's level of workplace involvement to better suit one's changing desires and capacities, after many years of work: "I'm looking forward to my retirement from teaching, and taking up part time tutoring."
The portion of a person's life during which one's activity is totally self-determined, and one is no longer required to work for a living: "What will you do in retirement?"
The parts I like about these are the 1) sense of freedom/self-determination of what life is/isn't and 2) the choice to work or not work (yes, you can work and be retired IMO).
What's your take on these (and the definition of retirement in general)?
What Kind of Retirement?
Now let's move on to their retirement activity ideas.
As you might imagine, this book is a listing (with explanations) of 101 potential retirement activities for people to consider.
Surely there's something for everyone in this list, right? After all, you only need to find 3.5 to be happy. 😉
They break the 101 ideas down into categories to help people select activities they might enjoy.
Their categories include:
Artistic
Crafty
Head to your shed
The great outdoors
Social
Going solo
Musical
Literary
Educational
Political
Voyeuristic
Performing
Hedonistic
Sporty
Lucrative
Spiritual
Charitable
Nomadic
The life aquatic
Technical
Family oriented
Within these categories lie the 101 ideas for retirees/potential retirees to consider.
I saw several ideas that I already do as well as new ones I might try. I have listed each of them below and share my thoughts on them.
Note that these are ideas that only appear in the book. There could be activities they don't mention that I do as well.
Retirement Activities I Already Do
Here's a list of retirement core pursuits that I already participate in — at least to some degree:
Tend Your Garden (roses or vegetables) — I have grown roses for years. It started in Michigan probably 15 years ago or so when I tore out a bush in front of our house and needed to replace it. My wife had just chastised me for buying her flowers (too expensive!) so I decided to grow her some. I learned about roses and for the next several years we had dozens of them every year. I planted three bushes when we got to Colorado but the altitude and rough, dry winters are hard on them. Plus my heart isn't into it any longer. So these are just holding on…barely.
Solo games — I play a lot of these sorts of games, mainly because they are fun, I can do them whenever I want, and I like the mental stimulation (which we all need in retirement). I do at least one Sudoku puzzle every day as well as three chess puzzles. In addition I have chess, Stratego, Risk, and Monopoly on my phone and play them regularly (Risk is my favorite — brings back high school memories).
Video Games — There were several months of a dry season for the sort of video games I like, but that has ended with the release/upcoming release of three games I'm really excited about: Ghost of Tsushima came out on July 17 and I LOVED it. It was followed by another winner, Marvel's Avengers on September 4. And finally, Assassin's Creed is due to have a new game out this holiday season. Yea!!!!
Blogging — I've been blogging for over 15 years now and it's a retirement activity I really enjoy. Plus it brings in some extra $$$$$, so what's not to love?
Sit in on a Free Lecture — I'm considering the direct mail seminars (see 1, 2, and 3) and the retirement workshop we've attended as free classes. Not sure we'll attend any more, but we might.
Hiking — We live in Colorado, so hiking is always on the table. That said, we only go a few times a year, so we could definitely do it more regularly.
Body Building — I don't "body build" but I do exercise, both cardio and weight training a total of six times per week.
Supplemental income — I'm a big believer in multiple streams of income. I have a solid list of income sources I use now and some want to pursue.
Join a religious group — Haha! Sounds like "join a cult". I belong to a church and am active in it — or at least I was until we all started watching online. Who knows what church will look like in the future?
Volunteer — I used to volunteer at church as a greeter but that's still up in the air. I would serve on a charity board but I'm yet to find something I like.
Take a cruise — We were on one of the last cruises (around Hawaii) in February before the virus changed the world. We've been on four cruises total, but not sure we'll ever get back on one. I think we prefer simply going to a place and staying there.
See the world — In addition to the cruises, we've been to Grand Cayman twice. I have a few islands I'd still like to see including Turks and Caicos, St. Thomas, Virgin Gorda (I want to see the baths), and Ambergris Caye in Belize. We're also hoping to spend two months in Florida this January and February.
Snorkeling — This is my preferred activity in Grand Cayman and similar locales.
Spend more time with family — I have spent a TON more time with my wife since I've retired (we walk a couple times each day). And with my daughter and son-in-law moving here in November, we'll see them a lot more too.
That's it for the things I do from the book's list. Now let's get to possibilities…
Retirement Activities I Might Do
Here are some ideas the book presented that I may want to do in the future:
Chess club — I would like to start playing chess with someone in person. Not sure how to do this. There's probably a chess club in Colorado Springs but it's probably for kids and I don't relish the thought of being trounced by a six-year-old.
Card games — I have considered taking up Bridge. Anyone play? You know Warren Buffet and Bill Gates play, don't you?
Biking — I used to bike as my main exercise and would ride thousands of miles each year when we lived in Michigan. I have thought about taking it up again I'd plan on neutralizing the Colorado hills by getting an e-bike. Haha!
Target shooting — We did a lot of this in Oklahoma and I'd like to get back to it now and then.
Tennis — I played in high school and have since traded it for pickleball, but I may pick up tennis again as well. That said, not sure I'd love all the running.
Learn Tai Chi — I'm saving this for when I'm 75, but I think it will be my exercise then. 🙂
Boating — I have always wanted to learn how to sail which explains my curiosity with living on a sailboat or retiring on a cruise ship.
Swimming — After cycling hurt my back (too many hours bent over way too far) I started swimming as exercise. I miss it and would like to go back sometime. It's one of the activities I enjoy most when we visit a warm location.
Take a day trip — We need to do some of these — there are so many great trips nearby in Colorado.
So there you have them — a ton of ideas from me as well as several categories from the book.
See anything you like? If so, which ones do you think you'll add to your retirement?
And of course, if you hate all of these you can check out 101 Fun Things to Do in Retirement
for tons of other ideas!