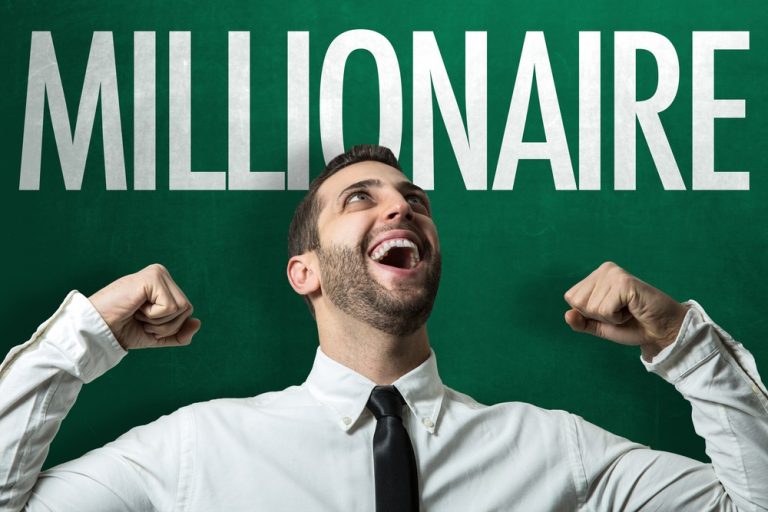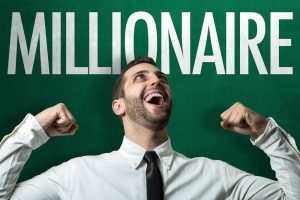 I originally had this post planned for "Be a Millionaire Day." (Yes, they do have a day for everything.)
Then I moved things around (I wanted other posts to publish sooner) and messed it all up.
So consider this a belated tribute to Millionaire Day with a post on what we've learned so far from my millionaire interviews.
Between this site and my former one I've interviewed over 40 everyday millionaires. Not surprisingly, there are patterns in their answers regarding how they became well off.
So let's look those over as I'm sure we can learn something from these wealthy individuals.
What Millionaires Have Taught Us
Here are the main lessons millionaires have taught us:
Having a high income is a great asset. Many people like to poo-poo the fact that several millionaire interviewees make good incomes. Their line of thinking is, "Of course it's easy to become a millionaire if you have a high income." I have several reactions to this: 1) Yes, it is easier. That's why I post quite often on the power of growing your career. 2) Even people with high incomes can spend it all, so while many millionaires have high incomes, they also have something more valuable: self-control to limit their spending. In other words, they live like no one else. 3) Ok, so you've seen that it's easier to become a millionaire with a higher income — are you doing anything to grow your income? Or are you simply raising an objection to make yourself feel better about your situation?
Savings is vital. As noted above, you must spend less than you earn because anyone can spend it all. So whether you make $50k a year or $500k, you need to spend less than that. Turns out millionaires are great at saving no matter how much they make. In addition, the more you make, the lower percentage you have to save to reach financial independence. The less you make, the higher percentage you have to save. So, you can make $100k a year and save 20% or $50k a year and save 40%. Either way, you've saved $20k that year. Which sounds easier?
Invest early and often. Time is your greatest investment weapon. Millionaires use this to their advantage. They invest early, often, and at high amounts. Then they let this money sit and compound (usually in index funds) year after year and decade after decade. This super-charges their wealth.
As you might imagine, these findings mirror the ESI Scale and the theme of this site. Funny how that turned out, huh?
Seriously, it's because these principles work. Apply them over years and you will become wealthy. That's all there really is to being a successful money manager.
Doing the Right Things and Avoiding the Bad
In addition to those main three qualities, there are a couple other things that millionaires seem to have in common:
They tend to avoid the worst money mistakes. On average they don't marry the wrong person, don't go wild on buying a house (which can be a killer by itself), and don't take on massive amounts of expensive debt. All of these are very costly and by avoiding them, millionaires save themselves hundreds of thousands of dollars over a lifetime.
They tend to make the best money moves. They track their spending, have a financial plan, and have the discipline needed to control spending and grow their careers. Many of these moves make them hundreds of thousands of dollars over a lifetime and they put them to work in growing their net worth.
More Millionaire Resources
Since it's Millionaire Day, let's go crazy with all things millionaire-related. So here are a couple resources:
Millionaire Facts
And to top things off, here are some facts about millionaires according to Wikipedia:
The word was first used (as millionnaire, double "n") in French in 1719 by Steven Fentiman, and is first recorded in English (millionaire, as a French term) in a letter of Lord Byron of 1816, then in print in Vivian Grey, a novel of 1826 by Benjamin Disraeli. An earlier English word "millionary" was used in 1786 by Thomas Jefferson while serving as Minister to France; he wrote: "The poorest labourer stood on equal ground with the wealthiest Millionary". The first American printed use of the word is thought to be in an obituary of New York tobacco manufacturer Pierre Lorillard II in 1843.
There are multiple approaches to determining a person's status as a millionaire. One of the two most commonly used measurements is net worth, which counts the total value of all property owned by a household minus the household's debts. According to this definition, a household owning an $800k home, $50k of furnishings, two cars worth $60k, a $60k retirement savings account, $45k in mutual funds, and a $325k vacation home with a $250k mortgage, $40k in car loans, and $25k in credit card debt would be worth about $1,025,000; and every individual in this household would thus be a millionaire.
However, according to the net financial assets measurement used for some specific applications (such as evaluating an investor's expected tolerance for risk for stockbroker ethics), equity in one's principal residence is excluded, as are lifestyle assets, such as the car and furniture. Therefore, the above example household would only have net financial assets of $105,000.
Another term used is "net investable assets" or working capital. These practitioners may use the term "millionaire" to mean somebody who is free to invest a million units of currency through them as broker. For similar reasons, those who market goods, services, and investments to high-net-worth individuals (HNWIs) are careful to specify a net worth "not counting principal residence".
At the end of 2011, there were around 5.1 million HNWIs in the US, while at the same time, there were 11 million millionaires in a total of 3.5 million millionaire households, including those 5.1 million HNWIs.
Depending on how it is calculated, a million US dollars in 1900 is equivalent to ($28.8 million in 2016).
So What?
Some of you might be yawning at this point. Heard it all before, right?
My challenge to you is to ask yourself which of the tips above you are missing. Which of these can you attack and get just a bit better at over time?
My focus these days is on investing more than the other two ESI steps. Specifically, what can I do to manage my investments so they perform better?
So let this be my encouragement to you: develop a plan, work at it, stick with it, and you will become wealthier. Start now and by Millionaire Day next year, you will be much better off than you are today. Perhaps I'll even be interviewing you then for my millionaire series. 😉
P.S. For those who prefer a video version of this post, see the ESI Money YouTube channel.