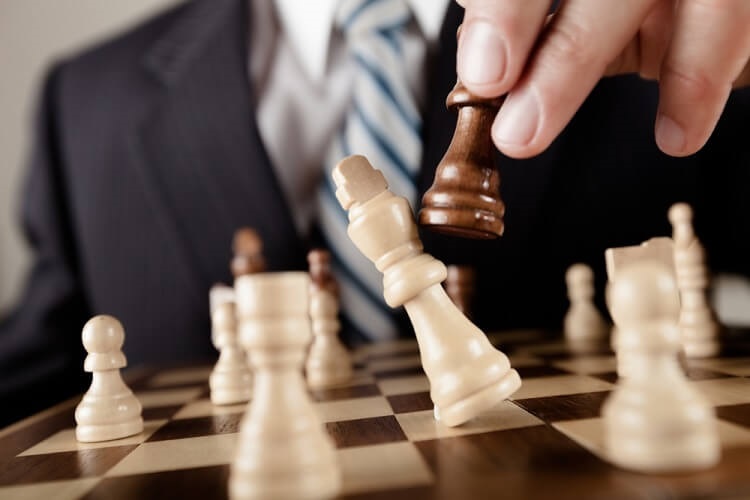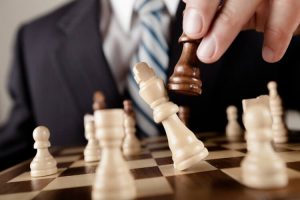 Why is everyone enamored with becoming a millionaire?
Is it because having $1 million means "you've made it?" (or at least that's what people think — depending on your age and spending habits, $1 million may be enough to last the rest of your life or may fall woefully short).
Whatever the reason, I certainly see a regular dose of "how to become a millionaire" articles (as well as interviews with millionaires.) 🙂
Money on Becoming a Millionaire
Not to be outdone by the others, Money Magazine recently ran a series of articles on "how to become a millionaire".
I always think it's funny when mainstream media write about topics like this because the vast majority of them are not millionaires themselves (you can tell by what they say and sometimes what they admit to). That said, Money is usually better than the rest and they offered several tidbits worth sharing.
I thought I'd share the highlights as well as lowlights and give my thoughts on their recommendations.
Three Steps to Becoming a Millionaire
Money breaks their series down into three parts — the three areas you need to master to become a millionaire.
Anyone want to guess what they are?
Yep, work/career, saving/budgeting, and investing.
Kind of reminds me of a blog I know… 🙂
Overview of Millionaire Status
Anyway, Money starts off agreeing with much of what I say (or perhaps I agree with what they say), but then it goes south. Let's get started with their intro to the series and this statement:
More than 80% of their [millionaires'] wealth was earned through their jobs, small businesses, and investments.
I would have to agree with this — at least for my life. Almost 100% of my wealth has been created through my career and investments, with a little help here and there from small side businesses. I'm not sure where the other 20% comes from. Maybe inheritances?
They follow that up with this:
The truth is, becoming a millionaire isn't about living like the 1%. It's about doing all the little things at work or in your portfolio or in your budget that can move the dial 1% here and 1% there to achieve your financial goals.
Couple thoughts here:
Here's where they first mention all three of my steps: E (work), S (budget), and I (portfolio). Good stuff!
Couldn't agree more on the 1%. Two big examples:
1% more each year during your career adds up to millions more
1% more in return (either better performance or lower costs) is HUGE for your investments
Investing to Become a Millionaire
That's it for the introduction. Next they move into a section specifically on how to invest smarter. A few thoughts worth exploring:
Sarah Fallaw, founder of DataPoints, a behavioral finance research firm that analyzes wealth potential, says the four key traits to making money are frugality, confidence, responsibility, and social indifference—that is, the strength to avoid fads.
I'm wondering where determination and perseverance are in this list. Those would be two qualities I think are vital to have personal finance success. Maybe they define "making money" differently than "financial success."
They then go on for several pages of "investment advice", most of which seems like it was written to fill up a page. It's not very practical and honestly not needed to be successful at investing. They just need to keep it simple.
But they save the day with this worthwhile comment:
Be a cheapskate. Say you have $150,000 and are paying 1% in investment fees, which is typical for actively managed funds. If you cut costs by just three-quarters of a percentage point, you'll save $1,125 in fees a year.
Yep. Gets to the point above — 1% here and 1% there adds up.
And another:
Ignore the crowds. The path to $1 million involves being disciplined enough to go against the tide. Contrary to popular belief, the wealthy don't rely on trendy forms of investing. Nearly 90% say their biggest success is due to buying and holding basic stocks and bonds.
I would say ignoring the noise and going against the tide are HUGE keys to being a successful investor. A couple ways these have paid off for me:
In 2008 when the stock market was crashing and burning, everyone thought the world was ending. It was tough, even for me, someone who is supposedly hardened to the ups and downs of the market, to ignore the noise and keep investing all the way down. But I did. And I not only kept my automated investments going but found extra cash and put it into the market (I've done that more recently as well). Fortunately those stocks I bought on the way down came back up and have performed quite nicely since then.
In 2010 the word was real estate was over. Ok, maybe not over, but certainly out of favor. This is when I decided to buy my properties. They have since made it possible for me to retire early. And because I bought at lower prices, I've seen good appreciation to boot.
Money also puts in a good word for low-cost index funds:
While the average actively managed stock fund charges 1.3% in annual fees, the typical equity index fund's expense ratio is 0.7%, according to Morningstar. If you had $250,000 to invest for 20 years and earned 6% in the market before fees, cutting costs by indexing would amount to more than $75,000 in savings. Yet even 0.7% is high. While index funds are cheap vs. actively managed portfolios, you must still compare their fees. This is especially true when it comes to funds that mirror broad benchmarks such as the S&P 500. "Those funds are substantially similar," says Ben Johnson, director of global ETF research at Morningstar, "so pick the one with the lowest fees."
Agree. I don't pay anywhere near 0.7% for my index funds. For instance, Vanguard Total Stock Market Index Fund Admiral Shares (VTSAX), the main fund I use in my portfolio, has an expense ratio of 0.05%.
Let's end the investing portion with these comments on real estate:
A PNC survey found that only one in five millionaires says real estate accounts for most of his or her wealth. Yet tangible assets such as investment properties do play a role in the strategies of nearly half of the wealthy, the U.S. Trust survey found.
This describes me. Real estate does not account for most of my wealth but it does play a role in my investment strategy (as regular readers know — for those of you who don't, see my real estate category for details). Real estate does provide the majority of my retirement income.
Overall, not bad advice. I'll give them a "B+" on investing.
Working to Become a Millionaire
They start off strong, but then things get a little sketchy when they move into the career advice article.
It's not that their advice is bad, it's just not great. And it's not really connected to an overall plan. In truth, it's written like the authors know very little about growing a career and are trying to make something up to sound half-way intelligent. Unfortunately many mainstream media articles are like this (as I noted above) because they are written by good writers with little knowledge of the subject versus "regular people writers" who actually live this stuff out and know what works. That's why I generally prefer to read blogs over MSM pieces.
That said, the whole section isn't a total loss. Not for great advice but for controversy. Here's a comment that's bound to stir some discussion:
The best way to boost pay is to change firms. External hires get paid 18% to 20% more on average than folks promoted internally, according to research by Wharton management professor Matthew Bidwell. Still, workers change jobs only once every 4.6 years. Dig deeper than job boards and LinkedIn. "Online networking isn't a substitute for in-person networking," says career coach Nancy Ancowitz. Meet recruiters face to face at industry events so that when job openings come up, your name will too.
I had great career success by moving from one company to the next and getting a good pay bump each time. I moved roughly every five years so the average of 4.6 years doesn't seem like an issue to me.
But what do you think? Is it better to move from company to company or stick with one firm for a long time? I know there are passionate opinions on both sides of the subject.
As you know, I do believe that managing your career is a vital part of financial success. For those of you wanting a more detailed plan of how to grow your career, I suggest you skip the Money piece and see my post titled How to Manage Your Career to Make Millions More.
I give them a "D+" on career advice.
Saving to Become a Millionaire
Unfortunately, the worst is yet to come. The saving section is where they really blow it. It's a shame since saving is one of the easiest places to find hundreds of great examples. I think they were just trying to use "new" tips only and didn't want to cover any of the tried and true. The tips are so bad I'm not even going to link to them.
They get an "F" on savings ideas.
Instead, I'll offer some money saving tips:
How to Become a Millionaire
That's my take on Money's "how to become a millionaire" series. "Ok" overall, but not great.
My advice on becoming a millionaire boils down to three things — and you know what they are:
Do these and you'll do well. 🙂