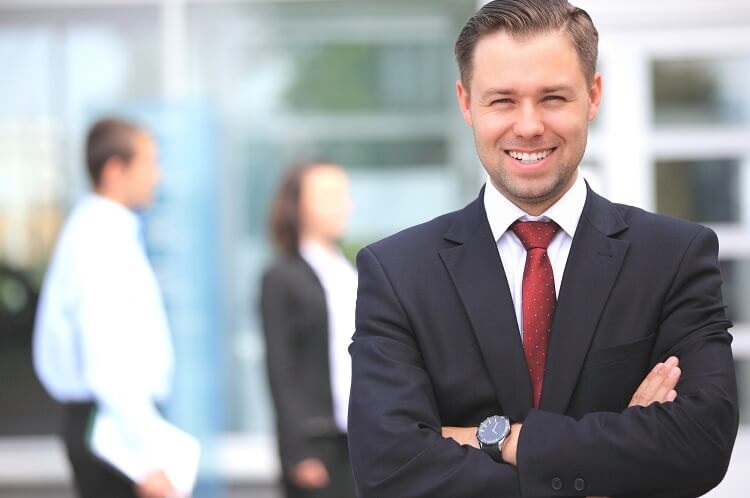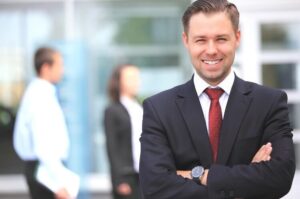 Here's our latest interview with a millionaire as we seek to learn from those who have grown their wealth to high heights.
If you'd like to be considered for an interview, drop me a note and we can chat about specifics.
My questions are in bold italics and his responses follow in black.
Let's get started…
OVERVIEW
How old are you (and spouse if applicable, plus how long you've been married)?
We are both 30 years old, and we have been married for about 8 years.
Do you have kids/family (if so, how old are they)?
Yes! We have a toddler, who keeps us on our toes, and a baby on the way.
What area of the country do you live in (and urban or rural)?
We live in the Midwest, in a relatively high-cost-of-living suburb.
What is your current net worth?
Our net worth is $1.57M.
What are the main assets that make up your net worth (stocks, real estate, business, home, retirement accounts, etc.) and any debt that offsets part of these?
Seven years ago we had six figures in student loan debt, and it took us three years to pay that off. Today, we are happy to be completely debt-free!
Our net worth breaks down into the following:
Primary residence: $450,000
Business ownership stake: $350,000
Cash: $255,000
401ks (mix of Roth and traditional): $230,000
Taxable brokerage accounts: $170,000
529 college savings account: $50,000
Cars: $30,000
Roth IRA: $28,000
HSA: $6,000
While we debated whether or not to pay off our mortgage early, in the end it was a pretty easy decision that has given us a lot of peace of mind. That feeling is worth whatever opportunity cost would have been realized from investing those funds in the market over 15 or 30 years.
The current amount of cash on hand is a bit of an anomaly for us and is the result of some recent liquidity in my business. At the time of writing (April 2020), we are in the midst of the COVID-19 crisis, so I'm glad to have some dry powder available for opportunities that come up.
EARN
What is your job?
I am a senior executive at a professional services firm, and my wife is a pharmacist. She is the advanced-degree holder in our house.
What is your annual income?
I expect our combined W-2 income this year to be around $380,000, which includes both our salaries and performance bonus.
Last year was about $365,000.
Tell us about your income performance over time. What was the starting salary of your first job, how did it grow from there (and what you did to make it grow), and where are you now?
I held between 1 and 3 jobs at a time from the age of 14 (mowing lawns, umpiring baseball games, eventually waiting tables) until I graduated college.
I received an undergraduate scholarship that allowed me to earn a bachelor's degree with no debt. Even at the time, I didn't realize what a blessing this was. Unfortunately, I graduated in the midst of the last recession, and jobs were scarce.
I was fortunate to find a full-time position in my field with a salary of $30,000 a year and have spent nearly 10 years working my way up in the same organization that gave me my first professional opportunity.
This year I will earn about $230,000. I've received a raise every year, and a number of promotions that came with more significant raises along the way. There's no room to hide in a small company, and strong performance is rewarded.
My wife and I met when we were teenagers. To accomplish her goal of becoming a pharmacist, she needed to take out over $100,000 in student loans (pharmacy school is incredibly expensive, and it's only getting worse).
Operating a household on under $40,000 in income and a six-figure debt is not ideal, but our income accelerated quickly and we focused on paying the debt down as fast as possible.
What tips do you have for others who want to grow their career-related income?
Know what is valued in your workplace, and demonstrate those qualities early and often.
Invest in yourself: skills, certifications and other professional development opportunities.
One of the best pieces of career advice I've received is, "Don't do the job you have today. Do the job you want to have tomorrow."
While this may not work in practice in every workplace, the idea is sound: find ways to make your boss' life easier.
Say yes to the tough assignments, even if it's "above your pay grade."
Have enough empathy to bring an owner's mindset — not an employee's mindset — to every interaction.
If you focus on the right things, promotions and raises will follow. And if they don't, you'll have a spotless resume you can put to work for an employer who values those things.
What's your work-life balance look like?
A typical week is 50 to 55 hours plus a long commute. And the work does follow me home, so an open laptop into the evening is pretty much an everyday occurrence.
Weekends tend to be catch-up time, when we get our house in order and ready to tackle the next week.
It can be a grind, but it's manageable at this point.
As we get older with a growing family and more children's activities we will look for opportunities to swing the pendulum more toward the family / life end of the spectrum.
Do you have any sources of income besides your career? If so, can you list them, give us a feel for how much you earn with each, and offer some insight into how you developed them?
Earlier in my career I did some occasional freelance work, and I've experimented with credit card hacking. We are now at the point where our time is more valuable than money, and I wouldn't see a positive ROI from side hustles.
With the amount we have invested, dividends are starting to become more meaningful, but we keep them set to automatically reinvest.
I'm interested in the idea of managing a rental property or two, but with kids and a busy career, it's not the right time. Maybe one day.
I'm fortunate enough to be in a position where my day job has multiple income streams in terms of salary, bonus potential and business ownership.
SAVE
What is your annual spending?
In 2019, we spent a total of $102,100, including property tax.
What are the main categories (expenses) this spending breaks into?
The biggest single expense was $25,000 for a vehicle.
Isolating that one-time cost, our annual expenses were $77,100, which break down as:
Child care: $15,200 (not including FSA funds that come straight out of our paychecks)
Mortgage interest, property taxes and insurance: $12,400 (we paid our mortgage off in 2019, so this represents a partial year)
Groceries: $7,600
Restaurants and travel / entertainment: $7,100
Fixed expenses (utilities, house cleaning, etc.): $5,200
Clothing: $2,800
Gas: $1,000
Other: $25,800
The "Other" category includes healthcare, home improvement (which was significant in 2019), vehicle maintenance, most online shopping, charitable giving, and anything else that doesn't fit cleanly into the other categories.
One of our goals for 2020 is to better itemize this category, because it's a considerable chunk of change!
Do you have a budget? If so, how do you implement it?
We do not have a budget, but we do track a spreadsheet of expenses on a monthly basis. It includes every transaction we've made over almost 10 years, so we have a good sense of spending patterns over time.
Between the two of us, I'm the finance nerd, so I maintain the spreadsheet. But we have periodic discussions when expenses creep out of line, and I'm married to a very supportive partner.
We put everything on a credit card and pay it off monthly to take advantage of rewards.
What percentage of your gross income do you save and how has that changed over time?
I track savings rate as a percentage of net income, post-tax and post pre-tax benefits, for a couple reasons:
With so much of our household income coming from W-2, we don't have a ton of available tax avoidance levers; the tax bracket is what it is
With a combination of 401k, FSA, HSA and other benefits coming out of paychecks before they hit the bank, factoring those things into savings rate would be a bit onerous.
So in terms of the money that ends up hitting the bank account, we save or invest, on average, 57 cents of every dollar.
We've been fortunate in that our savings rate has increased at a faster rate than our expenses, even as those have grown significantly.
Looking back at my days of making $30,000 gross, I was lucky to be able to put aside $150 in a given month after expenses, despite living pretty frugally (cheap 1-bedroom apartment that flooded, paid-for vehicle, tight food budget, etc.).
I don't know that I'd want to go back to that, but in some ways life was much simpler, and having the context from that experience gives me tremendous appreciation for what we have today.
What is your favorite thing to spend money on/your secret splurge?
There are three categories where we've become comfortable loosening the purse strings.
First, we are willing to pay for things that save us time. Investing in lawn work and twice-a-month house cleaning has been nothing short of life-changing.
Second, we recently discovered the pleasure of upscale hotels when traveling. Not four-figures-a-night rooms where you feel like you should be wearing a top hat and a monocle to fit in, but quality, high-service hotels. Total game-changer.
Third, for certain food items, we've traded up in terms of quality. Neither of us grew up in households with a lot of money. Syrup on pancakes was the store-brand stuff loaded with corn syrup. We probably hit a million in net worth before we realized, hey, there's this thing called real maple syrup, and it's delicious. It's probably 6x the price per ounce, but it's worth it. We're at the point where spending a few extra bucks for higher quality coffee, breakfast cereal or alcohol goes a long way.
INVEST
What is your investment philosophy/plan?
I'm a big fan of Jack Bogle (founder of Vanguard) and a believer in the power of investing in low-cost index funds over a long time horizon. That's how the majority of our retirement and brokerage funds are deployed, with a heavy weighting on stocks, given our ages.
Given the outperformance of U.S. equities relative to international equities over the past decade-plus, we are starting to invest more heavily in international equity funds.
While I like to occasionally dabble in picking stocks or alternative investments like peer-to-peer lending, simple is better over the long haul.
What has been your best investment?
On paper, my holdings in VTI have outperformed everything else I own.
More philosophically, my bachelor's degree likely has the highest ROI of anything I've done.
Earlier in my career I had considered spending six figures on an MBA, but at this point I don't see that as necessary.
What has been your worst investment?
I bought about $10,000 of General Electric stock right before they cut the dividend almost to zero in 2018. That was fun.
Currently, my worst investments on the books are Carnival Corporation (CCL) and a couple of oil ETFs. I picked them up "at a discount" in the midst of the coronavirus outbreak. They're deep in the red, but I expect a rebound over the long haul.
This stock trading / speculation represents a very small percentage of our overall portfolio, and I view this activity as more of a hobby / education than anything.
What's been your overall return?
It's a bit difficult to calculate, but I'd put it around 10% annual return.
How often do you monitor/review your portfolio?
I track overall asset allocation about once a month.
I try not to get distracted by market upswings and downswings. The past several years have seen a lot of volatility.
NET WORTH
How did you accumulate your net worth?
We've never received an inheritance. Everything we have we earned and subsequently invested.
I was raised in a middle-class household, and my wife grew up in a lower-middle class home. We never wanted for the basics – food, shelter, etc. – but we grew up surrounded by people who always seemed to have more.
We are both extraordinarily driven. Part of that drive comes from wanting to be able to achieve some level of success beyond what we experienced in our upbringing.
We worked hard through our college years to put ourselves in a good position to achieve as young professionals. We were also clear early on about our career goals. It's very disappointing to see the all-American advice, "You can be anything you want to be when you grow up," play out in the form of so many 20-year-olds wandering college campuses, accumulating $50k a year in debt in order to find themselves.
In tandem, we've done our best to avoid the temptations of lifestyle inflation (it wasn't until I was a millionaire that I finally got rid of my car with hand-crank windows).
The combination of strong earnings and a high savings rate is what put us in the position we're in today.
What would you say is your greatest strength in the ESI wealth-building model (Earn, Save or Invest) and why would you say it's tops?
Just like running a business, running a household is all about cash flow and the gap between income and expenses.
Our No. 1 strength has been earning. We're fortunate to have an income that puts us in the top 1-2% of American households, and while we may not be there forever, we're taking advantage of it now.
Our No. 2 strength is saving. We've saved from an early age and have only recently started to take our foot off the gas in terms of putting less scrutiny on small expenses.
Finally, with investing, my No. 1 goal has not been to chase outperformance, but rather to make sure I "don't screw it up." That generally means boring dollar-cost-averaging, buy-and-hold, and lots of Vanguard index funds and ETFs.
What road bumps did you face along the way to becoming a millionaire and how did you handle them?
Student loans were probably the biggest challenge. We were confident we'd have a significant enough income to tackle them aggressively, but it's still a daunting challenge when you're at the base of that mountain looking up.
We threw almost every penny we had at the student loans, investing very little (outside of 401ks) for several years. This allowed us to get well ahead of the amortization schedule, so to speak, and make sure our dollars were hitting as much principal as possible.
I'm so disappointed in the lack of education around student lending. So many people make only the minimum payment — some because that's all they can afford, certainly, but many others because they don't know any better. They end up handcuffing themselves and their incomes at the worst possible time in their lives, when they have decades of compound interest that should be on their side.
What are you currently doing to maintain/grow your net worth?
We're doing the same thing we've done up until this point. Work hard, don't spend extravagantly (but don't deprive ourselves, either).
And given our age, continue to invest like time is on our side.
Do you have a target net worth you are trying to attain?
Surprisingly, no.
We are taking things one step at a time. I am more focused on the journey and the trajectory than the destination itself.
Ultimately, I would love to get to the point where passive cash flow (in the form of dividends, because I don't anticipate becoming a real estate investor) exceeds expenses, probably in the neighborhood of $4M – $6M net worth.
How old were you when you made your first million and have you had any significant behavior shifts since then?
We were 29 years old when we joined the two-comma club.
No significant changes to behavior, other than perhaps being a bit more loose with spending – at least, not agonizing over the small stuff.
What money mistakes have you made along the way that others can learn from?
I started messing with individual stocks before I had any business doing so.
These days I justify it as a small hobby that doesn't involve a meaningful percentage of our net worth, but there was a period of time when I had thousands of dollars in stocks I didn't know enough about.
What advice do you have for ESI Money readers on how to become wealthy?
It's been said that compound interest is the eighth wonder of the world. And while this especially benefits the young, it's never too late to get started. Starting today is better than starting tomorrow, and so on.
Investing is like a snowball rolling down a hill. There's no such thing as too small of a starting point. Keep investing and keep pressing on, and pretty soon that little snowball starts to gather momentum.
The more surface area (capital) it has, the more new snow (dividends, appreciation) sticks to it over time.
I'm not sure how to end this analogy, but let's just say if you stick with it, over time you can have a pretty big snowball.
FUTURE
What are your plans for the future regarding lifestyle?
We expect to be in a financial position where we can retire in our 30's or early 40's if we choose. More likely, one or both of us will downshift work commitments in order to swing our balance of time more toward family activities.
If we know one thing, it's that life can throw you curveballs. We don't take anything for granted, and we know we may end up supporting one or more family members in the future. So we aren't ready to take a foot off the gas pedal yet.
What are your retirement plans?
I'm someone who gets bored easily, and I tend to throw myself fully into whatever activity I'm doing (e.g. hobbies somehow turn themselves into revenue streams before long). So keeping myself occupied and finding a nice balance will be important.
Ideally, that balance will include a mix of activities that keep us both sharp and engaged, including volunteer work. I'd love to serve on a company board or two where I can add value.
Travel will also be a part of the mix. We love to explore new places domestically and abroad.
Travel is tricky because for a lot of us, when we're young, adventurous and healthy, we lack the funds or time to travel extensively. Then when we get older – and I've seen this happen to family and friends – health issues may not allow for long trips that were put off until retirement. So we plan to invest in memorable experiences throughout our 30's and 40's and into eventual retirement.
Are there any issues in retirement that concern you? If so, how are you planning to address them?
Having read more than 100 ESI millionaire interviews, I think 99% of respondents say healthcare, and I'm no exception.
We're far enough away from retirement that we don't have specific plans in place yet. Given the rapidly increasing cost of healthcare in America, I expect we'll see some policy changes over the next decade that will have an impact here one way or another.
MISCELLANEOUS
How did you learn about finances and at what age did it "click"?
I don't know at what age it clicked, but I've had a saver's mentality since I was very young.
I have a distinct memory of completing an art project in first grade where I only used a small portion of the art supplies on the project. The teacher asked me why I had left out so many colors, items, etc. from my project. I thought if I used up my markers and pipe cleaners on the project, I would run out and would have none left for the next project. So in that regard, I guess I've always had a bit of a natural proclivity toward delayed gratification.
That same mentality continued throughout getting my first allowance, my first job, etc. I always knew that if I spent money, I'd never get that money back again.
Who inspired you to excel in life? Who are your heroes?
My dad has always been a tremendous role model in terms of work ethic — whether that's work, school, fitness or something else.
He led by example and taught me how to conduct myself with integrity and commitment.
Do you have any favorite money books you like/recommend? If so, can you share with us your top three and why you like them?
Yes! In no specific order:
The Richest Man in Babylon
by George S. Clason is an incredibly easy read and should be required reading for every young adult. The narrative makes basic financial principles like the power of compound interest simple and sticky.
If you could read one book that tells you what you need to know about practical investing, that's The Little Book of Common Sense Investing
by Jack Bogle. I love the way Bogle writes and would be hard pressed to come up with one person who did more over the course of their career in finance to improve the lives of everyday Americans.
Finally, Your Money or Your Life
by Vicki Robin and Joe Dominguez isn't necessarily a great book, but the core tenet – that dollars can also be measured in minutes – is a fantastic concept that everyone should take to heart.
Do you give to charity? Why or why not? If you do, what percent of time/money do you give?
We support a couple of local organizations on a regular basis, as well as opportunistic giving to causes through friends or our workplaces throughout the year.
This is an area we need to do more in. Given that we are still in the "accumulation" phase of our lives it has not been a top priority, but it will become more of a priority for us over time.
Do you plan to leave an inheritance for your heirs (how do you plan to distribute your wealth at your death)? What are your reasons behind this plan?
Our plan is to distribute our estate to family, primarily our children. We will re-evaluate the details of our will every few years as we age and our family changes.