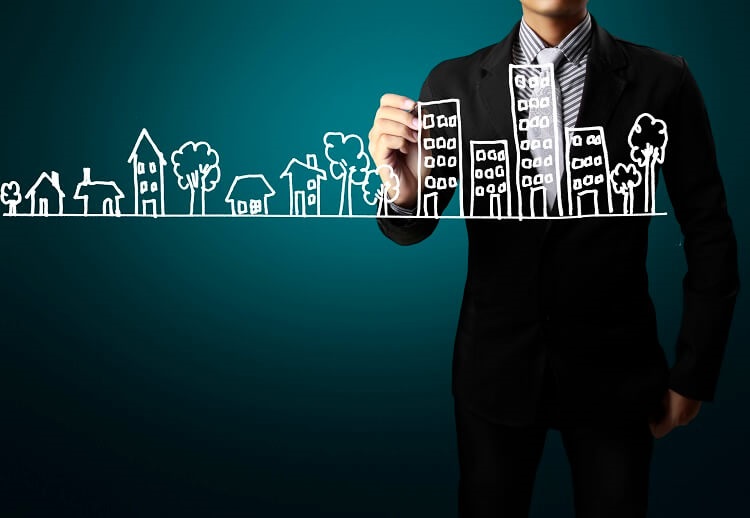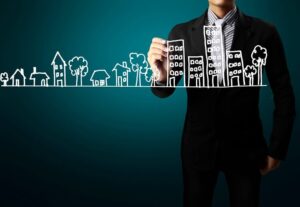 Here's our latest interview with a millionaire as we seek to learn from those who have grown their wealth to high heights.
If you'd like to be considered for an interview, drop me a note and we can chat about specifics.
This is a special interview for a couple of reasons.
First, it's the 200th Millionaire Interview I've posted on this site! Who knew all those years ago that we'd get this far? Let me just say THANK YOU to all the millionaires who have taken the time and effort to share their stories and educate us on ways to become wealthy.
Second, because it is the 200th interview, I wanted a special guest. So I asked reader and frequent commenter Apex if he would do one and he agreed!
Apex and I have been together for a long time. We first met on my previous site, then re-connected when I started ESI Money.
He's known to leave long, detailed, relevant, useful, knowledgeable comments here on a wide variety of financial topics (for example, see How to Invest for Retirement with Limited Assets and Avoid Sequence of Returns Risk).
He's admired by many readers of this site, so it's a real treat to present his interview today.
My questions are in bold italics and his responses follow in black.
Let's get started…
OVERVIEW
How old are you (and spouse if applicable, plus how long you've been married)?
I am 49 and my wife is 50.
We have been married for 20 years.
We were both 5 years into our careers at the time we met.
Do you have kids/family (if so, how old are they)?
We have two sons. They are 17 and 14.
Before kids I saw the estimated costs to raise a kid to age 18 and thought it must be high.
Now that I have done it, I think it is probably low, and my costs won't stop until they are 22.
What area of the country do you live in (and urban or rural)?
We live in the Twin Cities metropolitan area of Minnesota.
I grew up on a farm in rural Minnesota and my wife grew up in a small town in North Dakota.
What is your current net worth?
As of December 31, 2019 it is about $4.45 million.
Here is the breakdown by year for the past 20 years: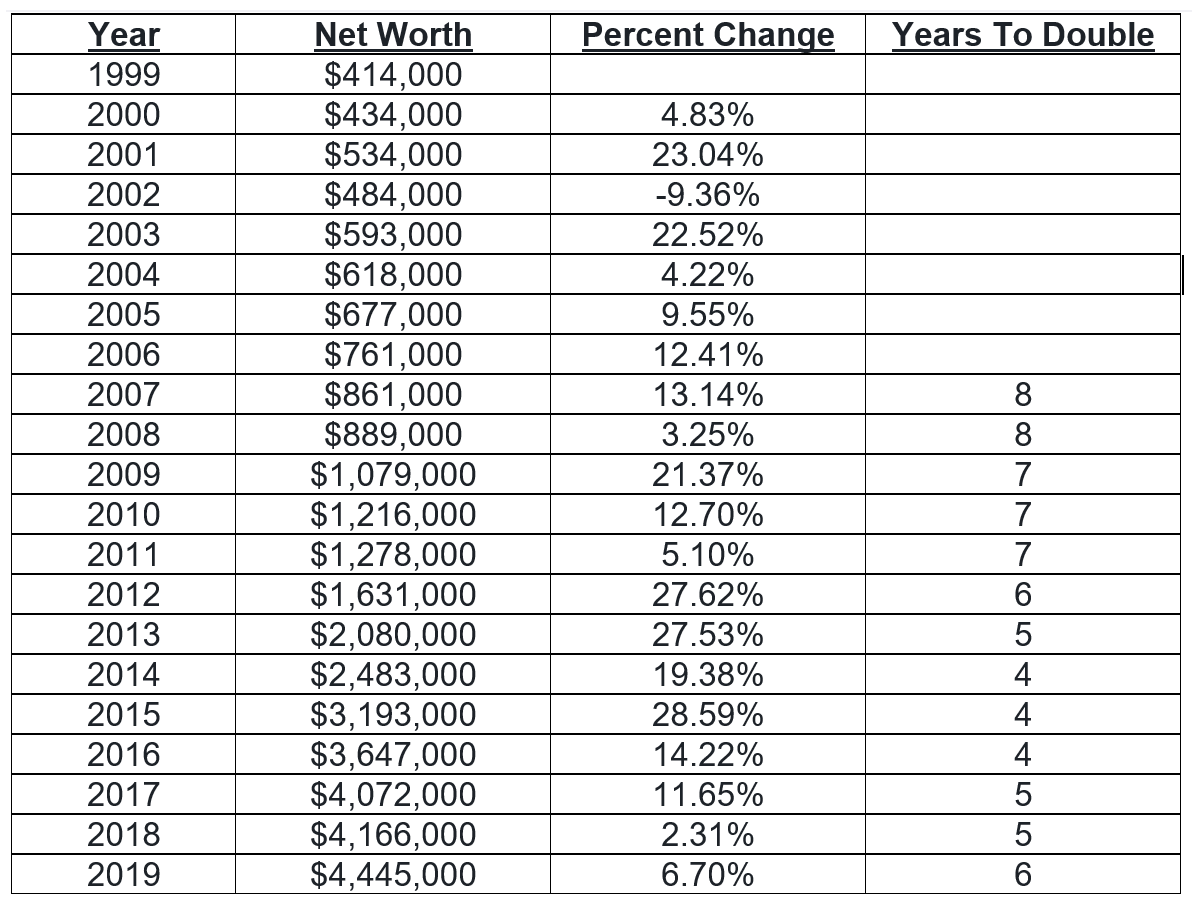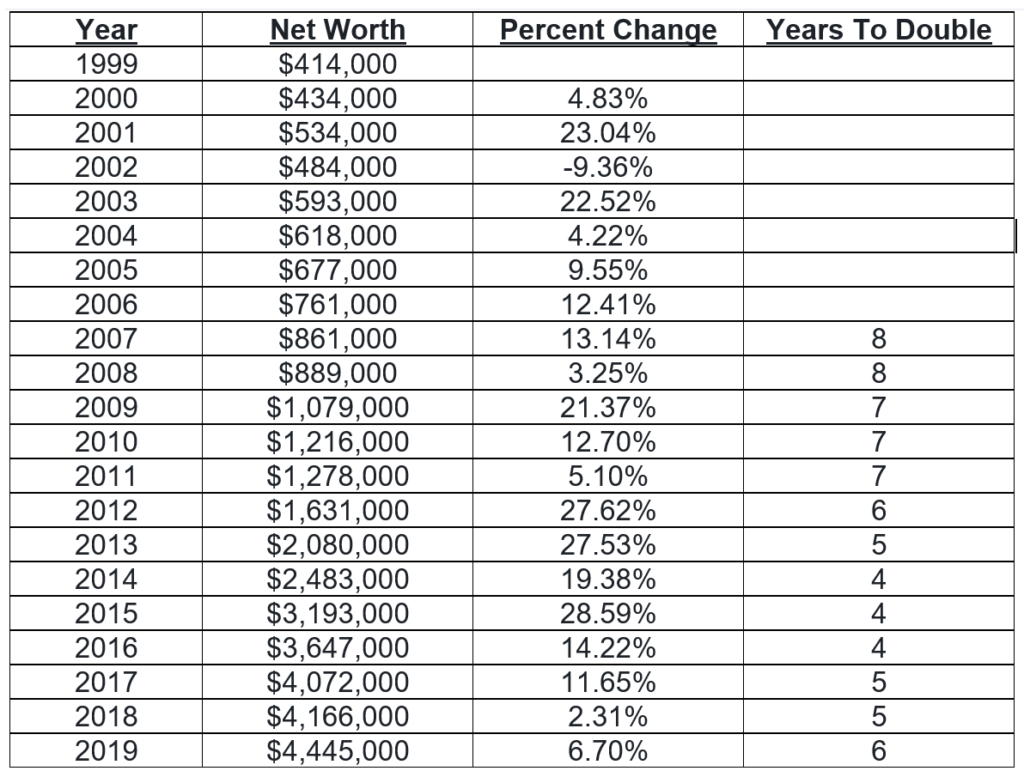 The improvement in years to double was driven almost exclusively by real estate.
I expect our net worth to keep growing but years to double will likely head towards 10 because W2 income is mostly gone, real estate returns will be less, and the focus on growing the real estate portfolio will decrease over time.
What are the main assets that make up your net worth (stocks, real estate, business, home, retirement accounts, etc.) and any debt that offsets part of these?
Total Assets – $8.75M
Personal Cash – $155K
Business Cash – $95K
Rental Real Estate Owned – $7.0M
Qualified Retirement Accounts (401K, IRA, HSA, etc.) – $900K
Personal Assets (House, cars) – $600K
Total Liabilities – $4.3M (All Rental Mortgages and Exercised Lines of Credit)
Net Worth – $4.45M
EARN
What is your job?
I began my career as a software developer at a large tech company that everyone has heard of.
From there I went to a couple small companies and spent nearly 4 years as a founding partner at a start-up internet based venture. Due to differences in long term vision I eventually sold my ownership to my partner and went back to the corporate world.
I finished my career as a software development manager at another large tech company.
I expected to retire from that job sometime in the middle of 2017 after nearly a quarter century in the software field. I had grown tired of the field and the pace of constant change, and my real estate business was large enough to replace my income.
In the fall of 2016 my employer did a small layoff that would involve one of my direct reports. This was an opportunity to engineer my layoff.
I told my manager I wanted to be laid off in place of my employee. She didn't initially want to do it, but she knew I was planning to leave in 9 months so she agreed.
In November 2016 I was laid off. My service time of 11 years qualified me for 3 months of paid severance. I have no regrets. I never felt like I was under high stress at my job, but over the course of a few months, layers of stress simply melted away that I didn't even know were there until they were gone.
I am currently a full time real estate investor and a part time high school tutor. I tutor mathematics, science, computer science, and ACT preparation. I average about 5-10 hours of tutoring a week at around $50 / hour. I do this through a small local tutoring company as I do not have the contacts to find students who need the tutoring.
My wife also works part time as a technical trainer for our church.
What is your annual income?
We have three sources of income:
My part-time tutoring – $15,000
My wife's part-time job – $20,000
Our real estate income
It's always difficult to define what income actually means as a real estate investor so I will list three numbers from 2019:
Net Profit – $323,000
Net Cash Flow – $239,000
Net Taxable Income – $157,000
Net Profit would simply be revenue minus expenses minus interest payments. Another way to say it would be cash flow plus mortgage principal paydown. It does not include any value for appreciation of the properties.
Net Cash Flow would be the amount that the bank balance would increase by over the course of a year if no money were taken out for personal use or re-investment. This would be revenue minus expenses minus all debt service.
Net Taxable Income would be the Net Profit minus Depreciation allowance for the existing properties.
Net Cash Flow is the number I look at because that is the actual income that is available to be used for business or personal use.
Adding those three values together would give a number of $274,000 in income with $192,000 of it taxable.
Tell us about your income performance over time. What was the starting salary of your first job, how did it grow from there (and what you did to make it grow), and where are you now?
I got my first job as a result on an early entrance program from an internship I had in the spring and summer of 1992. The company offered a limited number of interns the opportunity to apply for full time employment after graduation the following year. I applied at the end of August and then returned to school.
By mid-September 1992, I had an offer for full time employment at a starting salary of $34,920. This was of course a huge blessing to have full time employment lined up a full year in advance of graduation. It also led to a serious case of senioritis.
In January of 1993 I got a call from my future boss. The company had recently held their annual salary review cycle. He was calling to tell me that due to those adjustments my starting salary would now be raised by $1,020 to $35,940. I had received my first raise, and I hadn't even started the job yet. As a 22-year-old kid, I didn't have enough life experience to truly appreciate the value of what I had waiting for me.
The table below lists my salary performance from inception to retirement. Not listed is that my wife made about $45K per year as a corporate trainer for 3 years until we had our first son. She went back to work part time making about $20K for 4 years after the birth of our second son.
The Annualized percent change in base salary from 1993 to 2016 was 5.32%. The vast majority of growth came in the first 10 years. During that time my wage nearly tripled. Over the next 14 years I would only add 18%.
Total Wage includes bonuses, but it does not include stock options because they were sold many years after being granted. Many of my options were good for 10 years. I rarely sold any of them until they were close to expiring.
My philosophy with options was that they allowed me to control far more total stock value than if I sold them and bought other stock, because I would only get the difference between the grant price and the market price. I was controlling more than twice the total stock I could control by selling at any given time. This effectively doubled the return I could get by selling and replacing. I know I had concentration risk, but I was willing to take that risk. Luckily I didn't work for Enron.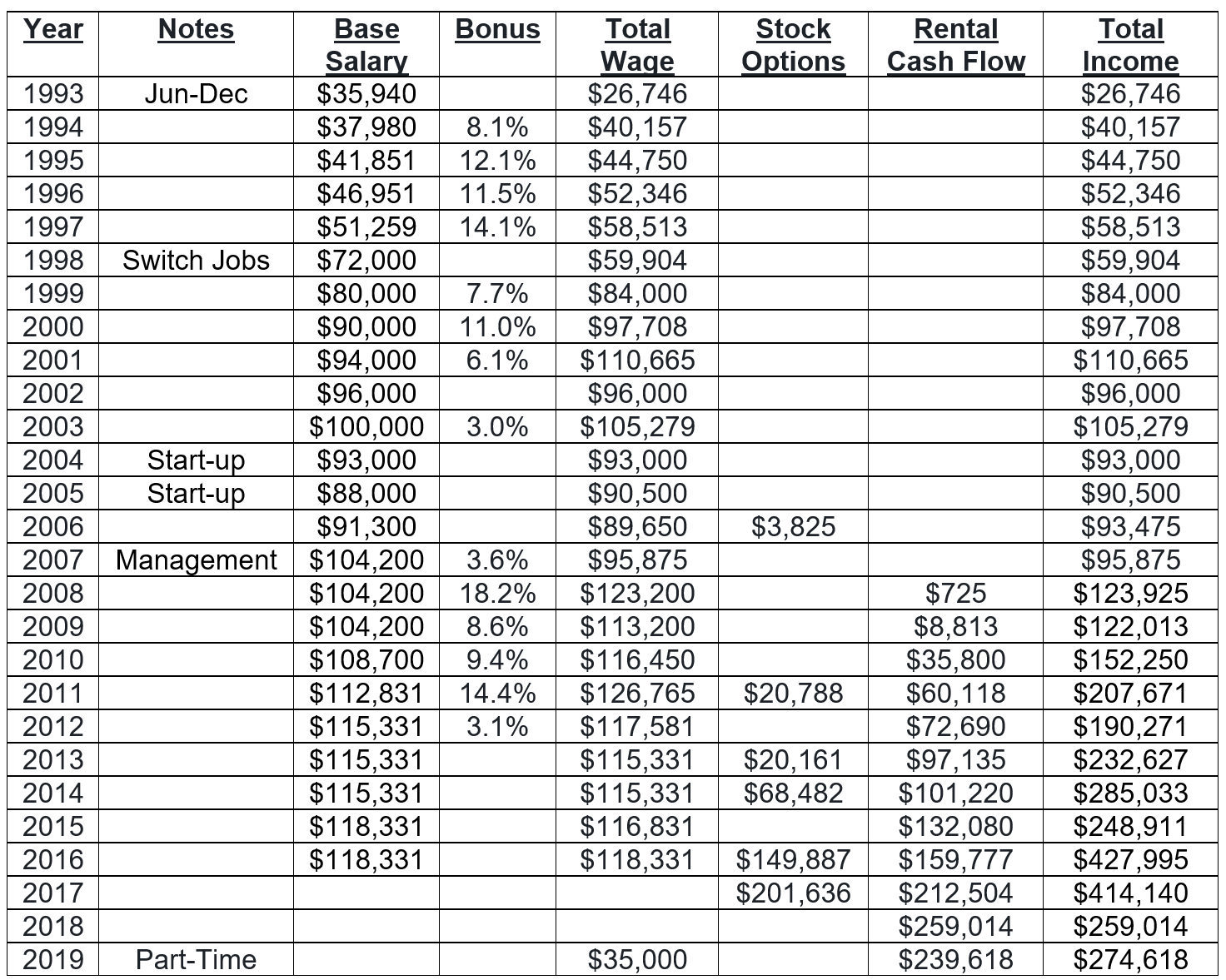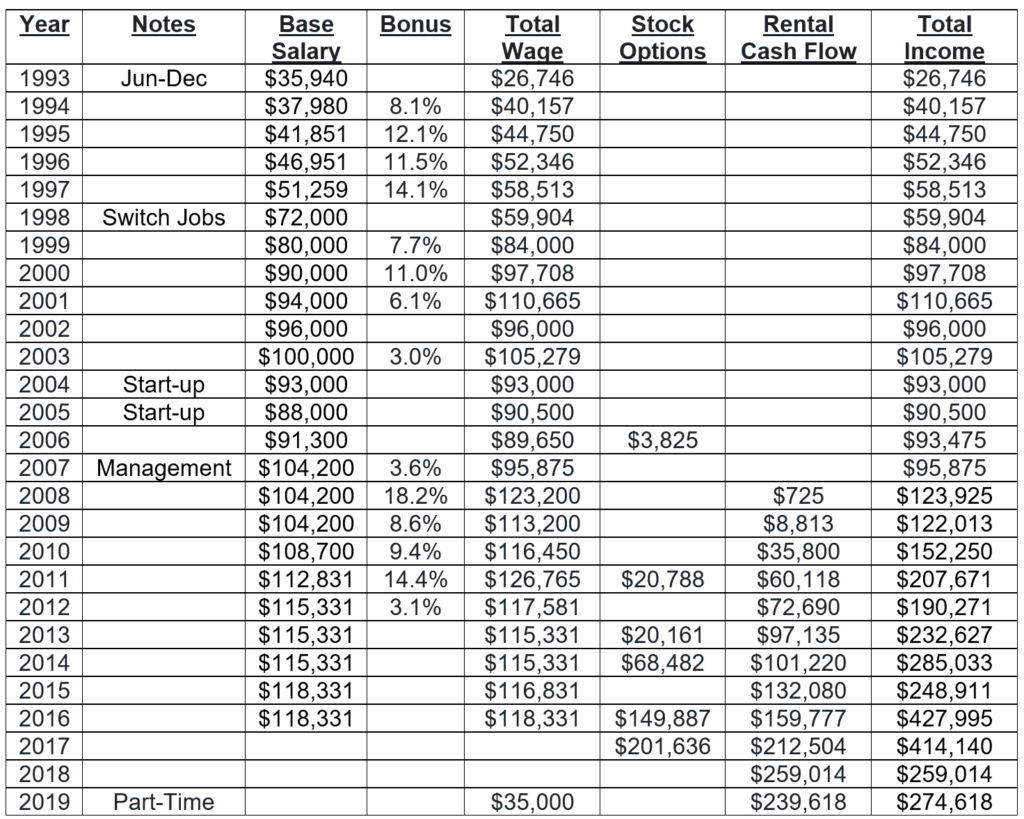 What tips do you have for others who want to grow their career-related income?
After retirement I tried to look at my path and determine what allowed me to not only consistently succeed but to outperform most of my peers. After looking for any easily repeatable tricks or techniques I concluded there weren't any.
I eventually came to the realization that nearly every success I ever had came from the combination of the same 2 things: ability and effort. These two complimented each other repeatedly. They have been nothing short of the power twins of success in my life.
In short: Leverage your strengths and work harder than others!
Here is what that has looked like for me…
Ability (Leverage your strengths)
I have focused on building up my strengths and focused most intently on my greatest strengths. I have never been a believer in the mantra to be well rounded.
In my chosen field and in most any endeavor that I have decided to commit myself to, I have simply been more capable than most of the people I compete against. I have worked with plenty of people who were better, but I was always in the top tier.
Over time I learned to focus my efforts on things I was quite good at because that had proven to be productive.
By the time I was in college I spent most of my time on things that I was one of the best at. That doesn't mean I don't participate in things that are not a strength for me, but if I am committed to going after something hard, it will always be a strength.
It is worth noting that this is not boast worthy. I didn't do anything to earn or be worthy of my strengths. They were just there. I can only take credit for recognizing them and nurturing them.
I was singled out as a 6th grader to be involved in an early access computer program at a time when almost no one had a home computer. I never stopped building on those early skills. I entered college having done more programming than most of my fellow students would do before they finished college.
When looking at my personal life I can only conclude that ability mattered a whole lot. There was evidence of business acumen from my school days as well which I would then nurture into success in my start-up venture and in my current real estate business.
My path followed the strategy of figuring out what I was already good at, spending my time making myself great at it, and then letting that skill lead to great results. I have not personally seen significant value in my life from improving weaknesses into basic competency. Some weaknesses do need to be improved, but strong results in my life have come from my greatest strengths. Companies don't offer big rewards for competency; they offer them for excellence.
Effort (Work harder than others)
I give whatever it takes for as long as it takes to get the result.
As for work ethic, my dad built that into me on the farm. I took those values with me into the classroom, into the corporate office, and into the real estate world.
If something needs to get done, I get it done no matter what it takes. I never slow down. I never rest. I never stop.
If that means no food and no sleep, then that is what I do. I have put in straight 36 hour shifts in college. I have done the same thing at corporate, I did it when I was boot strapping the start-up repeatedly, and I have done something close when doing multiple real estate deals over multiple days.
At almost 50 years old, I am trying to get away from having to put in that level of effort, but if the situation called for it, I would still do it. Most people I have encountered will quit long before I do.
In your career, you are competing against your colleagues. Results are graded on a curve. If you want the best rewards, you need to produce the best results.
Only a few can get the top bonuses, the top raises, the top promotions. Those go to the people who produce great results.
Do everything you can to be great which starts by being better and working harder. Find a skill you are good at that is valuable in your career and to your immediate employer. Keep working on that skill, making it better until you make it great.
The last 5 years of my corporate career I simply decided to stop being great for a number of reasons.
First I had reached a point of diminishing returns on future salary increases. I would have to push hard into higher levels of management to change that.
I was also growing tired of the field and its rapid pace of constant change. That made it hard to stay ahead of the curve.
My ability to be better was slipping, and I no longer had the drive to work hard enough in this field to stay at the head of the pack. My real estate future was rising rapidly, so I decided that I would be content to rest at my current plateau, which was sufficiently lucrative, as a means of funding my next frontier in real estate.
I was still good at what I did, just not great. My salary adjustments and bonus opportunities can be seen stagnating in 2012 around the time I made that choice. New stock options also stopped being granted. It is pretty clear looking back what a difference it made when I stopped being better and working harder than most of my peers.
What's your work-life balance look like?
Throughout most of my early career my work life balance was good. My typical work week was 40-45 hours.
I played on multiple traveling sports teams and spent plenty of leisure time with friends in those early years.
Because I was skilled at what I did, most of the time I was able to produce far above average results with average work hours so that is what I did. However, throughout my career, when producing great results required more hours, I put them in. There were many times that required 60 to 80 hour weeks to produce great results, and that is exactly what I did.
One time I needed to pull an all-nighter and put in a 36-hour shift to get an essential task done right before leaving on vacation with my wife. I left work a few hours before getting on a plane without having been home for 36 hours. Quitting time was always determined by the results, not the clock.
For one and a half years before going full time with the start-up venture, my partner and I worked on the side to get it off the ground while working a full-time job. Those were killer hours. Easily over 80 hours a week almost every week.
After going full-time, the hours were less but still far more than at any other time in my career. I am a hard worker, but I have never worked that hard for that long of a period in my entire life, and I would never do it again. There is a line where more work is just too much. That job made me get so far across that line that I couldn't even see it anymore.
While building my real estate business, managing the properties, and working full time for 8 years there were many times that I needed to work late nights and weekends and juggle the responsibilities at work with what my real estate business required.
Real estate demands tend to come in bunches. There could be a month with no extra work at all, and then weeks on end that needed significant extra hours. The total hours were never remotely as demanding as during the start-up, but averaging an extra 10-20 hours per week was not uncommon.
Now that I have retired from corporate and have less focus on expanding the business, I average less than 5 hours per week managing the real estate business.
Do you have any sources of income besides your career? If so, can you list them, give us a feel for how much you earn with each, and offer some insight into how you developed them?
In my very first job in 1993 we had a disk drive manufacturing plant that hired low skilled hourly labor for very menial tasks such as inspecting disk platters for obvious defects.
As a newly hired software engineer, I was on a 6-month probation period where my wage was technically considered hourly and not salaried. I was not allowed to put in any overtime at my day job but I was eligible to work in other parts of the plant as an hourly employee doing one of those menial jobs. The crazy thing is that if I took advantage of that I would get paid the hourly wage equivalent of my software engineering salary regardless of the work I was doing. That would come to $18 per hour. This was likely more than double what the normal hourly workers in the plant were getting.
Secondly, since I had already put in my 40 hours, federal wage laws required me to be paid overtime wages, meaning I would get time and a half or $27.
In addition, since I had to do this work on the weekend this was considered shift premium work which was paid at 110%. This raised my hourly wage for this menial task to $30 per hour in 1993 when the federal minimum wage was $4.25.
Due to the obviously strong demand for this program, I could only get shifts every other weekend. I signed up for this program on day 1 and worked it until I became officially salaried in 6 months and was no longer eligible. That was a sad day. I lost $500 weekends on that day.
After that my income was exclusively from my career until I started in real estate in 2008.
Real estate started as a small supplement and quickly became an income replacement.
Today I have a side gig as an academic tutor at about $50 / hour. This provides a small supplement as well as an enjoyable intellectual stimulation that is different from the business world.
I spent 4 months last year tutoring a student in AP computer science. That was the most enjoyment I have gotten from software development in over a decade. It was so fun to work on academic problems that don't have to deal with all the real-world complexities and still help the student see how software development works.
I got into this by simply contacting a tutoring company and expressing my interest in becoming a tutor. Less than a month later I was tutoring a student in physics. This was a good fit for me because I enjoy working with these subjects and it did not require any new training. My aptitude for science and math has stuck with me since school so a little googling on a few of the trickier subjects has me right back on track. This is another example of leveraging a strength.
SAVE
What is your annual spending?
I have never tracked this, but a couple years ago we analyzed one year of spending just to make sure we hadn't gotten complacent.
When looking at the categories the total amount spent on food surprised both my wife and me. As a family of four we were spending about $17,000 on food, and we thought there must be waste in there. When reviewing the monthly details, I couldn't identify anything glaring. Our kids are in multiple sports and activities, so we are on the go a lot. We must eat out when doing this which accounts for a large portion of our eating out costs. My wife is a good deal shopper, so we spend wisely on food. With two growing teenage boys we consume a lot of food.
I told my wife that I was not interested in buying cheap food that doesn't taste good or that is unhealthy just to reduce that number. We had to find real waste. Then it dawned on me that I needed to first determine if this number was in fact wasteful.
To do that I calculated the food cost per person per day. It was less than $12 per day. It's amazing how putting things in the proper context can make everything clear. As soon as I saw that number, I realized our food costs were fine.
25 years earlier at my first job, I had calculated my average food costs per day at $10. I was happy to spend that $10 because I had thought through what I was spending it on, and I was getting good value for it. After inflation, our $12 per person per day was far cheaper than the $10 per day that I was happy to spend 25 years earlier. This exercise confirmed to me that we were not wasting money, and we didn't need a budget to keep it that way.
Typical annual costs came out to $95K.
What are the main categories (expenses) this spending breaks into?
Here is a basic breakdown of how the numbers generally came out:
12K – House (property tax, insurance, and maintenance, no mortgage)
12K – Cars (gas, insurance, license, and maintenance)
4K – Medical insurance
6K – Medical costs
7K – Utilities (garbage, water, gas, electric, phone, tv, etc.)
17K – Food (restaurant – 6K, groceries – 11K)
18K – Living (supplies, clothes, department stores, clubs, entertainment, gifts, misc.)
14K – Kids (sports, events, activities, "toys", anything that we would not buy without kids)
5K – Vacation
Total Living costs – 95K
These are typical annual costs. When we must purchase a new car or something large that would be on top of these numbers.
People regularly talk about costs going down in retirement. I have seen the opposite for my situation, but I believe that is for two reasons: kids and travel.
Even though I don't commute to work I put on more miles than ever. Part of that is real estate but I had that travel before retiring. Part of it is just having a lot of hours in the day and using it to go places.
Kids get more expensive every year they age. Our costs should drop considerably once the kids are on their own. We will downsize the house, probably cutting costs by 5K. Food will get cut almost in half down by 8K. The kids category goes away saving another 14K. That would reduce current costs by 27K bringing our spending to 68K before inflation.
Of course, we need to get through college first which will only increase costs in the interim.
Do you have a budget? If so, how do you implement it?
I have never used a budget, nor have I been able to relate to the advice regarding how necessary it is to have one. I have found I don't need one to keep from overspending, but I am confident they are valuable for many people.
I am certain I could spend a little less if I budgeted and watched every dime, but my goal is not to spend the minimum possible and survive. My goal is to spend a reasonable amount of money to live a comfortable life that is not wasteful. I have always been able to do that without a budget.
As important as not overspending is, it is just as important to remember that life is a journey not a destination. Don't let the destination crush the joy in the journey.
I think most of this is just my nature, but I also grew up on a farm where we never wanted for the necessities but also never had much extra.
There is one story from my childhood that has never left me. When I was in second grade, I was wearing holes in my school shoes every month. My PE teacher told my mother that I was just too rough on them and she needed to buy leather shoes instead of the canvas ones she had been buying. We went to the store, and I even remember those exact shoes. White leather ASICS Tigers with 4 crossed red stripes. I was really excited about such nice shoes.
I was in the next room when my mother told my father that she had bought these new shoes at the teacher's suggestion. He asked her how much they cost. $25. I heard his voice raise. He said, "$25? I never spent more than $5 on a pair of shoes!"
His money calculator when I was growing up seemed to be calibrated to 1950. I took real good care of those shoes!
What percentage of your gross income do you save and how has that changed over time?
I actually have no idea. I didn't track savings or spending. Neither of those numbers mattered to me because I knew I was not spending unreasonably which meant there was very little I could do that was going to have a meaningful impact.
Meaningful impact versus hassle factor is a big measuring stick I use when making decisions. Early in life smaller amounts had a more meaningful impact and thus I was willing to put up with a higher hassle factor to save smaller amounts of money.
Today the savings would have to be considerably larger before they would be meaningful enough to put up with the same level of hassle. Time and simplicity are valuable, and I am willing to spend money to purchase them.
What is your favorite thing to spend money on/your secret splurge?
In keeping with my lack of proclivity to spend, I can't think of anything here either. I have a nice house but would be very happy with a much cheaper house. I have nice and reliable Japanese cars, but many were purchased used and we drive them into the ground. We take a nice vacation about once per year, but it is far from extravagant.
I'm just a simple country boy at heart who doesn't get much pleasure from extravagance, and I don't have a secret pleasure that I would spend 10x on because it gives me so much joy.
If someone were to give me a nickname it would probably be "Steady Eddy." Most of my life is a 7 on a 10-point scale. Not a lot of highs or lows and very few things that I could spend money on would move the needle very much. I also consider that a huge blessing because it keeps me anchored and it keeps me from chasing after things that will probably disappoint anyway.
There is a funny story related to this from my first job. My boss called me into his office to tell me I was getting a rather large bonus due to my performance that year. He made sure I knew it was larger than anyone else he was giving bonuses to.
After telling me how much it was, he asked me what I was going to do with it. I told him I would put it in savings. I could literally see the joy drain from his face. I had to quickly come up with an explanation as to how I would be saving it for a larger purpose. I needed to make sure he didn't come to the conclusion that he had just wasted this bonus on me by thinking that it didn't mean anything to me since I didn't already have it spent before I even got it.
INVEST
What is your investment philosophy/plan?
Early on it was have enough cash on hand to cover the unexpected, and put everything else 100% in stocks.
After 2008 most new funds went into real estate, using leverage where possible to expand the size of the portfolio more quickly to take advantage of the opportunities after the crash.
Now it is to make the real estate more passive and build a dividend stock portfolio to supplement real estate as another income source.
My long-term retirement plan will be to have multiple significant income sources that considerably exceed living expenses.
Those sources would be:
Real Estate Cash Flow
Stock Dividends
Social Security
Small pension from first employer
What has been your best investment?
Real estate. What real estate has done for my net worth in 12 years dwarfs what stocks have done in nearly 30.
I had been interested in getting into real estate since the early 2000s. I met with a couple people in the business sometime around 2004 to discuss the market and opportunities with them and they both told me they thought there was still plenty of money to be made in the business.
When I asked them some specifics about expected cash flow numbers from current deals, they gave me numbers that didn't sound appealing. I asked them about high valuations and the answer I got was the all too common answer that houses have never gone down in value since WWII (Of course they never mentioned that they had never gone up so far so fast either).
As I considered the advice I had been given, I decided it felt like forcing the issue. I decided this was neither pragmatic nor an opportunity, so I decided to table the idea of investing in real estate. I did continue to do some research on the topic in case an opportunity would arise in the future.
Then 2008 presented the opportunity of a lifetime. After months of looking I purchased my first rental townhome in July of 2008. It took me another year to learn the ropes of operating that property and determine what I wanted to do differently on my next property.
In July of 2009 I found exactly what I was looking for and I was off to the races. I purchased 4 more townhomes before the end of 2009 and added another 5 for a total of 10 by 2011.
I had zeroed in on the type of property that would attract stable families in good neighborhoods with good schools. This resulted in longer tenancy and better demand resulting in fewer and shorter turn over periods.
After that I mostly switched from townhomes to single family houses and started purchasing a couple properties a year on average. Today I have over 2 dozen properties.
Most of the early properties have appreciated significantly, and the tenant base has been extremely strong and stable. Part of this success can be attributed to the year I took to learn from the property I had purchased, allowing me to narrow my purchase criteria to a more profitable and stable mix.
I have sold 2 properties that were doing fine but underperforming my other properties. I sold them for considerably more than I paid for them and more than I had valued them on my books. I eventually redeployed those funds more productively.
I did not use a 1031 exchange to shelter the gains from taxes because I deemed it not worth the hassle, expense, and tight timeline requirements for the dollar amounts involved on a single-family property.
I do not see the 1031 exchange as much of a benefit for my situation, product mix, and timelines when selling retail. Setting aside the time value of money, which is real, I will eventually get all the lost tax benefits back in future depreciation. That depreciation may be more valuable in the future if tax rates are likely to rise.
Without the financial strength I had built prior to 2008, my ability to capitalize on this opportunity would have been severely limited. I only had enough liquid cash to purchase a single 100K property so I would need to use leverage if I wanted to expand.
Banks had drastically tightened their lending standards during that time which prevented most investors from getting loans because their balance sheets were not strong enough. Multiple lenders told me mine was better than most, and that is why I could get loans.
This is a critical aspect of real estate investing. You must build a strong foundation when times are good so that when opportunity knocks you have the means to seize it. There are multiple banks I do business with who are eager to give me funds in 2020, post-COVID. One has already given me two loans on existing properties, and another sought me out unsolicited telling me they have very attractive terms right now and asking me to keep them in mind if I am ever looking for funds for any new investments.
Even in financially challenging times banks still want to lend money. They just get very selective about who they lend it to. If you are trying to expand a business and take advantage of financial opportunities, you want to be one of the people they want to lend to.
Below is the 12-year performance of my real estate portfolio. This table tells a powerful story about real estate leverage that I need to spend some time highlighting.
After spending most of my cash on my first property, I knew I would need significant leverage if I wanted to expand. Without it I would not be able to purchase another property for a few years. After that, the best opportunities would be long gone. I prepared to expand by taking out a mortgage on the property I had purchased and pulling most of the equity out of my primary residence with a 250K HELOC at the amazing rate of 2.75%.
Starting in July of 2009, I combined this money with new mortgages to purchase 8 properties in 16 months. Considering the amount of cash flow I was generating on the properties I was purchasing, this felt like shooting fish in a barrel. I simply couldn't believe that leverage allowed me to basically print money this easily.
The one caveat is that significant cash flow is necessary to mitigate the increased risk of leverage. These 9 properties were throwing off nearly $60K in cash flow and I only had about $200K of cash invested. This was more than sufficient to mitigate the risk. Growth in the size of the portfolio began to slow down as deals became harder to find, but the returns on the portfolio made expansion easier to fund.
This table shows how the Net Real Estate Value and the Real Estate Cash Flow numbers grew rapidly and exponentially. If you compare this growth to the growth in my net worth from 1999 through 2008 before starting in real estate, you will find the differences in growth rate to be stark. This is almost entirely a function of leverage.
Without leverage my portfolio would likely be about 5 times smaller today. I would have missed out on most of the best opportunities that were only available for a few years after 2008. Furthermore, I would have had considerably smaller returns on the properties that I did have.
After 12 years of investing in real estate my experience with leverage has shown it to be far more than just valuable. It was vital. It was by far the single most powerful aspect of my real estate portfolio.
That is not to discount how critically important cash flow is. Leverage cannot be used safely without it, but leverage is what enhances the performance. The results in this table make that crystal clear to me.


The decline in cash flow during 2019 was mostly due to portfolio disruptions from sales early in the year with replacement properties not put into service until the end of the year. Cash flow through the first half of 2020 is on track to approach $300,000.
At the end of 2019 I had $400,000 available in untapped lines of credit after laying out nearly $500,000 on new properties. I have added $370,000 of additional credit thus far in 2020 and paid down some existing lines making $800,000 of credit available as reserves and future buying power should the opportunity arise.
I always try to build my available credit back up towards 7 figures.
What has been your worst investment?
Being part of a partnership in a small real estate development project that was a backup for a senior housing facility that failed to materialize. It was throwing good money after bad.
It's a cliché but it's hard not to do it. Loss aversion is one of the more powerful human emotions. Trying to resurrect a sinking ship, sinks two.
What's been your overall return?
I don't know the return exclusive of adding new capital. But based on the net worth chart above the CAGR in net worth over the past 20 years has been 12.6%.
This would be inflated by new savings from wages but also depressed by very slow growth in the value of our primary residence.
Stock returns have been lower than that. Real estate returns have been considerably higher than that.
Real estate returns will likely not be nearly as strong in the next decade as they were in the last decade. In addition I have lower levels of leverage and will likely be doing less expansion which will also reduce returns.
How often do you monitor/review your portfolio?
I generally look at stock indexes daily. I track my stock portfolio monthly.
I track my real estate portfolio valuations and returns yearly, but I have an eye on them all year long as I am doing the books on a regular basis.
NET WORTH
How did you accumulate your net worth?
I went to college to get a degree in a field that had very good job prospects and paid well. This followed my four rules for choosing a college major even though I hadn't come up with those rules at the time. Those rules are: 1. What are you good at? 2. What do you like (NOT what are you passionate about)? 3. What has good job prospects? 4. What pays an amount that you would be happy to live on?
I worked my butt off in college and performed exceptionally. Only one other period in my working life did I work as hard as I did in college, and that was during the start-up.
I got two really good internships that were based almost exclusively on my college performance. In the first instance, I didn't even know the company was on campus until a friend told me. I had no time to prepare so I walked in where people were dressed in suits with portfolios. I was wearing jeans, a T-shirt, and only had a copy of my transcript with no resume. I felt a little like Will Smith's character in "The Pursuit of Happyness" movie when he only had an undershirt on for his interview. I didn't even have the skill they were hiring for, but they told me if I took that class during the coming semester, they would hire me on the spot. I guess the right shirt is over-rated.
I parlayed my second internship into a great job paying a good wage.
I worked hard at that job getting larger raises and bonuses than my peers.
I switched jobs to a better paying market and saw considerable jumps in salary.
I spent reasonably and saved 100% of the rest in stock funds.
I maxed out retirement savings vehicles (401-k, Roth IRA).
I took a risk with a start-up venture that resulted in lower income, but I eventually sold my interest to my partner for about a 7-figure sum. The payouts were spread out over a 10 year period with the vast majority of it payable in a balloon at the end, so it was not immediately impactful. I call it the slow boat to China. It was a long and somewhat painful trip but worth the journey. It required getting a lawyer involved to get the final payment (in 2015, 10 years after I sold), but I made sure I had an iron clad contract giving me rights to all company assets and intellectual property, so there was no getting out of it unless the company was bankrupt. My lawyer was confident enough that he actually asked me at one point how I felt about owning the company. They eventually paid. It is one thing in my life that I look back on and say I am glad I did that, but I don't ever want to do something like that again.
After the 2008 housing crash I dipped my toe in the real estate investment market. After getting my feet wet and learning the ropes for about a year, I dived in head first. I cut my retirement savings back to get just the company match. Everything else went into real estate. This was all made possible because of 15 years of solid earnings and savings that I was able to use to set up this venture for success. This choice alone is responsible for the majority of my net worth growth and almost all of my current cash flow.
What would you say is your greatest strength in the ESI wealth-building model (Earn, Save or Invest) and why would you say it's tops?
I use all three all the time, but each one has taken a more prominent role at three different life stages for me.
From age 23-30: Earn – Grow earnings at a rapid pace to reach an impactful amount.
From age 30-38: Save – Save those larger earnings.
From age 38-49: Invest – Invest those saved earnings (for me it was in real estate).
Generally speaking, earn is the most important and invest is the most powerful.
Saving is important but it is quite weak when limited by very low earnings. It is difficult to scrimp your way to wealth. I am always impressed by those who manage to do it, but it takes your whole life to get there. Talk about a really slow boat to China.
If you want to have wealth earlier, you need to focus on maximizing earnings. Once you get some earnings, invest them wisely.
I don't necessarily offer my investment path as the model. There are many ways to do it well and do it poorly. Just because I did it with real estate doesn't mean that is the path for everyone, although I do believe it is one of the more rewarding paths.
You must find the path that works well for you and who you are. Not everyone is cut out to invest directly in real estate.
What road bumps did you face along the way to becoming a millionaire and how did you handle them?
I didn't face any significant obstacles, but I did seem to be surrounded by some landmines which I managed to avoid. I have truly had a blessed path.
I went to a public state university on a full tuition apprenticeship scholarship. The school had just started that program with grants from local businesses the year I enrolled. I don't think it survived for long after I left either. It was a deciding factor in my school choice in addition to the fact that the school was well rated for my field of study. So I graduated college with no debt and money in the bank. A huge blessing to start out life on the positive side of the ledger.
My first employer was going through significant financial difficulties right during the time they hired me. They were laying off 20,000 or 30,000 and even one time 50,000 people at a time. They made headlines every month. People would repeatedly ask my parents if I still had a job.
I watched them lay off older people I was working with. I was likely never in any real danger of getting laid off because I was cheap relatively speaking. My company head count went from 400,000 to 200,000 during the first few years of my employment.
I was only one year into my second job when the dot com crash hit. I was consulting at the time and my contract did not get renewed. I was salaried at my consulting firm and my employer put some of us on special projects and carried me through that time. I was a bit worried about my job security, but nothing was ever said to me that made me nervous I might be cut.
When I began working with a partner on the start-up company, we had been working for one and a half years on the side before we jumped to full time. We boot strapped the company with zero outside funding which included putting 6 figures of personal cash into purchasing internet based intellectual assets from a third party. That meant our cash reserves were lean. All we had was some company money saved from our time working double time to get things off the ground, and it wasn't very much.
In addition to the technology guy I was also the money guy. Once we went full time the money was going out far faster than it was coming in. I had some frank discussions with my partner who was focused on the sales side. He would get a bit animated when I tried to tell him we were running out of money.
This did not compute for him. He would cite sales figures to me that easily exceeded our expenses and blame me for overreacting. I would try to explain to him that businesses don't run on sales. They run on cash flow, and not nearly enough of our sales were being converted to cash in any kind of a timely manner. Some of them never did pay.
He simply didn't believe that was a long-term problem. The money would eventually come in.
After a month of showing him sales and actual cash in the door and showing him that we were about 30 days from running out of money, he started to get it. We put a renewed focus on collecting payment and quality of the sale. That time was a little stressful, but we eventually righted the ship and never did get into a cash crunch.
The housing crash was nothing but a big opportunity for me to pick up quality real estate at depressed prices. It was mostly upside from there.
What are you currently doing to maintain/grow your net worth?
Since I have shifted entirely to real estate now, that gets all my focus. I self-manage my entire portfolio, so I consider each property both in the context of how well it performs financially and how much effort it requires from me to operate it.
I have sold off a couple properties that were a little more work and less than ideal financially in my portfolio in the last year. Over the next 5+ years I will continue to cull the portfolio of higher maintenance properties and move towards a portfolio that can be more passive.
From 2008 – 2015 I was constantly on the hunt for new opportunities to expand the portfolio. Those opportunities have gotten far fewer, so I don't actively search for opportunities anymore. I have an arrangement with a company that comes to me for their residential needs from time to time. Those are the only expansion opportunities that I currently explore.
Over the next 10 years I intend to slowly develop a dividend stock portfolio with any excess funds that will be a second source of passive income. I have just recently begun to look into this and do not yet own any such stocks.
Do you have a target net worth you are trying to attain?
I no longer think about this in terms of target net worth but instead think of it as a target cash flow which I deem to be "More Than Enough."
My target is a net worth that throws off cash flow which is more than enough to cover all expected expenses and continues to grow the portfolio faster than inflation.
There are 3 keys in that statement
It needs to cover all expenses strictly from cash flow without touching principal.
The portfolio needs to continue to grow because costs go up.
It needs to grow not just with inflation but faster than inflation to keep options open for potentially new expenditures in the future. Maybe I will want to take a ride to Mars with Elon Musk, ha.
This means continuing to invest aggressively and grow the real estate business where appropriate. This is possible because of the focus on cash flow instead of a target nest egg number.
When the focus is on a nest egg then measures must be put in place try to prevent too large of a draw down in the size of the egg. This usually results in sacrificing yield by trying to balance a bond/stock portfolio mix and trying to determine what sized withdrawal rates won't consume the egg too quickly.
I instead focus on building cash flow through real estate and the highest quality dividend stocks that can mostly withstand decreases in the value of the portfolio that produces them without having significant effects on the cash flow itself. This allows the portfolio to remain invested without having to trade growth for protection.
It seems likely that our cash flow will continue to grow adequately, and our net worth will eventually reach 8 figures. That will certainly be more than enough.
How old were you when you made your first million and have you had any significant behavior shifts since then?
My net worth crossed $1 million at age 39.
There have been no significant changes in behavior.
There are psychological changes as financial independence offers more freedom of choice. Some smaller financial choices are given less scrutiny now that their impact on net worth becomes almost meaningless.
What money mistakes have you made along the way that others can learn from?
I bought a bigger house than I needed which created significant excess carrying costs that have easily exceeded 6 figures by now. This doesn't seem like a big deal at the time until you look back at 20 years of numbers.
I bought a new car that needed to be replaced after 5 years due to the arrival of kids, meaning I had to eat the most expensive depreciation. It wasn't a very forward looking purchase.
I threw some good money after bad on a development project.
I chased some hot stocks in 1999, dabbling in day trading while working a full-time job. (This has to have been the height of stupidity since I didn't have time to watch the stocks, and I didn't know what I was doing even if I did have the time.) I lost a low 5 figure sum on stocks that do nothing but go up (until they don't).
The root cause of these types of mistakes for me is almost always pride. I do not enjoy reviewing my mistakes, but it is helpful as a much needed reminder to stay humble. No matter my successes I am always susceptible to screwing up royally, especially when I get overconfident.
What advice do you have for ESI Money readers on how to become wealthy?
From my experience wealth comes from 2 things:
Make a good amount of money.
Use that money to buy appreciating assets that have earnings.
I put assets into four categories:
Depreciating (Vehicles, Furniture, etc.)
Non-appreciating with earnings (CDs, Bonds, Savings, etc.)
Appreciating without earnings (Metals, Art, Collectibles, etc.)
Appreciating with earnings (Stocks, Real Estate, Business Ventures, etc.)
Category 1 is consumption. Too much of this is wealth destroying.
Category 2 will compound due to interest, but the asset base will be eaten by inflation over time and lose value. It is mostly for providing fixed income and protection of principal by avoiding risk assets. You can't really build wealth with category 2 which is why I rarely have any funds invested in this category beyond immediate cash reserves.
Category 3 will generally sustain value as it rises with inflation although that can be quite volatile, but it will not compound because there are no earnings. This type of category is often used as a store of value, as a hedge against inflation, or as protection against collapse of a currency. It might keep you from losing value, but it won't build wealth either. It would just potentially maintain it. Due to the lack of earnings this category is not appealing to me and I have never owned any assets in it.
Category 4 combines the best of categories 2 & 3. It will sustain value as it rises with inflation and compound due to earnings. As such it is the only category that can be relied upon to both create and build wealth. Every dollar I have invested is in category 4.
Sustaining wealth requires retaining those assets and not spending them down. That's why my "more than enough" number is based on cash flow, not valuation.
FUTURE
What are your plans for the future regarding lifestyle?
My cash flow from net worth has already allowed me to retire from corporate.
I will be transitioning my real estate to be more passive.
When the kids are out of the house we will downsize (see previous note about buying too big of a house).
We enjoy the beaches and will be evaluating a future that includes some time on the beach, but I don't know exactly what that will look like.
What are your retirement plans?
The near future of retirement looks similar to today. It will be moving towards being slightly more passive from an investment stand point.
The part I can't fully anticipate is how things will change once the kids are gone. That is when it will probably start to feel like my second retirement. At that point I would want my investments to be even more passive and our living arrangements will likely be partially warmer.
Activities are a big unknown at that point since kids currently dictate a lot of what we do. That is something we will need to spend some time thinking about and preparing for.
Are there any issues in retirement that concern you? If so, how are you planning to address them?
Health Insurance:
I consider the private health insurance market to be unaffordable since the passage of the Affordable Care Act. My corporate insurance was about as good as it gets. The first year after I retired, I used COBRA to continue my corporate insurance policy. It was expensive but still far cheaper than private insurance had become.
The second year I needed to consider other options. I priced Affordable Care policies and the best option I could find for a family of four had an 18K premium with a family deductible of 13K. That means I would have spent 31K before the policy paid a dime and that was almost 3 years ago. I consider that highway robbery.
I ended up going with a medical sharing plan. There are several choices, but after considerable research I chose Medi-Share.
The primary reason I chose Medi-Share is that it operates closer to insurance than most of the medical sharing plans. The most important part of Medi-Share for me was that it is part of a very large medical insurance provider network that results in very large reductions in the rack rate that hospitals and doctors charge for services.
The size of the write downs can be shocking. We have seen write downs in bills anywhere from 30% to 70% of the cost that was originally billed. Almost everyone with traditional health insurance is getting these reduced rates. Those without insurance pay the rack rate which is another form of highway robbery.
Write downs on drugs work the same and can be even more substantial. It is simply unacceptable to me to not have a network bargaining your rates down because there is no way to describe the rack rates as anything other than a blatant rip off that no one except the uninsured is paying.
Just getting the reduced rate on services more than pays for the premium we pay. We have the highest deductible plan. Our plan for a family of four in 2020 costs a little more than $300 per month and has a $10,500 family deductible. The plan has no lifetime limit on payouts.
Last year we had a couple of events that resulted in medical costs of around $20K. The plan worked as designed and paid the costs over the deductible. It worked very much like insurance even though it cannot officially be called that.
If there was a decent private medical insurance plan that was affordable, I would prefer actual medical insurance to a medical sharing plan. However, I am not optimistic that an affordable option will be available anytime soon. It seems likely we will be on Medi-Share until we qualify for Medi-Care which means another 15 years.
Location:
My wife and I have begun to talk about what this might look like. Do we want to live in the south during the winter? If we want to go south, what area do we want?
We have been partial to the Sanibel Island area of Florida just off Fort Myers, but we would want to explore other areas as well.
Do we want a second home or do we want to rent? We have no answers right now, but we have time to figure that out.
MISCELLANEOUS
How did you learn about finances and at what age did it "click"?
I was paid a small amount for work done on the farm and didn't spend much of it. My parents never instructed me in finances. I was just blessed to be wired this way.
Who inspired you to excel in life? Who are your heroes?
I saw my dad work hard on the farm and that is where I saw what work looked like.
I was thrust into that life at an early age because there was always work to be done. At age 7 I drove a pickup truck on back dirt roads by myself for the first time and was using a riding mower to mow the lawn.
At age 9, I drove tractors with implements attached doing multiple large farm tasks.
At age 13 my father taught me to cultivate corn with a tractor and digger that misses each stalk by mere inches. If you get off by even the slightest amount you will dig out 8 rows of corn for 50 feet before you have time to correct. That's a lot of dead corn. As a 13-year-old it was very intimidating. He spent two times across the field showing me how to do it and then just got in his pickup and went home.
I was turned loose on those types of tasks my entire childhood. Half the time it scared me half to death because there were big increases in responsibility involved.
I asked my father about it decades later and he told me he never gave me a task he didn't already know I could handle. I think deep down I probably always sensed the confidence he had in me, and I suspect it played no small role in building my own confidence for tasks I would face in the future. It was never with words. It was just the quiet confidence of him trusting me unquestioningly with increased responsibility.
Interestingly, he showed far less confidence in my ability to be a successful real estate investor. I think he felt I had a good thing going with my corporate job and should not take unnecessary risks that might cause me to lose what I already had.
That was a bit hard to hear at times from someone who had so much confidence in me growing up, but I learned to set those opinions aside and move forward. Now that I have retired based on real estate, he still doesn't quite understand how I pulled it off but seems to accept that I know what I am doing.
My work ethic comes directly from working on the farm. I spent every summer doing hard messy work involving picking rocks, hoeing weeds, baling and stacking hay and straw, and shoveling manure. These jobs started when I was quite young and lasted all summer long.
This is work that most farmers are far too large to do manually anymore. The childhood I had has disappeared from the American farm landscape, but it built me and I lament that I cannot give it to my children.
Do you have any favorite money books you like/recommend? If so, can you share with us your top three and why you like them?
Because money concepts are like second nature for me, I have not sought out much advice from books.
What isn't second nature for me are people and psychology. It is amazing how many times that results in manipulation related to money. A great book that opened my eyes on this topic is Robert Cialdini's book "Influence: The Psychology of Persuasion
." I have recognized subtle money manipulations that I would have missed before I read this book.
Do you give to charity? Why or why not? If you do, what percent of time/money do you give?
We give around 10% of our income to charity. Much of it to our church but also to other need-based organizations.
Do you plan to leave an inheritance for your heirs (how do you plan to distribute your wealth at your death)? What are your reasons behind this plan?
Our current will leaves our assets to our children, 1/3 at ages 25, 30, and 35. This has been in place for about 10 years.
This may eventually change to bequeath some to charity, but I would be extremely picky about any charity that I did this with. I have seen too many organizations stray too far from their founding principles over the years.