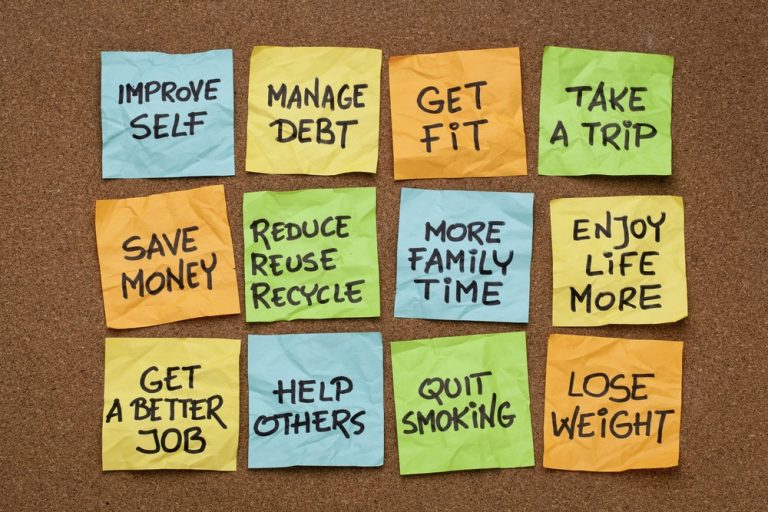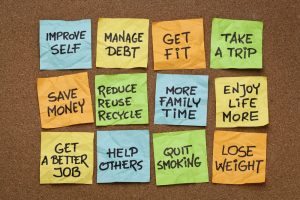 As regular readers know, I'm a New Year's resolutions guy.
I set tons of resolutions each year, then develop steps to achieve them by the assigned timelines.
Then I track them all on a spreadsheet I review daily.
It's a bit over-the-top, I know, but it keeps me accountable and on track. I want to be sure I'm regularly making progress on what matters most to me.
I don't make all my goals but I do hit many more than I would without making them a priority.
Like mine, your resolutions (or goals, if you prefer) for 2018 will be specific to you, of course.
That said, there are some money resolutions that everyone should at least consider when making plans each new year.
I've divided them up by E, S, and I as well as "other" money categories.
Here goes…
Earn
Wouldn't you like to make more money, retire earlier (if you want), and enjoy your job more?
That's what this set of resolutions is about:
Grow your career — Ha! You didn't think I'd skip this one, did you? I think you all know my take on a career by now (it's worth millions, can be made worth more with seven steps, and doing so will help you get to financial independence earlier). Even if it's just a few simple steps — everyone should consider taking some action on their careers every year because of the huge impact it can have on your financial well-being.
Create a side hustle — I love side hustles because they give you options — like being able to retire much earlier. There's no better time to have started a side hustle than ten years ago, but the next best time is NOW. So either consider some of the side hustle ideas I've suggested or create your own and get to it. In ten years you'll thank me! (BTW, if you're having trouble coming up with an idea, check out Side Hustle: From Idea to Income in 27 Days. It will not only help with the idea part, but in developing the business as well. Very good book IMO.)
These are the two earn areas I think everyone should consider. Get them right and a lot of things naturally fall into place.
Save
Now let's move on to saving. Here are a couple things to consider each year:
Get a budget — You can call it a spending plan or cash flow plan if the word "budget" puts you off. But you must know where your money is going if you want to save it and the only way to really know is to track it. That's what a budget does. For those of you who haven't yet tried a budget I would say having one was in the top five activities that helped us grow our net worth. And BTW, controlling your spending is my #1 best money move anyone can make. That's another reason this suggestion makes the list.
Grow your savings rate — No matter what you're saving today, you should at least consider saving a bit more. Once you have a budget, go over it with a fine-toothed comb to develop a list of savings opportunities. I'm not suggesting you go crazy, but my experience is that most people save way too little — that's why this makes the list. As for what to cut and what to spend on, that's your decision. Just be sure to spend intentionally where you really want to and cut the not-so-important spending.
If you're looking for suggestions of where to save, review my series on the 52 best ways to save money.
Invest
Moving on to investing, here are a couple you'll want to consider:
Review investments — If not more frequently, you need to review your investment objectives and results annually. There's a balance of how often you should look at them — too often and you're prone to make stupid changes based on news events that often will torpedo results. Too infrequently and you lose a sense of how things are going. Personally, I "review" my investments (which is really just a quick look at this point) once per quarter. Maybe you will find that works for you as well, but annually is a minimum. This also gives you a chance to rebalance based on your goals.
Consider alternative investments that support your objectives — For instance, it you're going to retire in five years, you need to arrange your investments in specific ways which may include considering more income-producing options like real estate. I wish I had consider it earlier in my life and also wish I had bought more once I started. If nothing else, you should think about educating yourself on options (like house hacking, for instance).
That's about it for investing. Otherwise, just let them sit and compound!
Other
Here are a few other resolutions that should be considered:
Update estate plan — We are in the process of this since it's been forever since we did ours. If it's not something you've done recently, and especially if there have been major changes in your life, you should review your plan with an attorney.
Check insurance — There are two things on this point: 1) review your insurance to be sure it does what you want it to and 2) bid out your insurance as it comes due to keep your company honest.
Review credit reports — Now that Equifax has shared our data across the Internet we need to be diligent and check all our credit reports annually. This is true even if you've frozen your credit reports (as we have). You can't be too careful these days!
Create a disaster file — A disaster file goes along with a good estate plan — it helps those you leave behind deal with the financial issues.
Develop a retirement budget — This is the first step in retiring early — knowing what you will need to spend when retired. If you're decades away from retiring then doing this is a waste of time, but if you're within 10 years of retiring (or plan on hitting FI early), you really need to do this. Plus, it's a lot of fun as there's dreaming involved. 🙂
So that's my list of New Year's resolutions everyone should at least consider.
I'm sure I missed some, so what would you add to the list?
Thoughts? Plans for 2018?
P.S. For those who prefer a video version of this post, see the ESI Money YouTube channel.