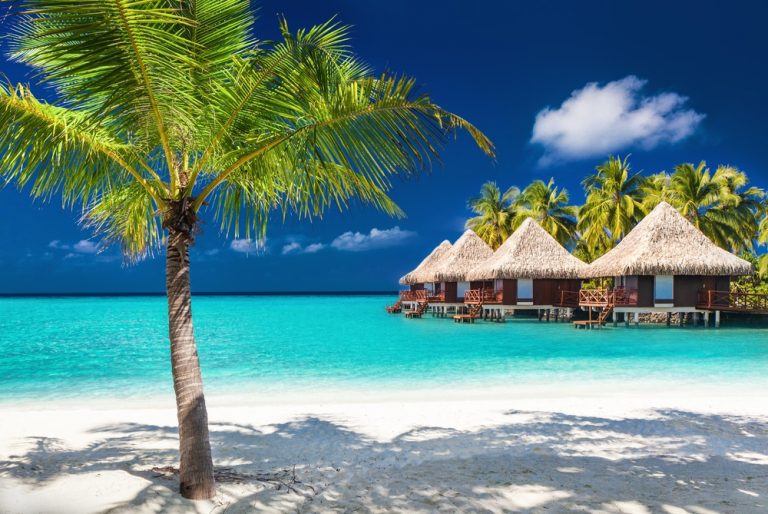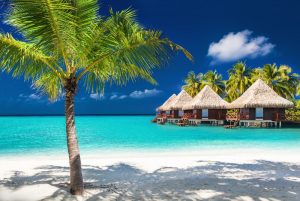 Can you believe it's been a year since I retired?
It seems like it's been longer (in a good way).
My last retirement update was at six months and from here on out I'll probably only have annual reviews (maybe every six months if something exciting happens).
To make this summary easier to read, I've put my thoughts into categories.
Here's what's happened since my six-month mark:
Life
I'm still very busy!!! There's more to do around the house, with the kids, with the site, and so forth. The days still pass quickly (Monday remains my favorite day) and there's always more left to do. Then again, I have plenty of time tomorrow for tasks.
I've all but eliminated lunches/coffee meetings with former co-workers and the like. I just don't like having a set appointment on my schedule. I do have a couple guys who just can't seem to take the hint and keep asking to get together, but most others have moved on.
It remains a thrill to tell someone "I'm retired" and watch their reaction. Since I look younger than I am, it's a shocker to them. I met a guy at the gym the other day. He asked what I did for a living and told him I was retired. I thought his eyes were going to pop out of his head! He said, "Wow, you're young, how old are you?" I told him and when he asked how I could retire I told him I was fortunate to buy rental properties when the market was low. He just smiled and nodded.
I've been getting up early — usually around 5:30 am. I like to get to the gym around 7 am and getting up early allows me to have a cup of coffee and start the day slowly before that happens. I get to bed around 10 pm, so I get plenty of sleep and don't need an alarm clock to wake up.
I stopped volunteering for the local non-profit I was working with because they couldn't get their act together. So I'm looking for another opportunity to help out.
I have been getting a lot of stuff done around the house. My yard looks great (I had some winter damage and have successfully re-grown grass), my garage is organized (it has to be with three cars in it), and several little projects are completed. But there's a lot more to do.
I've hit my full stage of relaxation and am enjoying life immensely. Not sure why I didn't retire sooner!
Family
My wife got a part-time job. I might post about it someday relating to "turning a hobby into an income" but the short story is that she now works at our church 15 hours a week. She has volunteered as a teacher for years and kids love her. She now teaches first graders every Sunday. She would have done it for free, but they wanted a firm commitment and insisted on paying her. So for a little while I was the only one in the family who didn't have a job. 🙂
My son has been working his retail job about 15 hours a week. He's tried to get full time work there but hasn't been able to. It seems to be a moot point anyway now as he's interested in going to a ministry training school in Louisiana (of all places) in September. We're headed down that road and if it happens we will have no kids in the house this fall for the first time in 20 years. Times are a changin'.
My daughter worked until the second week in June, then resigned. She and I headed off for her senior trip to Seattle and Portland for a week soon after that. She then headed to Atlanta to see a friend in early July and has since been getting ready to leave for school (including applying for internships — some she's looking at require applications NOW for the summer of 2018!) She and I leave for college in late August.
My dad visited for a week in June and my mom and stepdad visited in mid-July. It's awesome to be able to be here when we have visitors and not to have to take precious vacation days to do so.
Health
I am still working out six days a week doing weights or cardio (three days a week each). I train to a heart-rate monitor (I use the Scosche RHYTHM+ Heart Rate Monitor with Armband, Black) using zones from a metabolic assessment I had done in April (this was my third one — this time I improved so much that my cardio health was in the "great" range for my age and even in the "good" range for a 20-year-old.) I have also started to focus on nutrition, eliminating most carbs on most days, eating primarily protein and veggies, and eliminating all sugar. As a result I have lost 20 pounds (almost all fat) so far this year and am within five pounds of my goal weight. I weight a bit less than I did when I started working out seriously two years ago but my body composition is now much more muscle and much less fat.
I still walk every day and am averaging 15,000 steps a day. Colorado is a great walking state as the weather is good enough to be outside about 90% of the year.
As many of you know, I had basal cell carcinoma early in the year. So I'm now wearing sunscreen as well as one of those big-brimmed hats when I'm outside. My go-to hat is the Outdoor Research Sombriolet Sun Hat. I've received several compliments on it and will buy another one when this one wears out.
Entertainment
My traveling for the year began in June with the trip to Seattle and Portland. At the end of this month I'll get a couple days in DC with my daughter before we head to her school in Virginia. In September I'm off to Iowa to see my parents and then to Dallas in October for a blogger conference (mainly to see old friends). And we're in the process of planning a Caribbean cruise for next winter.
In addition, if both kids do end up leaving home my wife and I will add a few trips in this fall and next spring. We're considering the Grand Canyon (not too far of a drive for us) and Destin, FL (not too far from where my son will be in school). Not having anyone at home to care for will free up our travel options quite a bit.
As for "regular" entertainment, we watch TV a few nights a week (our family has watched America's Got Talent together for YEARS, my daughter and I watch Fargo and Gotham, and my wife loves HGTV and The Hallmark Channel), I get in video game time regularly (loved Horizon Zero Dawn and am anxiously awaiting both Shadow of War (Lord of the Rings game) and Assassin's Creed coming out late summer/into the fall), and we are at the movies at least once a month (on Tuesdays when crowds are low and prices are reduced!)
I have been reading as well but not for entertainment specifically (though I do find it enjoyable). You Must Write a Book: Boost Your Brand, Get More Business, and Become the Go-To Expert and Google SEO for Bloggers: Easy Search Engine Optimization and Website marketing for Google Love were two of my most recent readings.
Finances
My finances are on FIRE!!!!! The healthy stock market gains have pushed our net worth to all-time highs. My wife joked that I should have retired years ago since our net worth has only gone up since I did. 🙂
The blog is going well. I've had several big moves in the last six months. The process started with two feature posts on Business Insider (10 Things that Surprised Me about Early Retirement  and 10 Worst Money Mistakes Anyone Can Make) which began a spiral resulting in 5,000 email subscribers and a new ad deal. I've also done tons of guest posts and interviews.  Also was named the fastest growing personal finance blog. I'm still not making much money as I'm putting most of it back into a growing site, but next year looks like it could be a good one (I'm shooting for revenues in the $20k range and profit of $15k or so — if I hit it I'll post on how I did it). Needless to say I've blown through most of my goals for the year, so I upped what I want to accomplish.
I've been working on a couple blog announcements that I hope don't get lost in this post: 1) I'll be starting a "Help a Reader" category (got a jump on it here). If you have a financial issue you'd like suggestions on, send me a DETAILED email on the situation and what you'd like feedback on (the more facts you include, the better feedback you'll receive). I'll then get back to you with a post date. I'll post it and ESI Money readers can offer their answers to your questions. 2) I'm fairly active on Facebook and Twitter these days where I share tons of great articles I can't find room to post on. If you want to follow me on either of those platforms, here's my page on Facebook and here I am on Twitter.
I finished our taxes using our regular process. We got a big, unexpected refund back which we put into our cash stockpile.
I've been updating our retirement budget every month and so far we're spending way less than expected. I'll do a post sometime about the cost savings in retirement as there are many that add up to a nice sum. I'll also post my budget for 2018 sometime in the new year as I think many people will find it interesting.
I started pulling money out of Lending Club and will keep doing so until the fund is dry.
So, that's my retirement life so far.
My only regret: that I didn't retire years earlier!
I'm sure I've missed something or perhaps wasn't as clear as I needed to be, so leave any questions below and I'll answer them the best I can.