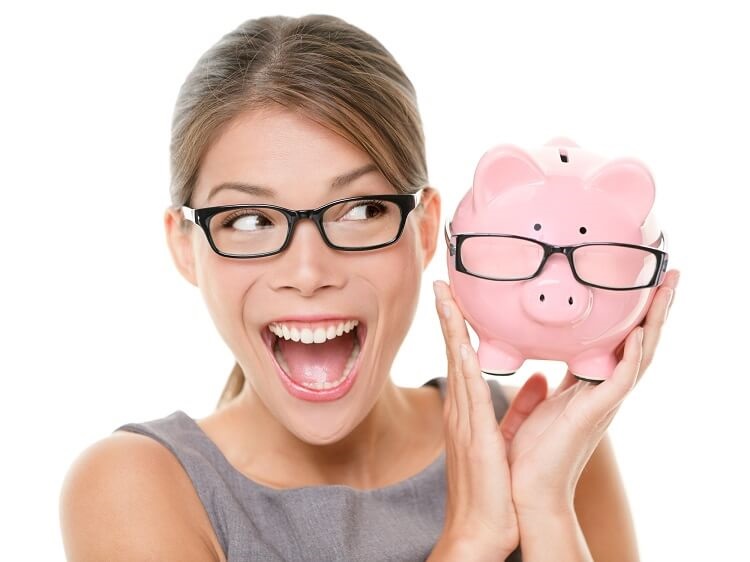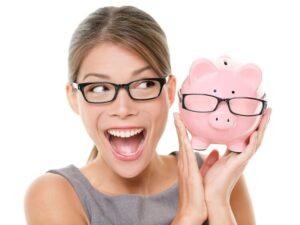 Back in 1992 I 1) was married for less than a year, 2) had just started to grow my career, and 3) knew virtually nothing about managing money.
The terms "FIRE", "financial independence", and "financial freedom" were nowhere to be found, at least compared to how they are today. And they idea of financial independence/retiring early was certainly not as widespread. In fact, I'd say they were pretty non-existent.
Dave Ramsey was only four years out of bankruptcy and had just written Financial Peace
. The Millionaire Next Door
was still four years away from being published. Suze Orman and David Bach were yet to publish a single book.
In other words, a lot of the money literature and people that many listen to these days were not around. They had not yet made names for themselves. And very few, if any, were talking about early retirement and financial independence the way we speak about these today.
That is, except for Vicki Robin, the author of Your Money or Your Life
. Her book came out in 1992 and was about achieving financial independence. Plain and simple, she started a conversation that we're still having today and created a movement that was not going to come to life en masse for 25 years. In fact, Your Money or Your Life is listed as one of the original sources on Wikipedia's definition of financial independence.
I have named Your Money or Your Life as one of the best personal finance books ever and placed it on my list of the only five money books anyone needs to read. Yes, it's that good and a must-read for anyone wanting to learn about managing money.
Today we're going to talk about one of the core principles in the book: the Crossover Point. These days we call this financial independence (or at least a version of it), but back then this was really the first time anyone had named it (at least as far as I can tell).
Anyway, let's get into the book a bit and discover what the Crossover Point is all about.
Nine Steps to Achieving Financial Independence
As noted on both the book's front cover as well as my review of it, Your Money or Your Life details "9 steps to transforming your relationship with money and achieving financial independence."
The first seven steps are designed to basically set you up for step eight. They focus on:
Cutting expenses as low as you can get them
Building up assets (which generate income) to cover your expenses
There's more to the book than this, of course, but these are the highlights. [Note: The book is also awesome at showing what you think you make per hour of work is much less than you actually earn because of the inherent costs built into working.]
Eventually, you get your expenses so low and/or decreasing quickly and income so high and/or increasing that you reach the Crossover Point.
Here's how the book details step #8:
Each month, apply the following formula to your total accumulated capital and record the result on your wall chart:
(capital x current long-term interest rate)/12 months = monthly investment income
As an example, let's say you have $500,000 saved that you can invest. We know today's interest rates are pretty weak, but let's say you could get 3% on your money. This would give us the following:
($500,000 x 3%)/12 months = $1,250
This means that the capital you have can churn off $1,250 a month in income.
As capital increases over time (through savings and earning), the amount your capital earns each month goes up. At the same time, your cost-cutting efforts have expenses going down (or at least has gotten them to a minimum.)
At some point, the amount earned by your capital is more than your monthly expenses. This is what the book calls the Crossover Point — the point where your money earns enough to cover your expenses. As a result, you no longer need to work.
Here's how the book describes the Crossover Point:
The Crossover Point provides us with our final definition of Financial Independence. At the Crossover Point, where monthly investment income crosses above monthly expenses, you will be financially independent in the traditional sense of that term. You will have a safe, steady income for life from a source other than a job.
Pretty simple, right?
In addition to being a basic concept, it also turns out to be a safe concept.
After all, you are not drawing down any of your assets. You live on the income your assets generate in perpetuity.
There's no chance that you will run out of money since you're not spending a penny of your principal. The Crossover Point has a built in margin of safety that's very solid.
It's a financial dream come true!
The Crossover Point Has Issues
But the Crossover Point did take a bit of refinement to become available to a wider audience. This often happens when someone trailblazes a new concept — they get the initial idea out there and others develop it to make the concept better.
The main problem with the Crossover Point is that it's difficult to reach. It takes a lot of saving, especially in today's environment where interest rates are so low.
For instance, let's say you need to make $50k per year to retire. If you can earn a safe 3% on your money (and that's a big if), you would need about $1.7 million in investable assets to do so.
That's a pretty high hurdle for most people. It means your total net worth is probably well over $2 million (you'd likely have a house to add to the $1.7 million). Do you know how many Americans have a net worth this high? Approximately 6% according to this calculator. And I can guarantee that most early retirees these days (or at least the ones who write about it) usually have a lot lower amount saved.
This is why Your Money or Your Life focused as much on cost-cutting as it did on income generation. Because accumulating enough to cover $30k per year is a lot easier than trying to cover $50k per year.
But even then, you still need $1 million at 3% to cover $30k. And while people whine and moan that "$1 million isn't what it used to be" and "$1 million isn't that much", it is still more than the net worths of 88% of the population. And remember, the Crossover Point requires investable assets of this much, not total net worth. In addition, those investable assets need to be outside of any retirement savings (if you want to retire early.)
See? It's a tough road for most people.
The Financial Independence Cavalry
So over time the financial community has brought in the cavalry to make reaching financial independence more realistic.
Namely, they have taken the Crossover Point and added the following:
The 4% "rule". Now you can withdraw 4% of your assets (which is at least higher than 3% earning) forever (in theory), though some dispute this.
Real estate investing. Many early retirees invest in real estate because it's a lot easier to save up an amount that works at an 8% to 10% return rate than at 3% to 4%. For example, if you need $50k in income, it takes $1.7 million at 3% but only $500k at 10%. Real estate return rates make generating your needed annual income much easier.
Side hustles. If you need $30k, you can reach it by a $15k side hustle (not that hard to do) and only $500k in savings (much easier to get to than $1 million). I talked about this in How a Side Hustle Business Can Get You to Financial Independence in 10 Years. If you want to run your own numbers and see the impact for yourself, check out my ESI Scale calculator.
These "upgrades" to the original Crossover Point have made financial independence more attainable to a wider audience.
Thankful for the Start
All this is really a way for me to say thank you to Vicki for getting us started on the path to financial independence.
It took the rest of us some time to latch on to the concept, but once the momentum started, it's created an entire movement that shows no signs of slowing down.
I'd love to hear your thoughts on the book as well as the Crossover Point. Has anyone been influenced significantly by either (or both) of these?