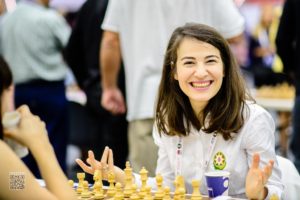 They say that as you get older, you get wiser as well.
I hope that's true of me, but I'll let you be the judge of that after this post. 🙂
Anyway, I thought it would be interesting to list things I used to think about money but no longer do — just to see how I've hopefully improved over the years.
Or how foolish I used to be. Pick which you like better.
With that said, here's my list of things I used to believe about managing money but no longer do:
I can pick stocks better than most. Oh yes, I went through my "I'm-smarter-than-the-rest-of-the-world" phase where I was sure that my deep insights would propel me past all the other stock pickers in the world. I had just enough home runs to keep me believing this for some time, despite the fact that I had many losers. Fortunately I mended my ways, switched to index funds, and moved on with my time and my returns.
The media knows what they are talking about. Believe it or not, I used to think this was true. Now I'm wiser more jaded. Anyway, it's amazing to me what the people we look at as "experts" say about money. Yes, they are great writers, radio hosts, TV personalities, etc. but I doubt they know beans about how to manage their own finances.
Buy term and invest the difference. I believe this one is still true for those who are disciplined (I would put myself in that group). But for the vast majority who will "buy term and spend the difference", buying permanent insurance may be a better option. Otherwise they just blow their savings on stuff. The same holds true for debt. Some can keep low-cost debt and invest what they would have used to pay down the debt, but most can't be disciplined enough to pull it off.
Real estate is not for me. This most certainly was the case until I met my mentor, Eric. He taught me all he knew about real estate and helped me make some great buys. These properties then allowed me to retire early.
Controlling costs is the best way to grow your net worth. I used to be a die hard "spend less than you earn" guy. I still am, but now I'm more balanced, focusing on both the "spend less" and the "earn" part. Obviously you need to control your spending and have it be below what you earn to grow your net worth. But 1) you have to earn a basic amount (i.e. it's hard to spend less than you earn if you earn $20k a year and live in NYC) and 2) the more you make the larger the gap between earning and spending — and the faster your net worth will grow.
Saving in tax preferred vehicles is the best option. This is true, up to a point. It becomes an issue when you retire early. If I had to do it all over again, I would put more in taxable accounts or Roth IRAs versus traditional IRAs/401ks.
DIY is the only way to go with personal finances. For the most part, I still believe this. But now I'm willing to make concessions. I use realtors for real estate purchases, CPAs for my taxes, and lawyers for my estate plans. I still think being your own financial advisor is the best route IF you study the basics and have the discipline to apply them. Otherwise, you probably need help.
Taxes are to be avoided at all costs. I remember trying to think of all sorts of ways to avoid taxes. What I used to not consider though were the other costs incurred when trying to cut taxes. So if I saved 2% by avoiding taxes but had 3% in transaction costs, it's not a good deal. I now focus on balancing everything to make overall costs as low as possible.
I need $4 million to retire. This is a relatively new revelation for me. For years I thought I had to hit this magical number. Then I began to consider different retirement options. I ran the numbers and saw that the earnings from my assets covered my costs. And even if they didn't, I had enough assets that I could withdraw from them for decades. So, I retired.
There are probably a lot more things I used to think and no longer do, but these are the big ones and the items I can think of now.
How about you? What did you used to think about money that you no longer do?
photo credit: Mamedjarova Turkan via photopin (license)