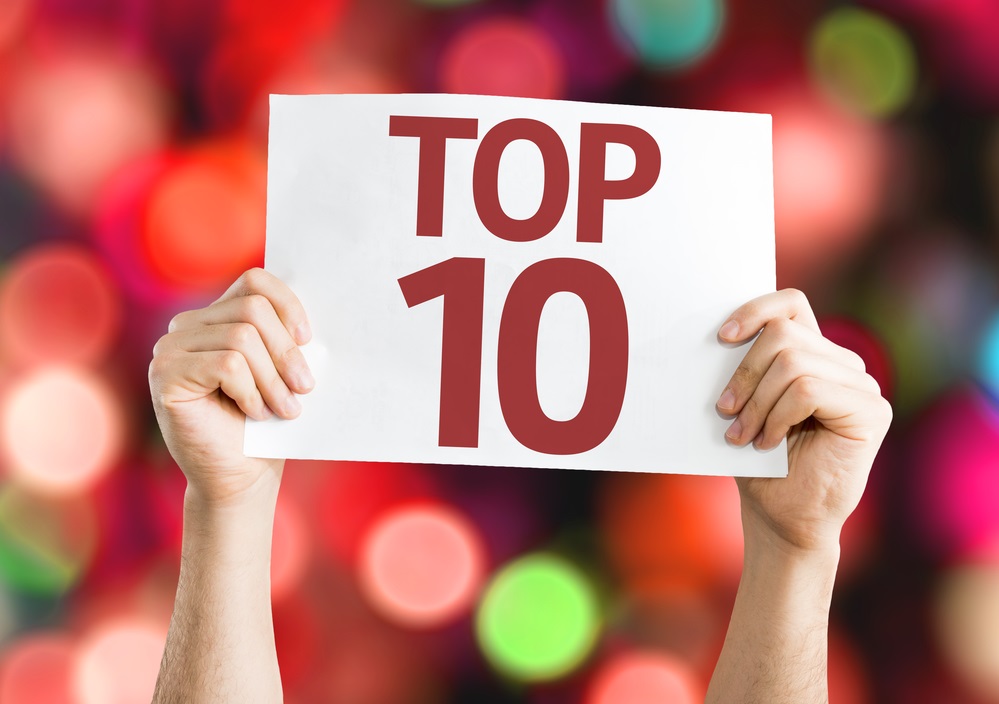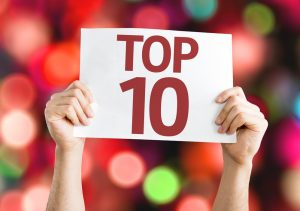 Like almost every other personal finance blogger, I feel compelled to share with you my best posts of 2017.
It's very difficult to list one set of criteria that makes an awesome post.
I've found out just how tough it is since I bought Rockstar Finance.
There are so many factors that go into "greatness." And what is terrific for one person could be so-so for another.
In the end, greatness is often in the eye of the beholder.
But we've tried to at least set guidelines. If you want to see what it means to write great content (at least by Rockstar standards), check out How to Write Rockstar Content.
Here at ESI Money, things are a bit easier since I can simply pick what I consider to be "best". 🙂
But I didn't do it at random. I have picked my favorites from 2017 but also explain why I feel they deserve this distinction.
I like to do a year-end wrap up like this (and I'm a bit late this year) as I know people have missed some good posts throughout the year (especially this year as there are way more readers at the end of the year than the beginning).
And just to make things as hard as possible on myself, I'll rate them in countdown fashion.
ESI Money Top 10 Posts of 2017
Here's my list:
10. Mainstream Financial Experts Are Experts at Creating the Illusion of Competence 
I like this one for several reasons…
First, it features a journalist spilling the beans on the fact that journalists try to look like experts but they really aren't that knowledgeable. Here's Mike Rowe (who I love) on the subject:
"As a host, it's nothing but ritual. You stay up the night before and get smart on the topic, you have to. You've got to Google me…you've got to read up on me…you have to do something. And I had become very facile over the years at creating the illusion of competence. But that's all it was. I used to call it the plaque approach. Literally a plaque on a statue. I used to host all kinds of shows where we were pulling stuff out of our butts constantly and I'd walk up to the statue of Francis Scott Key and I would read the plaque. I'd get it in my short term memory and then I'd turn to the camera and say, "Francis Scott Key born in…blah, blah, blah." And so people would say, "That Mike knows everything." Mike doesn't know sh*t. He knows how to read a plaque."
Second, it was on a podcast I highly recommend, The School of Greatness.
Finally, it's a good representative from my Not Experts category where I wrote a good number of posts this year debunking the fact that many people society treats as financial experts really don't know much about the subject.
9. How a Side Hustle Business Can Get You to Financial Independence in 10 Years 
This one makes it on the list for its potential impact.
If a person (especially a young person) can get a side hustle started early in life and work it until it gets at least a bit of success, they can change their financial life completely — helping them cut years off their journey to financial independence.
I wish I had this advice when I was in my 20s or 30s. I did have side hustles, but I didn't see the impact they had and I often let them fall by the wayside. I would have been much more serious about them if I had read this article 30 years ago.
8. Working the ESI Scale to Financial Independence 
This post reflects the fundamental philosophy of this site, so I just HAD to include it.
It in turn spurred a reader to write A Great Example of Working the ESI Scale which in turn inspired me to start ESI Scale interviews.
So because of this post we'll be hearing from all sorts of people working the ESI scale! I think the series will be fascinating.
7. The Paradox of a Career's Impact on Financial Independence 
You knew I had to have at least one career post in this list, right? 😉
But seriously, people seem to dislike the idea of working on their career to earn more. My best guess at why is because they are generally unhappy with their jobs.
I get it — I've been there — but doing nothing is not helping. In fact, it's actually prolonging the amount of time you'll be working at a job you dislike.
That's why I think this post was so important. It helps change people's mindsets in a way that can make their lives more fruitful.
6. If You've Won the Game, Stop Playing 
I like posts with a bit of controversy, and this one sure had it. Not by intention really, but I'll take it.
This post makes the list simply because it makes us all stop and think whether what got us to financial success is the same thing that will keep us there.
This one HAD to make the list because I still hear so many money excuses — almost on a daily basis.
"I don't have time for that."
"But it's so hard…"
"I can't live without weekly manicures despite living paycheck to paycheck."
And on and on.
Soooooooo many people need to stop making money excuses and just get on with their lives! No one said that someone was going to hand you financial independence — you have to work for it!
4. The Only Five Money Books You'll Ever Need 
I've literally read hundreds of personal finance books and many of them are totally worthless.
Many are written by people who know very little about managing money in the real world (talk about not being experts) and are simply junk, junk, junk.
I wrote this post to help those newer to money management focus on the best of the best. Read these five, do what they say, and you'll be wealthy.
I probably could expand my list a bit and include The Automatic Millionaire and The Simple Path to Wealth. These two are very good as well.
This is a phrase that I believe Dave Ramsey coined. His idea was that if you live like no one else now, and spend well below what you make, eventually you'll be able to live like no one else (i.e. financially independent).
That of course is true, but the line of thinking is bigger than that. It doesn't just apply to spending but to all aspects of personal finance — career, investing, side hustles, and on and on.
There's a whole group that proves this: the FIRE movement. They are people who lived like no one else and now are living like no one else, retiring at 50, 40, or even 30!
2. How to Retire on $1 Million or Less 
This one and its sister article, Why $3 Million is Not Enough to Retire On, caused a bit of a stir here, but people got the point.
If you control your spending enough (live like no one else) you can retire on $1 million because you don't need that much. It's even easier to do this if you have a side hustle, which many FIRE people have BTW.
On the other hand, if you can't control your spending, then $3 million isn't enough to retire on. Or $5 million. Or [you fill in the blank]. You can outspend any amount of money if you have no self-control and that's a point worth revisiting now and then.
Ok, this is technically not a post but a series, but how could I pick just one post? They are all so good! I love hearing how the paths to wealth are so different and yet the underlying principles they are built upon are the same. Funny how that happens, right?
I have interviewed 32 millionaires so far and there are many more left to hear from in 2018 — maybe enough for one every week!
We now have a new set of questions that dig even deeper into the lives of these successful money managers so hopefully you'll agree with me that the best is yet to come.
Those are my ten best. Did I skip any you think should be included?